Use paper leaves as a simple way "no carve" way to decorate a pumpkin for Fall or Halloween.  The leftover paper leaves can easily be used to make a Fall Wreath. 
It seems like forever since I've sat down and worked on a paper crafting project. I love working with paper almost as much as I love working with fabric. Last week I sat down and designed a few craft projects for Autumn and I have to say that it felt really good to be working with paper again.  I love to decorate with gold and cream in the Autumn. Right now our house is decked out for Halloween, but come November 1st, I'll be breaking out the harvest golds and a gagillion pumpkins :)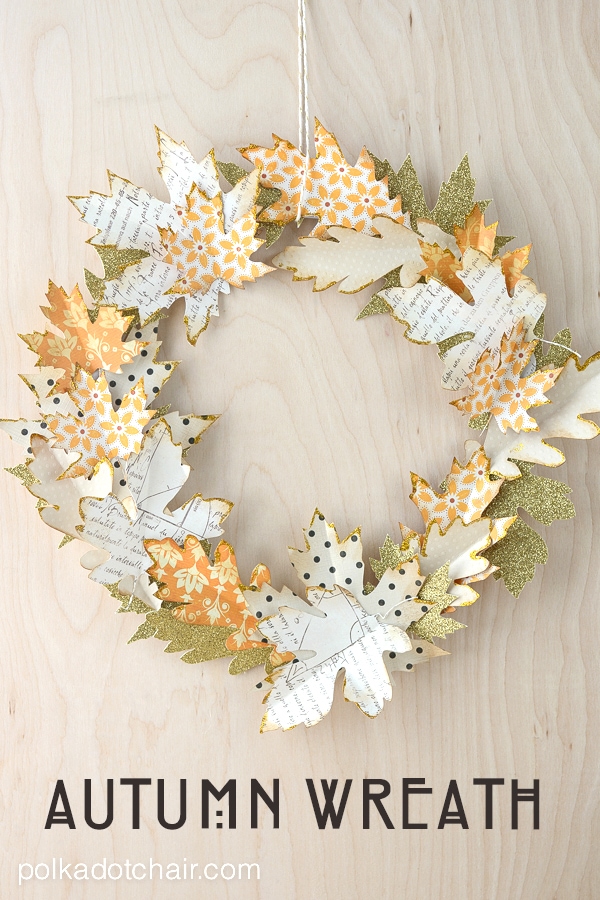 This year I decided to add to my collection of harvest inspired projects by creating a simple paper leaf wreath. After I finished the wreath I had several paper leaves left over, so I added them to a plain ivory funkin that need a little bit of "something".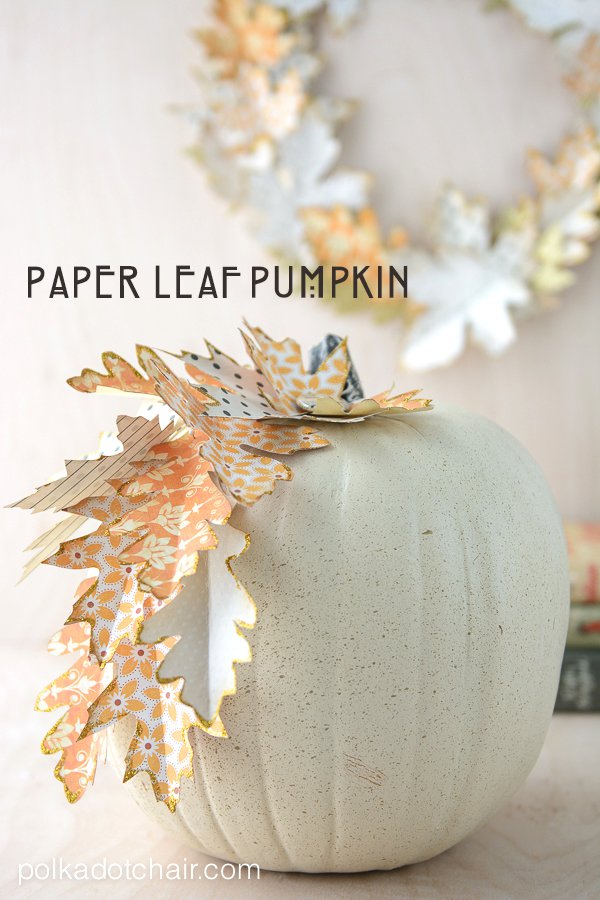 If you'd like to make either project it's easy… here's how you do it.
You'll need:
5-6 sheets of printed scrapbook paper
Glitter Glue
Straight Pins
Paper Plate
Distress Ink Pad, Vintage Photo
 & Sponge
American Crafts Glitter Cardstock, 12 by 12-Inch, Gold (15 sheets per pack)
Cricut e-cutting machine from, Cricut.com – (you can also cut the leaves out by hand)
Hot Glue Gun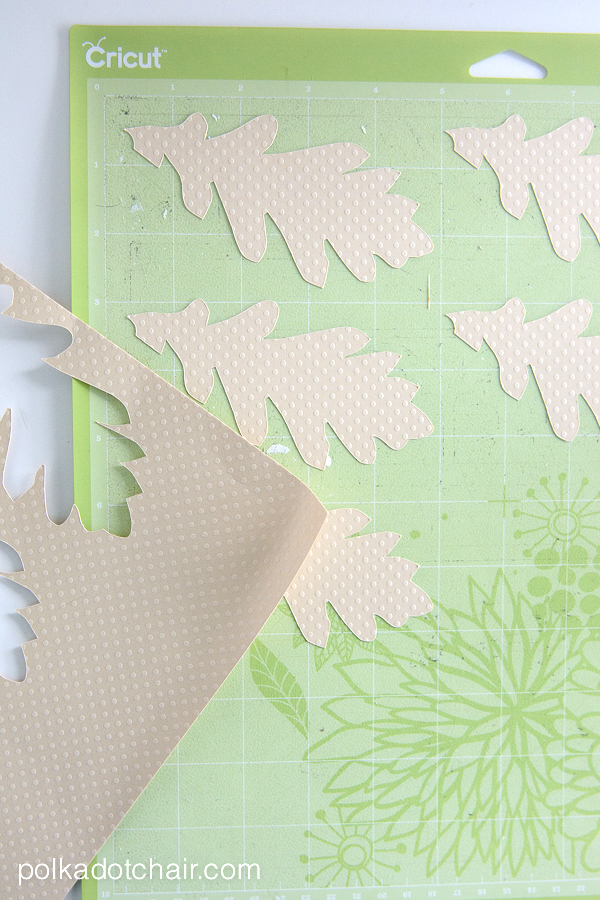 First of all cut out several leaf shapes from the various sheets of cardstock. I ended up cutting out 6 sheets of cardstock and 5 different leaves in different sizes. I also cut out one sheet of glitter cardstock with 6 different leaves on it. The glitter cardstock is thicker than normal cardstock, so make sure that you adjust your cut settings on your Cricut before you cut.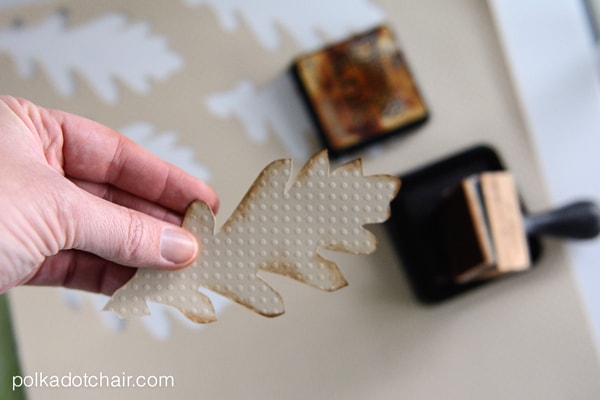 Next using your distress ink and sponge, lightly ink the edges of all of the leaves. It doesn't seem like much, but it will add a lot to your finished project.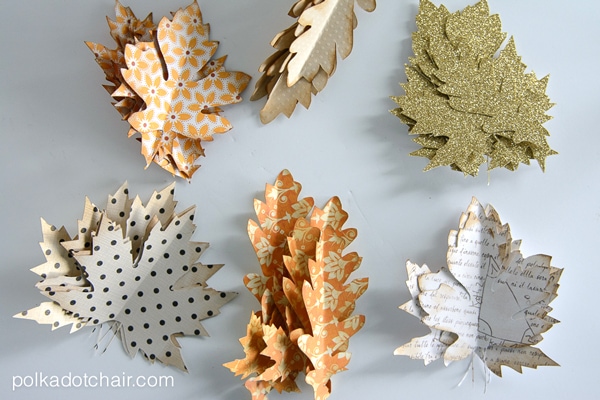 Fold the leaves in half and score. Don't fold the glitter cardstock leaves, they will be too thick.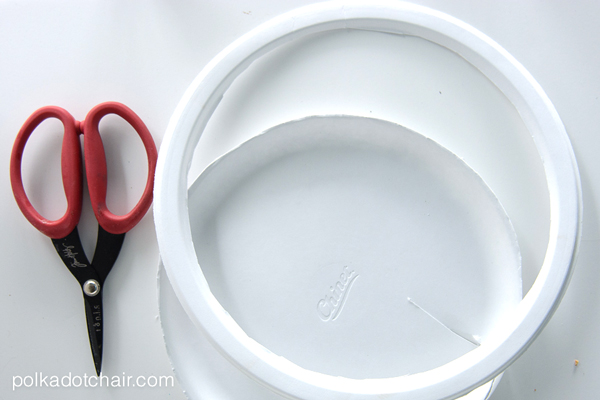 Next cut the center out of your paper plate, the outside ring will be used as your wreath form.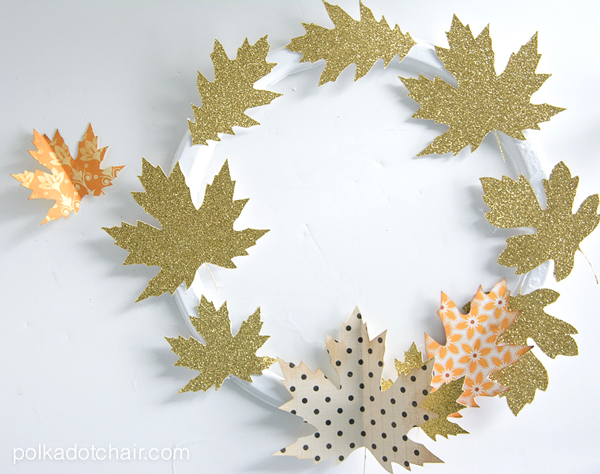 Begin arranging the leaves on the paper plate ring, I placed the glitter cardstock leaves down first, then began to add the other leaves. To attach the leaves to the form, just use hot glue.
Layer the leaves and bend until they are in an arrangement that you like.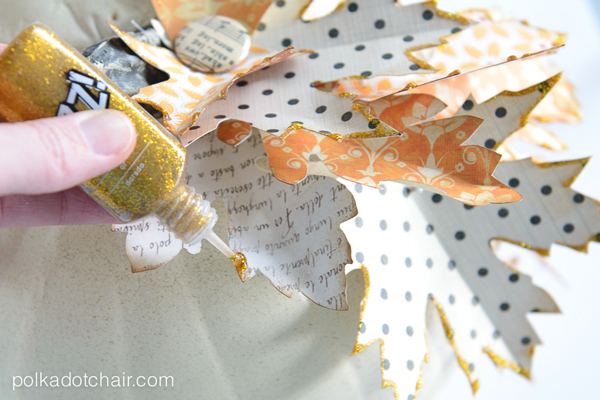 To finish up, apply glitter glue to the edges of the leaves. Let it dry, it takes longer to dry than you think it will.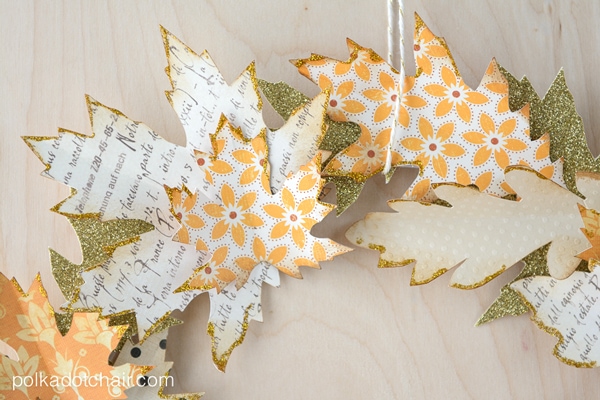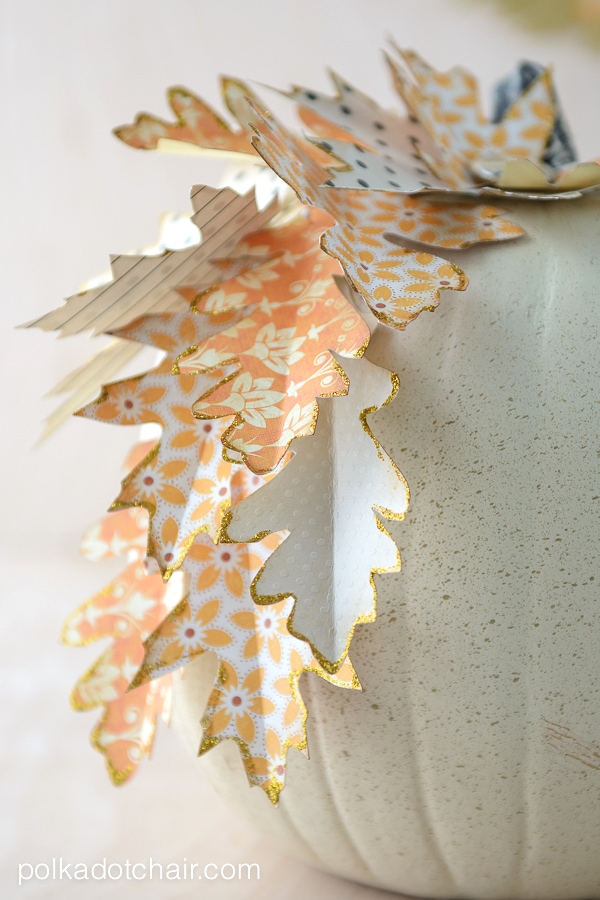 To decorate the pumpkin, just attach the leaves to one side of the pumpkin using small straight pins. Start at the top and work your way down.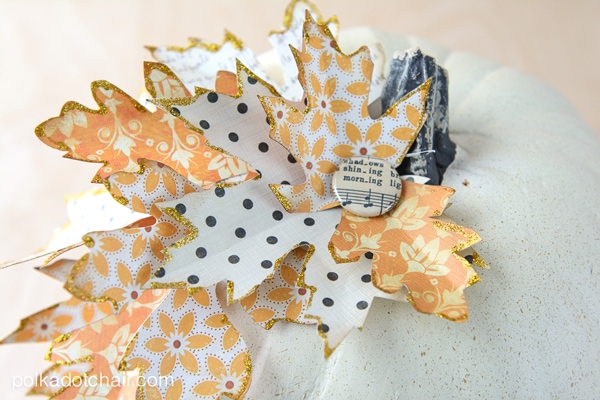 At the top of my pumpkin I added a little badge to cover up where the leaves started.
That's it!!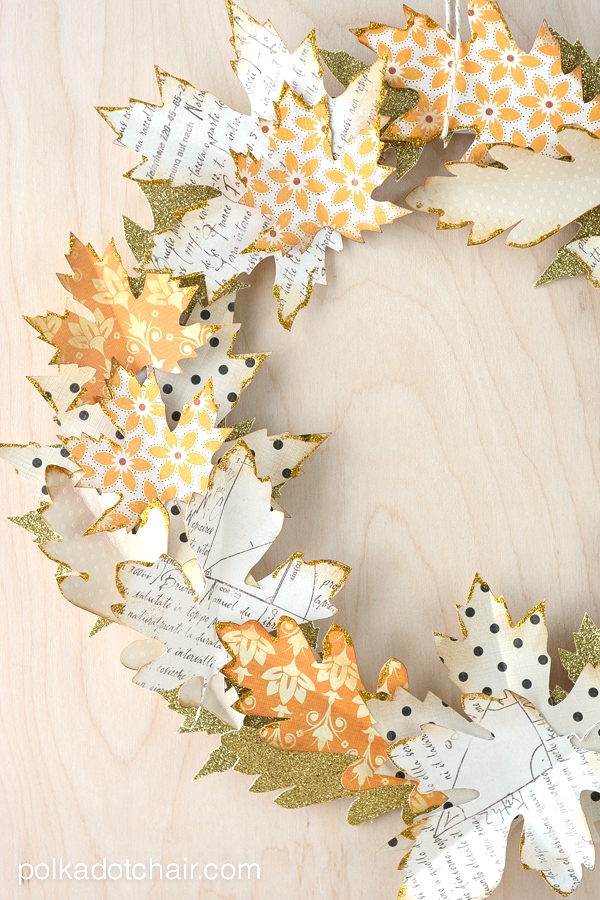 I've teamed up with a group of 75 bloggers to share tons of Fall Harvest Ideas with you! From crafts, to recipes, to home decor and more…we have you covered for Fall inspiration!
Check the gallery below and visit some of my blogging friends to see their awesome ideas!!
1