Jessica from Cutesy Crafts is back with us again today sharing a beautiful Christmas Embroidery Design with you! She's turned this Merry Christmas hand embroidery pattern into a mini Christmas embroidery hoop ornament! She's even included a video to help you learn some of the stitches used in the embroidery design.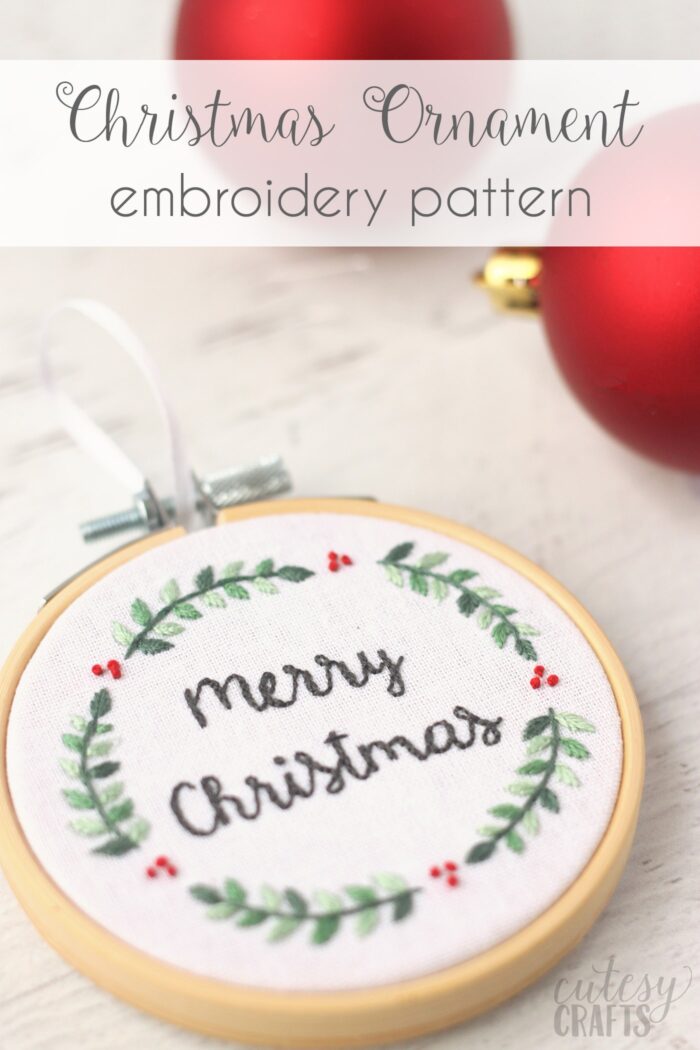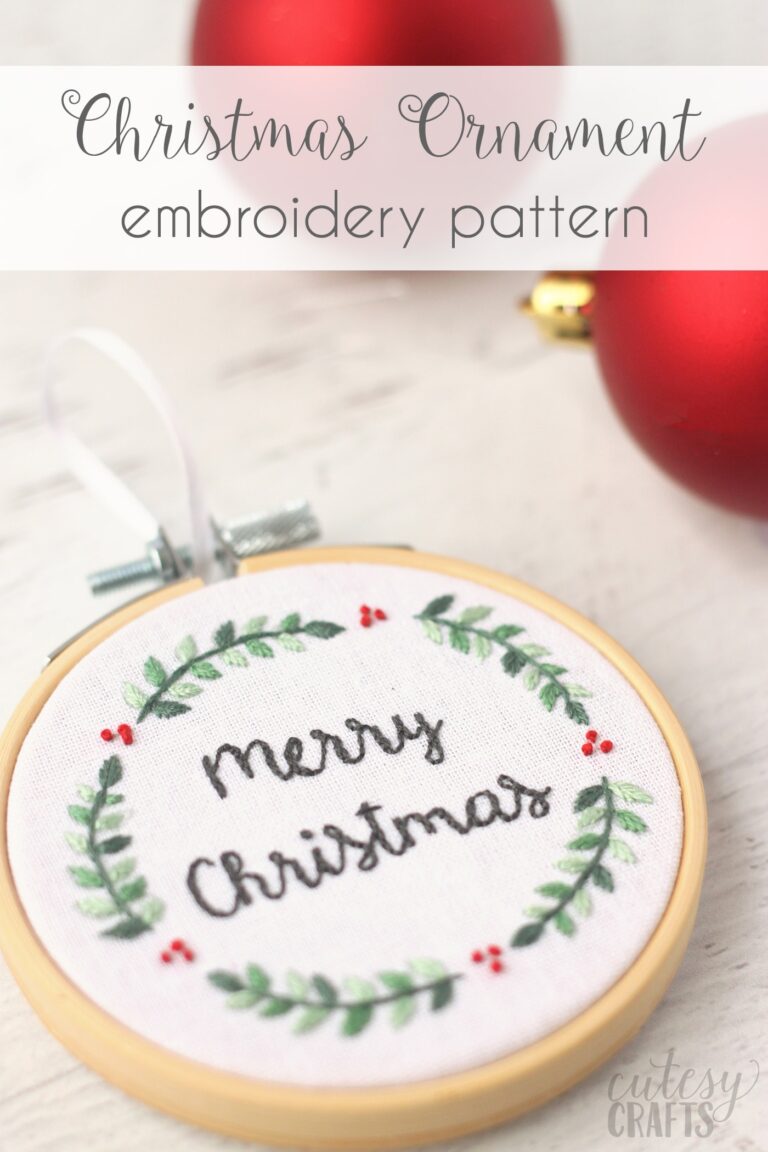 Every year I make some new Christmas ornaments for our tree. Since I've been doing a lot of embroidery lately, I decided that my tree needed a little embroidery hoop ornament.
Table of Contents
I came up with this simple Christmas embroidery design and framed it in a three-inch hoop. The perfect size for a Christmas ornament!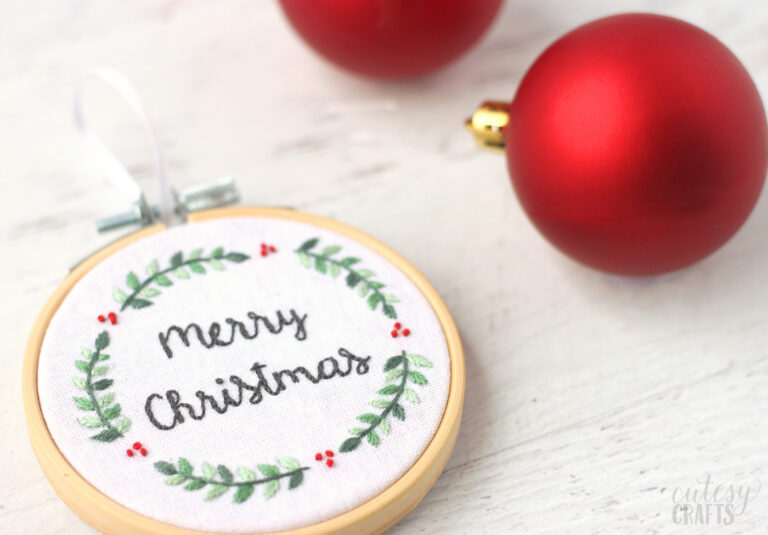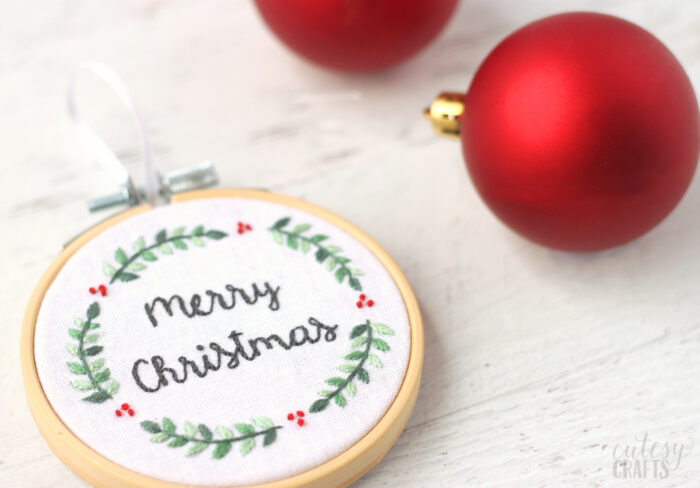 Christmas Embroidery Designs; Merry Christmas Ornament Tutorial
Supplies
3 inch embroidery hoop
embroidery floss (DMC colors: 501, 562, 966, 817, and 3799)
felt for backing
small ribbon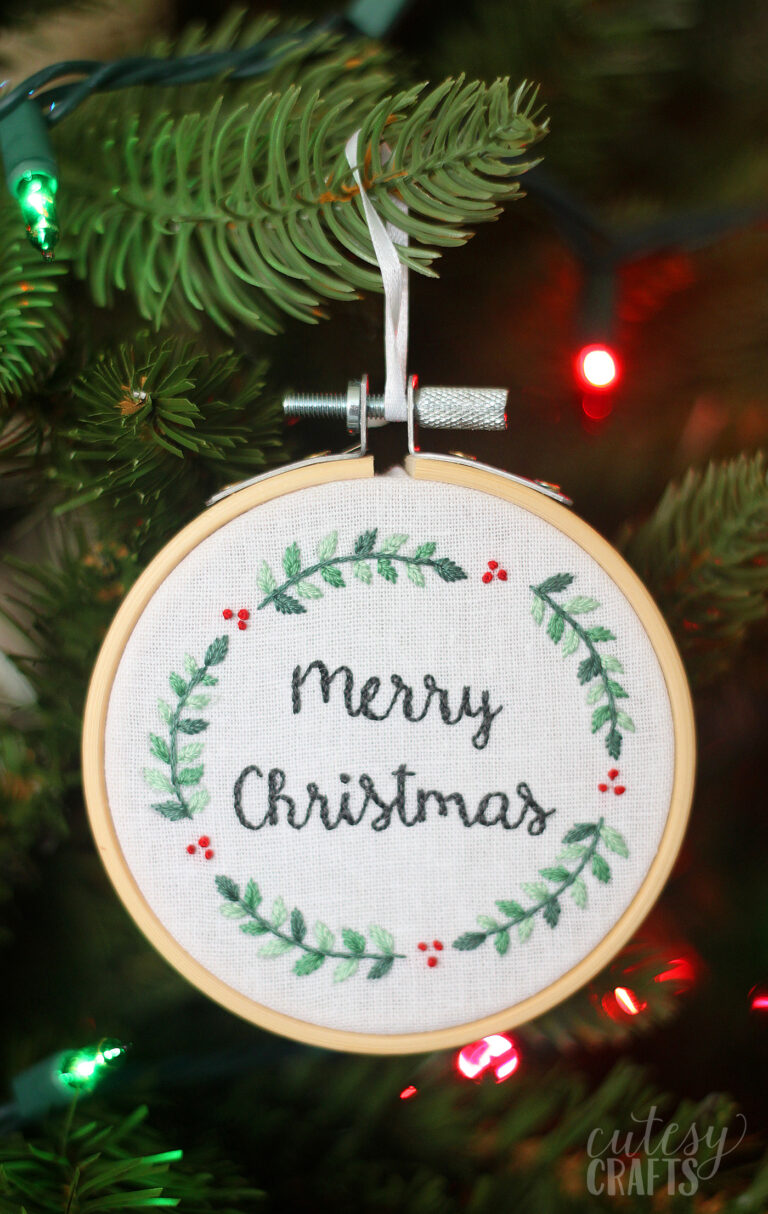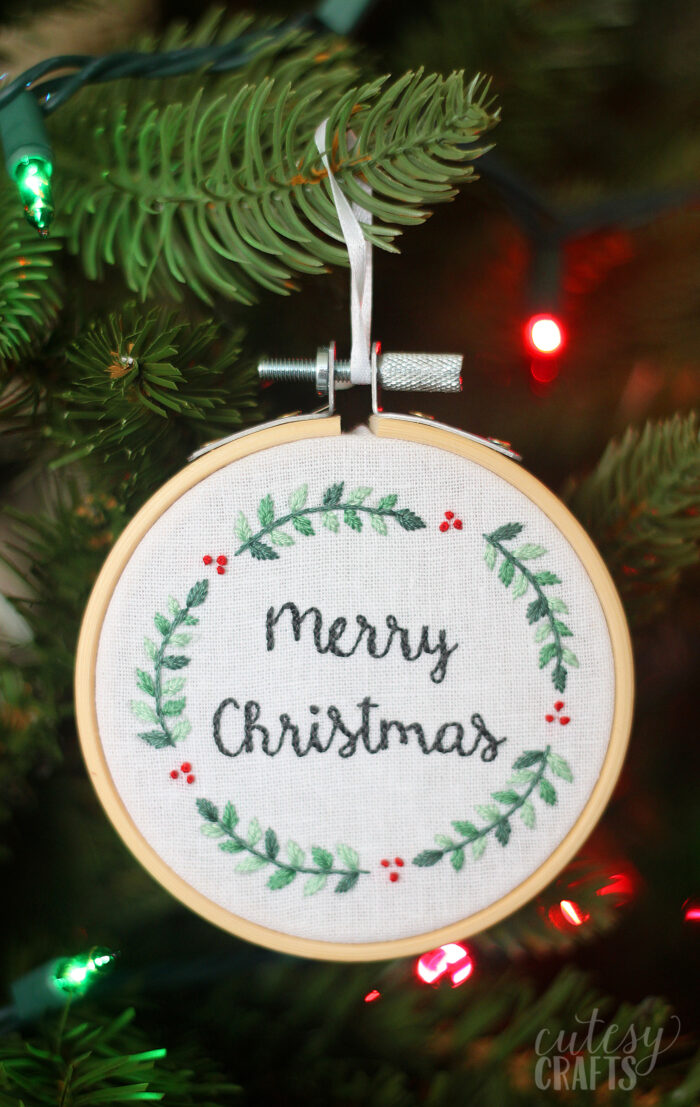 Hand Embroidery Instructions
This pattern is pretty easy to stitch up. It's a tiny hoop, so you just need to make your stitches nice and small. The small leaves are a mix between a fishbone and satin stitch.
You can see how I make them in this video.
The lettering is a back stitch. I did two rows of back stitch for the thicker parts and a single row for the thinner parts and the little berries are French knots.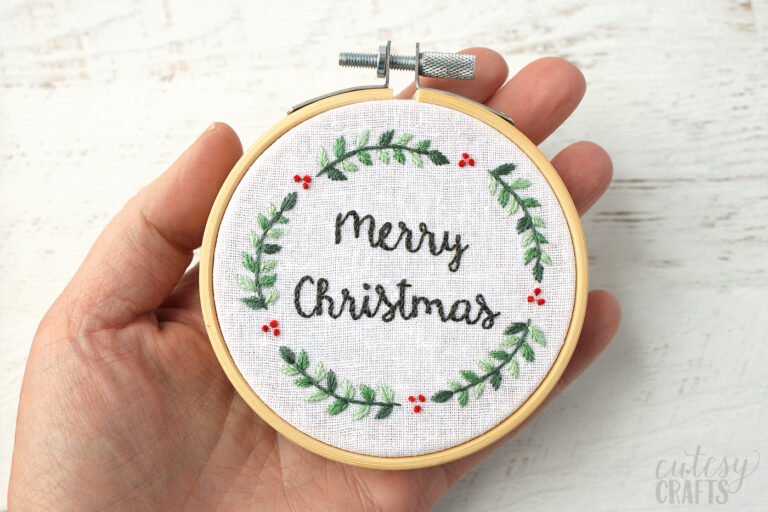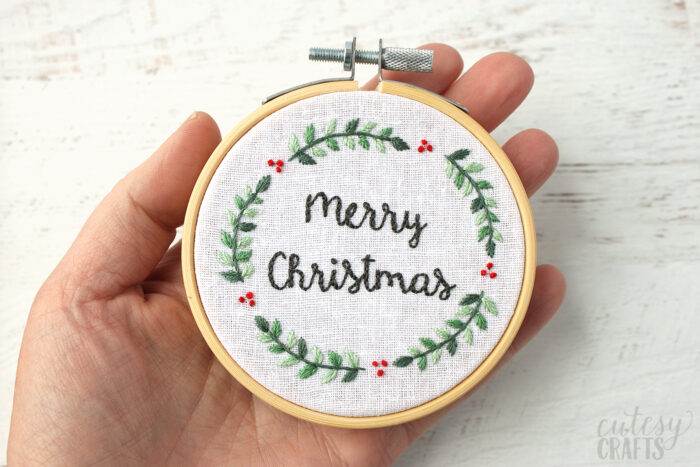 How to Assemble the Ornament
When you finish, you'll want to back your hoop with a round piece of felt, so the back of your stitches doesn't show. You can stitch the felt on or use hot glue.
If you use glue, just make sure none of it gets on the back of your embroidered fabric. Tie a small ribbon around the top to hang your ornament. Melt the ends of the ribbon with a lighter or use a product to keep them from fraying, and you're done!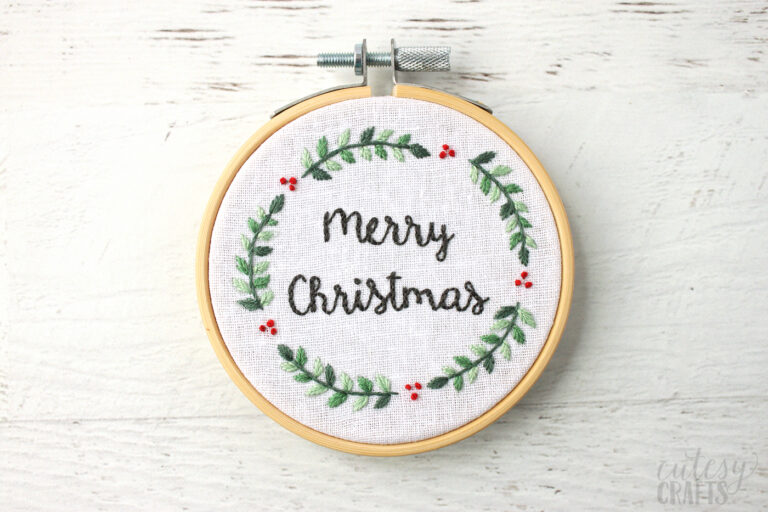 I hope you enjoy making this embroidery hoop Christmas ornament. I can't decide if I want to give it away as a gift or keep it for myself, I'm leaning towards keeping it. Have a wonderful Christmas!
Check out these other projects from Cutesy Crafts:
Button and Felt Christmas Ornaments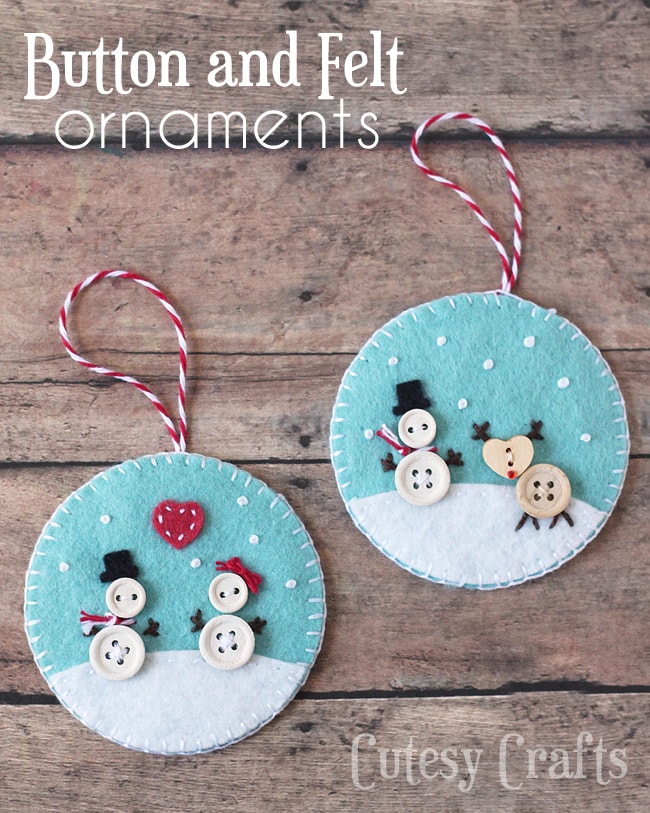 How to Embroider Letters by Hand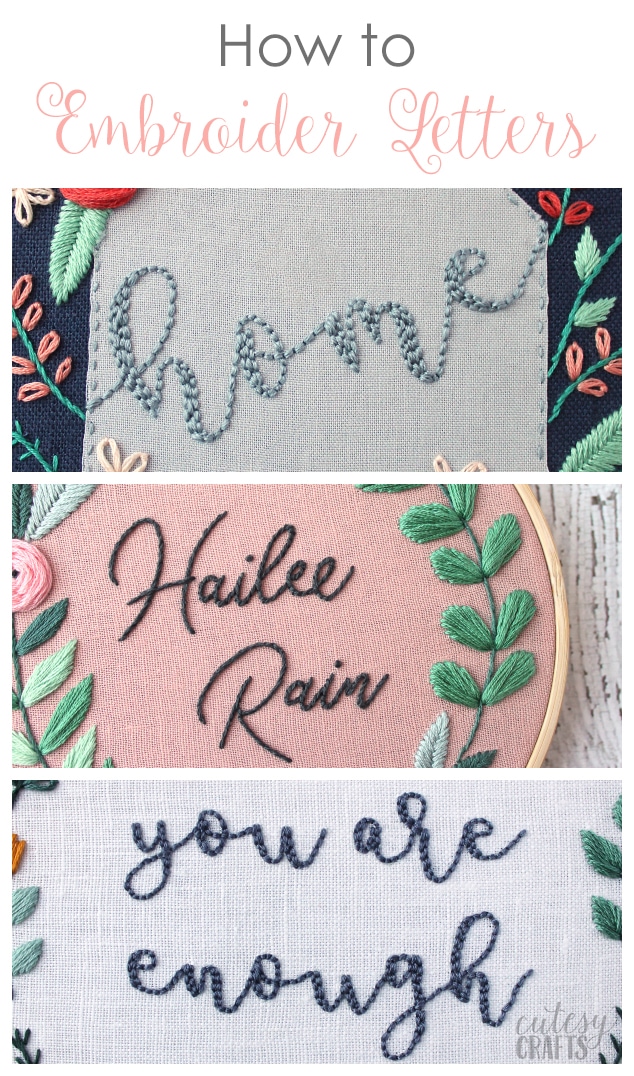 How to Make a Tie Blanket from Fleece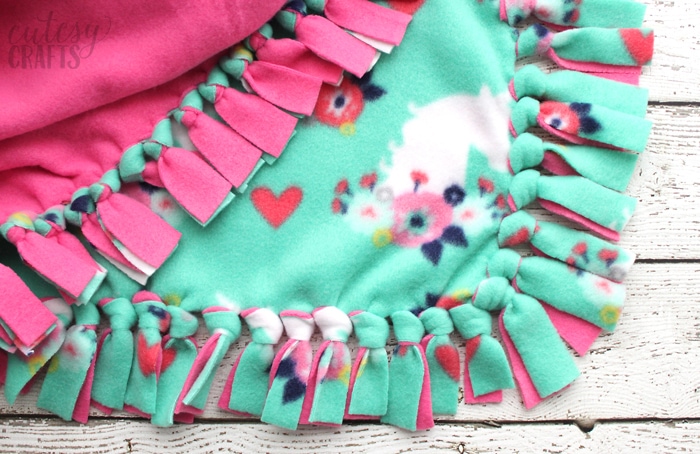 About the Maker: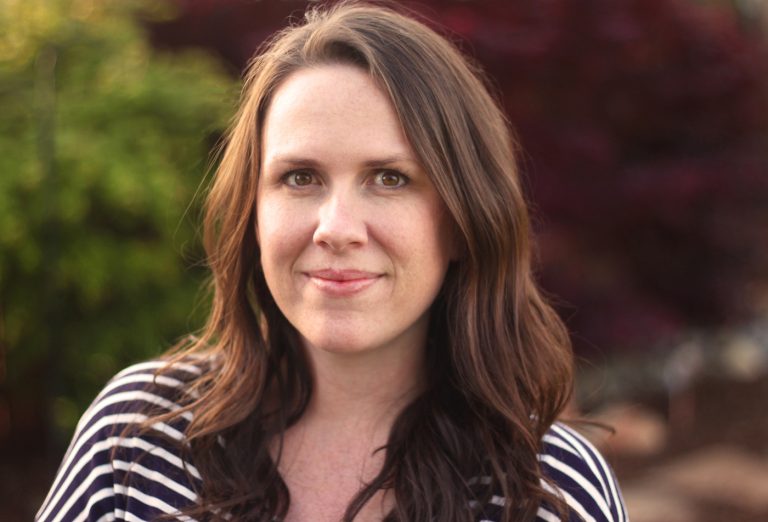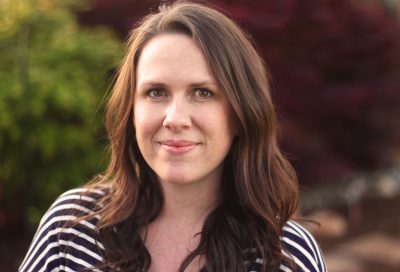 Hi, I'm Jessica, and I blog at Cutesy Crafts. I'm a stay-at-home mom to four cute kids, and I love all things crafty! My blog is filled with all kinds of crafts, mostly for my kids and my home. I believe that handmade items are special because of the details and special touches that a machine can't reproduce. For that reason, I'm also a big fan of hand embroidery. I hope I can inspire you to be creative!
More Christmas Craft Ideas:
Cute & Cozy Cheater Christmas Quilt Tutorial
20+ Christmas Stocking Sewing Patterns