Are you ready for Block 9 of the Riley Blake Quilt Block Challenge. This week we are making a lattice-inspired quilt block designed by Jill Finley.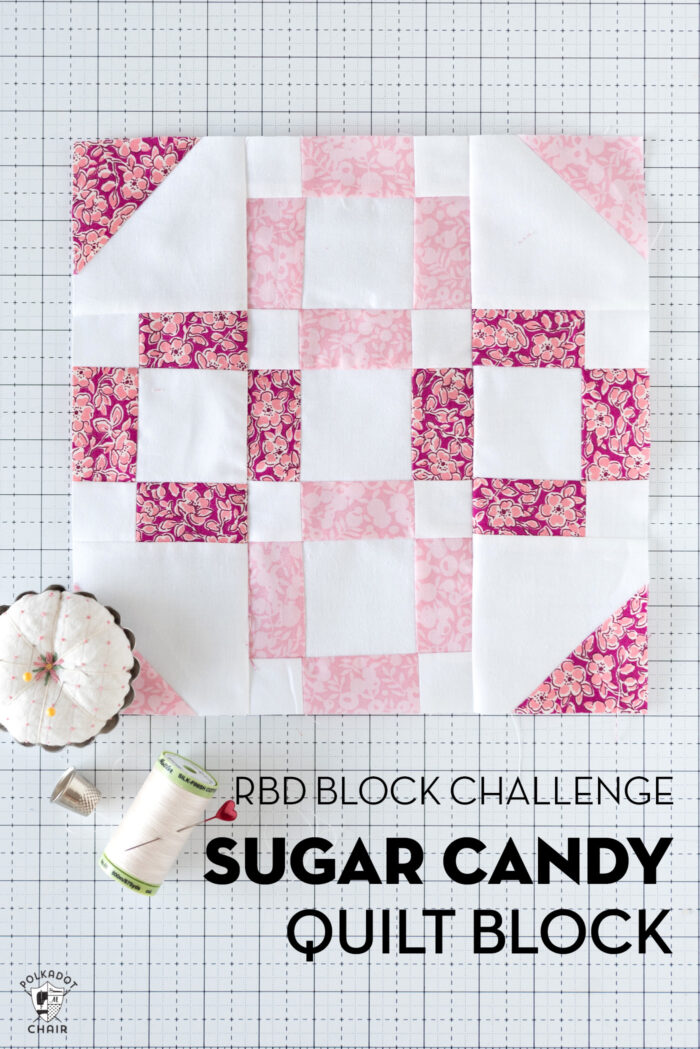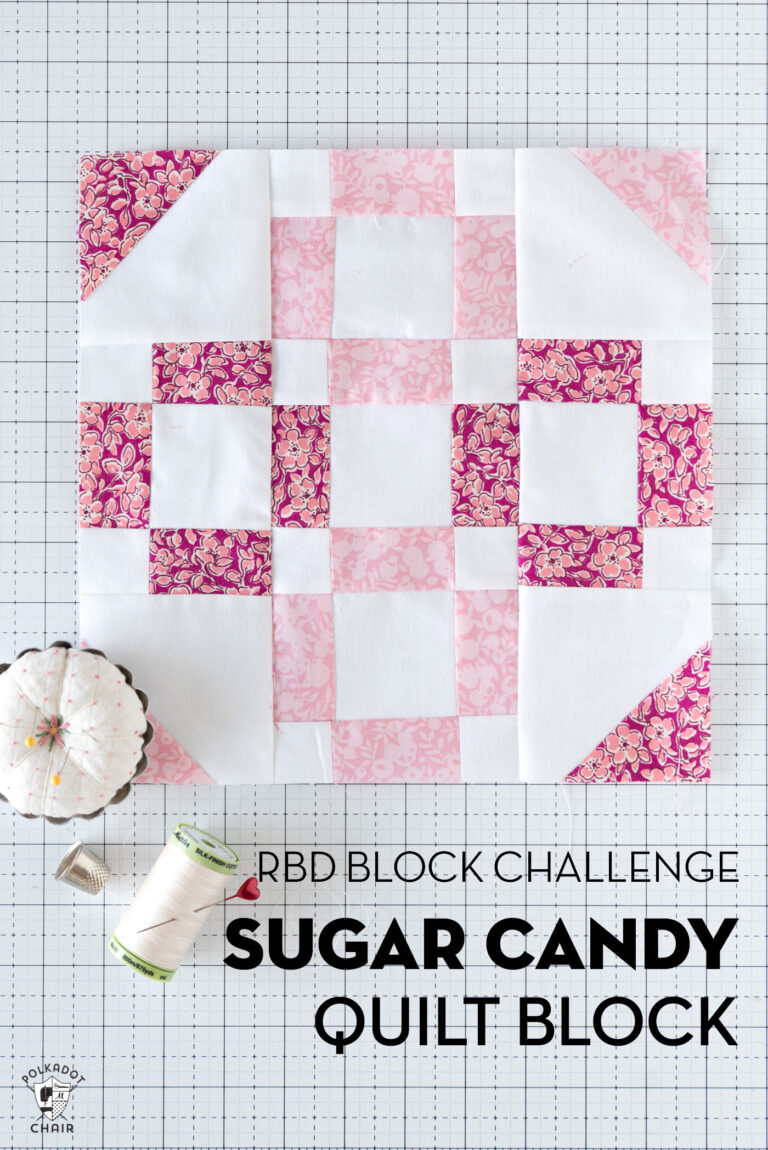 It's hard to believe that we've reached the end of April (or at least *almost* the end of April). I feel like this year is flying by and creeping along at the same time.
Table of Contents
This is the third free quilt block pattern that is being shared during April for the Riley Blake block challenge. WHich means that it's the last block for April. I get a lot of comments/emails with questions about the block release schedule.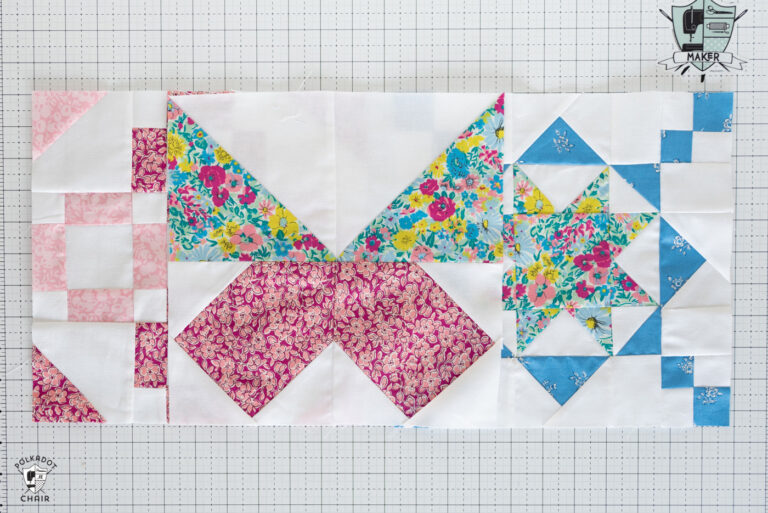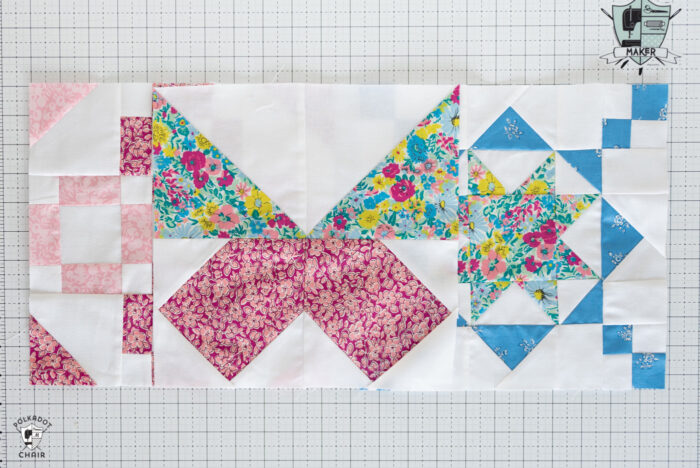 Riley Blake releases the blocks on Tuesdays. I make my blocks during the week then share them with you that week.
If you're super anxious to get your block pattern right at 1 pm Eastern on Tuesdays, you can always find them on the Riley Blake Blog. I pop in here and share my completed block with you afterward. Usually within 1-2 days of the block release.
Also, a quick reminder that the last week of the month is reserved for "catch up" week. There will not be a block pattern next week.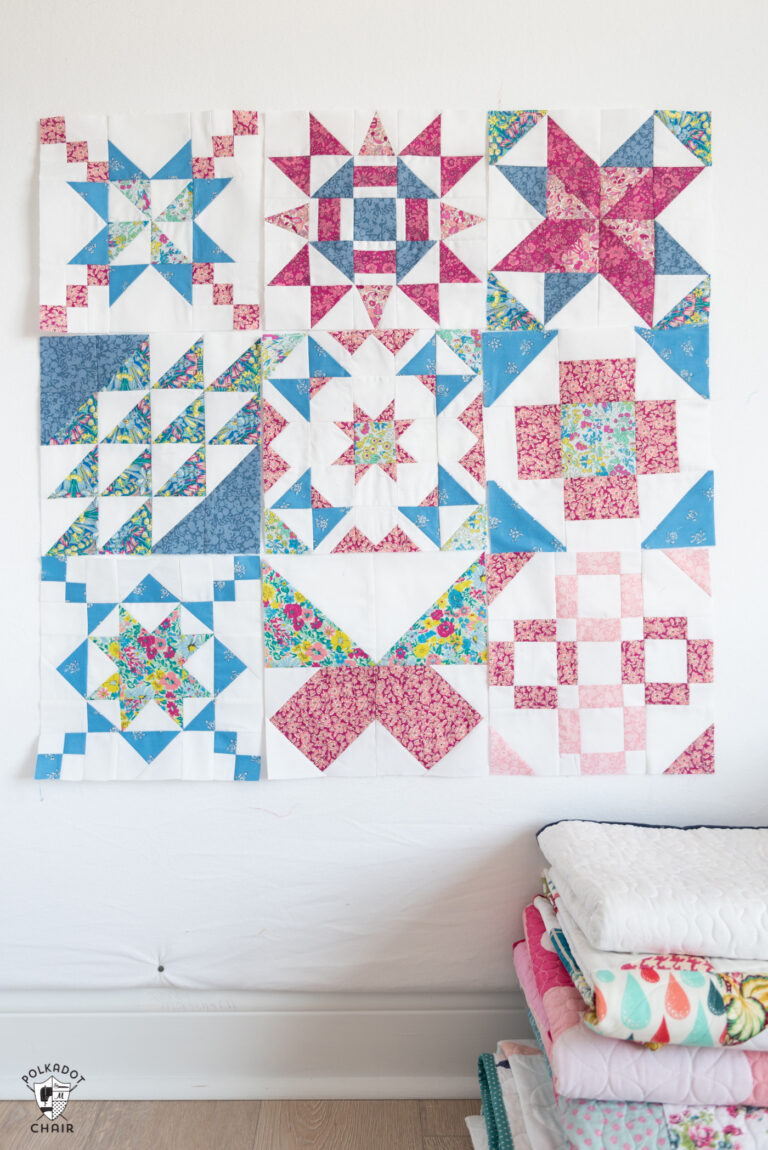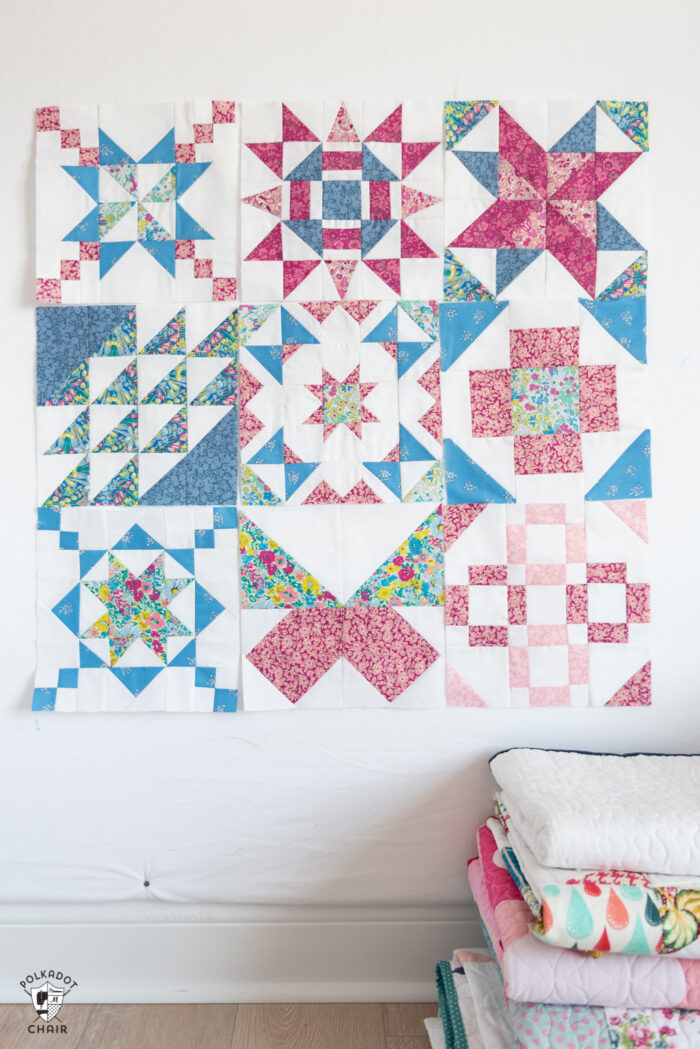 4 Tips for Working with Small Quilt Pieces
I've noticed that a lot of these blocks feature small pieces of fabric. It can be hard to get your seams lined up properly when working with a small piece. I have a few tips to share with you if you're struggling with that.
1- Double check your seam allowance.
A scant ¼″ seam allowance is what most quilters use. It's basically 1 thread width smaller than ¼″. When you're working with smaller pieces of fabric, a difference in 1/16th of an inch or so can make a big difference.
2- Starch your fabric pieces.
Most high-quality quilting cotton will not shift much as you cut and sew. However, when the pieces are small, this is more likely to happen. When I know I'm cutting small pieces of fabric, I like to starch my fabric first. Then cut and sew. It helps the fabric keep its shape as you work with it.
3- Be careful when pressing.
Make sure when you are pressing your blocks that you don't stretch or distort the fabric.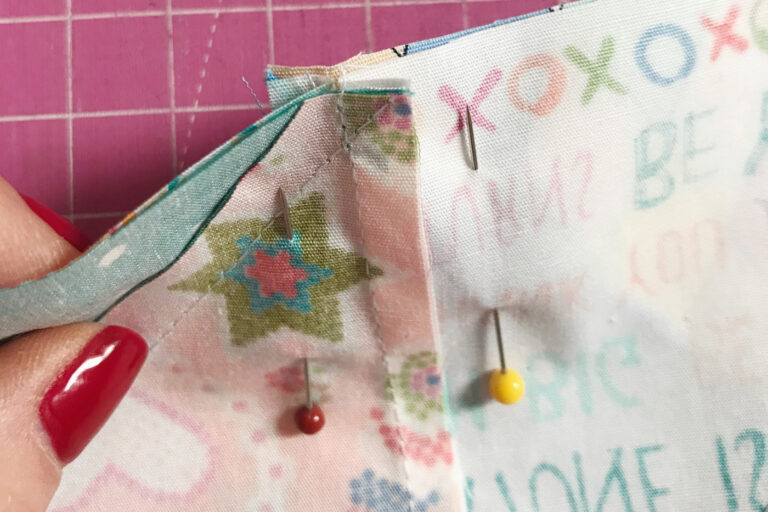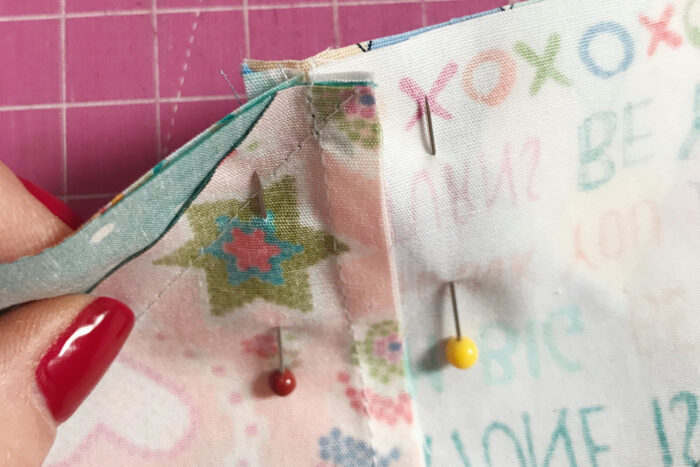 4- Nest your Seams.
Where possible, I recommend "nesting" your seams when pieces are sewn together. This means to press the seams in opposite directions, then "nest" the seams when constructed.
How to Get the Block Pattern
Fill out the form below and we will email you all of the blocks in the challenge.
Completed Quilt Block Examples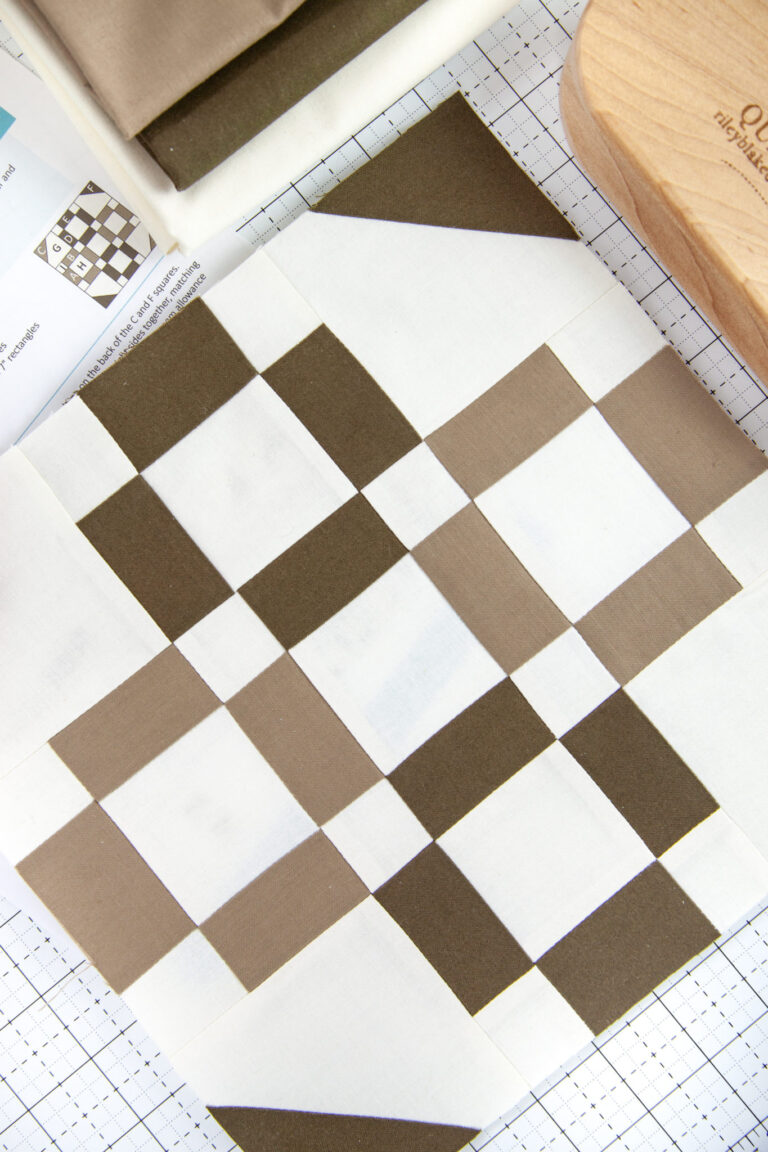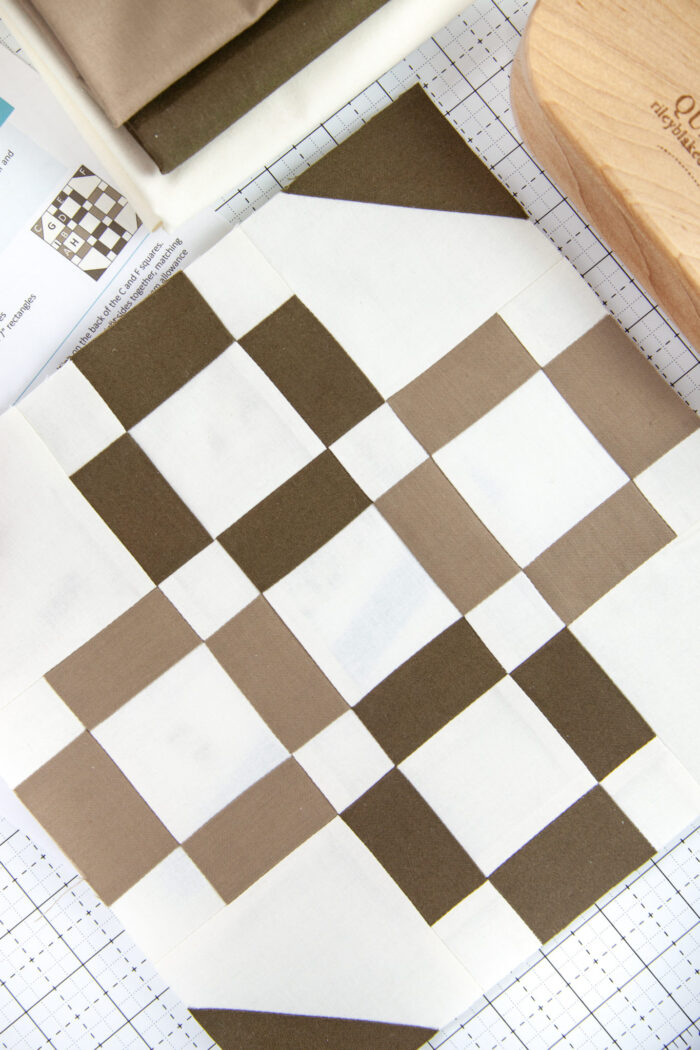 Block made from Confetti Cottons on Riley Blake's Blog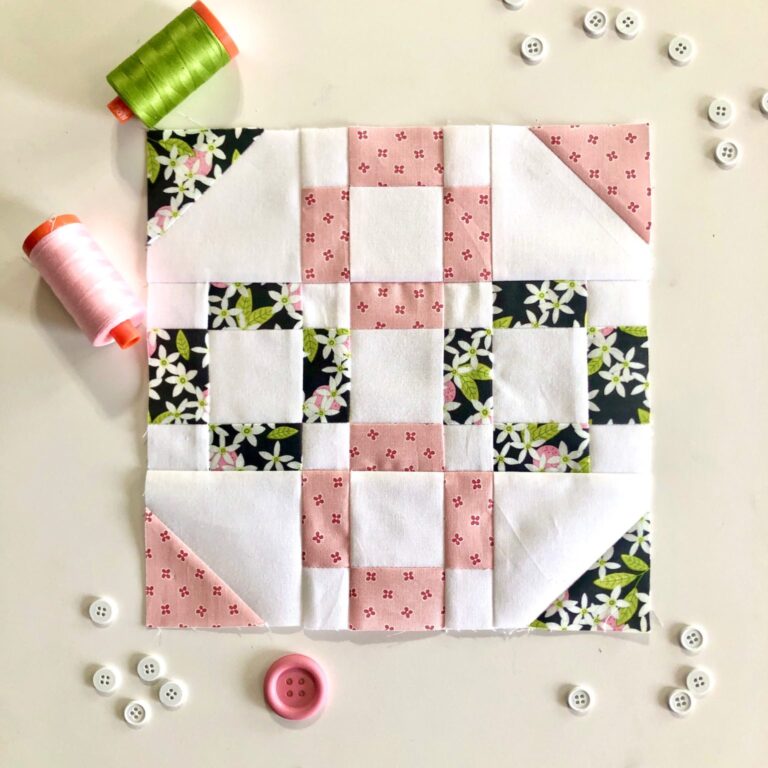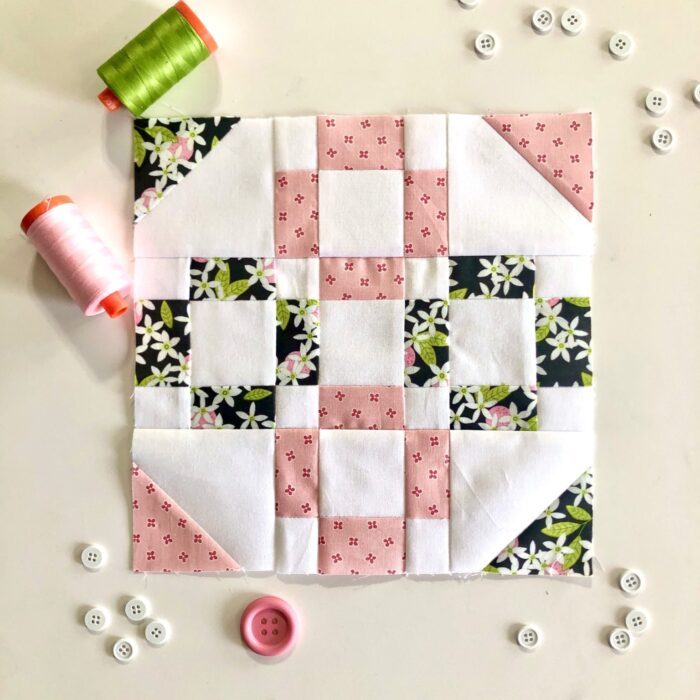 Sugar Candy Block made from Jill's Grove Fabric collection.
Block Release Schedule