There's a new member of the Cricut EasyPress family, the mini! It's not only adorable but oh so useful! Today I'll be sharing with you my review of the new EasyPress Mini along with showing you how to use it to add a monogram to a baseball hat. I work as a brand ambassador for Cricut, this is sponsored content.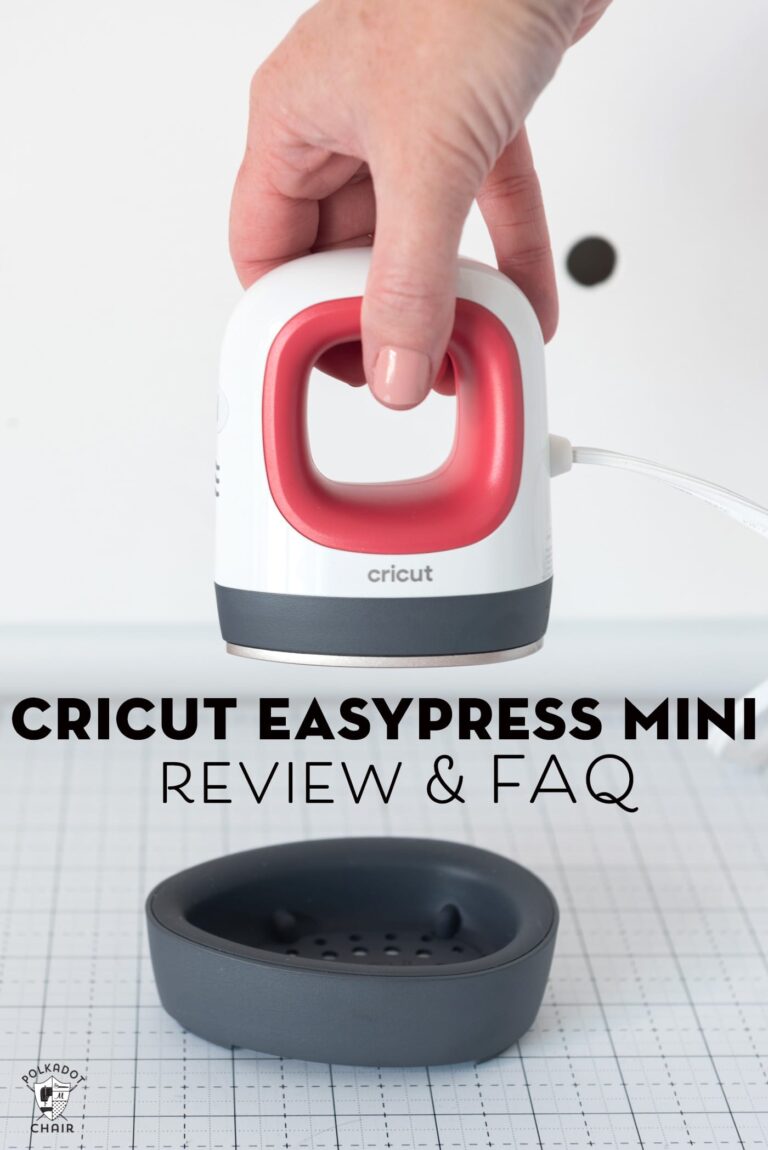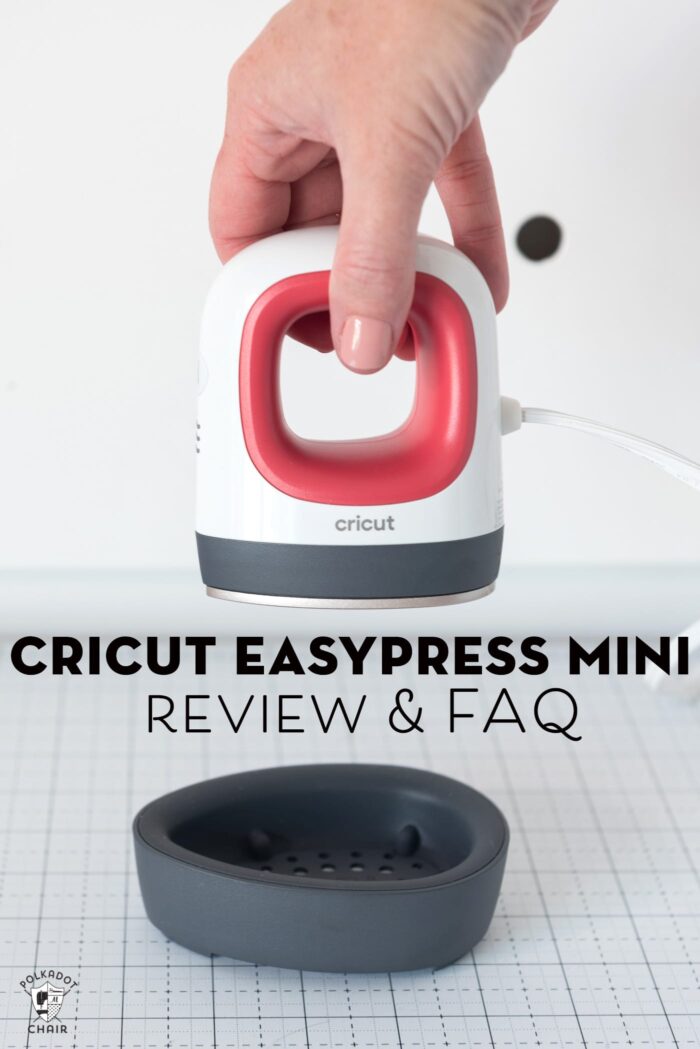 Jump to:
Cricut has introduced a new product in its EasyPress family, the EasyPress mini and they sent me one to test! Last year when they released the original EasyPress it completely changed how I work with Iron-On. I had previously avoided creating projects using Iron-on Vinyl because it never seemed to "stick" or would not hold up well to repeated washings.
The Cricut EasyPress features a heat plate that distributes even heat making it perfect for Iron Ons. Most of the time in the past when my iron ons will fail it was because my iron was not hot enough or only hot in certain places.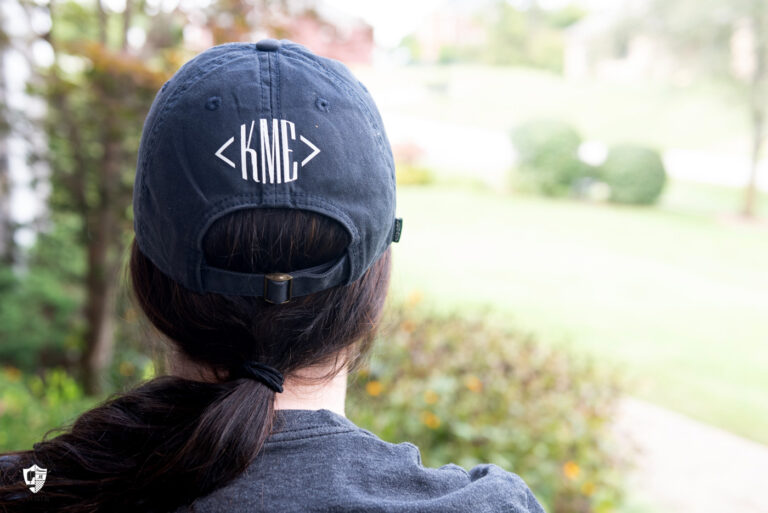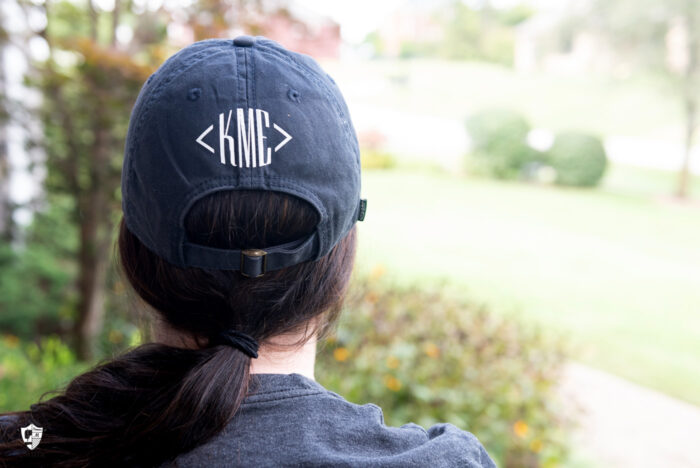 What is the EasyPress Mini?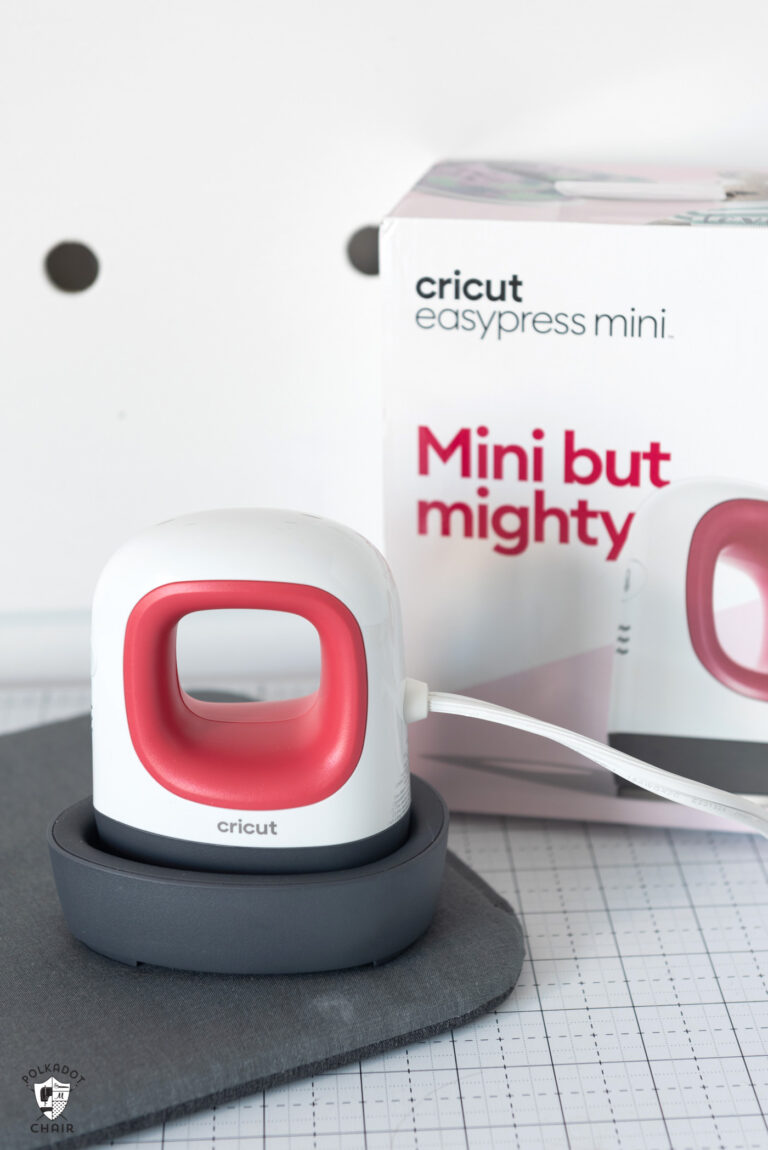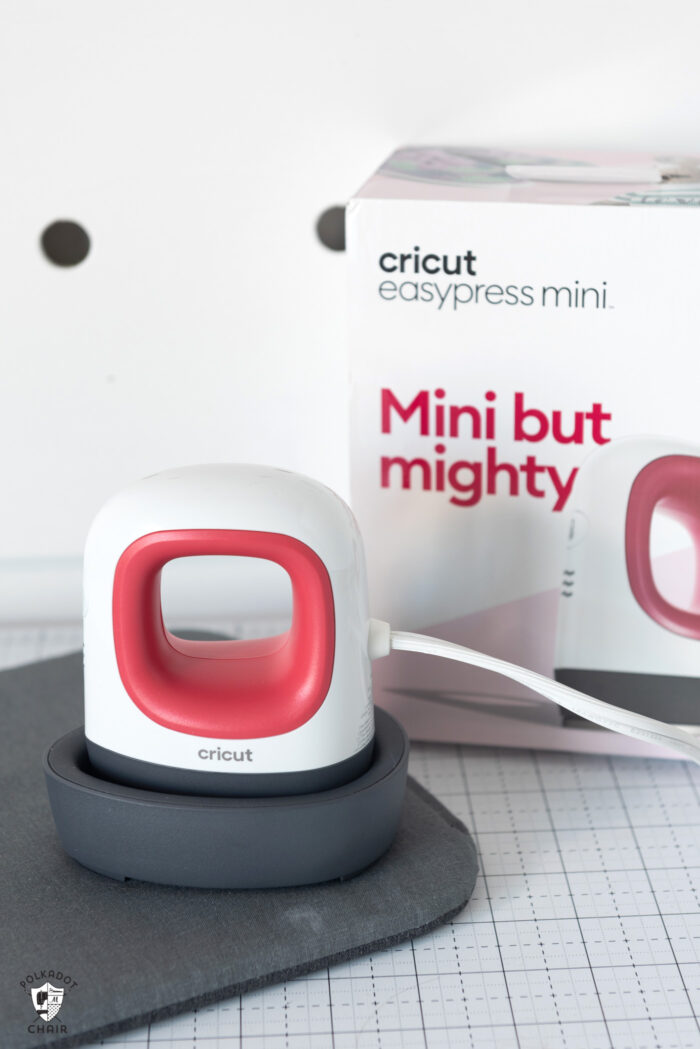 The Cricut EasyPress Mini is the smallest size of the EasyPress family. It may look like a mini iron but it's really so much more than that. It has more even heat than an iron and gets to higher temperatures.
How is it different than the larger EasyPress?
It has 3 temperature settings. Unlike the larger EasyPress machines which have specific temperature controls, the Mini features a low, medium and high setting.
It does not have a countdown timer. When I used my mini for iron-on I simply used the timer on my phone to know when the project was done.
It's MUCH smaller. The EasyPress Mini is about the size of your palm.
It features a tapered end. The tapered end makes it great for getting into tight spaces. It is also a great feature to have for quilting (as it helps you to push a seam open).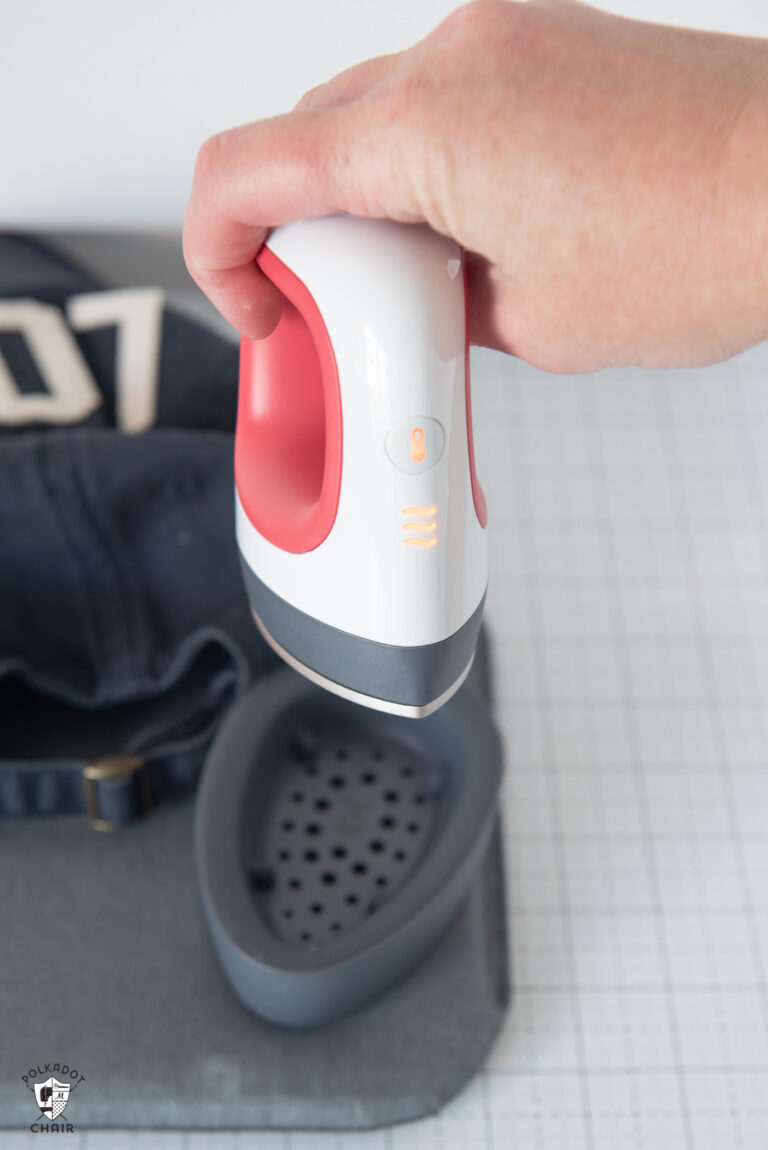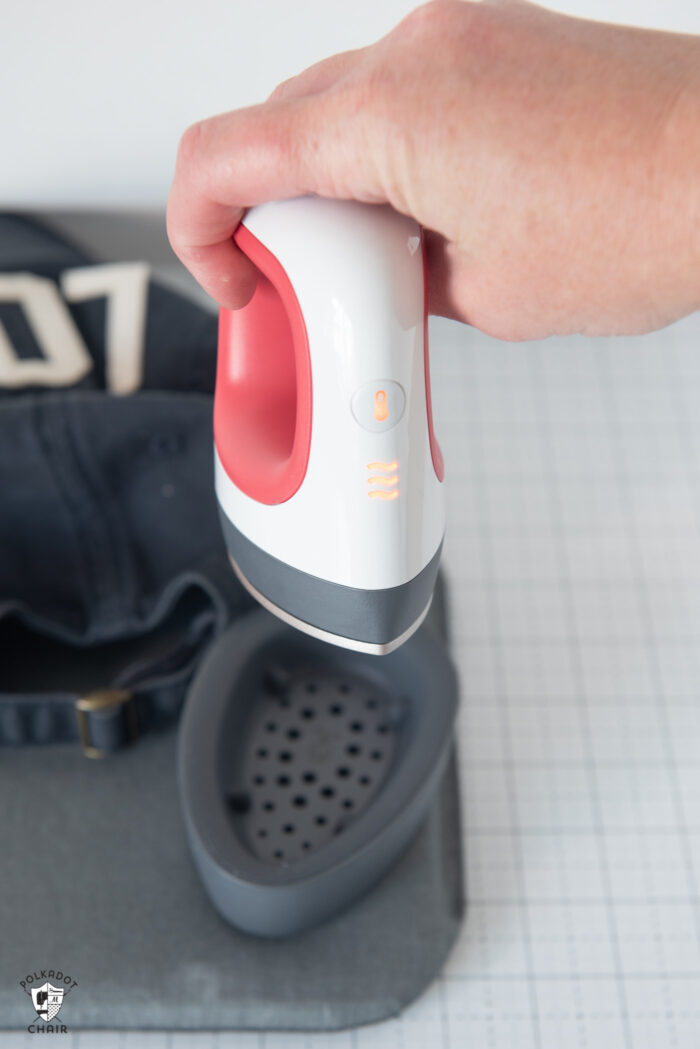 What Can you use an EasyPress Mini For?
One: Adding Iron-on Vinyl to Smaller Items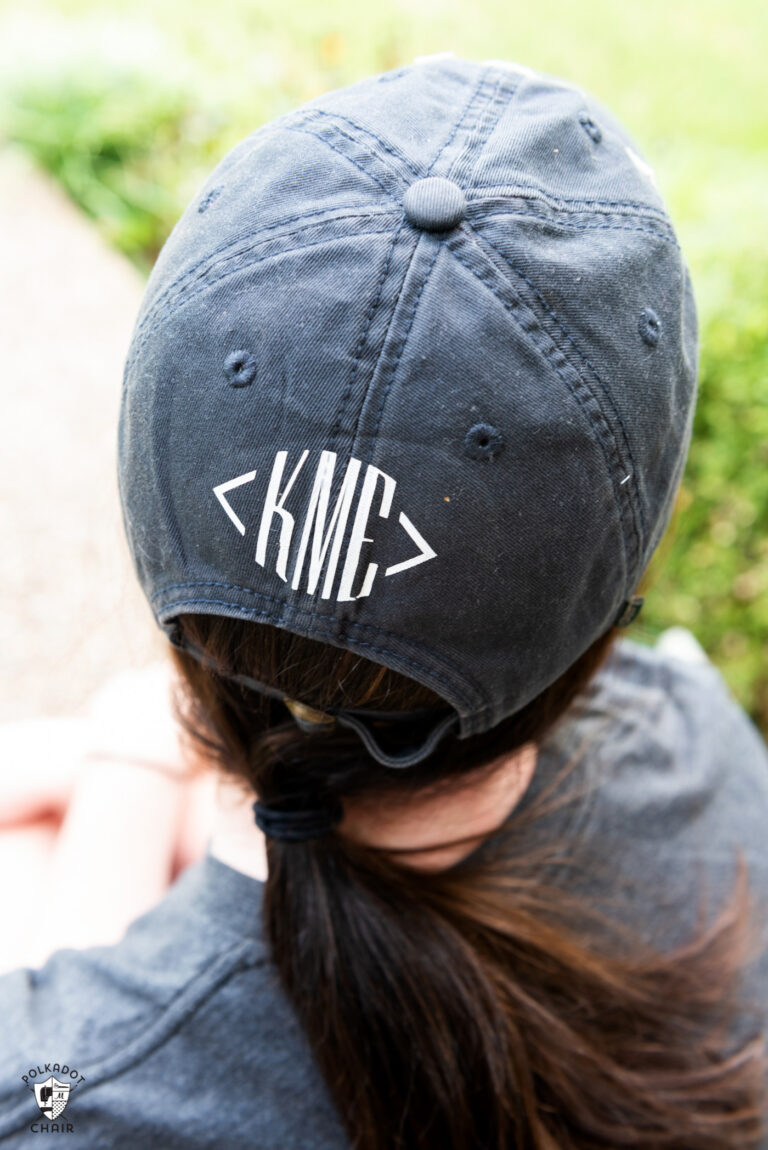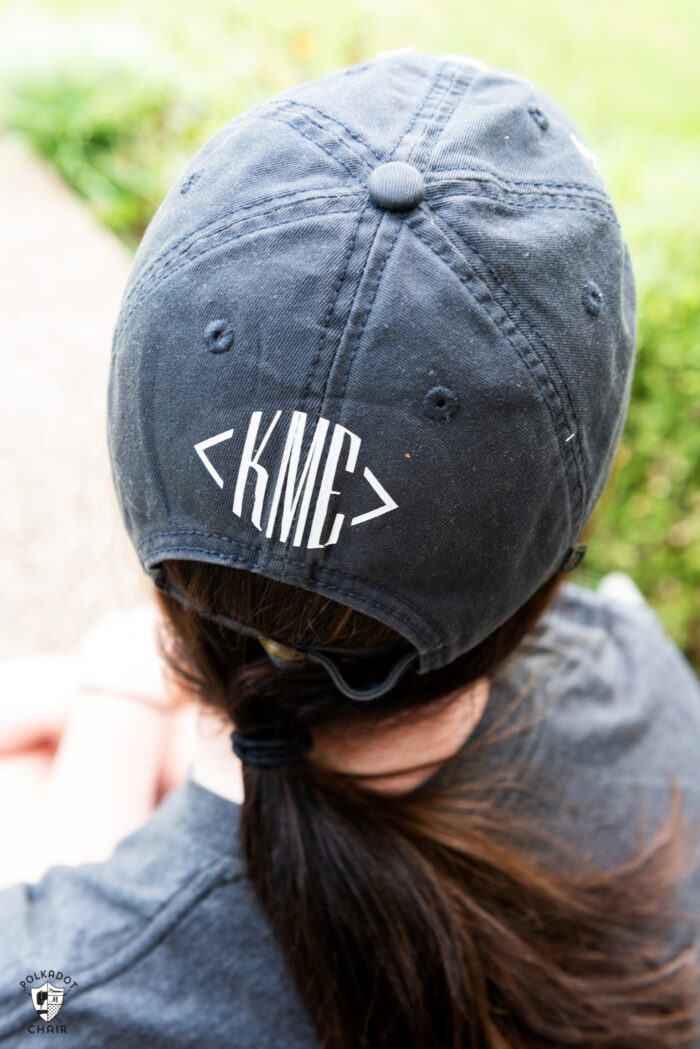 Hats
Shoes
Backpacks
Bags
Sleeves
Pockets
Hair Bows
Coozies
Perler Beads
Applying Iron-On to smaller wood items
You can also use it to "Touch-up" bits of iron on that may have been missed when using the larger EasyPress machines.
Two: As a small "tableside" iron to use for quilting projects
One of the things I am most excited to use the EasyPress Mini for is quilting. I shared a few weeks ago some of my tips for Foundation Paper Piecing.
One of my tips was to set up a "station" close to your sewing machine with an iron and with a cutting mat. That way as you are piecing your quilt blocks (for foundation paper piecing or for other quilting) you don't have to keep standing up to use your iron. Having everything within arms reach makes it so much easier (and faster).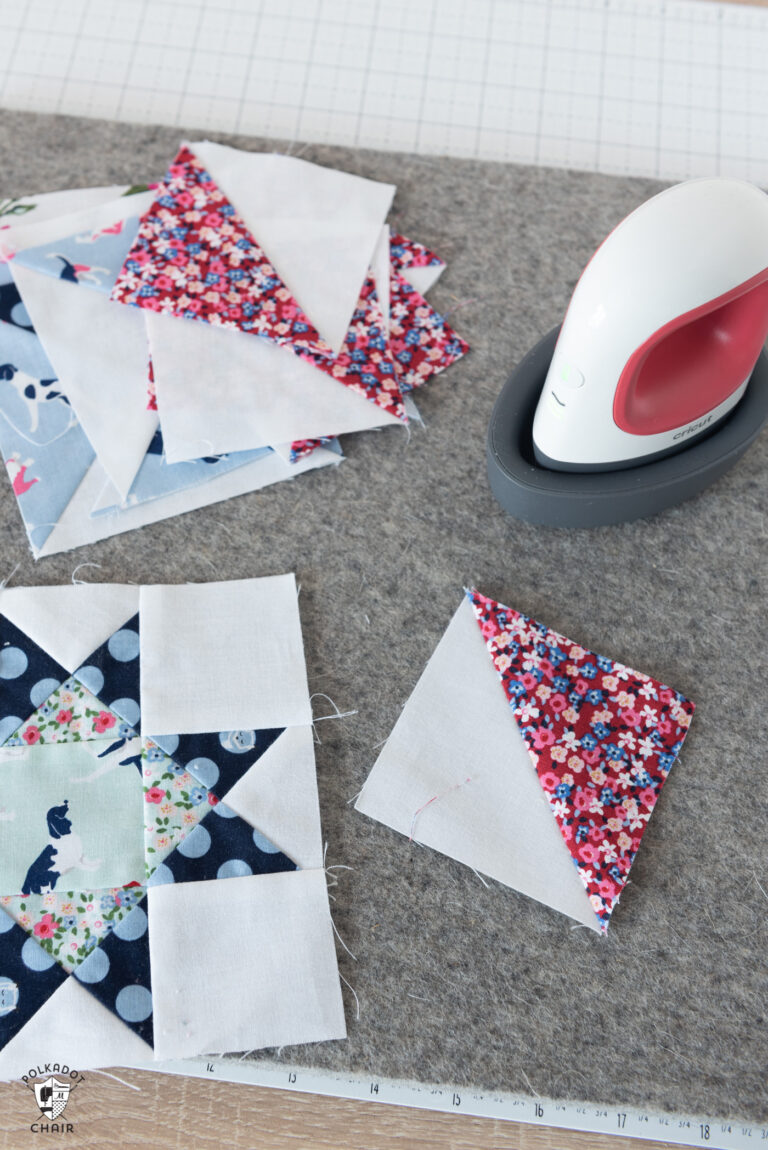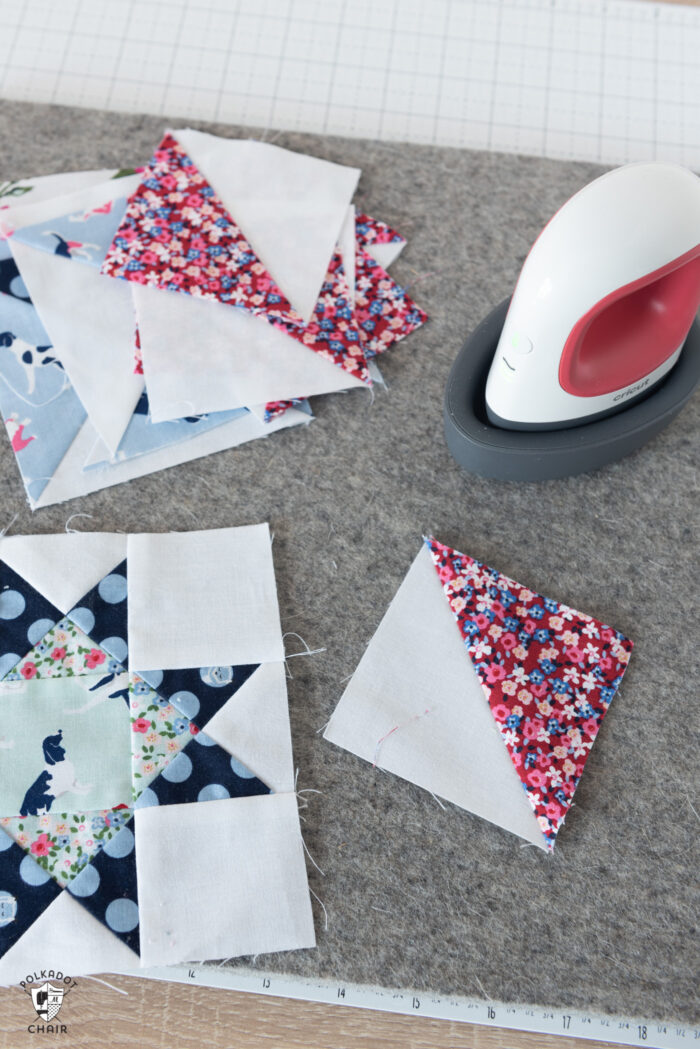 I tested out using my EasyPress mini with my wool pressing mat and I LOVE it. It heats up faster than the small iron I was using previously, and it has an auto-off feature. Which is something that I desperately need LOL! (forgetful much??)
How Hot Does the EasyPress Mini Get?
At it's highest setting it gets up to 400 degrees. That is HOT. Great for infusible ink projects but if you're using it for sewing, I recommend starting with the low setting, then upping it to medium if you need a bit more heat. Unlike many other mini-irons this one gets HOT!
My Review of the EasyPress Mini
As much as I love using the EasyPress for iron ons this one is going on my sewing table. I'm going to use it in place of my previous mini iron (which did not have an auto-off feature and took longer to heat up). When I'm piecing quilts I don't like to stand up every few minutes to press seams. This item is just the right size to keep on my pressing mat right next to my sewing machine.
I mentioned before that I'm a big fan of using the EasyPress for Iron-Ons. Since this one has the same great features as the larger machines it works with iron-on vinyl perfectly. If you only have the largest size EasyPress this one would be a great second machine to get as a supplement. It's great for touch-ups on larger items.
How much does it cost?
The EasyPress Mini will retail for $69.99 you can grab it HERE starting TODAY!
How to use the EasyPress Mini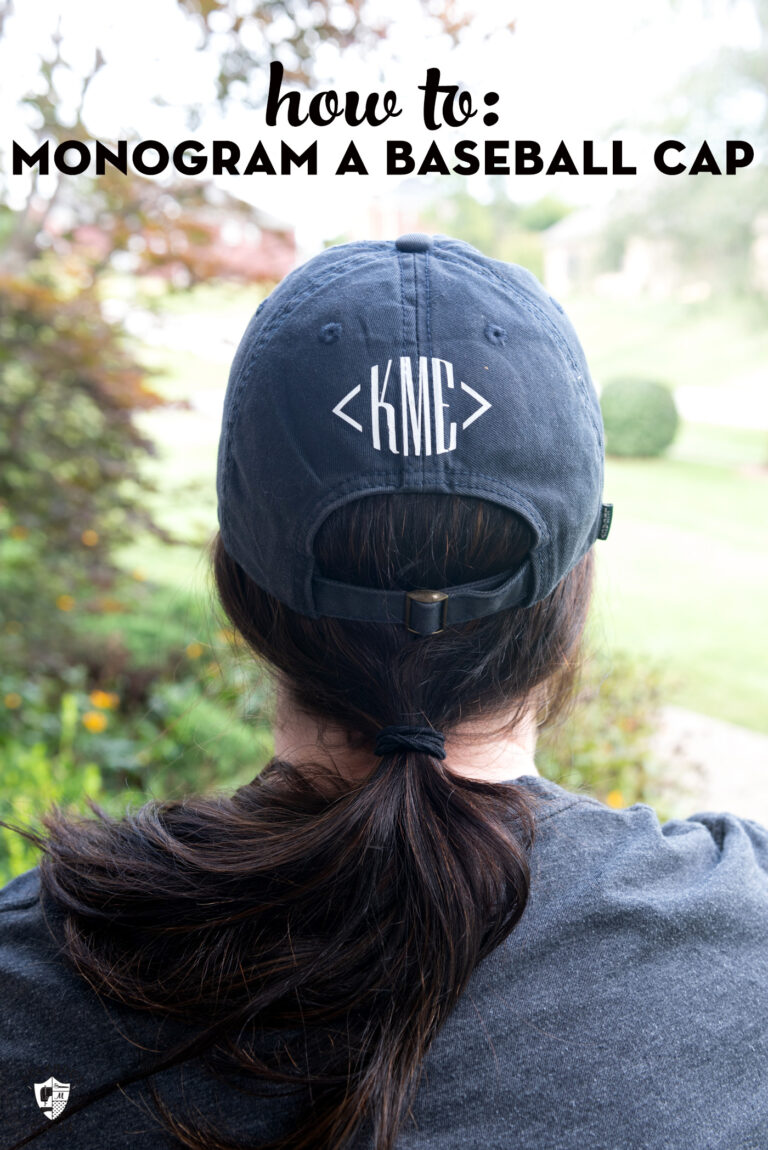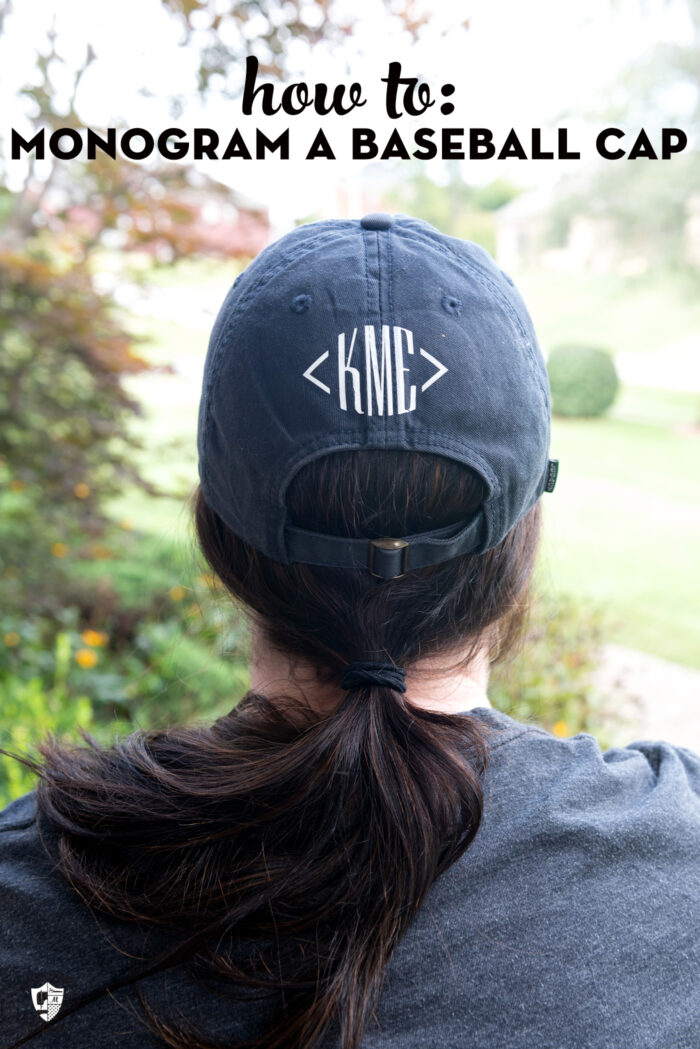 My daughter has been asking me to add a monogram to her baseball cap for a while now and I figured this project would be perfect to test the mini.
How to Add a Monogram to a Baseball Hat:
Supplies:
Step One: Cut out Iron-On as you normally would. I used the Monogram letters found in Cricut Design Space to create my letters.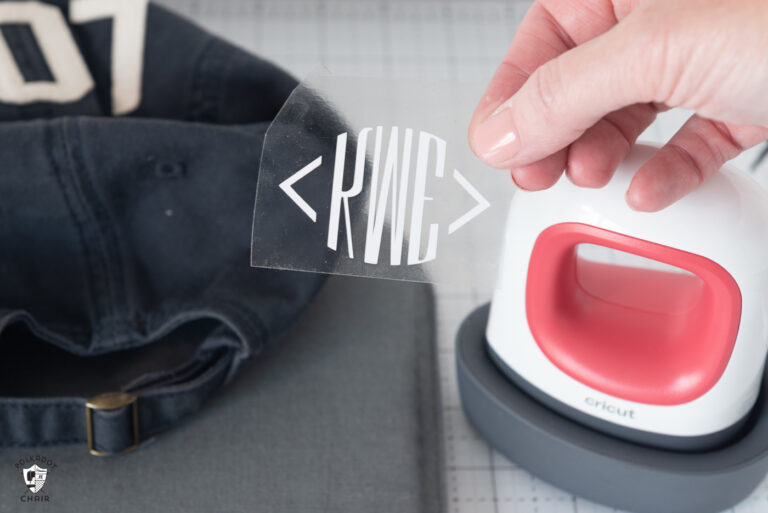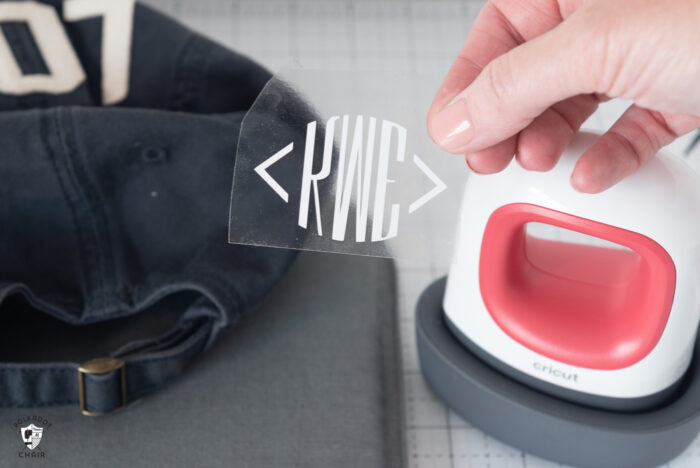 Step Two: Position the weeded iron-on on the hat in the desired location. Place the hat on top of an EasyPress mat.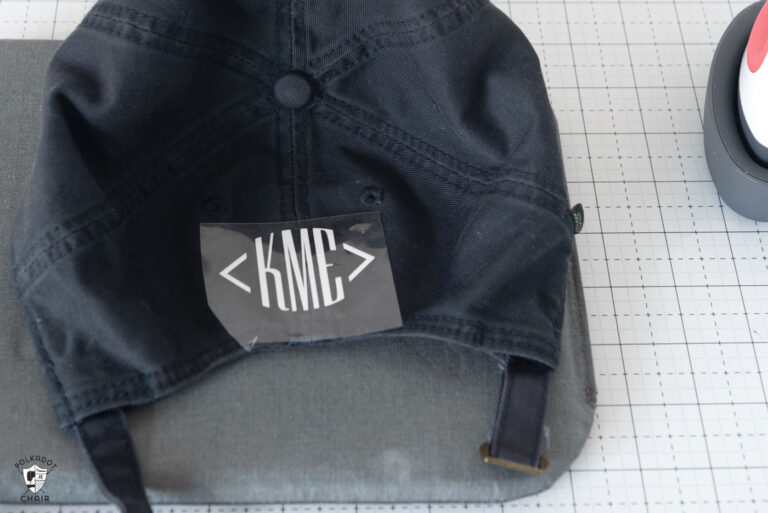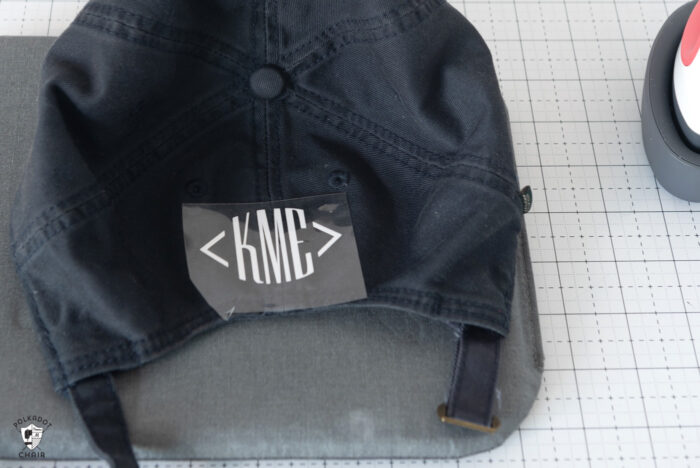 Step Three: Refer to the Cricut Heat Guide for the exact setting time and temperature setting specific to your material. You can find the guide HERE.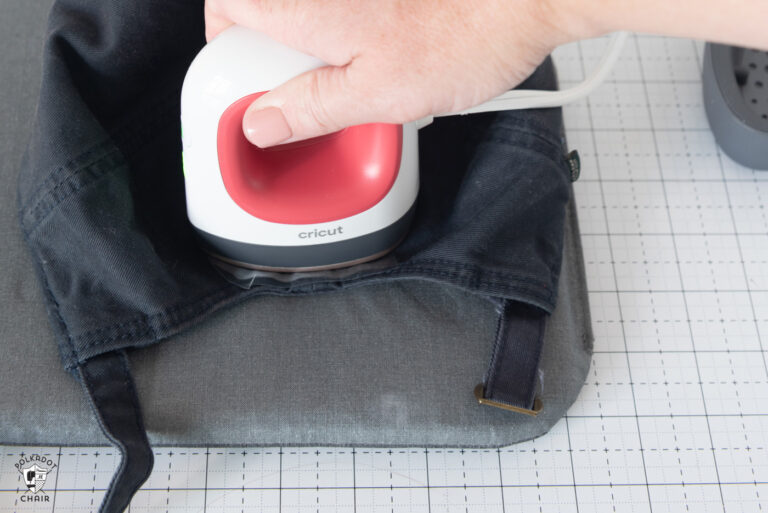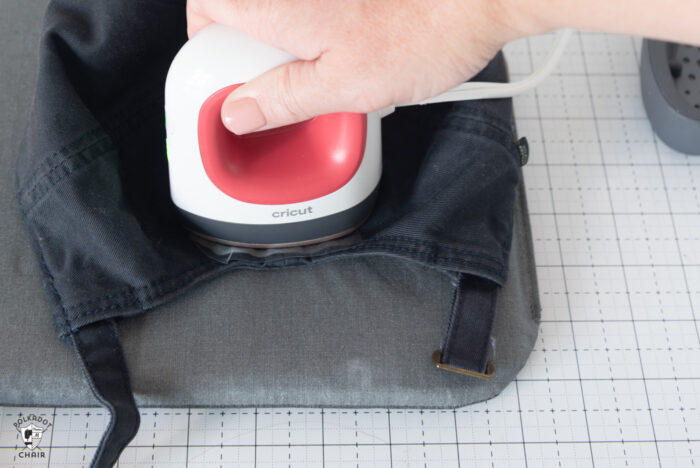 Step Four: Place the EasyPress Mini on the hat and hold in place. Remove when the time is up. Allow it to cool slightly and remove the backing sheet.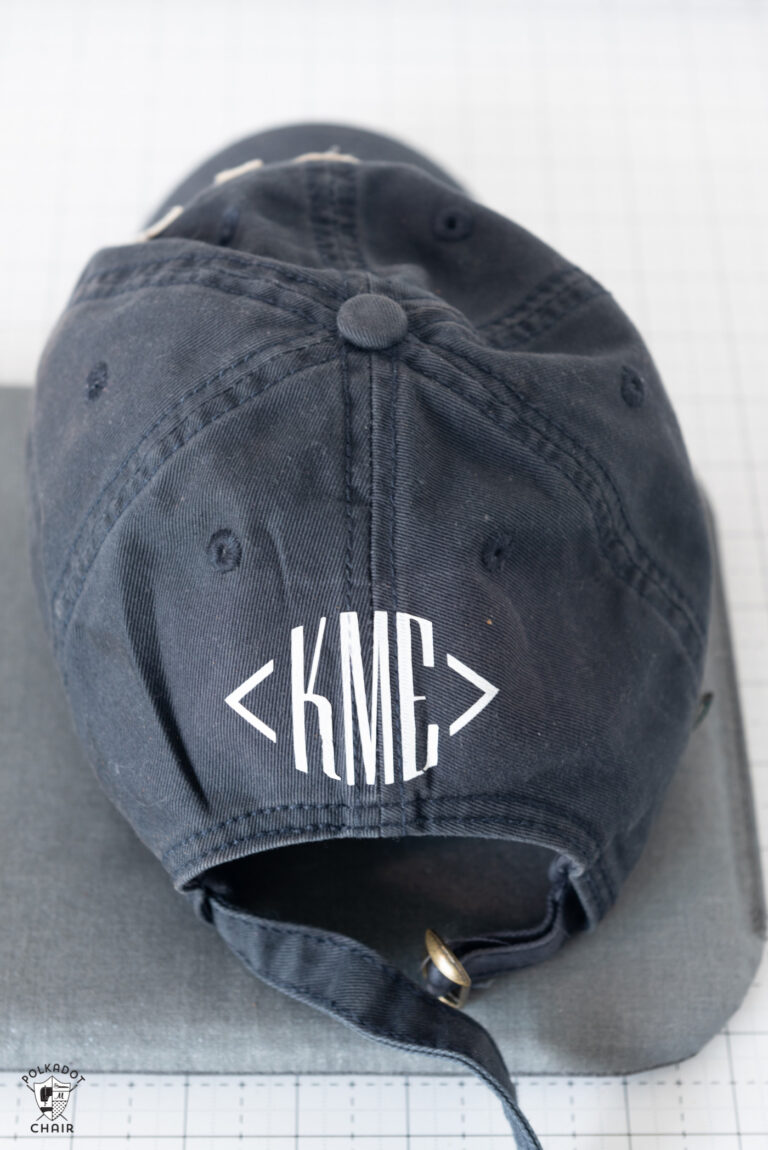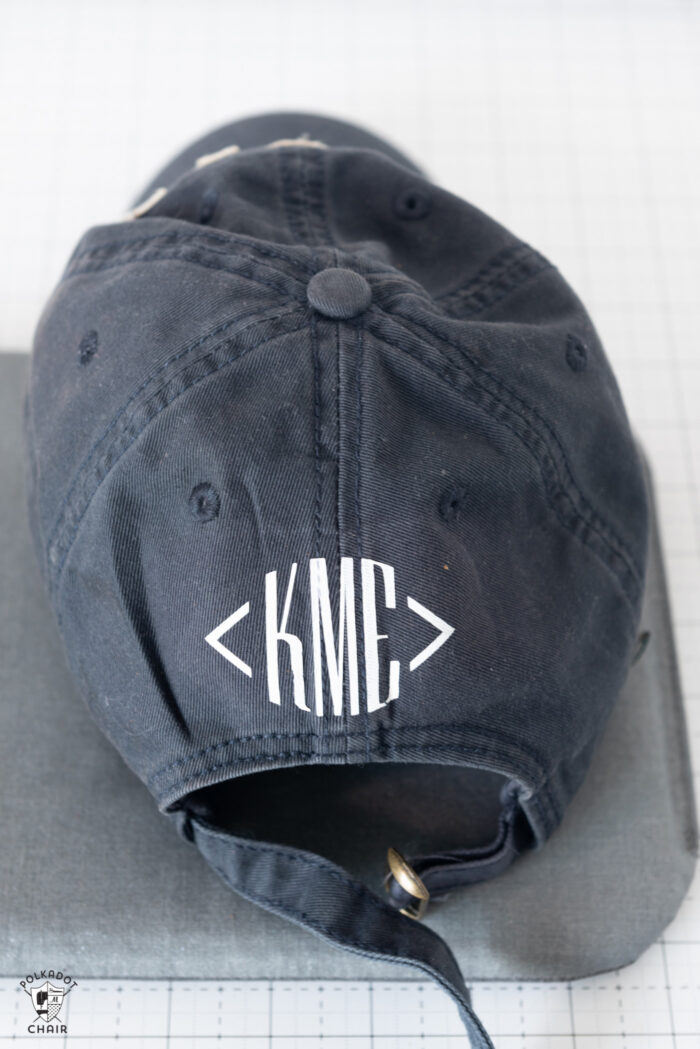 That's it!
Cricut Easy Press Settings
There is a free tool available on the Cricut site that lists the settings for the Easy Press based on the Cricut product you are using and what you are adhering it too. It's really easy to use.
A few Common Settings for the Easy Press Mini:
Every Day Iron-On adhered to 100% Cotton or Polyester:
Medium – 25 seconds. Flip and press for 15 seconds. Warm Peel
Every Day Iron-On adhered to Wood:
Medium – 40 seconds. Constant Movement, Firm Pressure. Warm Peel
A few Other EasyPress Projects you may enjoy:
How to add Iron On to a Backpack
How to Use Cricut Infusible Ink
DIY Halloween T-Shirts and EasyPress Review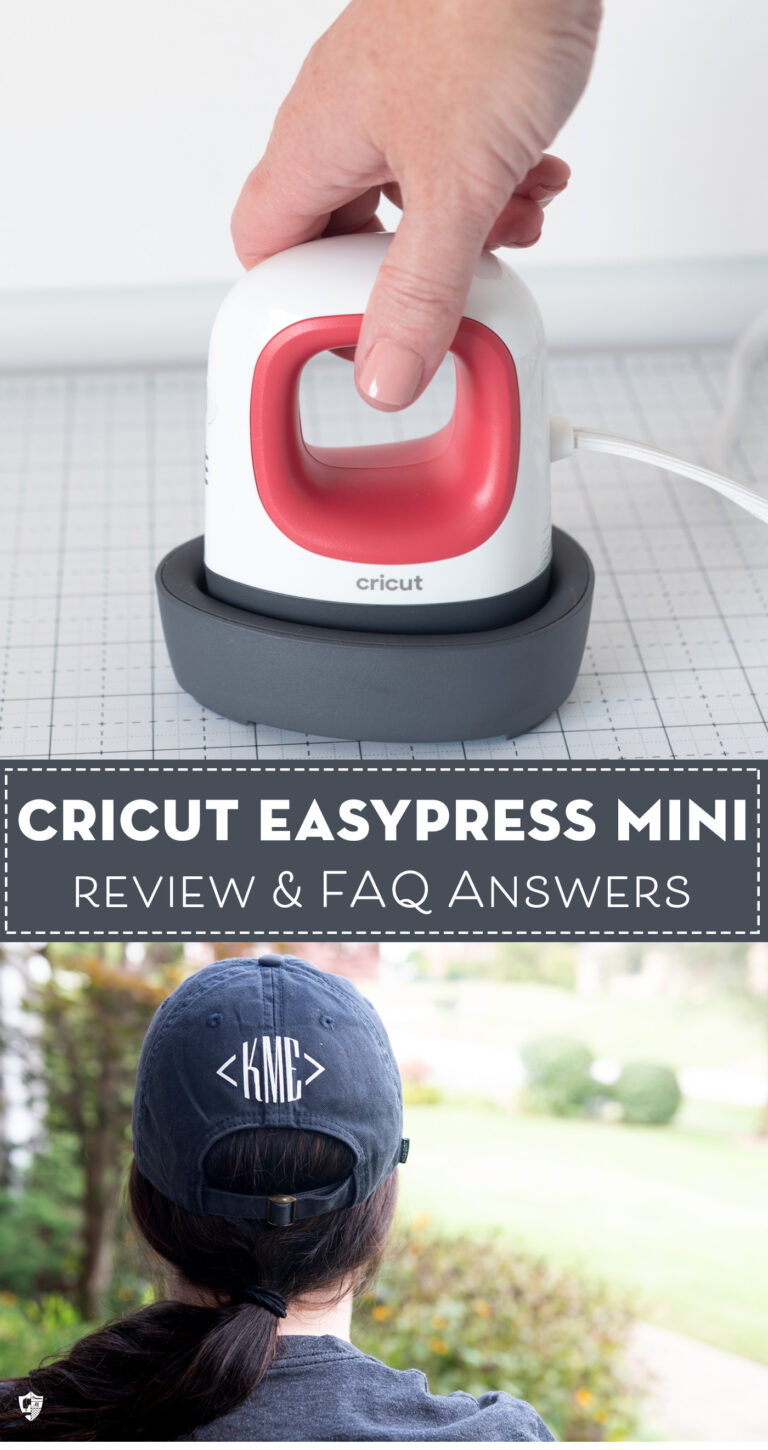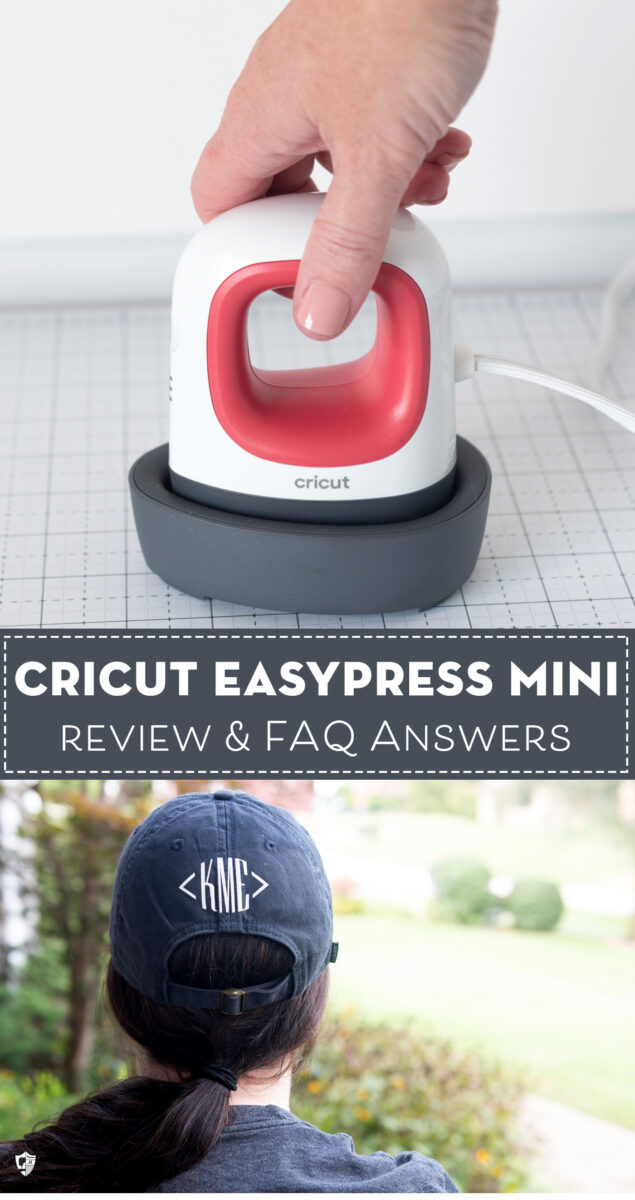 This is a sponsored conversation written by me on behalf of Cricut. The opinions and text are all mine.