Jessica from Cutesy Crafts is back with us today sharing another one of her amazing Hand Embroidery Designs. This sewing themed embroidery design adds the perfect touch to the cutest little supply pouch for your supplies!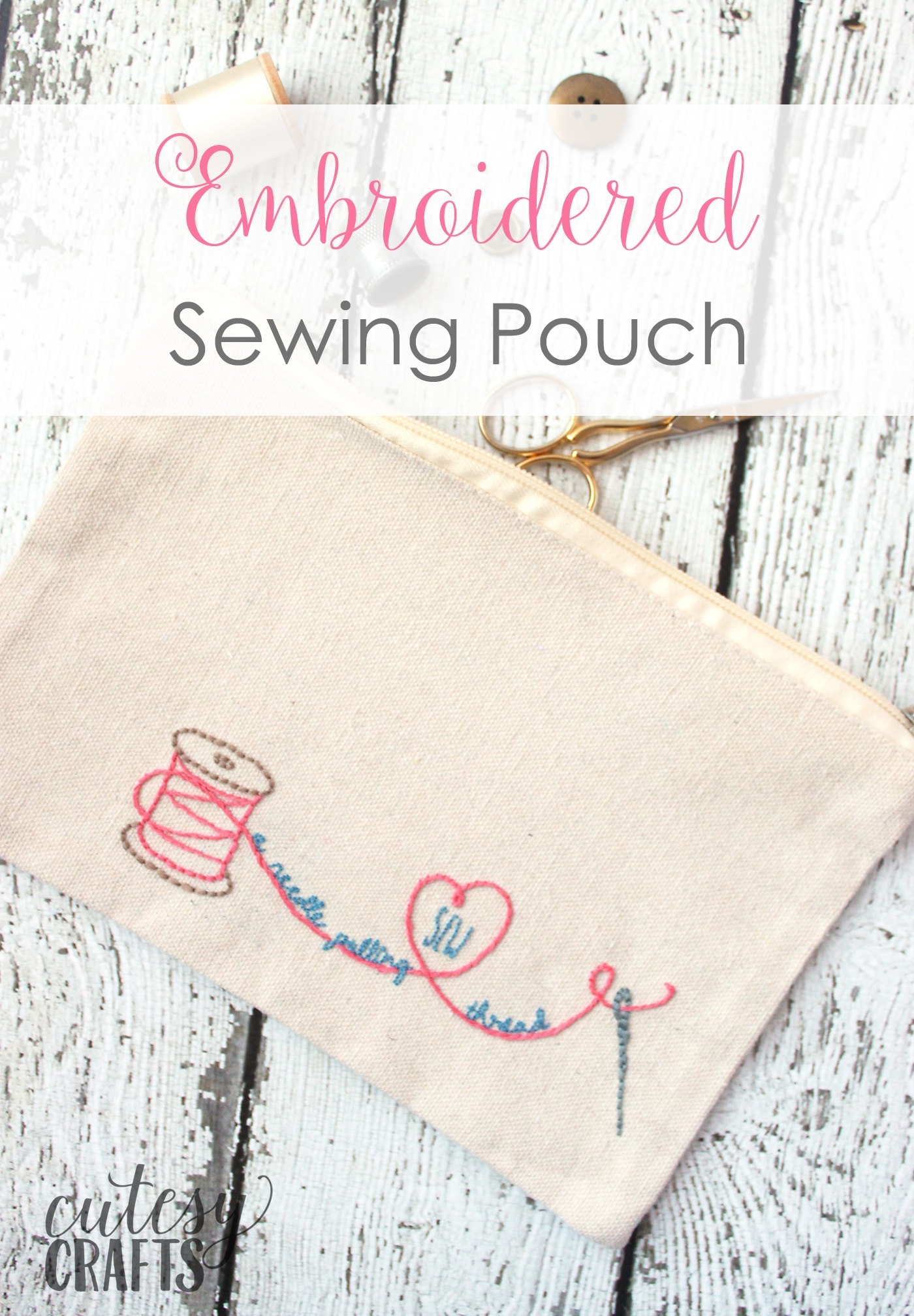 I've been wanting a way to organize the little odds and ends that I use when I embroider. You know, scissors, needle book, pencils, etc. A zipper pouch seemed like a good option, so I found a blank one at the craft store.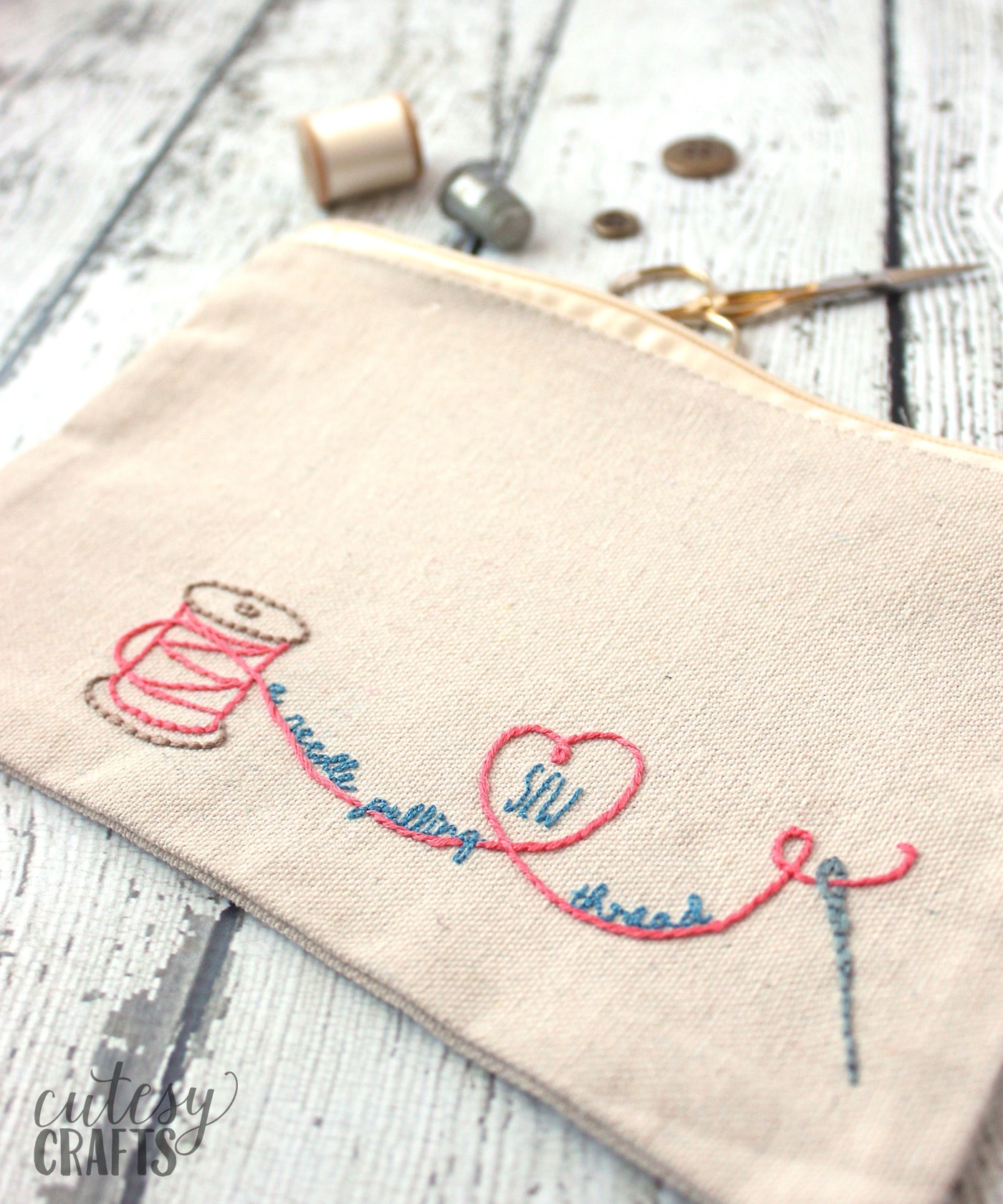 Of course, I couldn't just leave it plain, so I came up with a fun little design to embroider on the front. I'm sharing this free embroidery pattern with you today so you can make your own. Follow this simple zipper pouch tutorial if you'd like to sew the pouch instead of purchasing a blank one.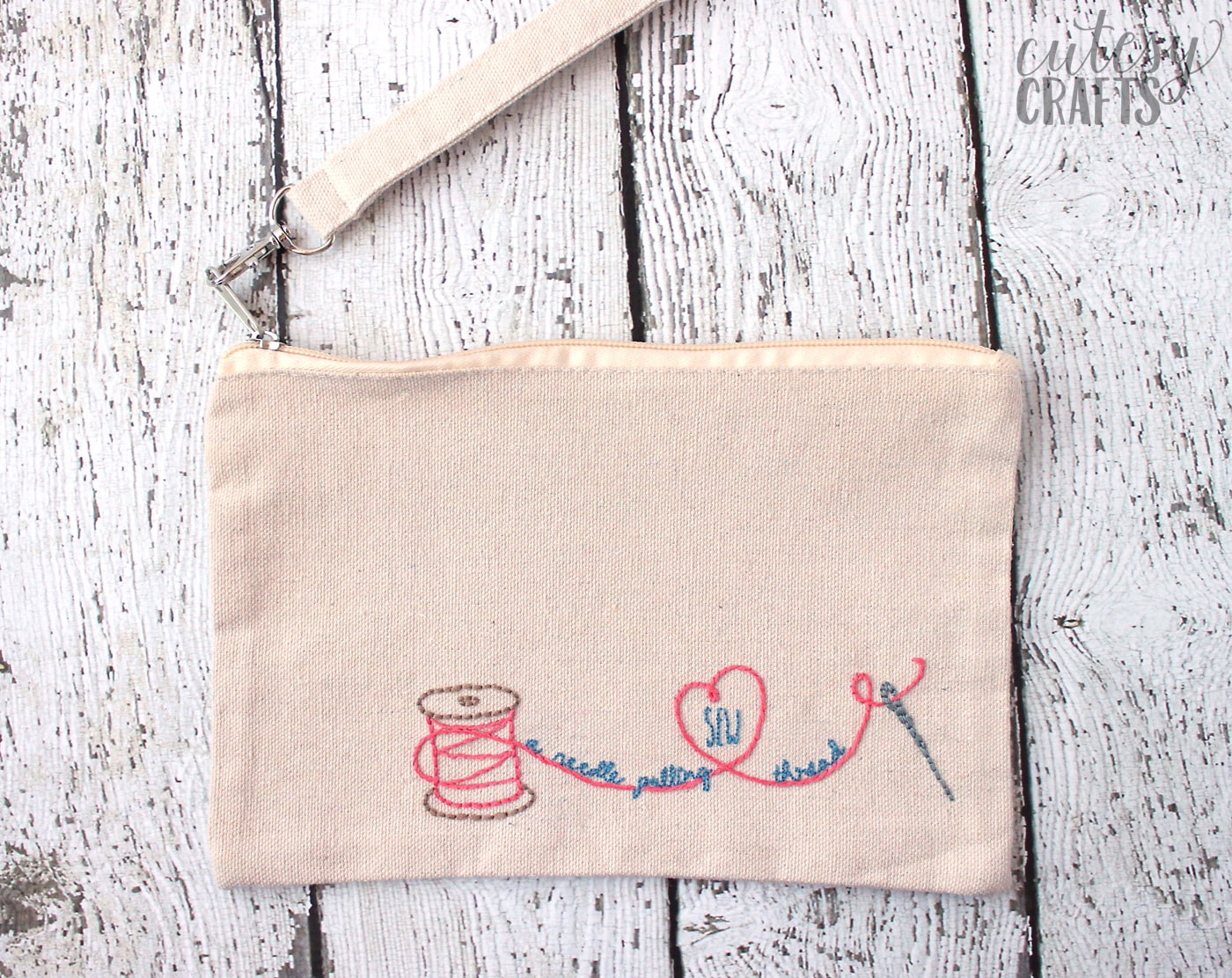 Sew A Needle Pulling Thread – Hand Embroidery Designs:
To make this sewing zip pouch, you'll need:
zipper pouch
embroidery floss (DMC colors: 806, 169, 3706, and 841)
water soluble embroidery stabilizer or heat transfer embroidery pens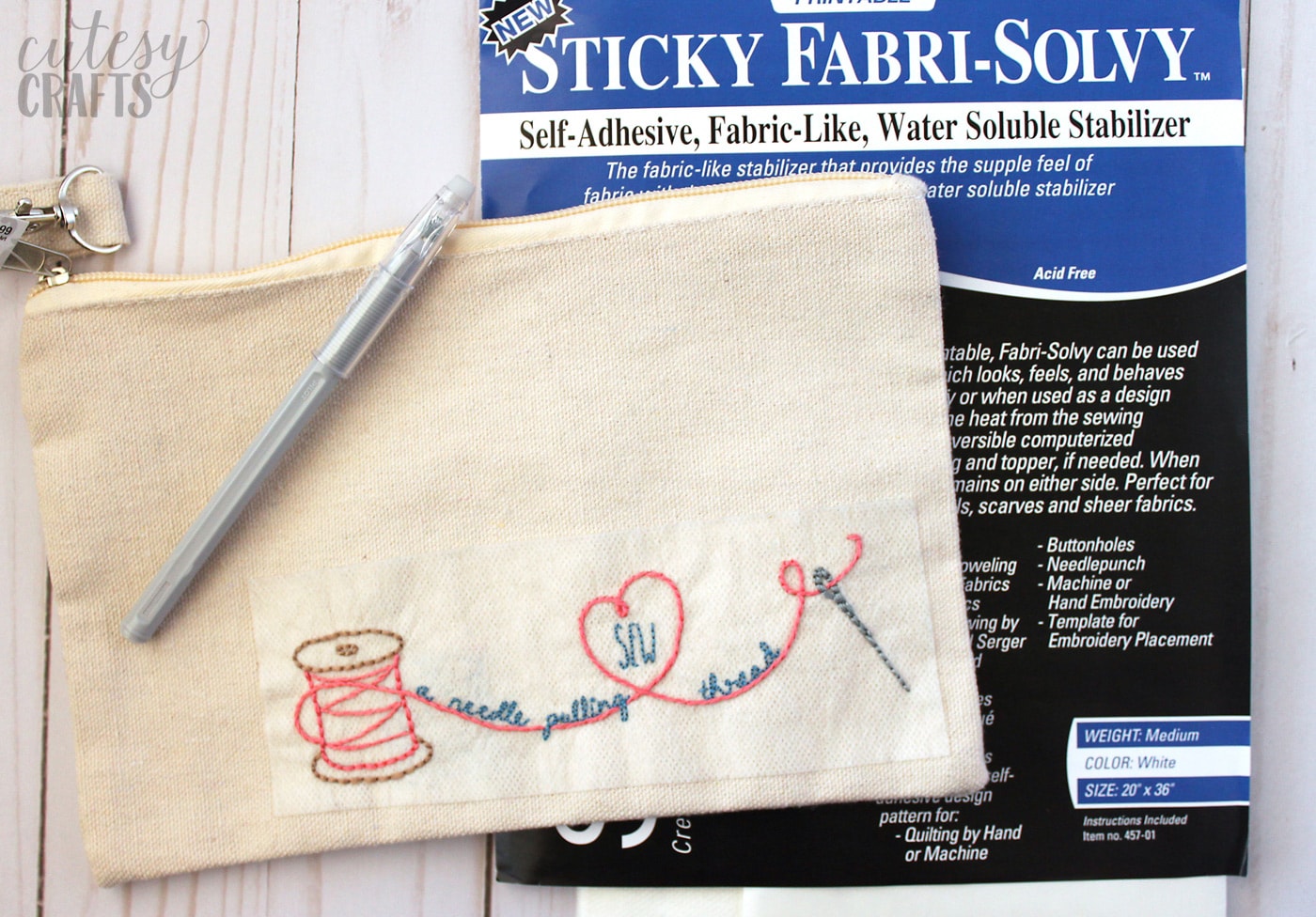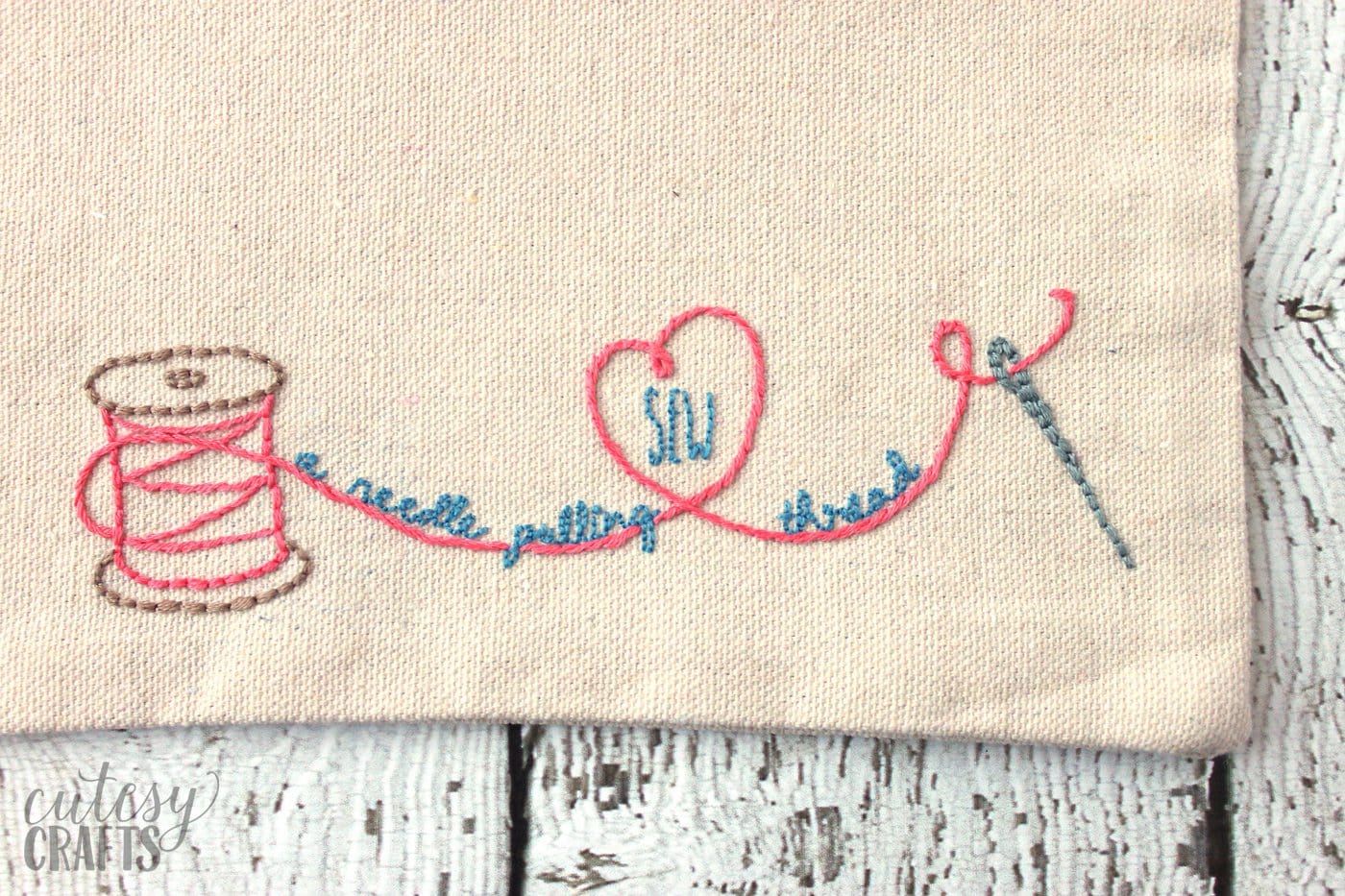 Directions:
If the bag is pre-made, you won't be able to see through it to trace your pattern very well. With all of the small details, I found that the best way to transfer the pattern was using a water-soluble stabilizer. Trace the design, stitch over it, and wash it away. I think heat transfer embroidery pens would work as well, but I've never tried them. You also won't be able to use an embroidery hoop, but with the thick canvas fabric, that wasn't a problem. If you are sewing your own zipper pouch, it will be easiest to do the embroidery before sewing the pieces together.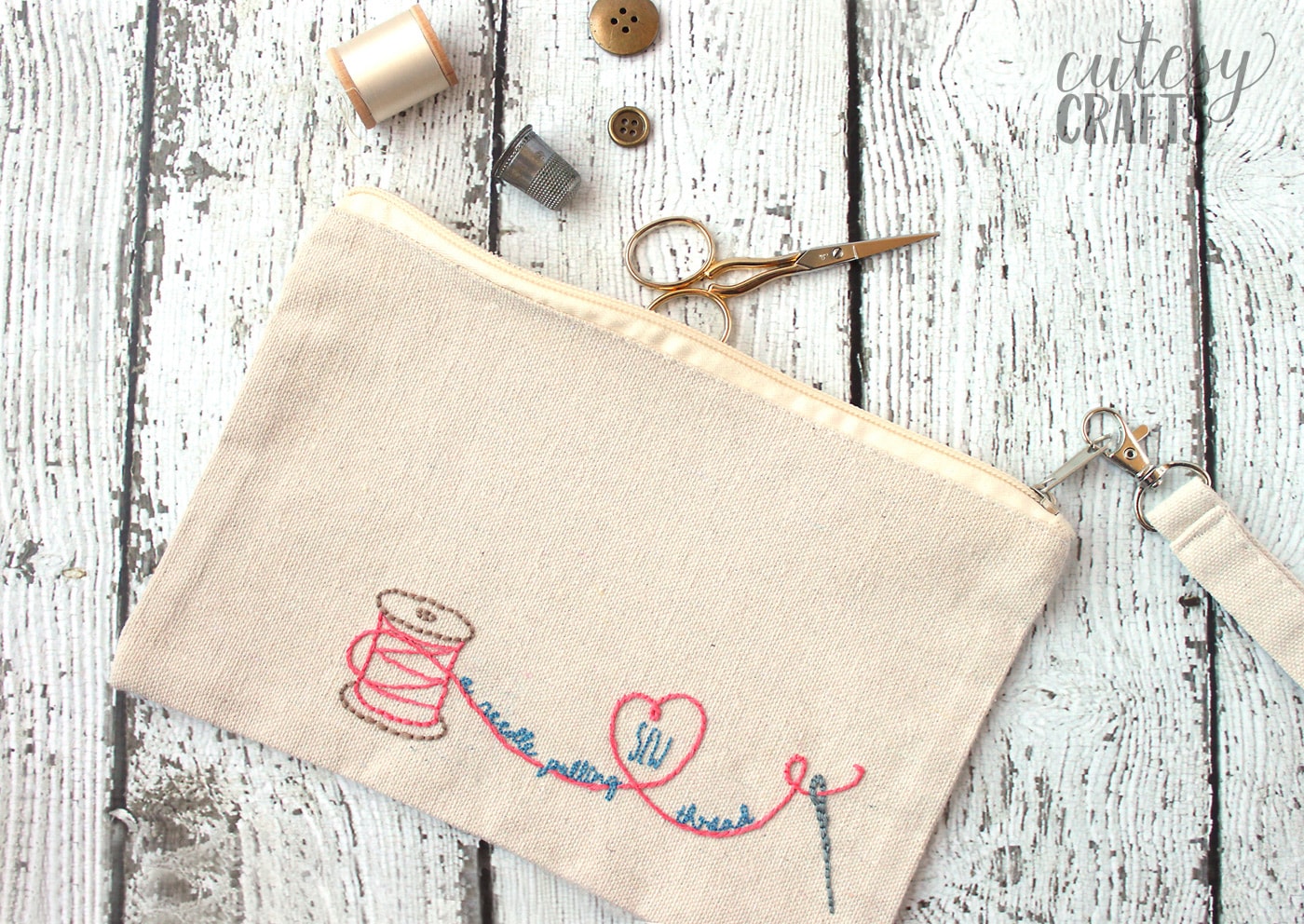 The letters are very small, so make sure to use shorter stitches than you normally would. It's just a simple back stitch, but it can get a bit tricky around all of the curves.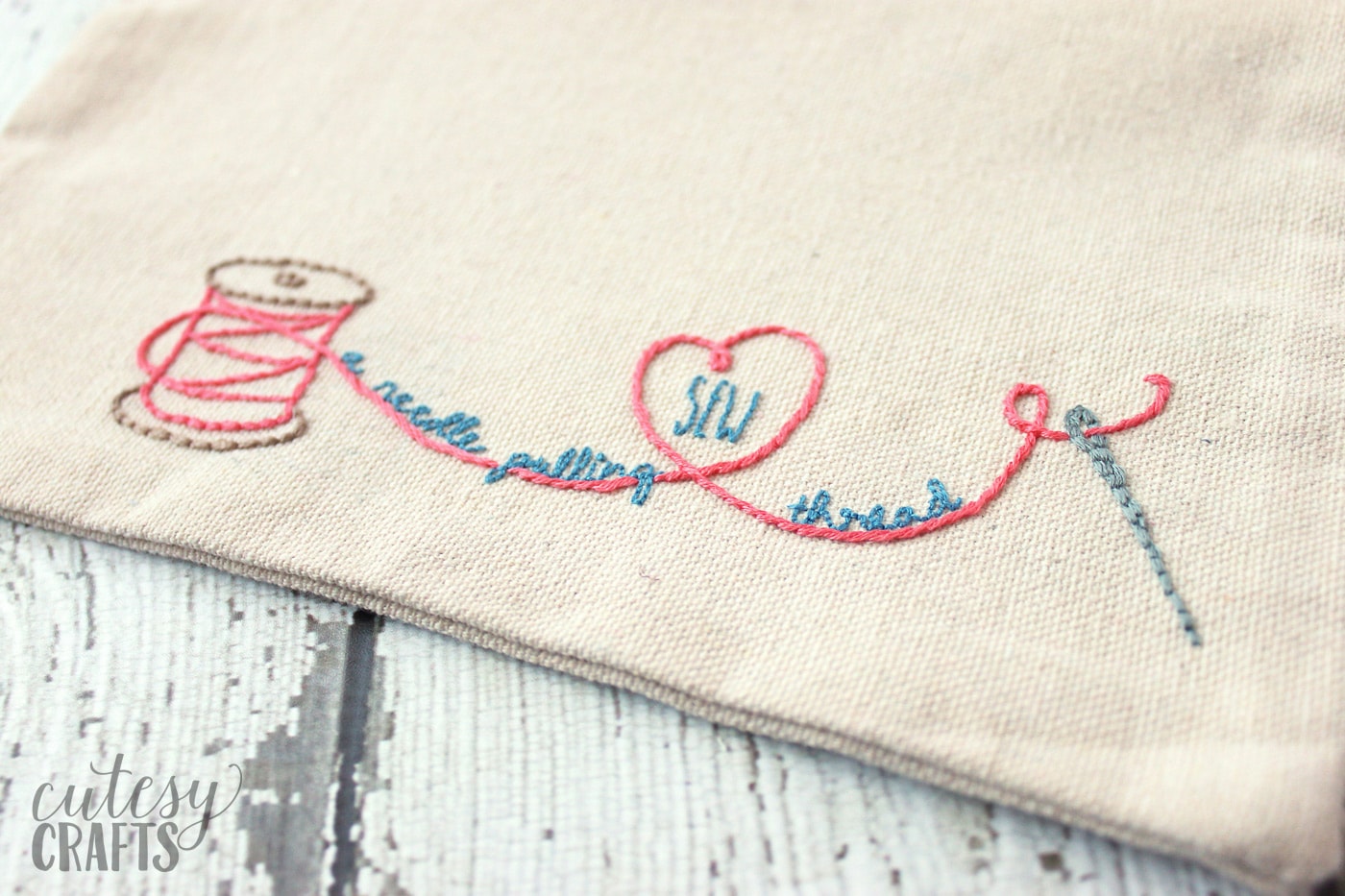 I'm so excited to have this cute sewing pouch for all of my little embroidery supplies! Now, if I could just stop singing the "Do-Re-Mi" song from The Sound of Music, that would be great.
About the Maker: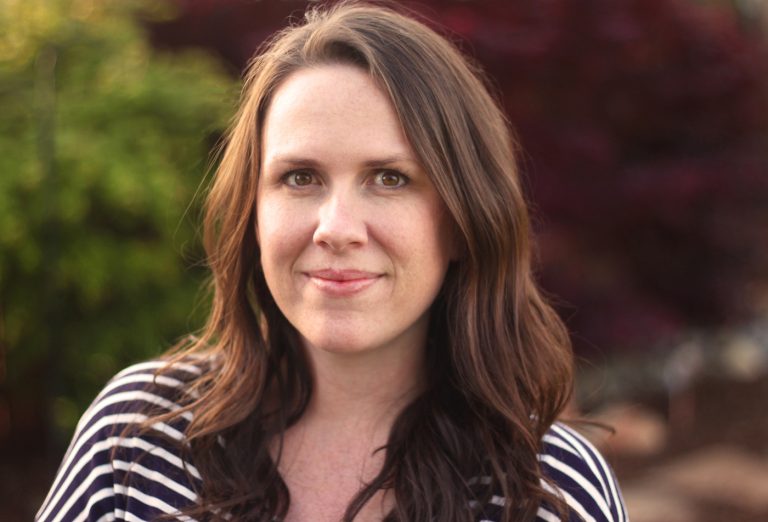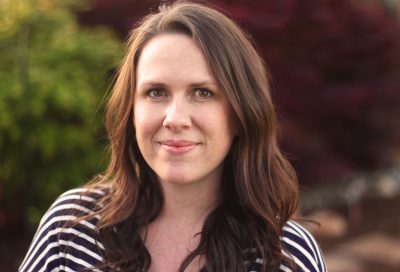 Hi, I'm Jessica, and I blog at Cutesy Crafts. I'm a stay-at-home mom to four cute kids, and I love all things crafty! My blog is filled with all kinds of crafts, mostly for my kids and my home. I believe that handmade items are special because of the details and special touches that a machine can't reproduce. For that reason, I'm also a big fan of hand embroidery. I hope I can inspire you to be creative!
Check out these other Hand Embroidery Designs from Cutesy Crafts:
Floral Name Embroidery Pattern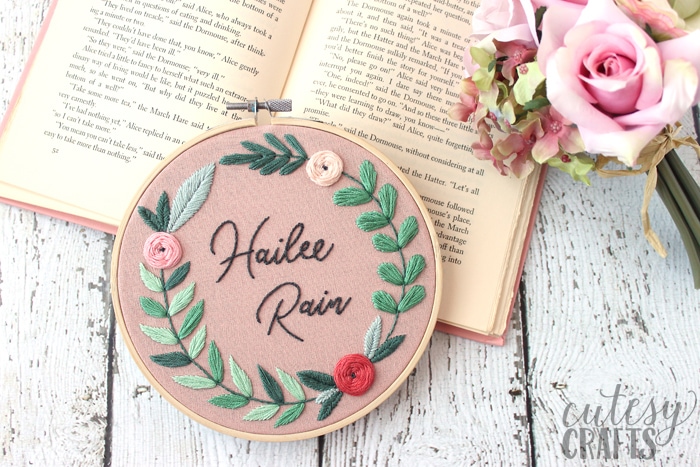 "Without Rain" Free Hand Embroidery Design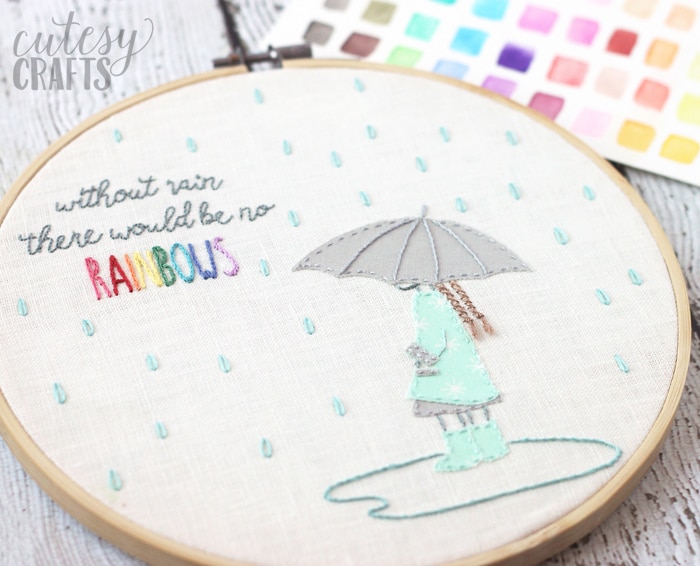 Beginner Sewing Project – Tote Bag from a Bandana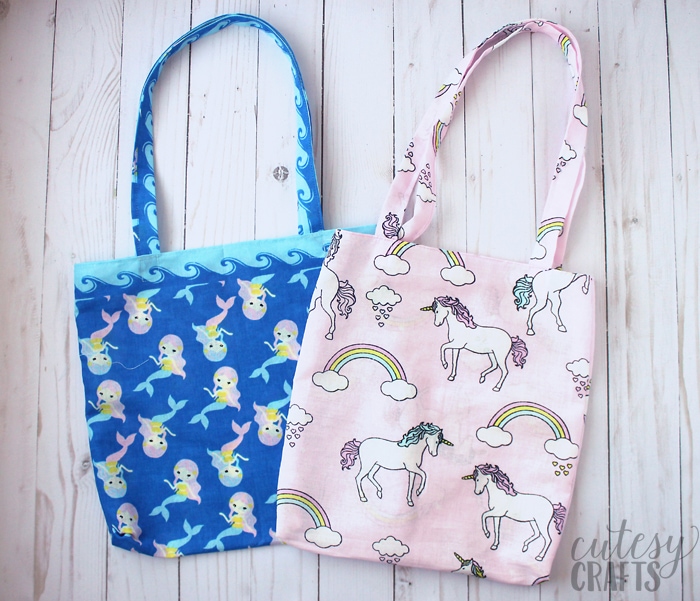 More DIY's that You May Like:
You Are Enough Free Hand Embroidery Pattern
Thankful – Thanksgiving Hand Embroidery Pattern – Free
Cross Stitched Burlap Bag Tutorial
40+ Free Zipper Pouch Sewing Patterns
"Sunnies" Sunglasses Case Sewing Tutorial