Summer is right around the corner, and with it comes a big change in the temperature. We live in a very humid climate, and I've been wondering what I want to wear this summer. It got me thinking about how versatile t-shirt dresses are, and I was curious what t-shirt dress sewing patterns are available online. I've done a bit of research and have 10 clever tee shirt dress patterns to share with you today!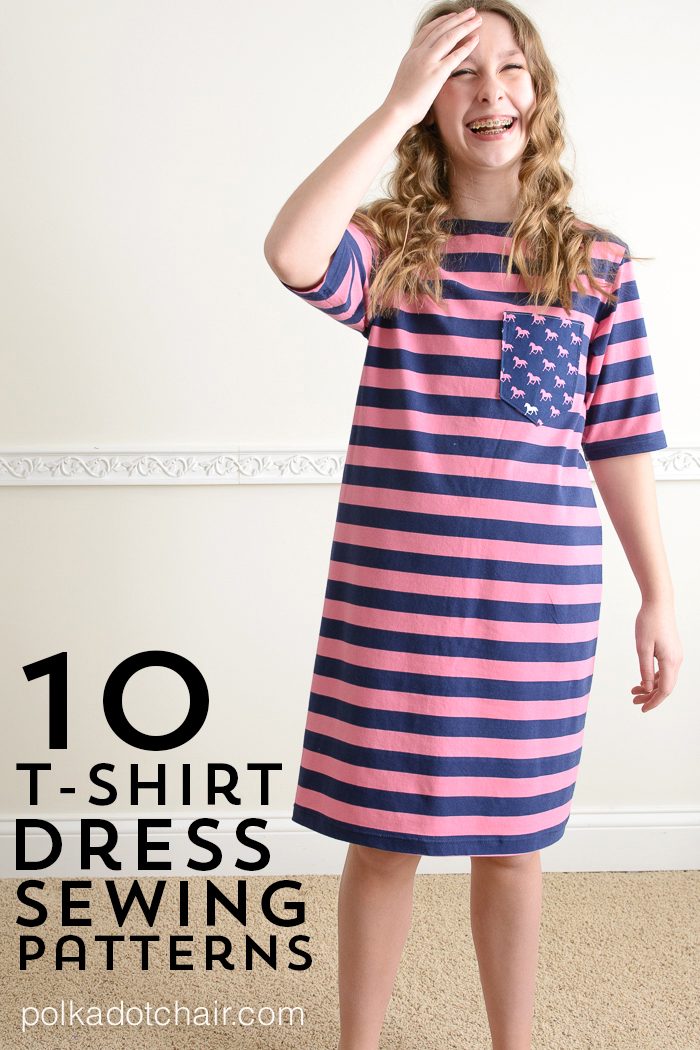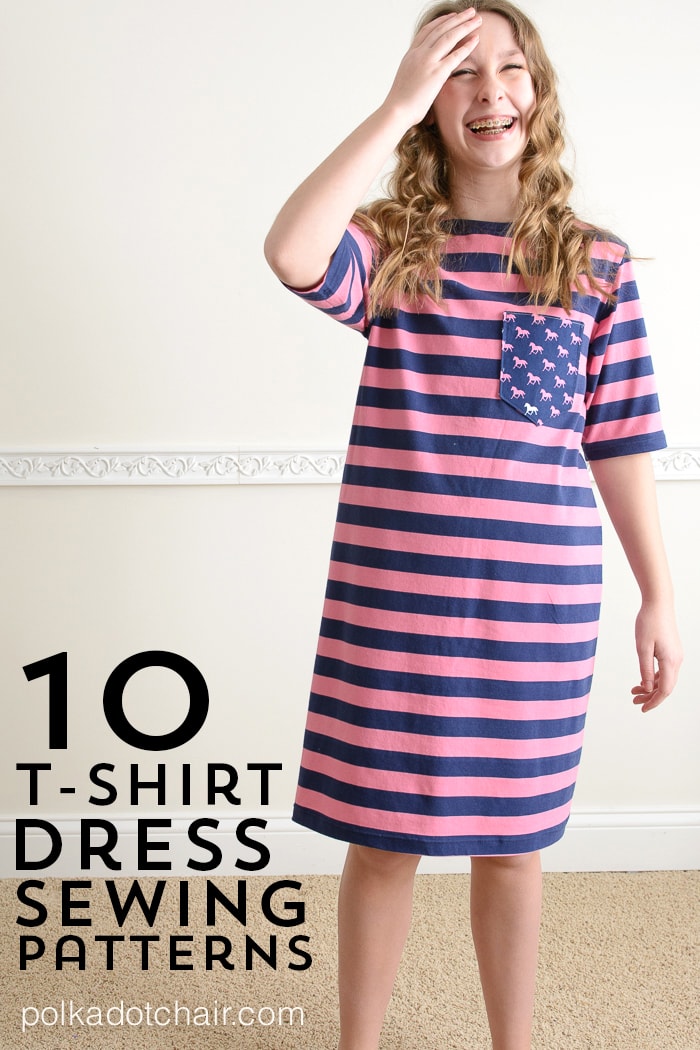 A few years ago, I wrote a tutorial for a simple t-shirt dress for the Riley Blake Blog. In my t-shirt dress tutorial, I instruct you to create your own sewing pattern from an existing t-shirt. I know that not everyone is comfortable with drafting their own sewing pattern, so I thought that I'd give you some suggestions if you'd like to buy a pattern to make a similar dress.
10 T-Shirt Dress Sewing Patterns for Women and Girls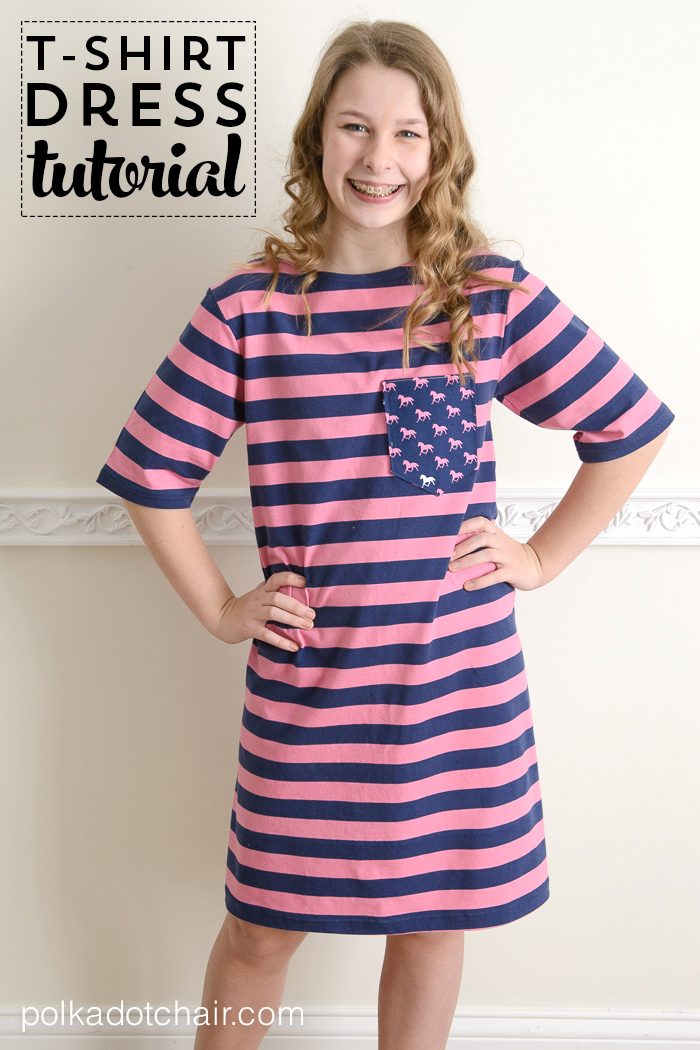 1. Simple T-Shirt Dress. This straightforward T-shirt dress tutorial is made by tracing an existing shirt.
Here are 9 other patterns with a similar (but not exact) style to the one in my tutorial for you to try.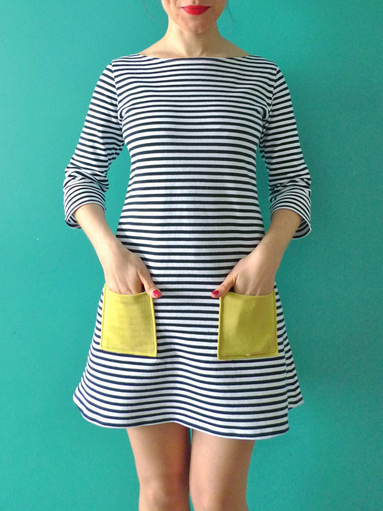 2. Coco by Tilly and the Buttons. I've made this dress several times and have been pleased with how it has turned out each time. I think it's a great pattern for teens or tweens.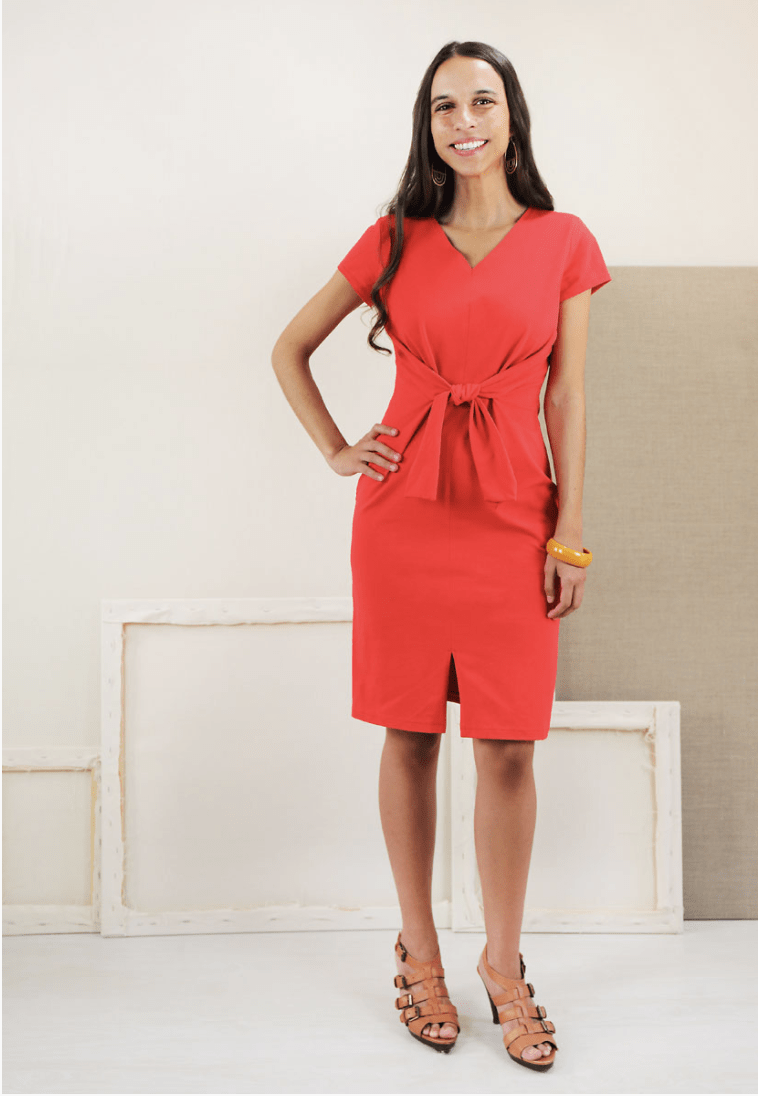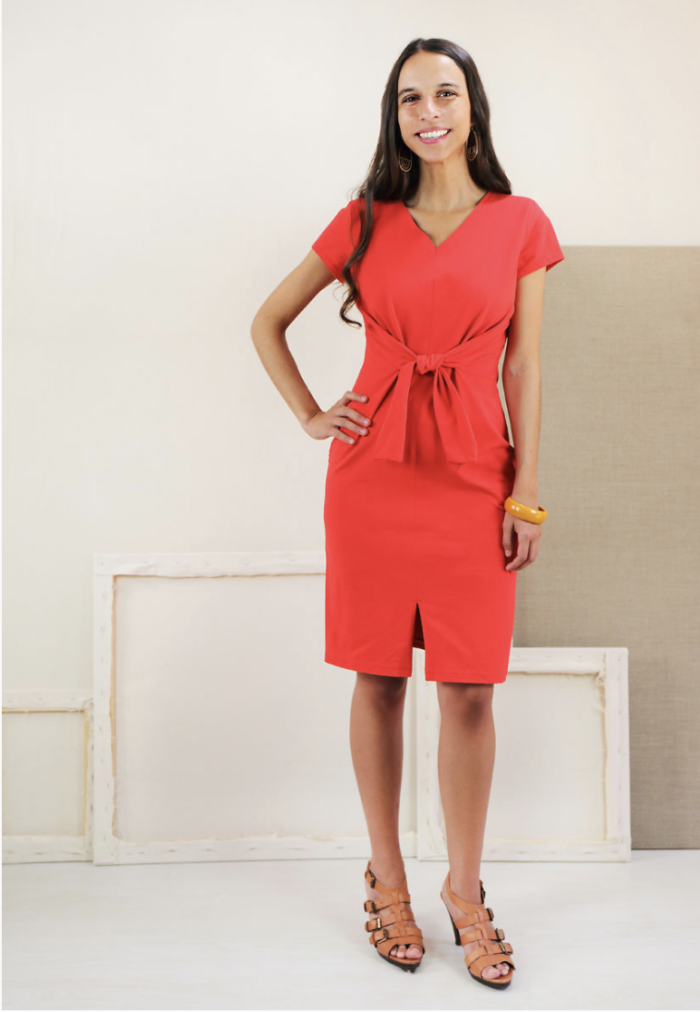 3. Belgravia Knit Dress by Liesel + Co. This versatile pattern can be sewn from a Ponte knit (a heavyweight knit) to dress it up a bit!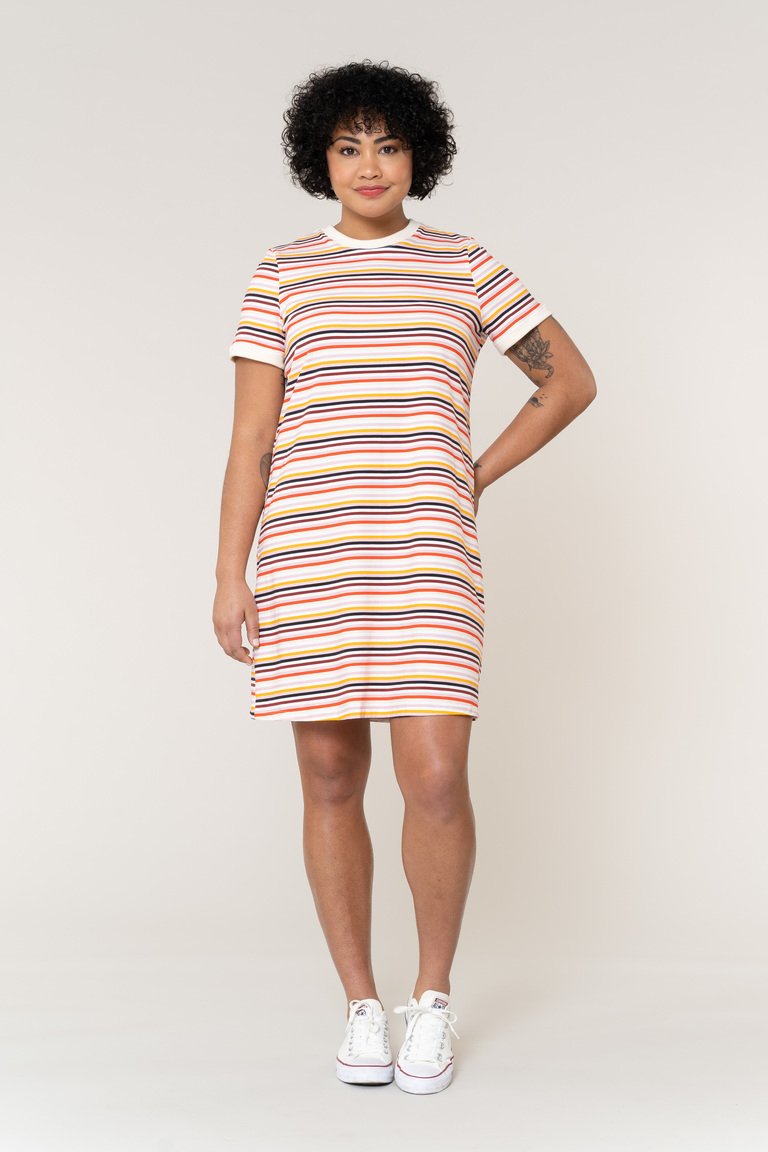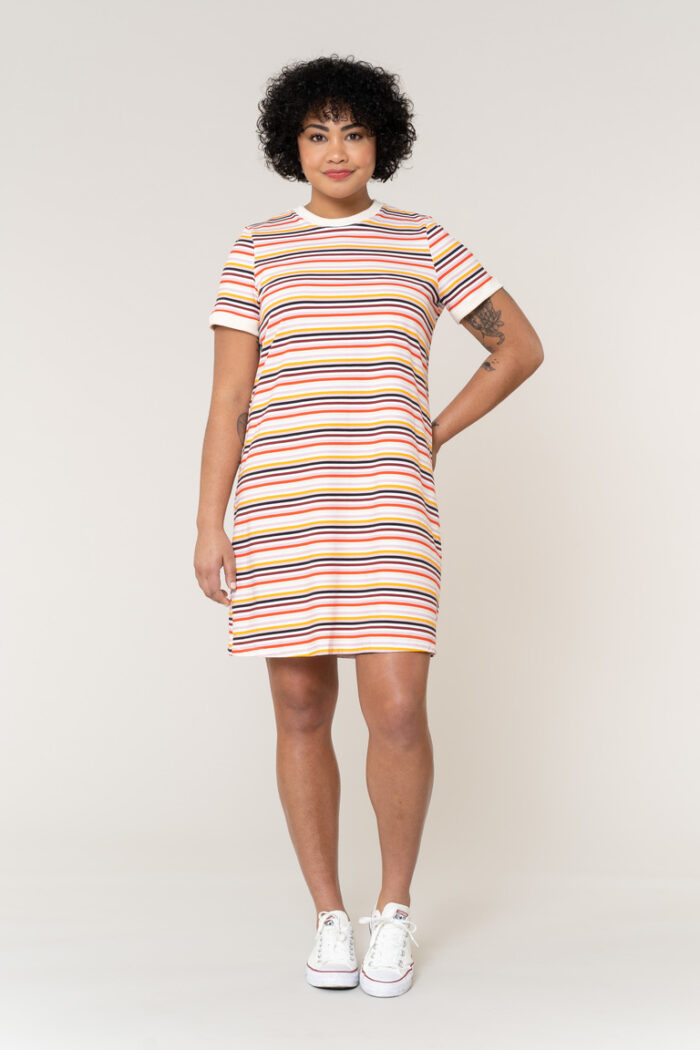 4. Lito from Seamwork Patterns. The quintessential t-shirt dress pattern. I love the bound collar and striped knit they used in this example.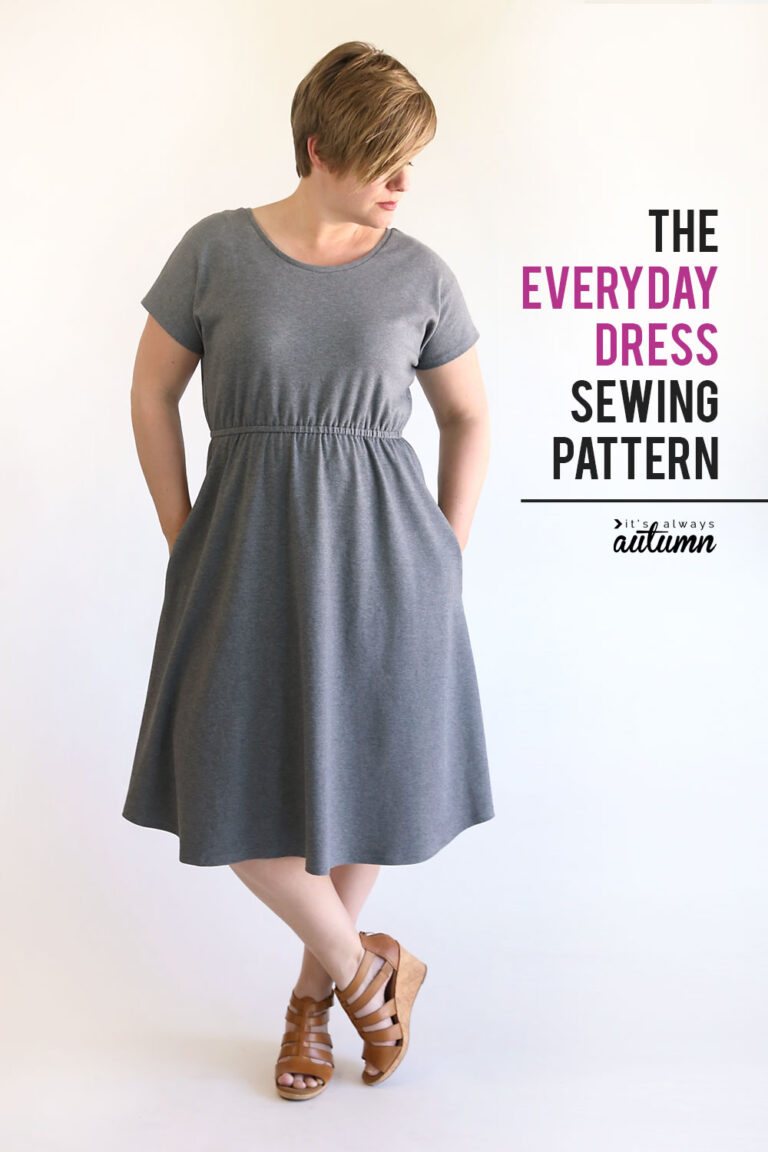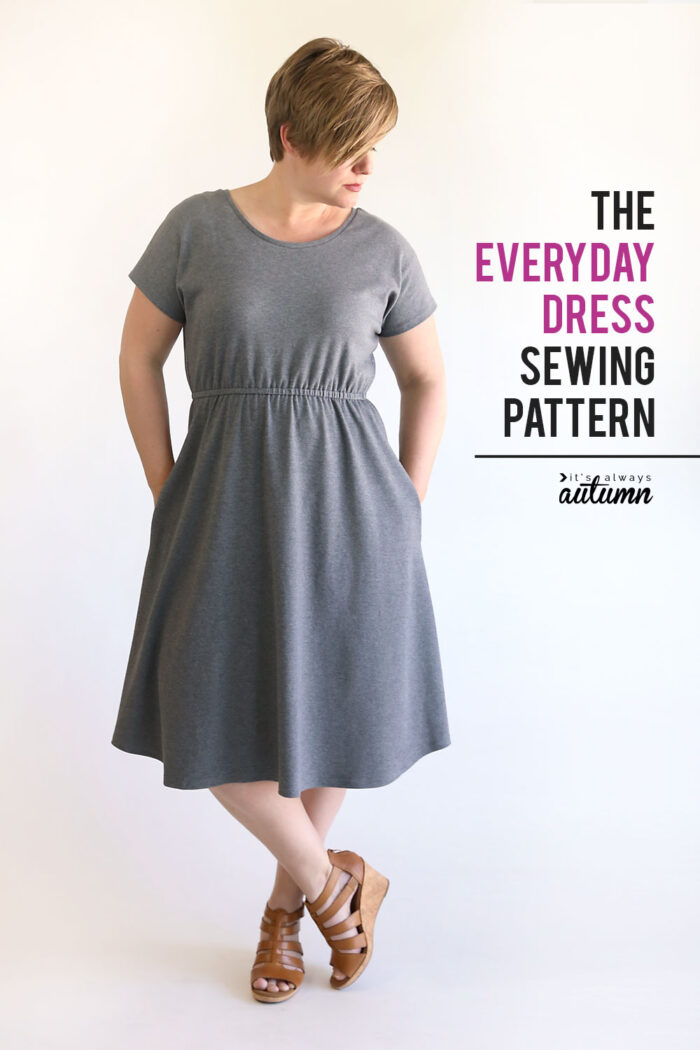 5. Everyday Dress by It's Always Autumn– This looks like the perfect "go to" summer t-shirt dress! Autumn walks you though the construction steps and gives a few suggestions for different ways to customize the dress as well.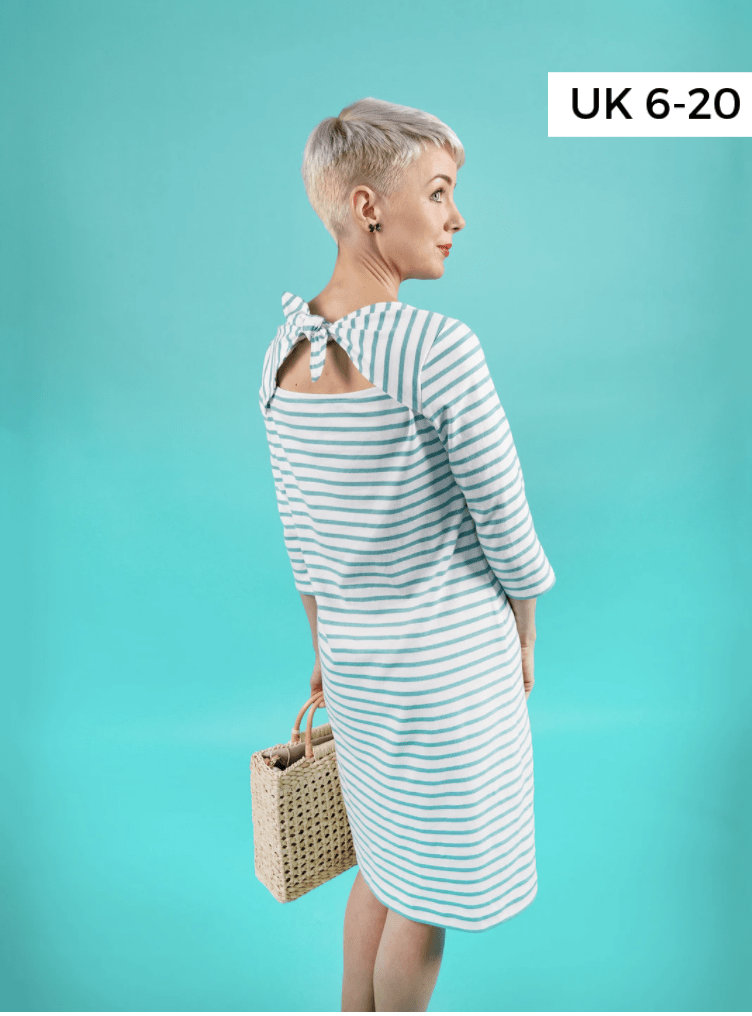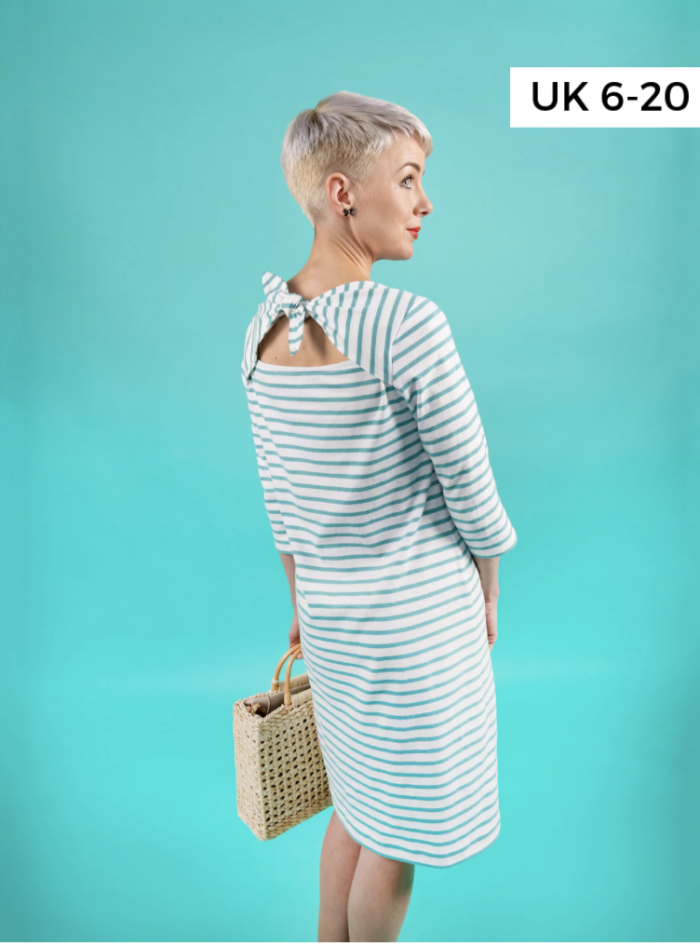 6. Romy Top- Tilly & The Buttons. This dress is on my to-make list! I adore the tie in the back, and it elevates this simple silhouette to something extraordinary.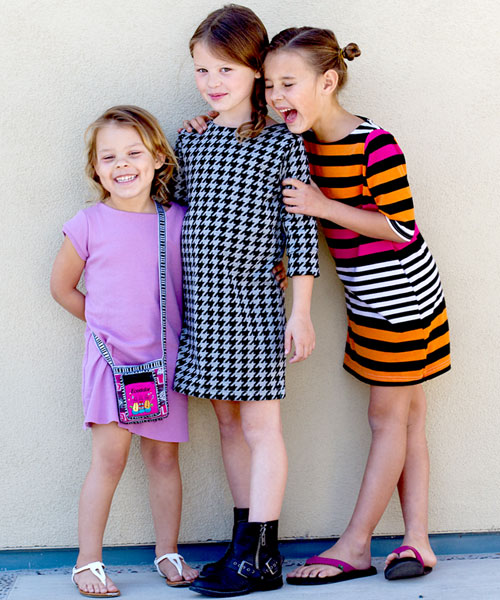 7. Anywhere Dress by Go ToPatterns. Such a cute short sleeve dress for girls! These would be amazing to wear all summer.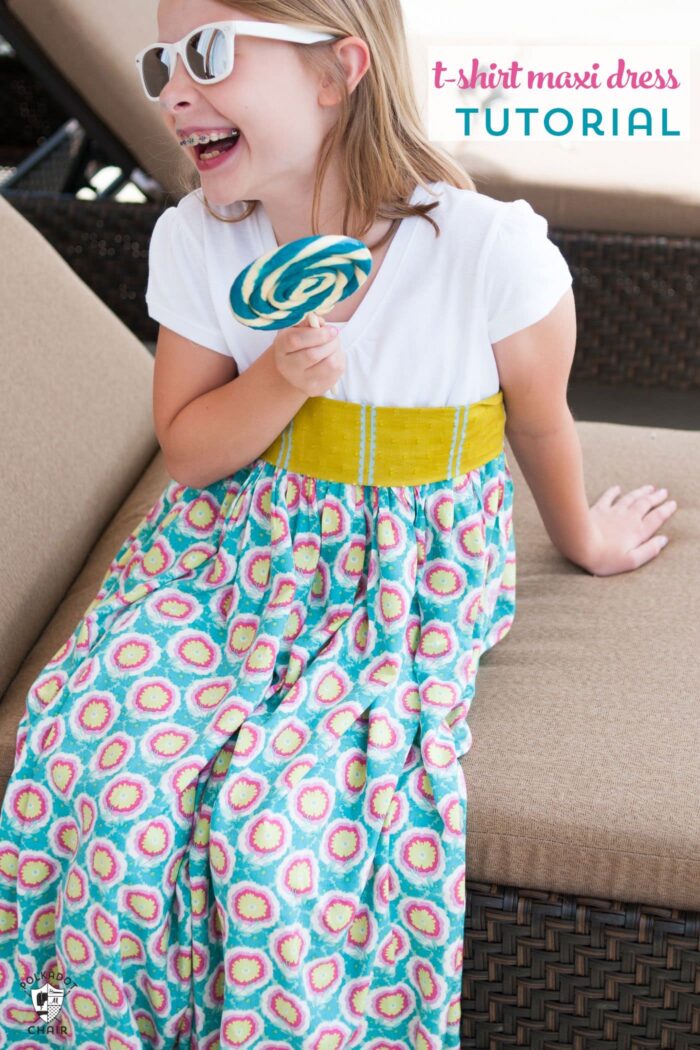 8. We have 3 fun summer dress patterns on our site. First up is the Summer Maxi Dress Made from a T-Shirt. This dress is SO EASY to make. All you need is a t-shirt and a couple of yards of fabric.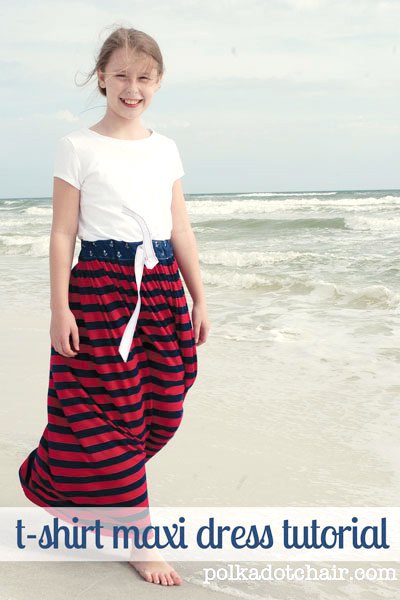 I also have a version that is created using knit fabrics that feature a drawstring waistband.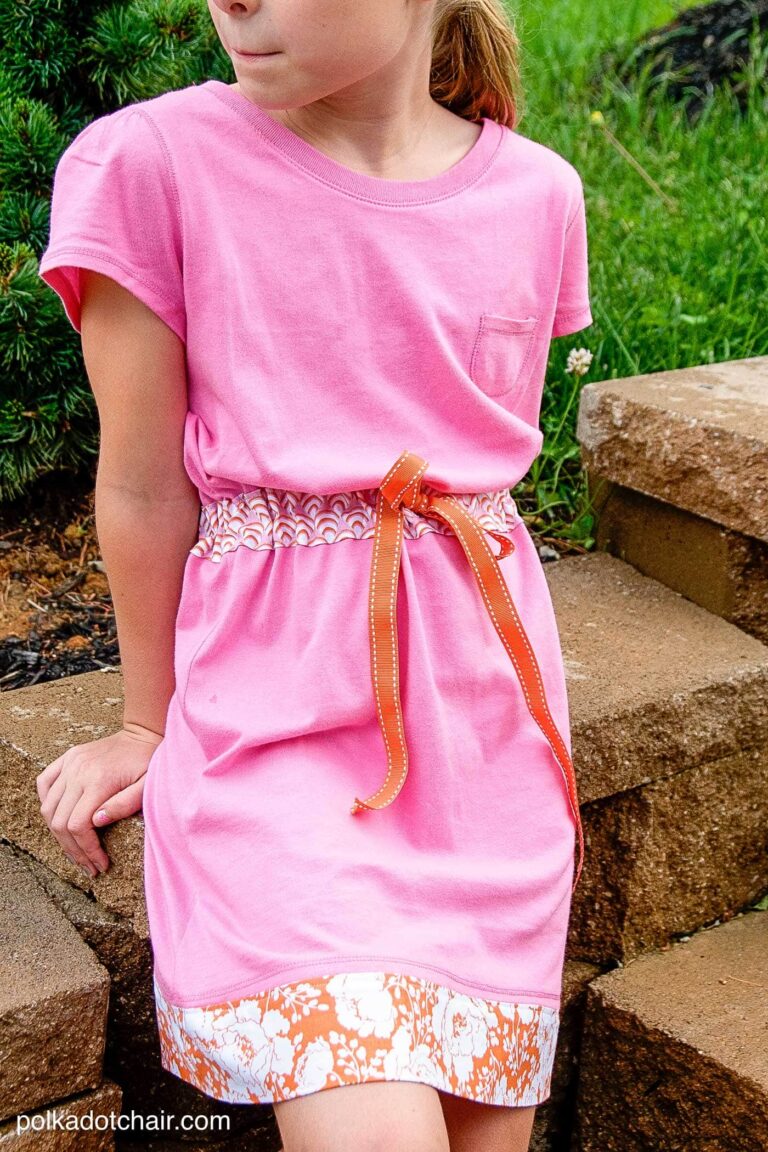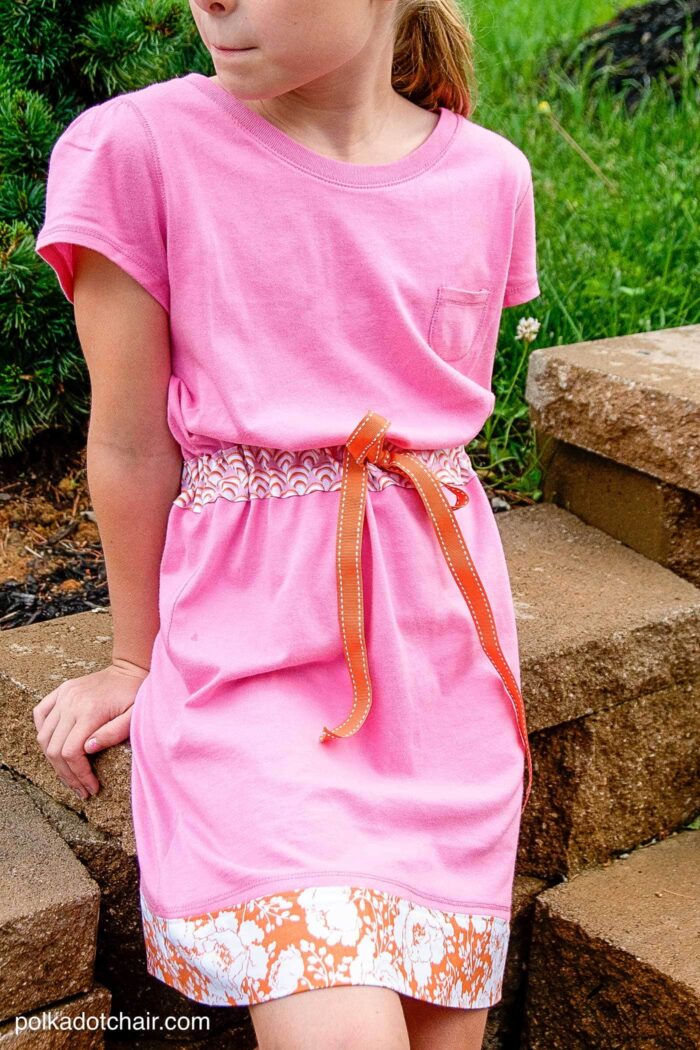 This version is made using two t-shirts!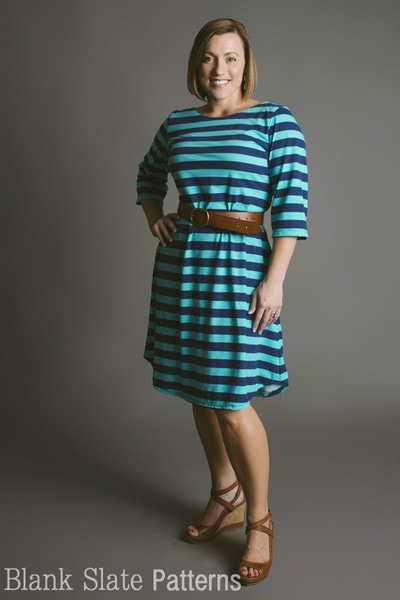 9. Shoreline Boatneck by Blank Slate Patterns. This dress is loosely fitted so you can wear it casually, or dress it up a bit with the addition of a belt.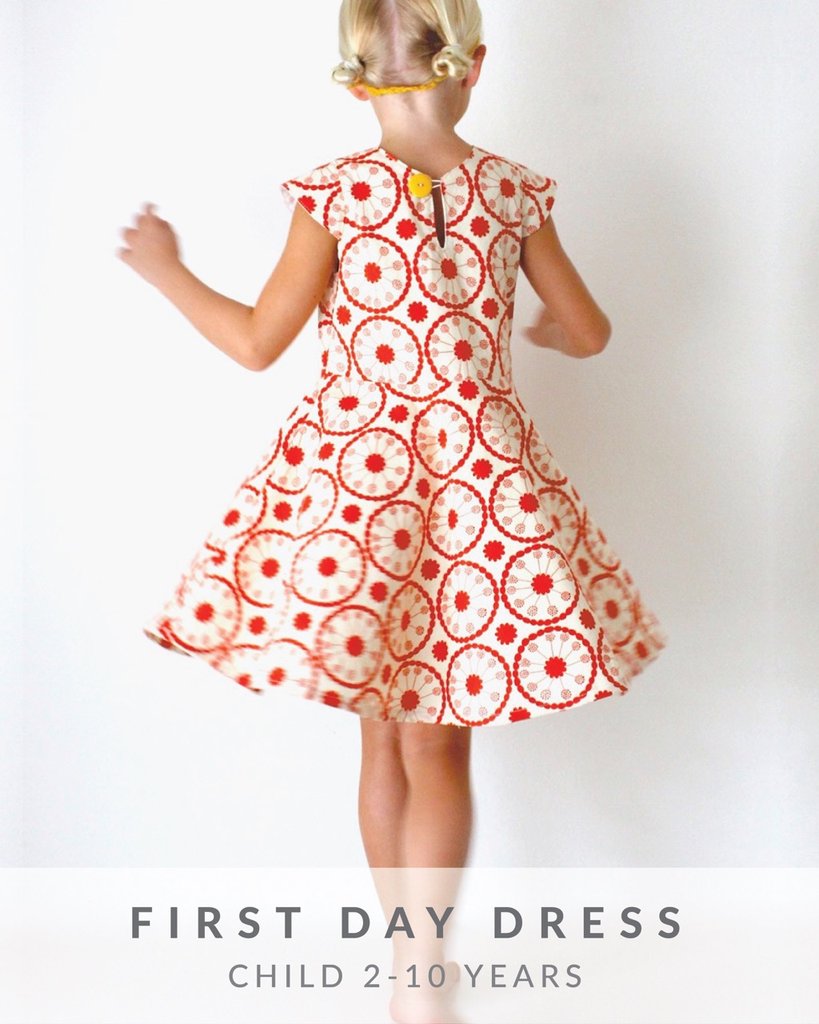 10. The Everyday Dress by MADE. This dress is shown stitched up in woven fabrics, you can, however, also make the dress using knit fabrics. Dana has several examples of it sewn in knits on her blog.
If you're not really sure about sewing with knits be sure to check our guide to the types of knit fabrics and tips for sewing with knits!
You May Also Like
DIY Girls Maxi Dress Made from a T-Shirt
7 of My Favorite Sewing Tips & Tricks
How to Make a Dress from Two T-Shirts
This post has been updated from a previous version.