Welcome to week 8 of the Riley Blake Quilt Block Challenge! Three weeks of each month, I'll be sharing a free 10″ quilt block pattern. At the end of the challenge, you'll have enough blocks to make an entire quilt. This week I'm excited to be sharing a free butterfly quilt block pattern with you.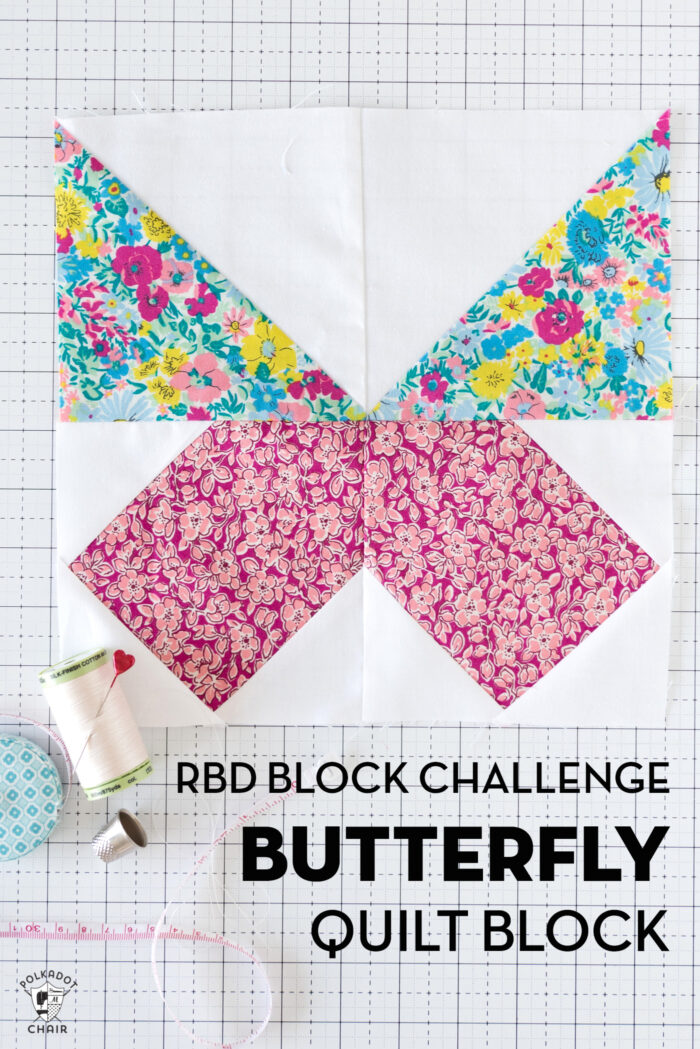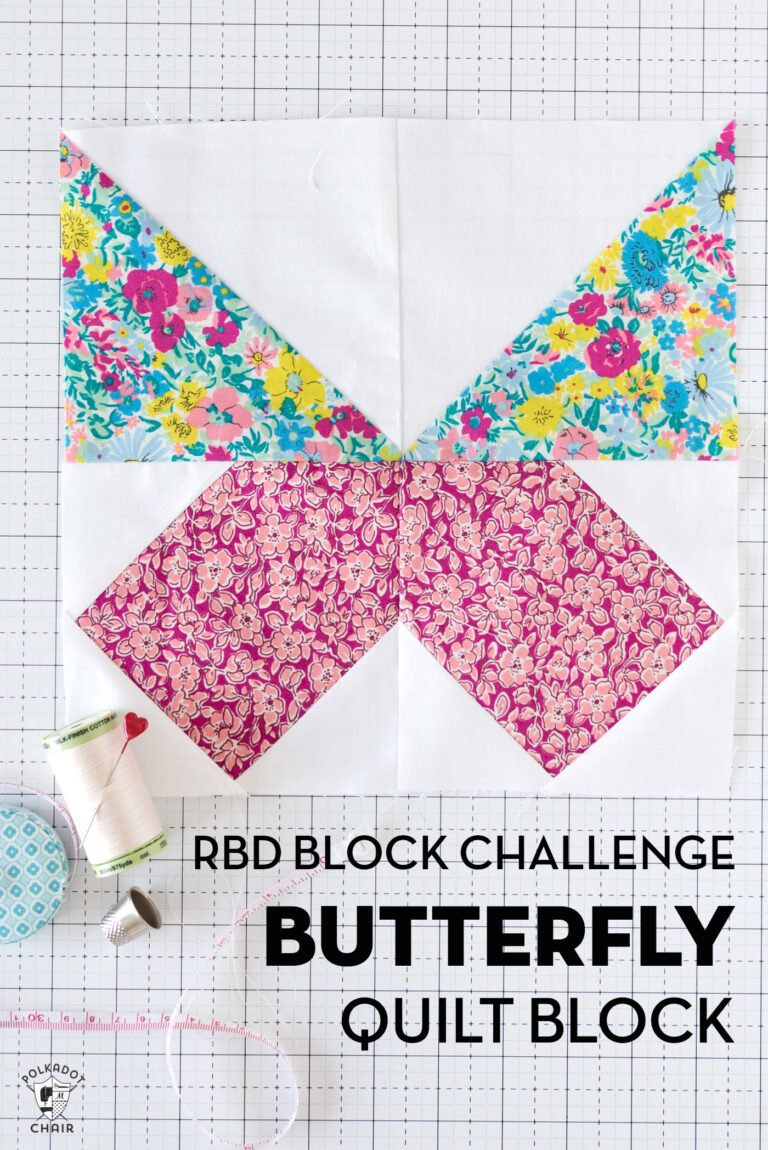 Table of Contents
About the Butterfly Quilt Block
This week's block is the Butterfly Block designed by Elea Lutz. I love this block pattern; it's so simple yet so stunning at the same time.
This block is straightforward to construct and would be a great block for a beginner but looking to try something a bit more detailed than just a simple patchwork quilt.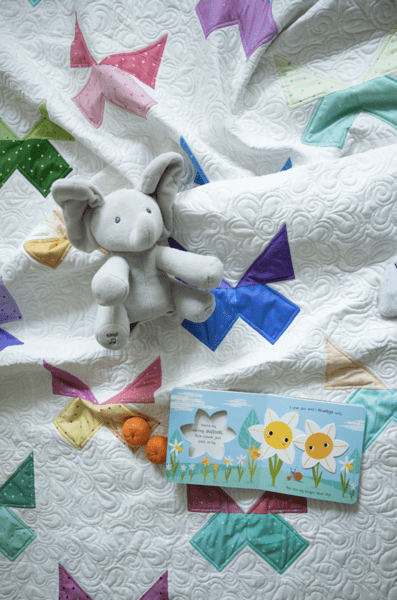 Gerri from Planted Seed Designs actually turned the block into an entire quilt!
If you want to do something similar, create a grid with "blank" 10″ blocks and the finished butterfly blocks. There are a million different ways to arrange the two.
My block is constructed using two prints from the Liberty Flower Show line. I chose a slightly larger scale floral for this block since the larger pieces can handle the scale.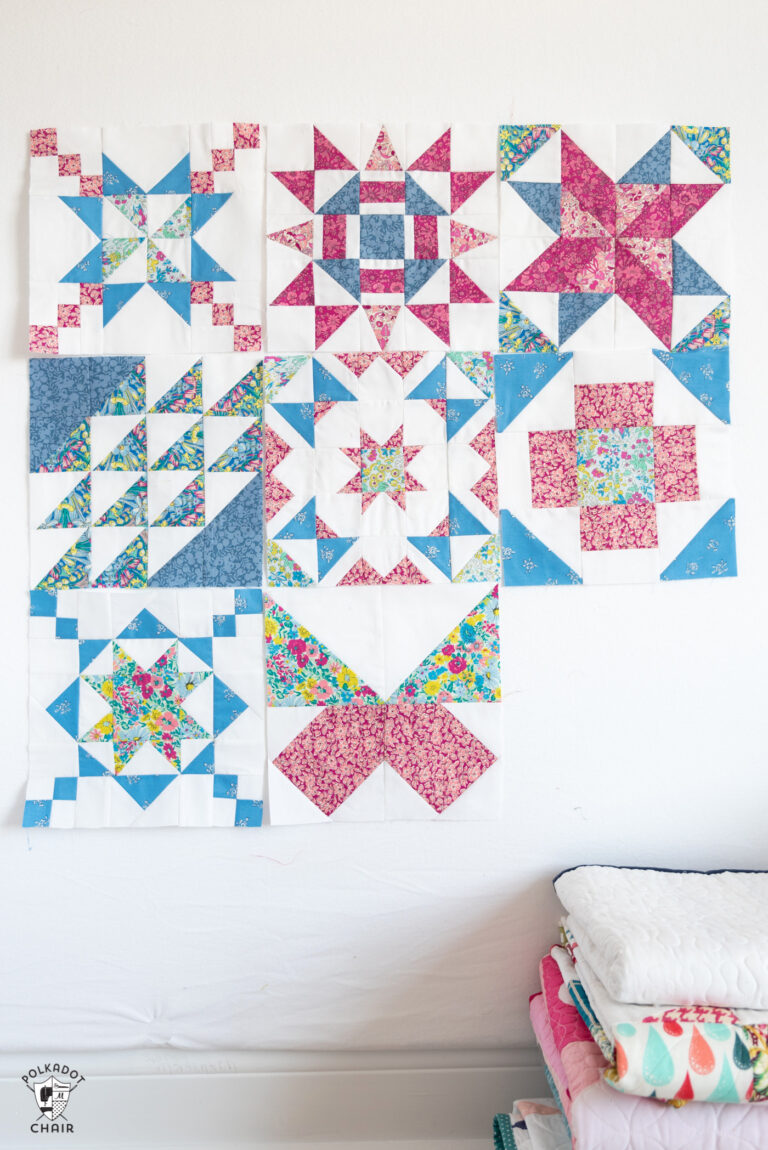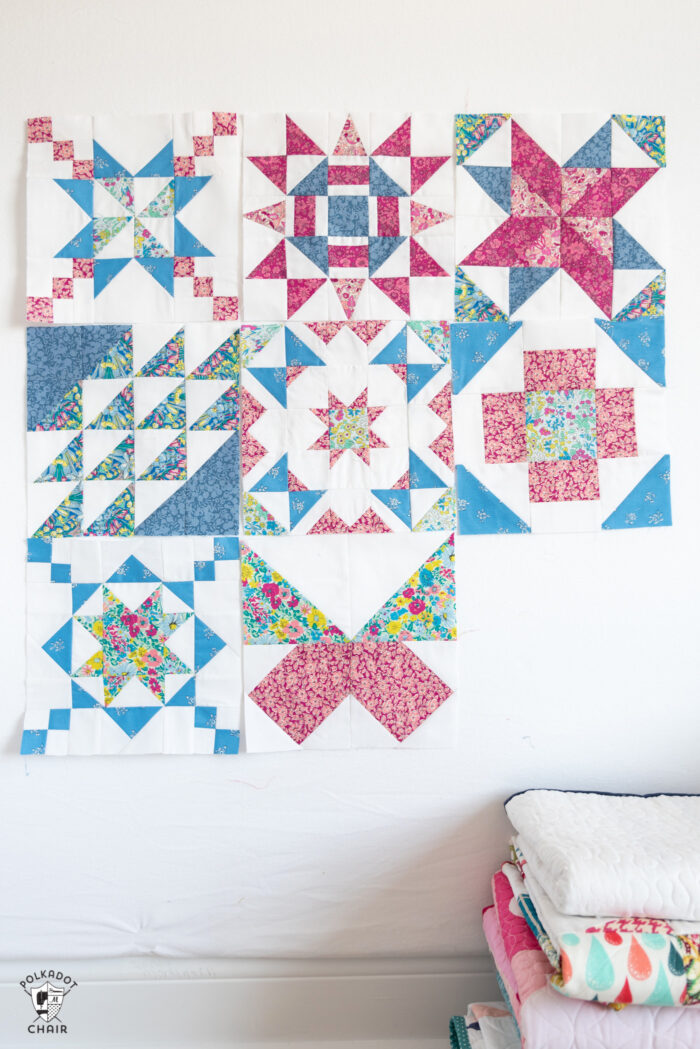 I took a few minutes to put all of my blocks up on my design wall this week. I haven't looked at all of them "at once" yet. Thankfully, I'm thrilled with how they are working together. My oldest daughter has already claimed this quilt when it's finished. I might have a hard time parting with it!
Block Fabric Choice Suggestions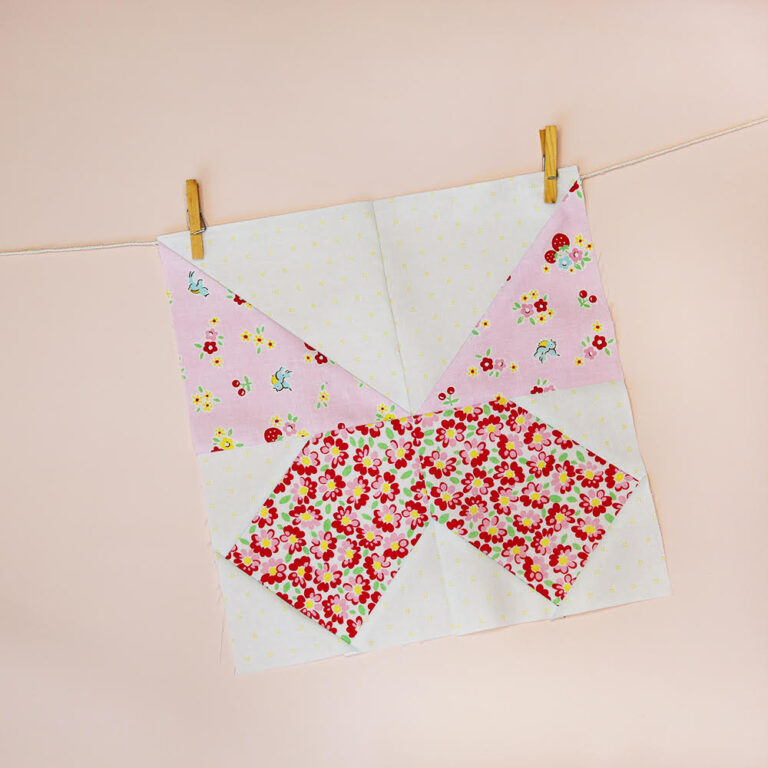 Butterfly Quilt Block Pattern by Elea Lutz. Elea designs beautiful vintage inspied fabrics. I've got quite a stash of her collections in my sewing room.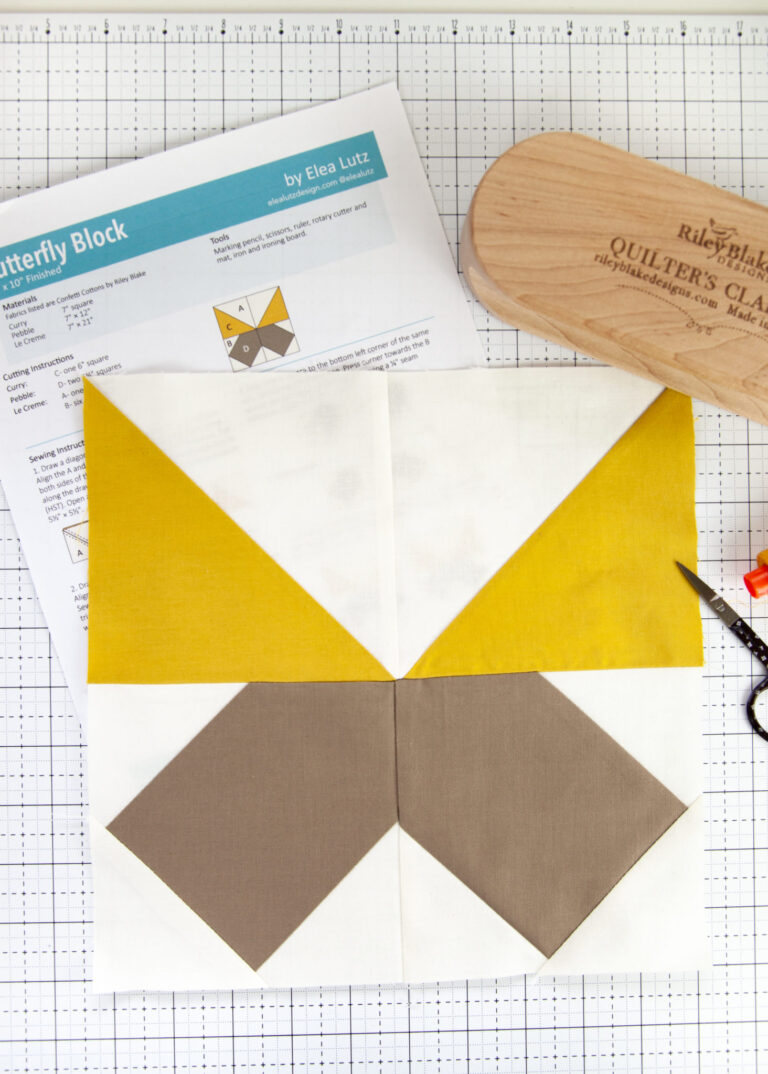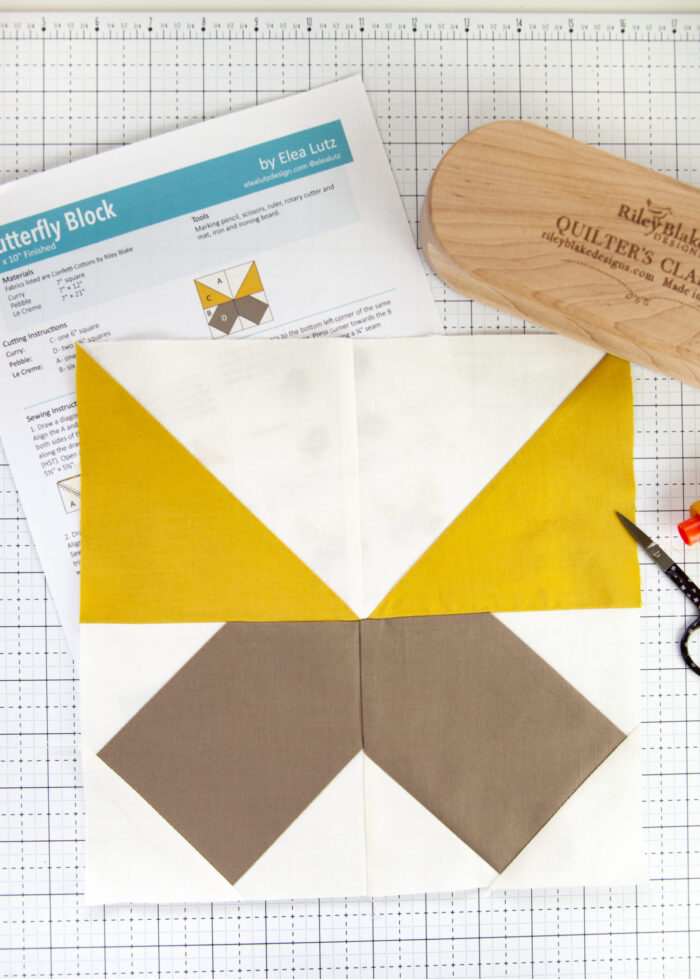 Butterfly Quilt Block sewn from solid fabrics on Riley Blake Blog
How to Get the Butterfly Block Pattern
Fill out the form below and we will email you all of the blocks in the challenge.
Block Schedule
If you missed any of the blocks so far, just use the links below to take you to the patterns!