Stitch up a breezy skirt to add to your summer wardrobe. Skirts are easy to construct and can be customized in so many ways. They are a stylish and fun way to stay cool this summer! Sew one for yourself with one of these women's skirt sewing patterns.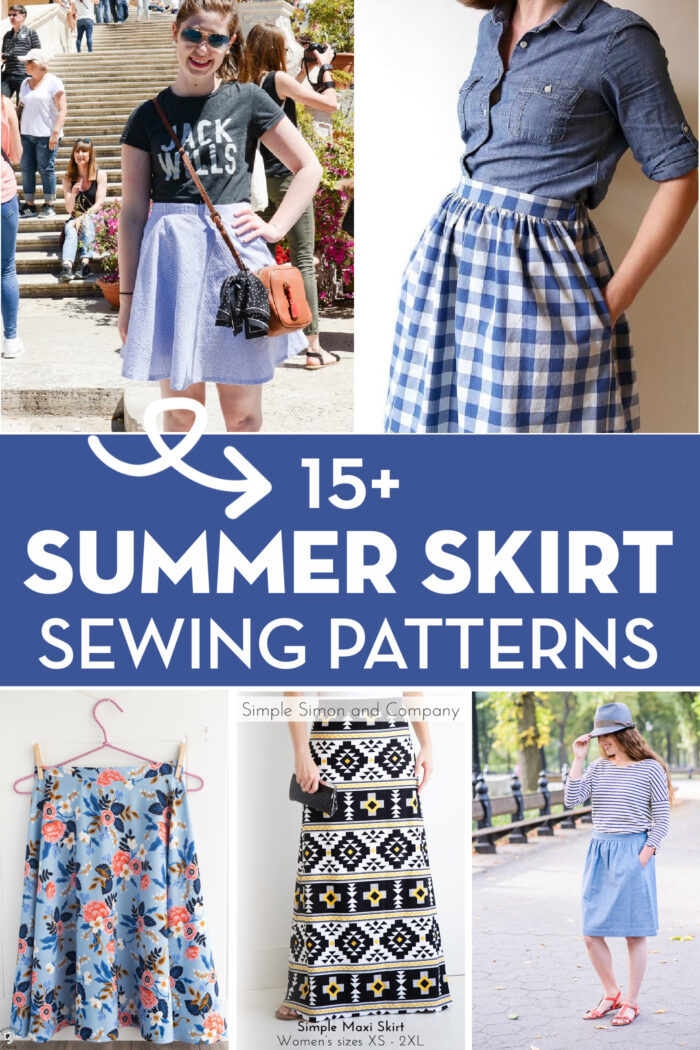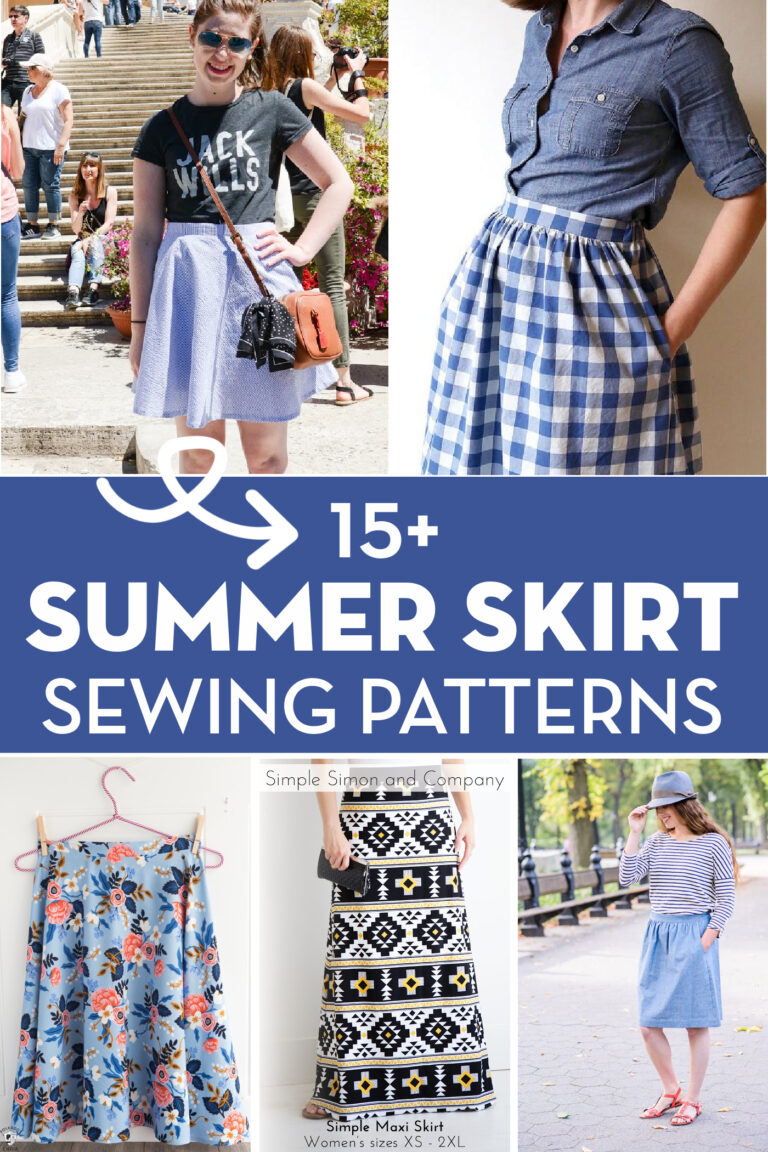 Recently my daughter and I were going through our closets to see what things we had to wear this summer. We live in a hot and humid climate, and it can be hard to find things to wear that keep us cool and are still stylish. I'm not a huge fan of shorts and have always felt that skirts were a great alternative to shorts for the summer months.
I've gone through my fabric stash and have a big "to-do" list right now. I've sewn several women's skirts in the past and am sharing some of my favorite patterns below. The circle skirts I created several years ago remain one of my favorite tutorials. I've also included on the list many skirt patterns that I've wanted to try for a while! A few of them are even skirts with pockets (yay for pockets!) If you make one of them, please let me know how it went in the comments section.
Many patterns on the list are free skirt patterns & skirt tutorials; a few of them are pdf sewing patterns that have a fee. The skirt patterns that are for sale are all well written and fairly priced.
Table of Contents
What Fabric is Best to Use for Summer Skirts?
Most of these patterns have specific fabric recommendations. Certain patterns work with stretch fabrics, and others work with woven fabrics.
As a general rule, if you'd like to make a skirt for summer that is lightweight and easy to care for, I recommend the following fabrics.
Lightweight Woven Fabrics including 100% Cotton and Linen blend fabrics.
Cotton Lawn Fabrics (these are very lightweiht, and may be a bit sheer, so you will need to add a lining).
Knit Fabrics. These are wonderful to use for skirts, since they travel well and are easy to care for. Double check that your pattern can be made from stretch fabrics before purchasing.
Rayon.
Do I need to add a Zipper?
Some of these skirt patterns do feature a zipper closure. A few feature an elastic pull-on waist. I would not recommend eliminating a pattern because of a zipper. Zippers are not hard to insert into skirts, and most patterns contain clear, easy-to-follow directions. I have found that skirt patterns with zipper closures fit better and are more flattering than elastic waist skirts.
How Do I Finish the Seams?
The method you use to finish the seams of your skirt will depend a lot on your equipment and the type of fabric you are sewing with.
If you are sewing with a woven fabric, you will need to finish your seams since they will fray with wear and washing.
The simplest way to finish a skirt seam is with an overlocker or serger. If you don't have a serger, you can use a zig-zag stitch on your sewing machine or use one of our recommended methods.
If you are sewing with a knit fabric, you will not need to finish your seams since the fabric will not fray.
Free & Paid Women's Skirt Patterns
You May Also Like: