One of my absolute favorite things to make are handmade gifts!  This Christmas season I'm hoping to give you a plethora of creative gift ideas for the people who you love.  I'll be posting ideas for gifts that you can sew, bake, make or buy.  Some will be quick, and others will be well worth the extra time involved. Today I have for you a round-up of 15 gifts for Teen Girls (this post contains affiliate links)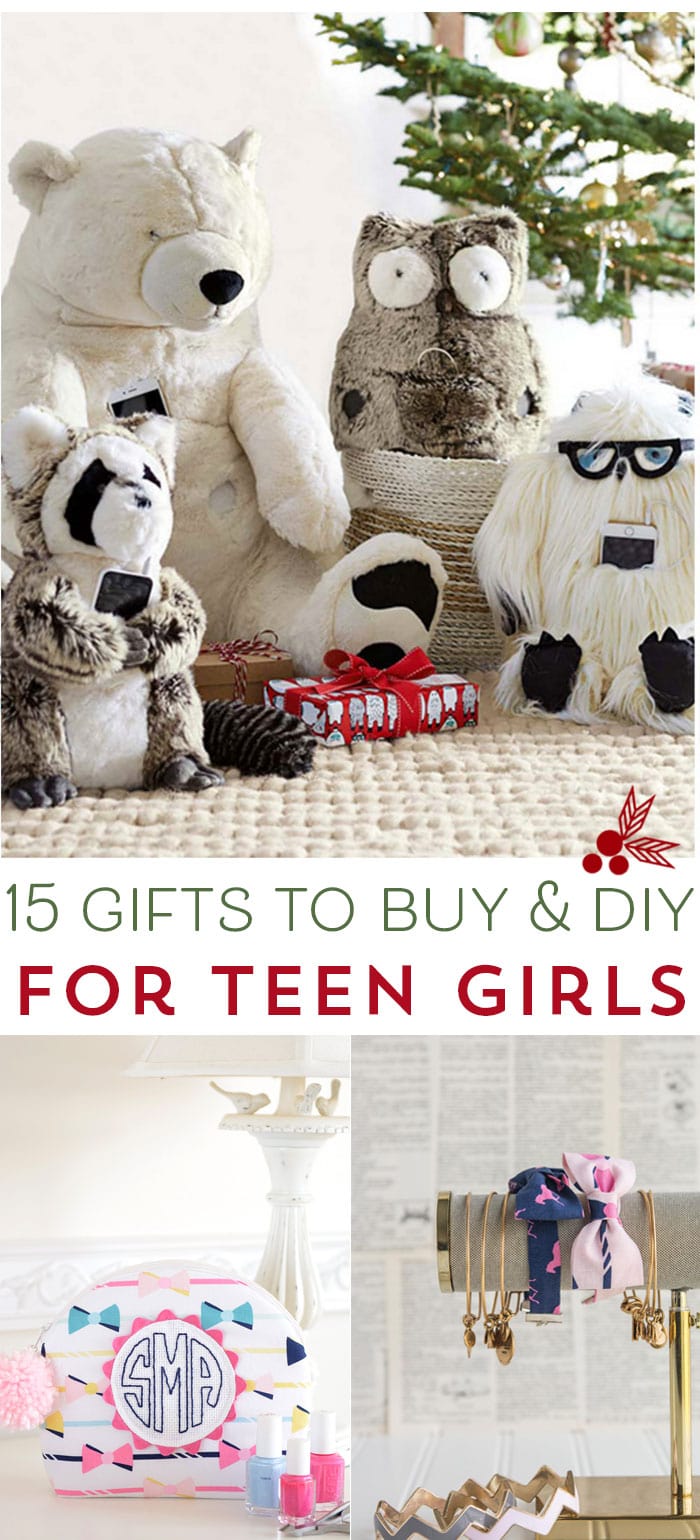 I think I've mentioned it before, I have 2 teenage girls… actually correction, one of them just turned 20, so technically she's not a "teen" anymore. Although she still is living on our dime while she's in college so for all intents and purposes she's still a teenager *wink*.
I've always been passionate about still creating handmade gifts for kids as they grow into their teenage years. Some of my kids favorite Christmas presents in past years have been quilts and blankets that I have made for them.  Don't JUST make a quilt for a baby, make one for the teen in your life too!
Here's a roundup of 15 gifts to DIY or buy for teen girls, if you like these ideas you may also love the projects in my book! (also makes a great gift for a teen or tween that loves to sew)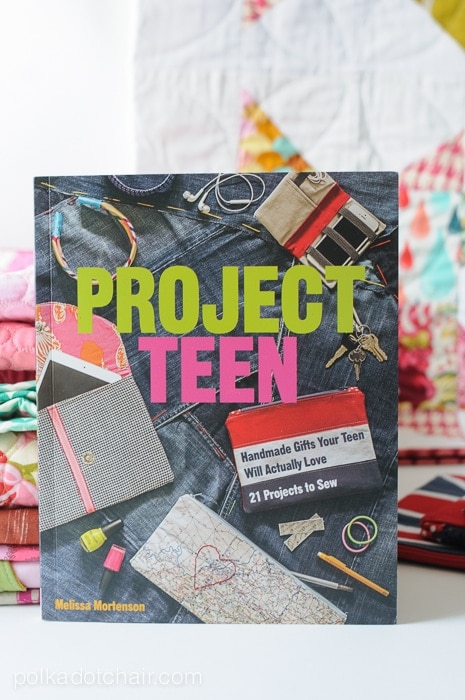 Now onto the list!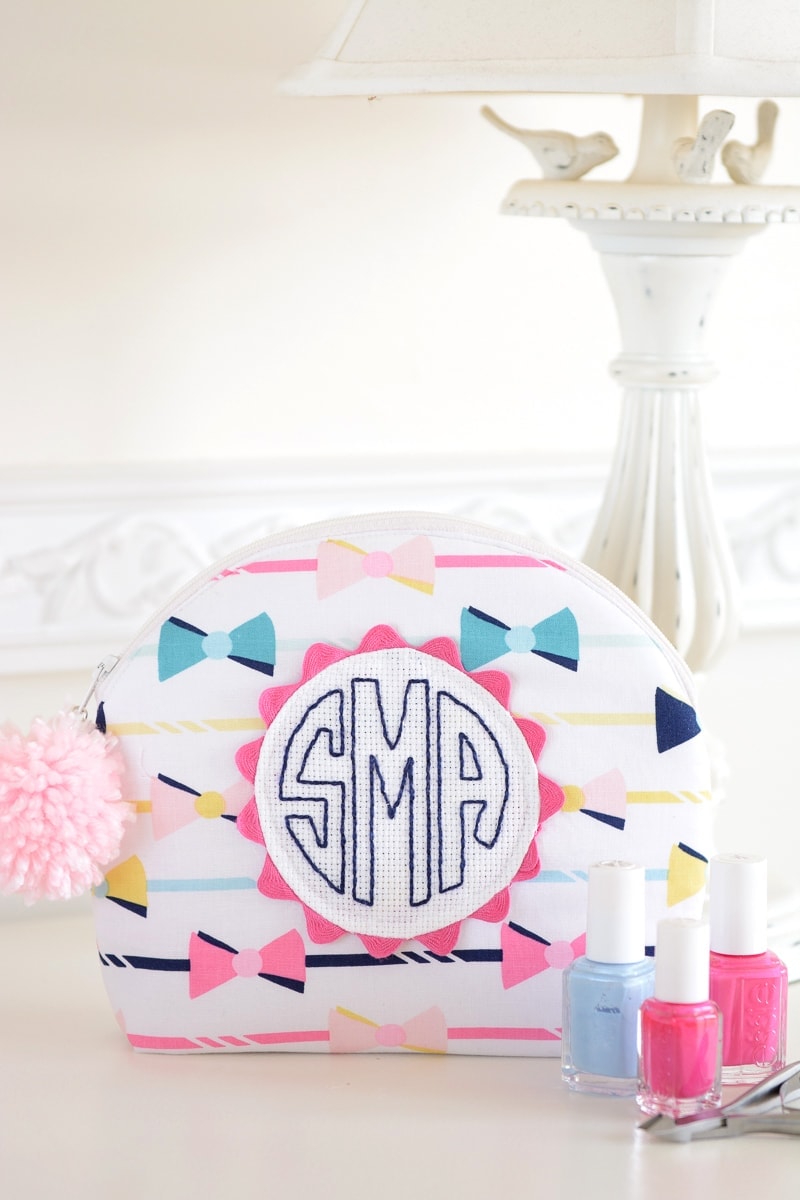 1. Monogram Curved Top Zip Pouch – Whether its makeup or jewelry I find that my girls are always in need of places to store their stuff.  This zippered pouch is easy to make and you can monogram it even if you don't have a sewing machine.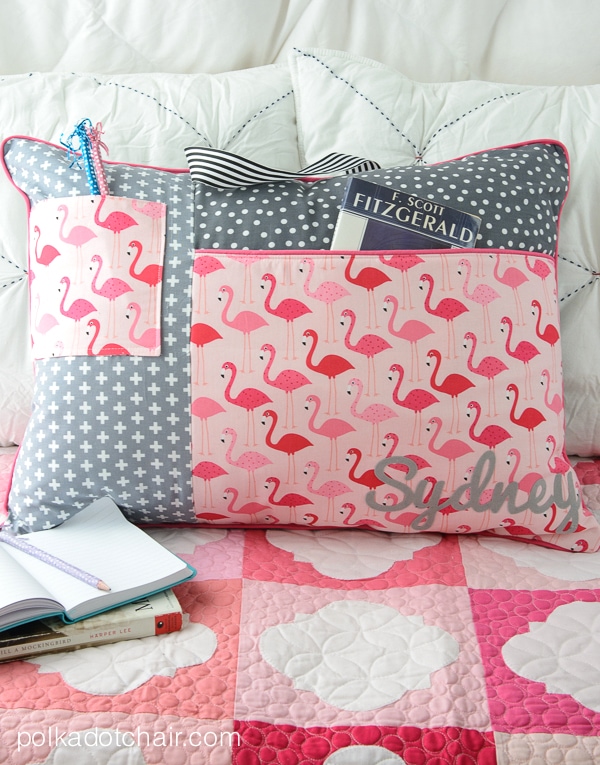 2. Pocket Study Pillow or Giant Pocket Pillow – I love making pillows for my kids. It's less of a time commitment than a quilt but you can still have a great time picking out fabrics!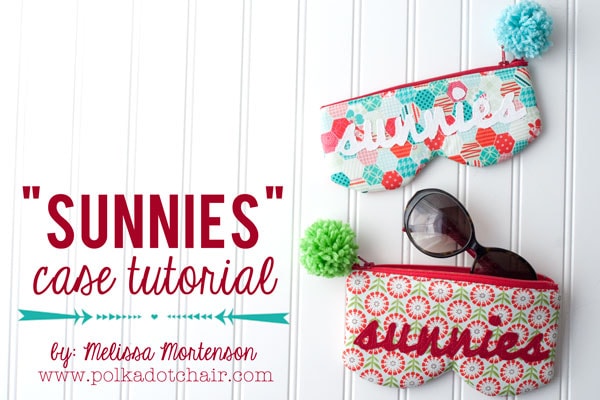 3. Sunnies Sunglasses Case – Your teen may or may not take the time to stash their sunglasses in a case, but hey it's worth a shot right?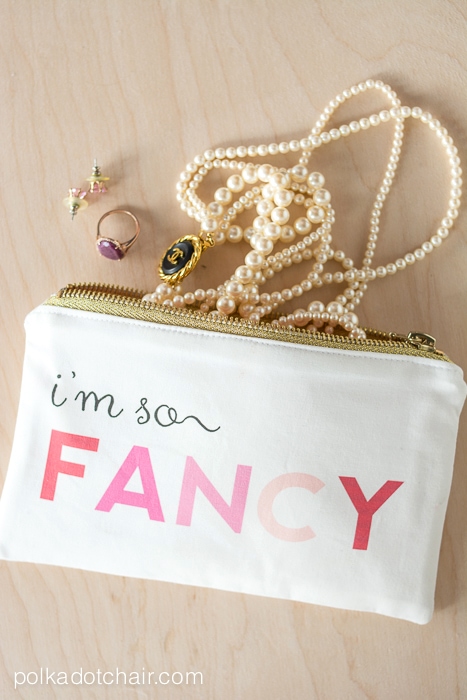 4. I'm So Fancy Zippered Pouch– Inspired by the lyrics of that song we all could not get out of our head at the beginning of the year, this project comes with a free printable. Just load specially made fabric into your ink jet printer and stitch away!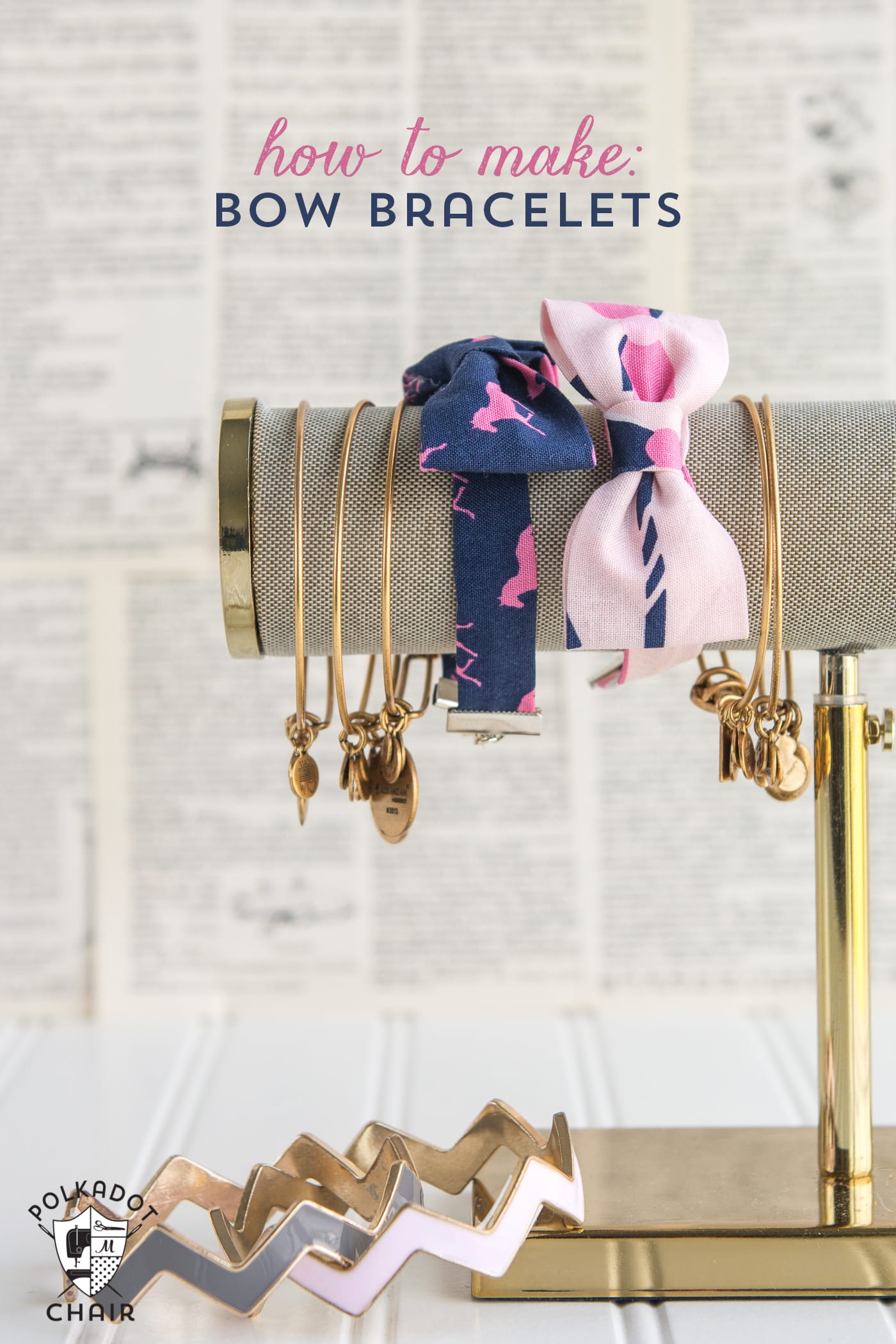 5. Bow Tie Bracelets or Hair Clips – We live in the Southern US and these bow tie bracelets are a big deal here, save some $$ and make them yourself.  They look great stacked up with other bangles.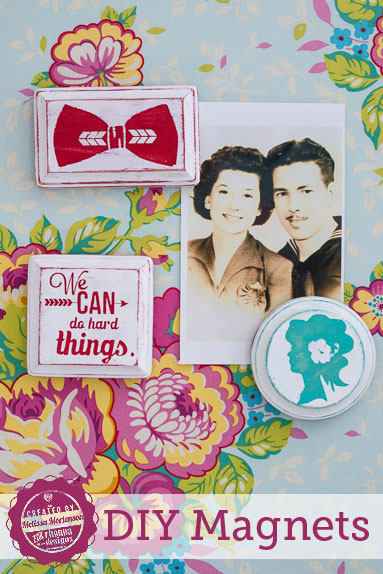 6. Inspirational Magnets – Everybody (teens and adults alike) can use some inspiration on a daily basis. These magnets are made using a stencil made from vinyl. You can customize as you like.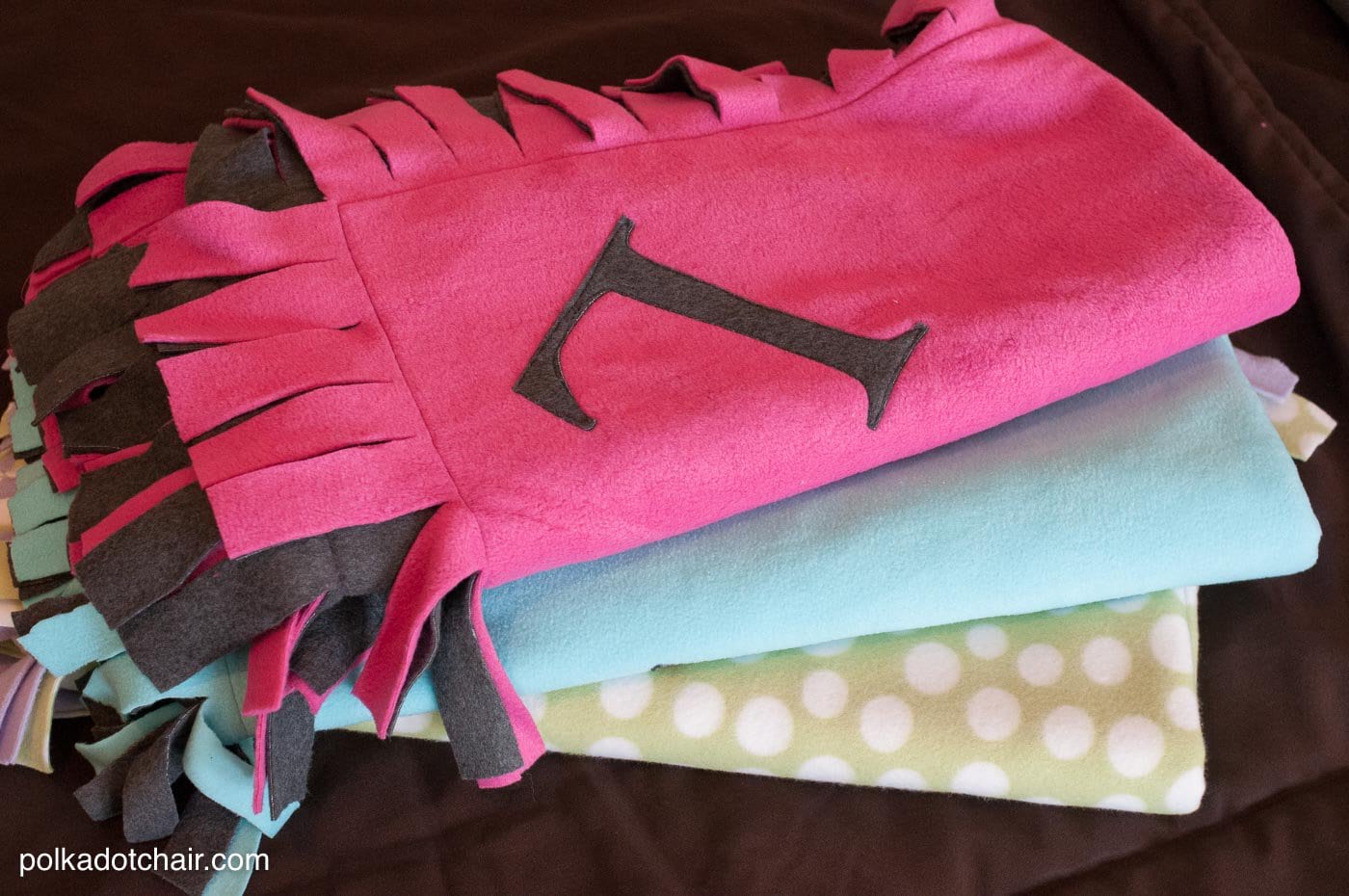 7. Monogrammed Fleece Blanket – I made these fleece blankets for my nieces a few years ago.  If you don't have time to make a quilt these easy peasy blankets are a great alternative.
TO BUY: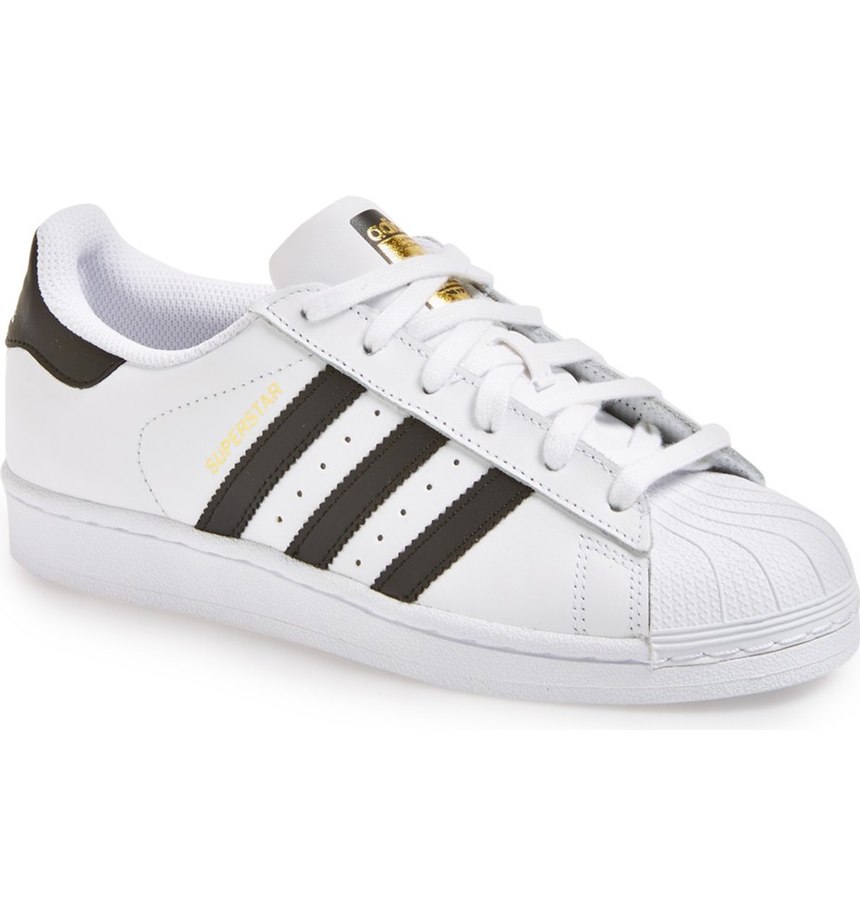 I keep seeing these Adidas Superstar shoes EVERYWHERE! My daughter has them on her list. Odds are someone you know would love them too. Trust me. They're going to be "the shoe" of 2017.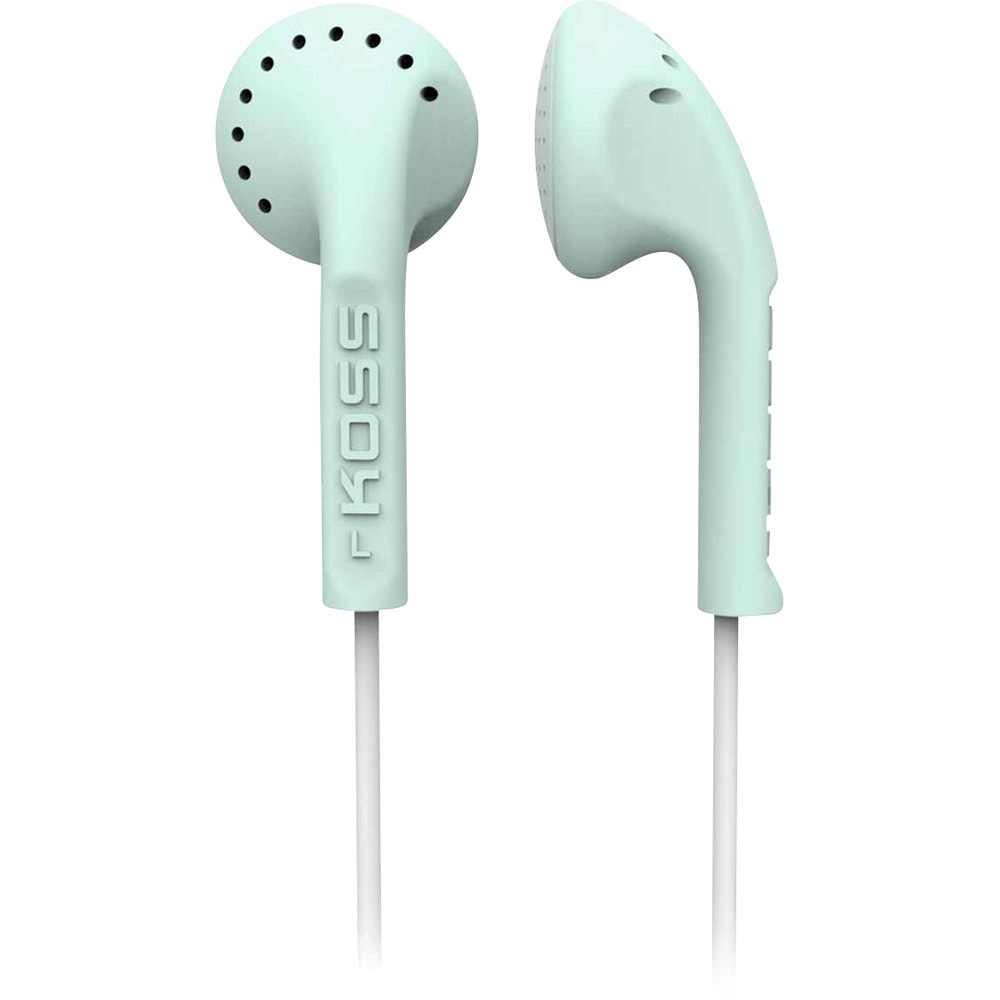 8. Ear Buds – My kids lose these all the time. This pair is affordable and they will love that minty blue color.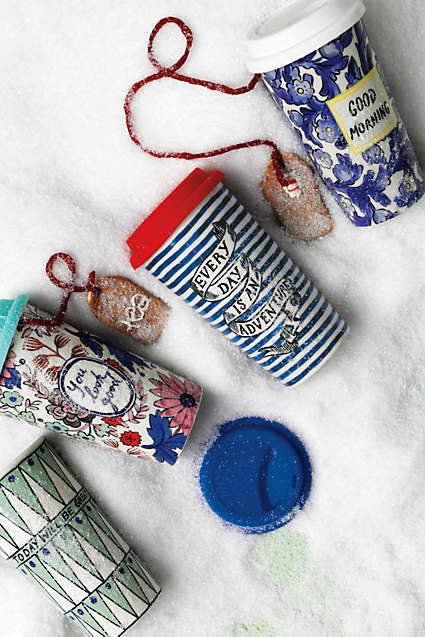 9. Travel Mug – My girls don't drink coffee but they love to take hot chocolate with them on the bus to school in the morning. These travel mugs are super stylish and will save you from buying a bunch of paper cups.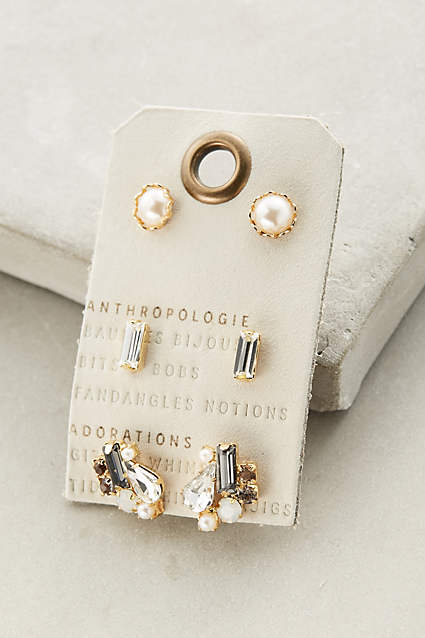 10. Earring Set – Most girls love a bit of bling… This set from Anthro features 3 different very "on trend" styles.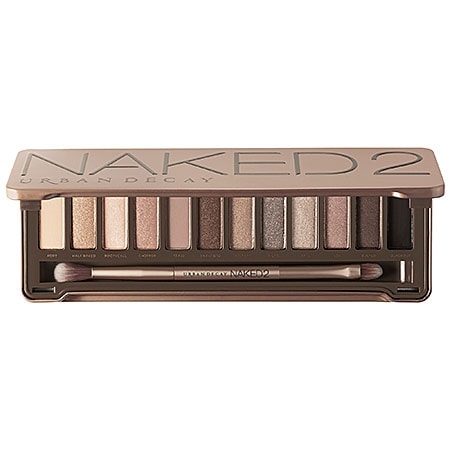 11. Naked Palette by Urban Decay – My daughter kept asking for this and I kept thinking "what are you talking about"… Apparently it's the BIG thing in make up these days. The mom in me loves the fact that the colors are not garish, and quite natural…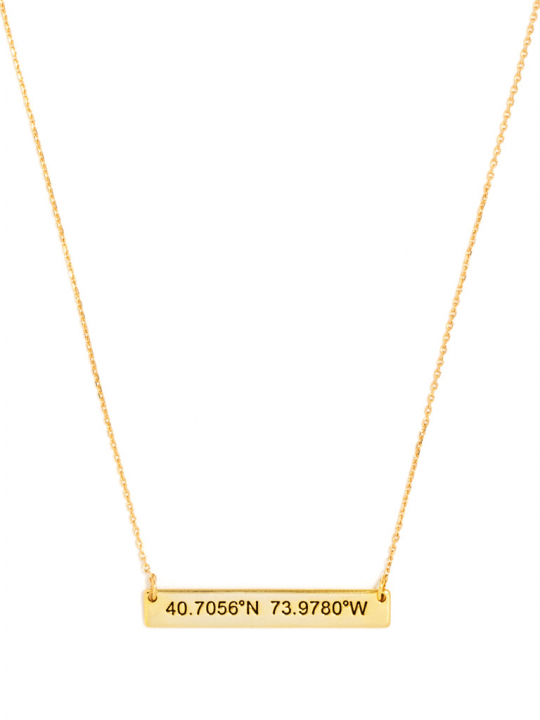 12. Engraved Coordinates Necklace – This necklace is the COOLEST. You can custom engrave it with the coordinates of most cities in the world! A great gift for a teen that is about to leave for college or has moved recently.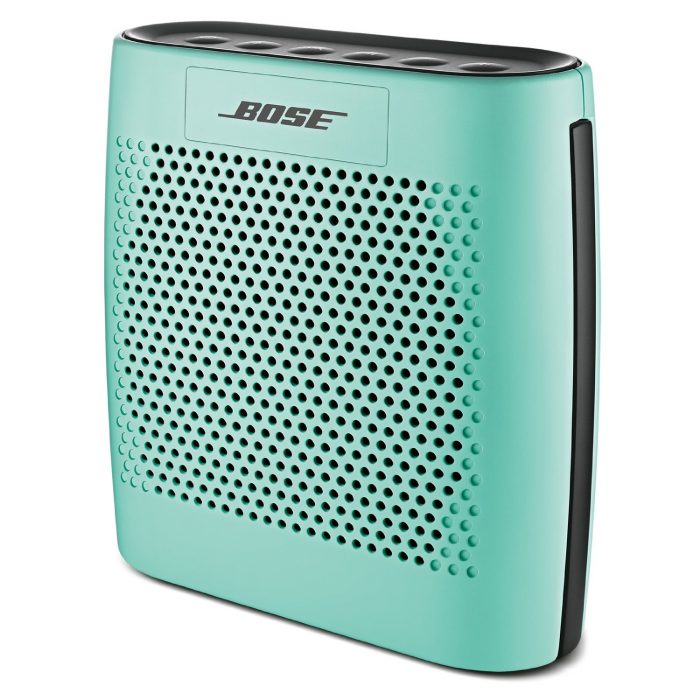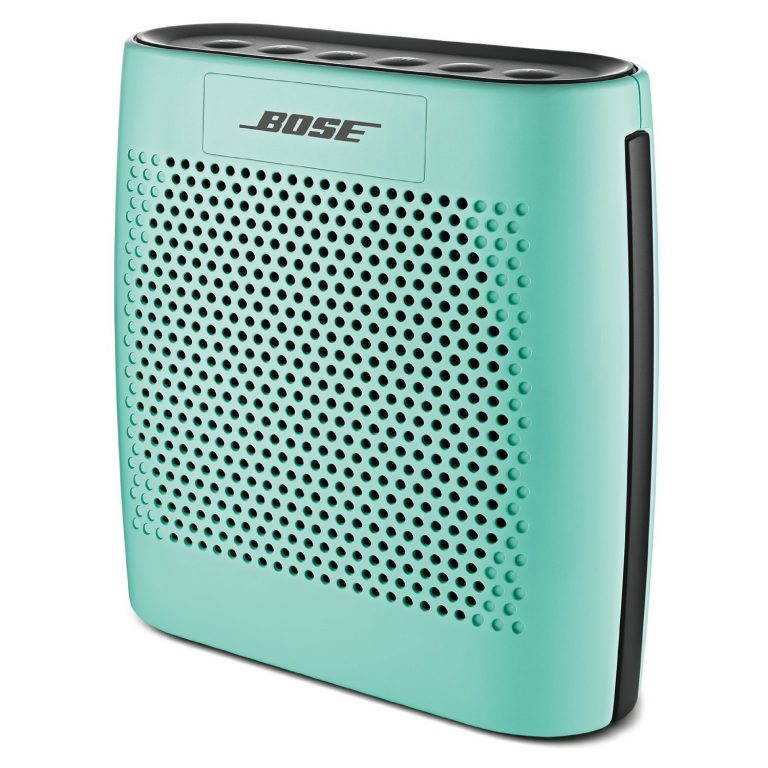 13. Bluetooth Speaker – I bought this bluetooth speaker for ME and my 14 year old stole it and I haven't seen it since! Great sound and minty colors make this one a winner.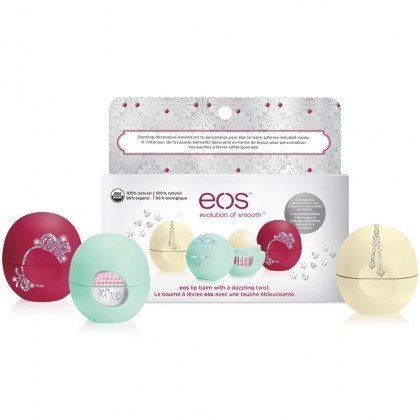 14. EOS Gift Set – My girls (and I) love these adorable little lip balms,  they also make a great stocking stuffer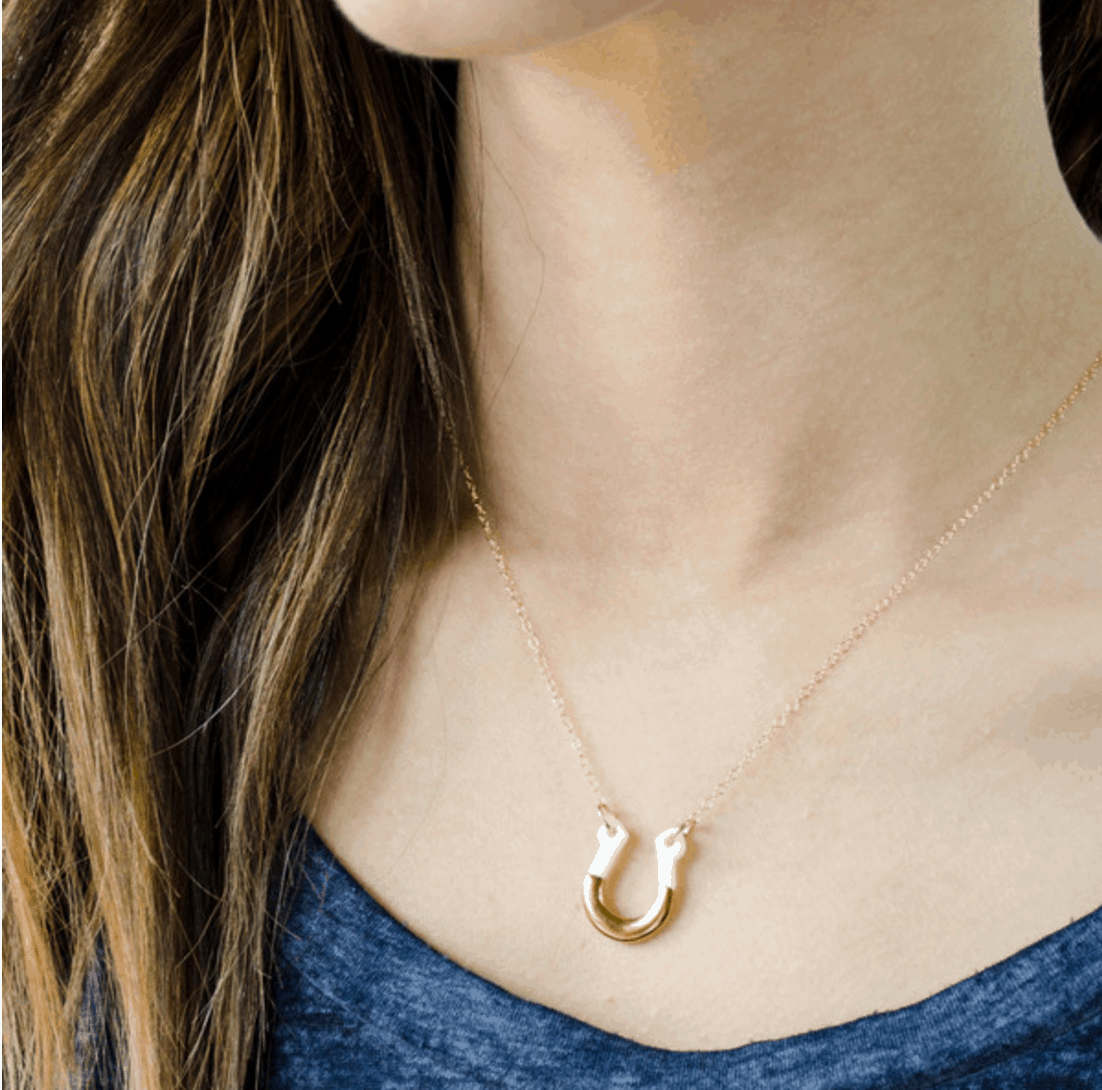 15. ASH Jewelry Studio Gold Dipped Necklace – A friend of mine introduced me to ASH Jewelry Studio and I've been in love ever since. This horseshoe necklace is on my oldest daughters "list" this year.
okay, TWO more I couldn't stop at just 15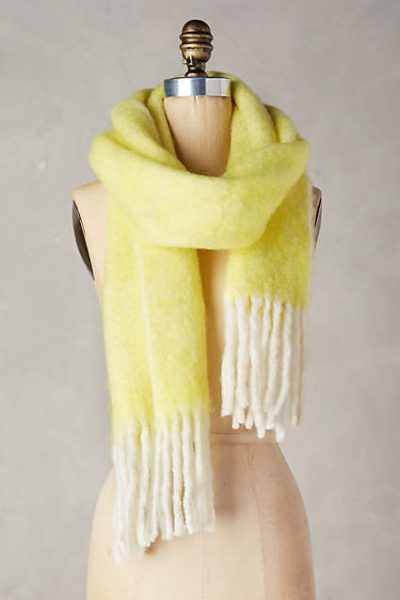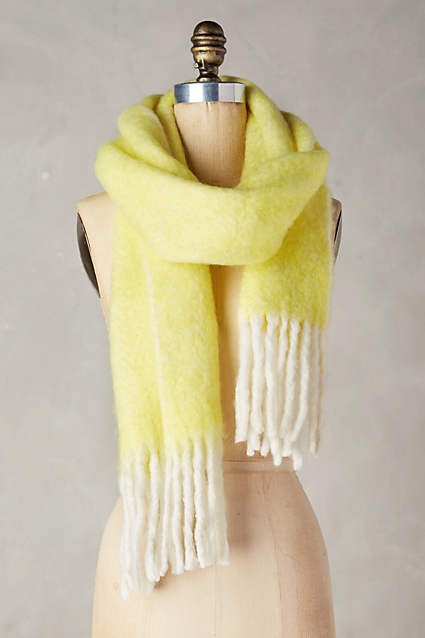 Any Cozy Scarf, from Anthropologie – will keep a teen warm on cold winter nights.
Cute Soft Stuffed Speakers, PB TEEN- These are the MOST adorable things, that abominable snowman, I die. (p.s. they have been marked down).