Many of you may now find yourself at home looking for new ways to preoccupy your time and keep your hands busy. You may also have older kids and teens that are also looking for ways to preoccupy their time.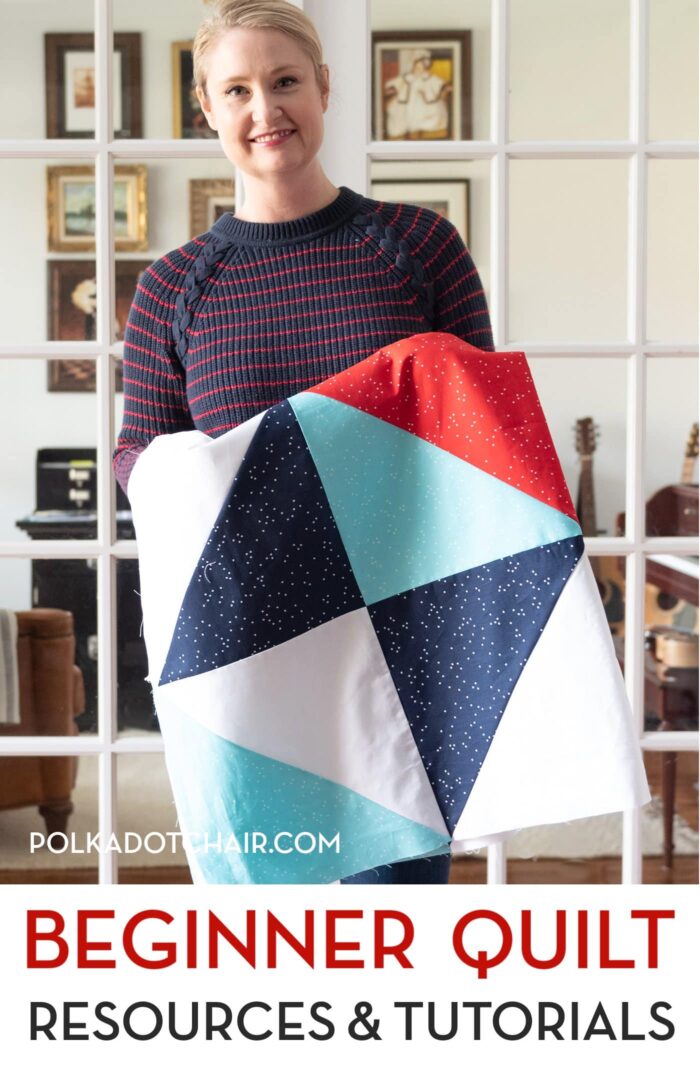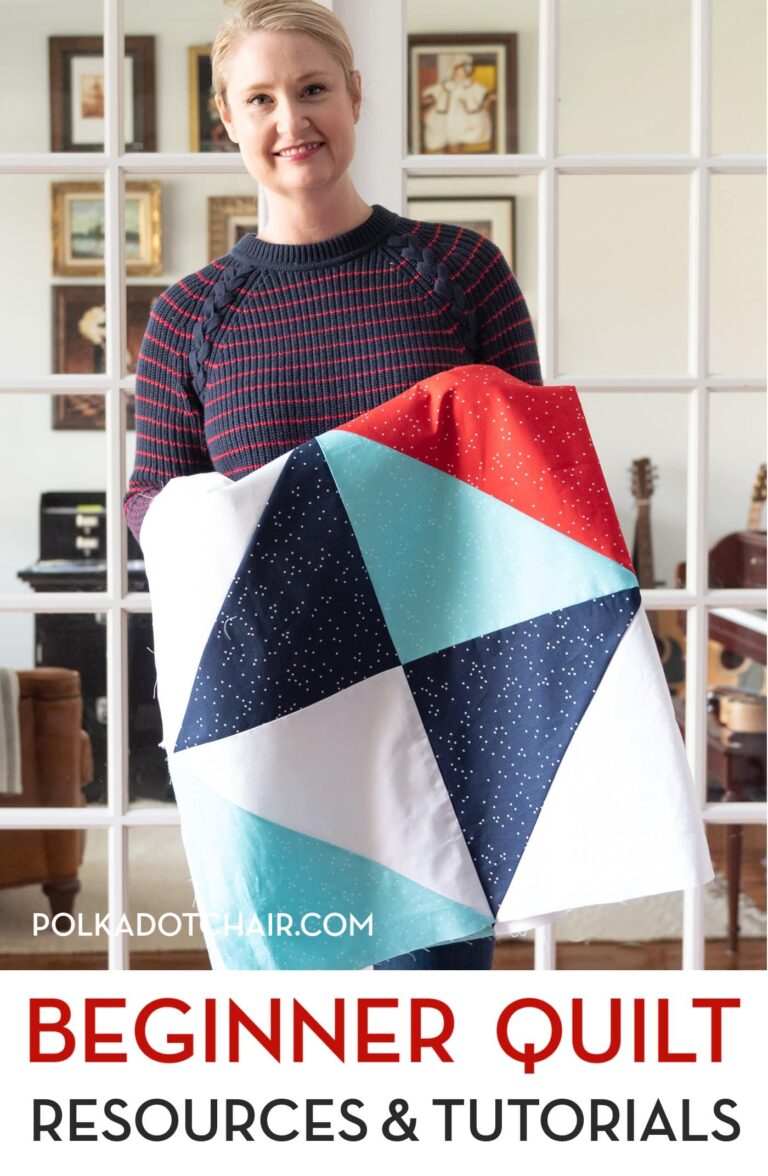 Today I thought I would round up some of my favorite beginner quilt resources for you. Some of them are projects on my site, but many of them are tutorials and articles from other quilt bloggers. I am a self-taught quilter, so if it's something you want to learn, I'm here to tell you that you CAN do it.
Table of Contents
Why Quilting?
You may have stumbled on this article and wondered why someone would want to take up quilting. It's it just a "grandma" hobby? My response is first, "yes there are a lot of Grandmas that quilt, and isn't that wonderful!"
Seriously, they probably know something that we don't and we should take a minute and ask ourselves why they like it. Maybe let them lead by example?
Also, there are a lot of quilters from all age groups. That does not mean that the quilt you want to make needs to look like a quilt that someone from another age group would make. The quilting industry if full of all types of quilting styles and aesthetics. To me that's one of the best things about it.
So why quilting?
It's relaxing. Think of it like putting a puzzle together, but when you're done you get to keep what you made.
It keeps your hands busy. For many people, busy hands mean a quiet (or quieter) mind. When I'm stressed, sad or frustrated I love to lose myself in a project.
It provides a creative outlet. Take inspiration from others and create something that is uniquely yours. If you're worried it might not look great when you're done, who cares. You're just making it for yourself.
It provides a sense of community. There is a very strong network of quilters both online and across the world. People have forged friendships and gained comfort and understanding from fellow quilters all over the world.
It's fun. Planning out and looking forward to my next quilt project is one of my favorite hobbies. I love the whole process, pattern selection, color story, quilting, and finishing. There are also a lot of quilt alongs that you can join in person and online.
It teaches you how to take a big project and break it down into smaller pieces. I think this skill is especially great for kids and teens to learn. Many times we see a big project or problem and can't figure out what to do because we see the whole thing at the same time. Quilting has taught me (and many others) how to take that big project and break it down into manageable steps. Tackle one step at a time until you're done.
How do I start Quilting?
I broke down what I suggest as a process if you want to make a quilt. You can find it on the blog under "how to make a quilt from start to finish".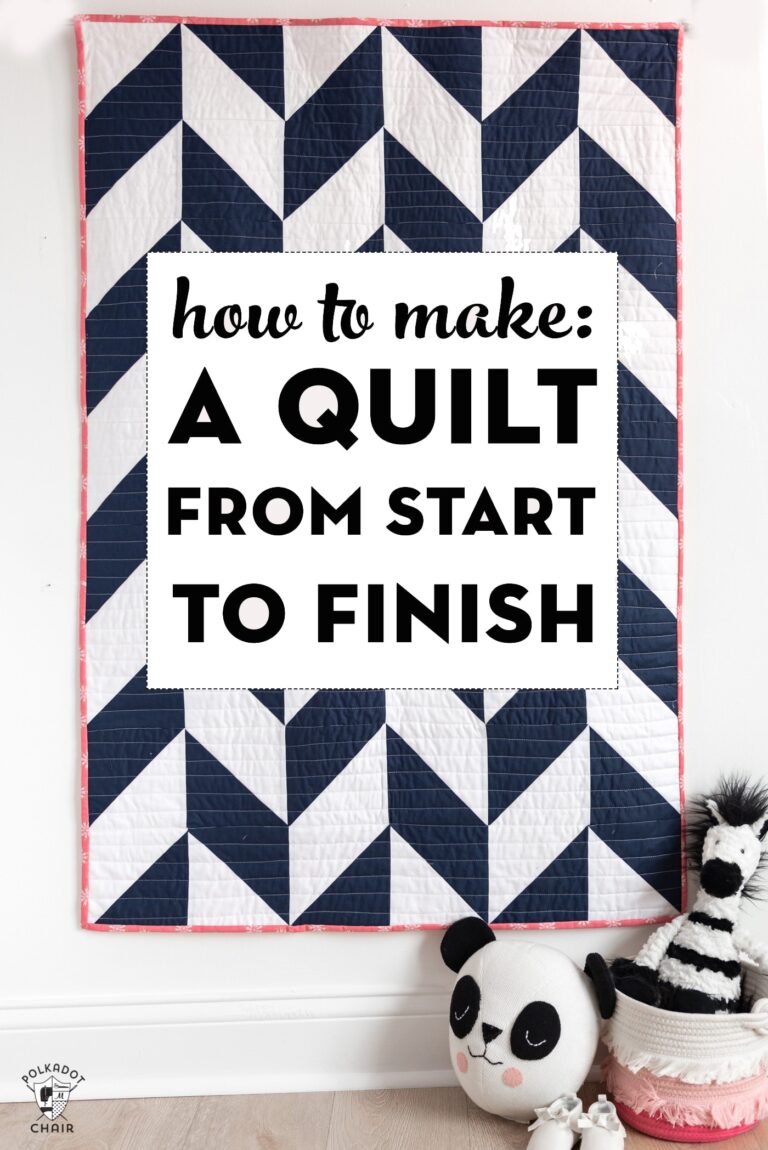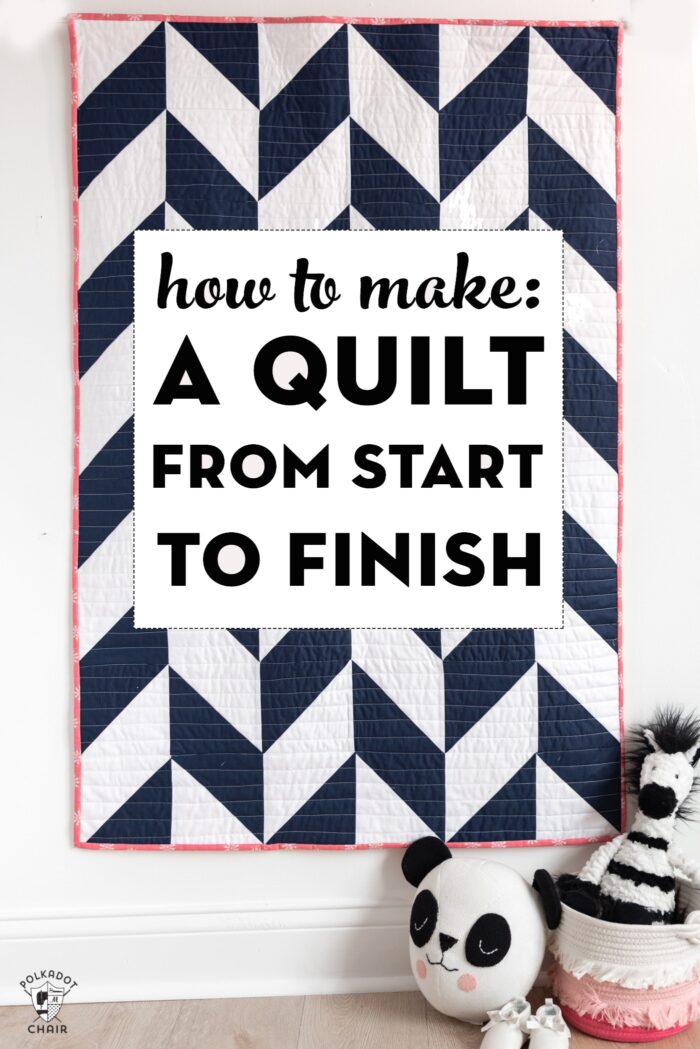 In that article, I walk you through how to pick what to make, how to make it and how to finish it.
Beginner Quilt Project Suggestions
If you know the basics of how to make a quilt and are just looking for quilt patterns and tutorials that are good for beginning quilters then you might like this post with 45+ Beginner Quilt Patterns. Most of the patterns on the list are free.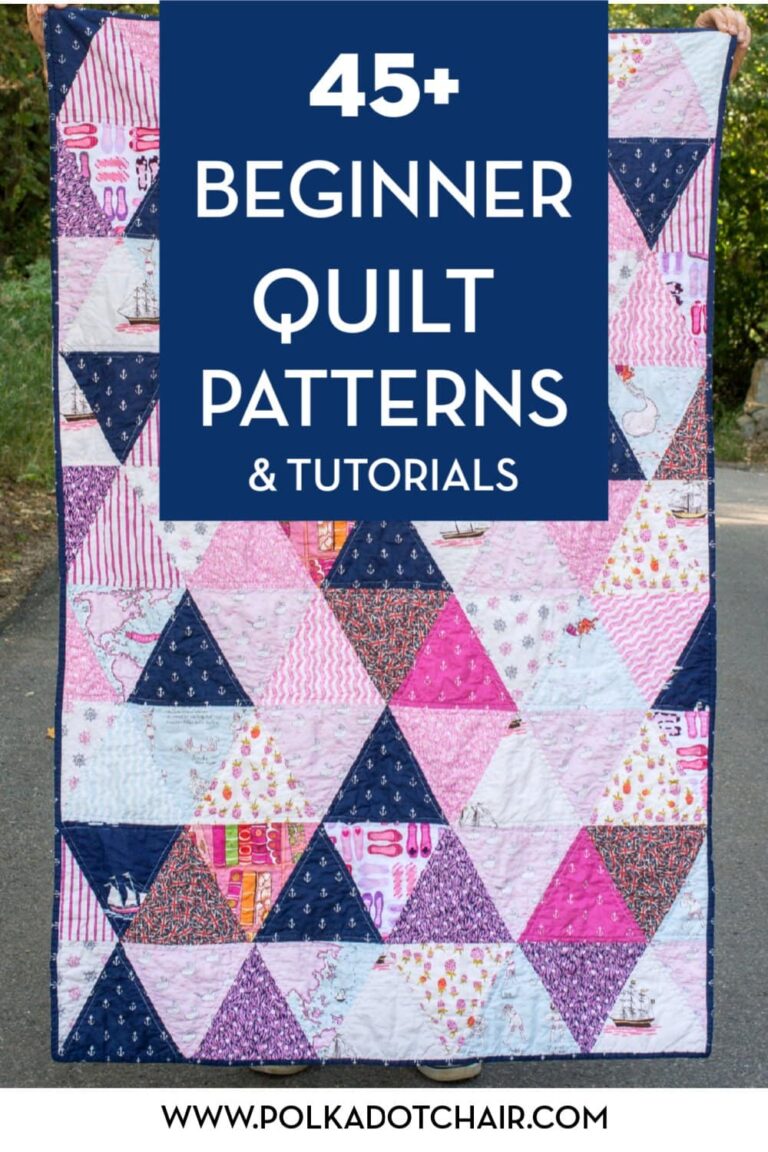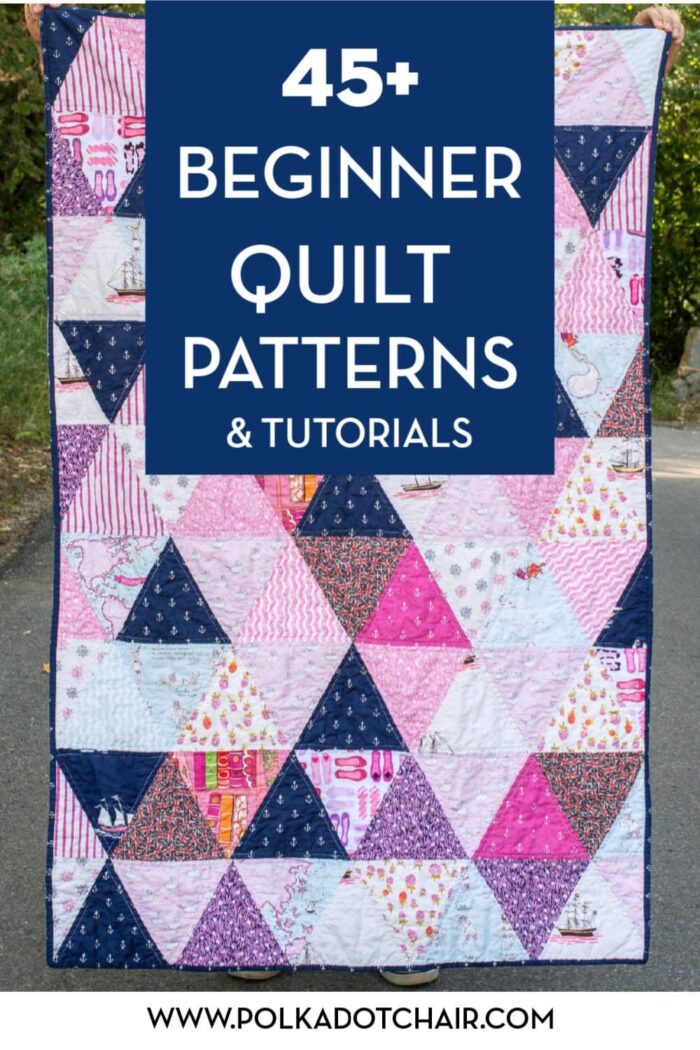 Even though I've been quilting for a while I still sometimes want to make a "quick" quilt and there are a lot of fun projects on that list that would fit the bill.
If you have never made a quilt EVER. I suggest starting with a simple patchwork quilt. That is one made up of only squares. You can see how to make a simple patchwork quilt HERE.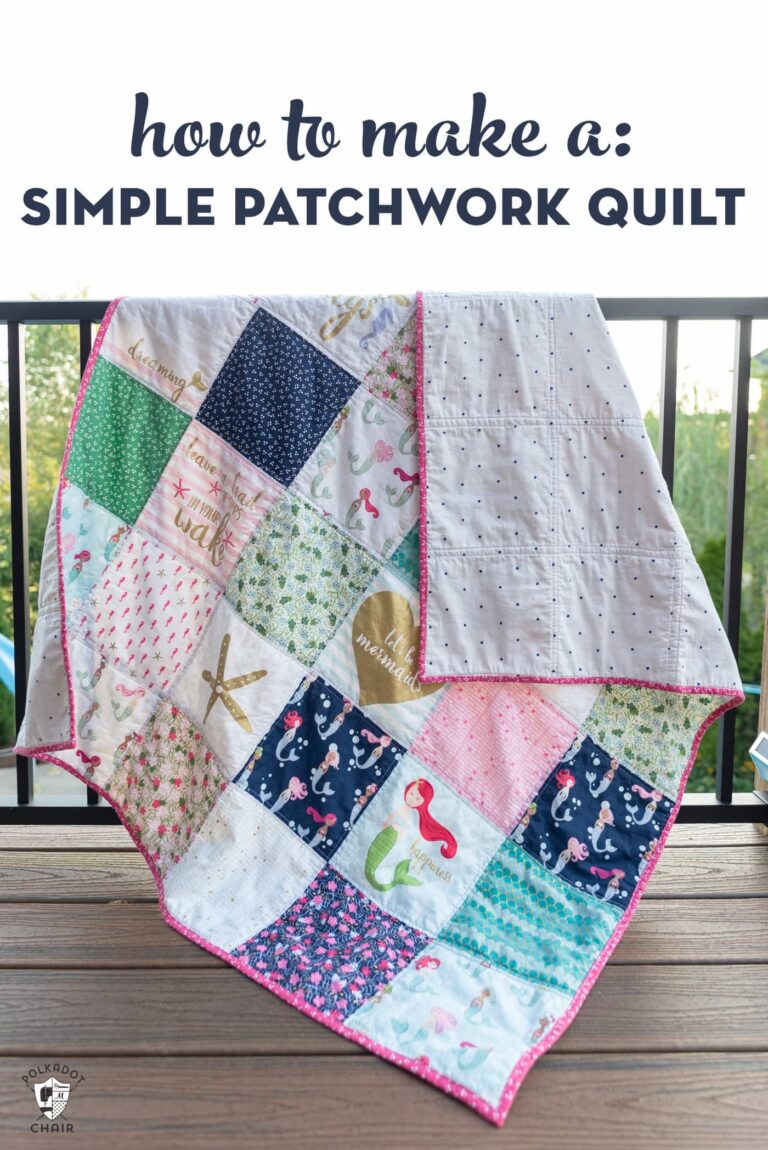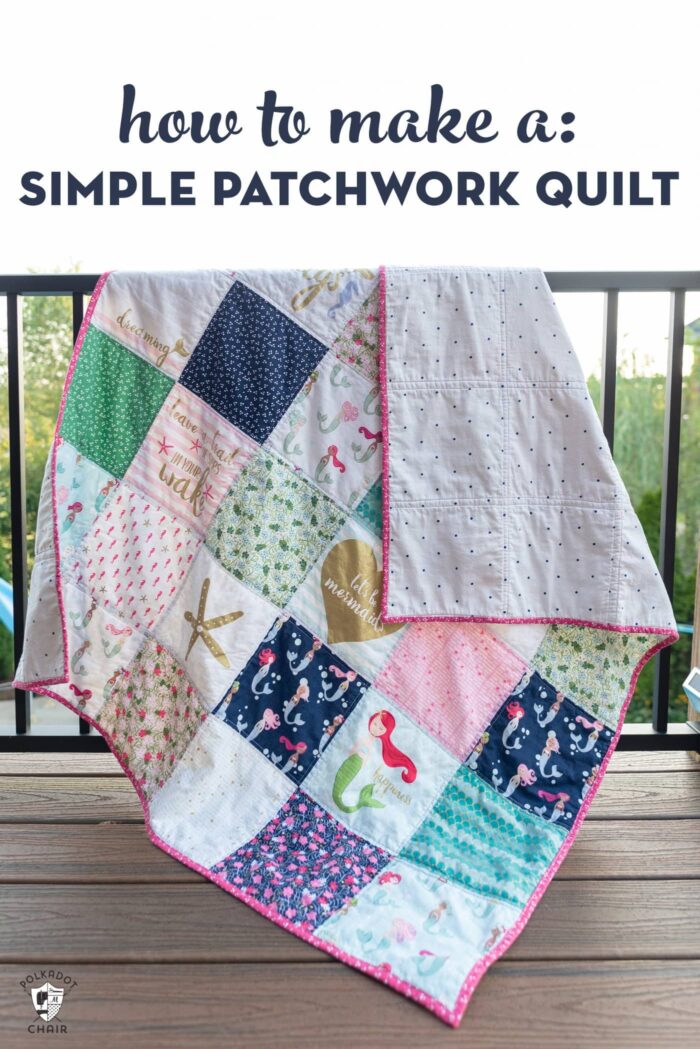 Limited Time Free Beginner Quilt Pattern
I know we are all looking for things to do right now. I'm a bundle of crazy emotions right now and guess you might be too.
I've taken one of my favorite SIMPLE quilt patterns and listed it for free in the shop.
I chose this pattern because:
-It's not just a patchwork quilt, so more interesting if you want to try something new.
-It's great to use with novelty fabrics. Teens and older kids LOVE to sew with novelty fabrics and this is a fun way for them to use some of them while keeping the design simple.
-You can easily change the size. Add or subtract blocks to make it shorter or longer.
-It teaches proper pressing techniques. If you can sew the long strips and press them straight you'll be prepared to tackle more complicated quilt projects.
This pattern is a good fit for most people who have made at least one quilt or feel very confident as a beginner. To get it just use the link for the shop below.
Video Tutorial Suggestions
You may be more of a "video" person and looking for online instruction. There are several YouTube channels dedicated to quilting. Here are a few of the ones that I suggest. I also have a YouTube channel, but it's just in its infancy and I'm working on slowly adding content to it.
Riley Blake Designs YouTube Chanel
More Quilting Tips and Resources
How to Pick Fabric for a Quilt
Quilt Block Patterns (most are free, some are a part of a quilt along which requires a purchase)
Recommended Tools for Beginning Quilters
Keep calm and sew on! Wishing you guys lots of peace in this trying time.
-Melissa