Show off your love of Disney and create a set of notebooks perfect for school, work, or even a party with our free printable Disney Inspired notebook covers! We have versions inspired by our favorite Disney, Marvel & Pixar movies!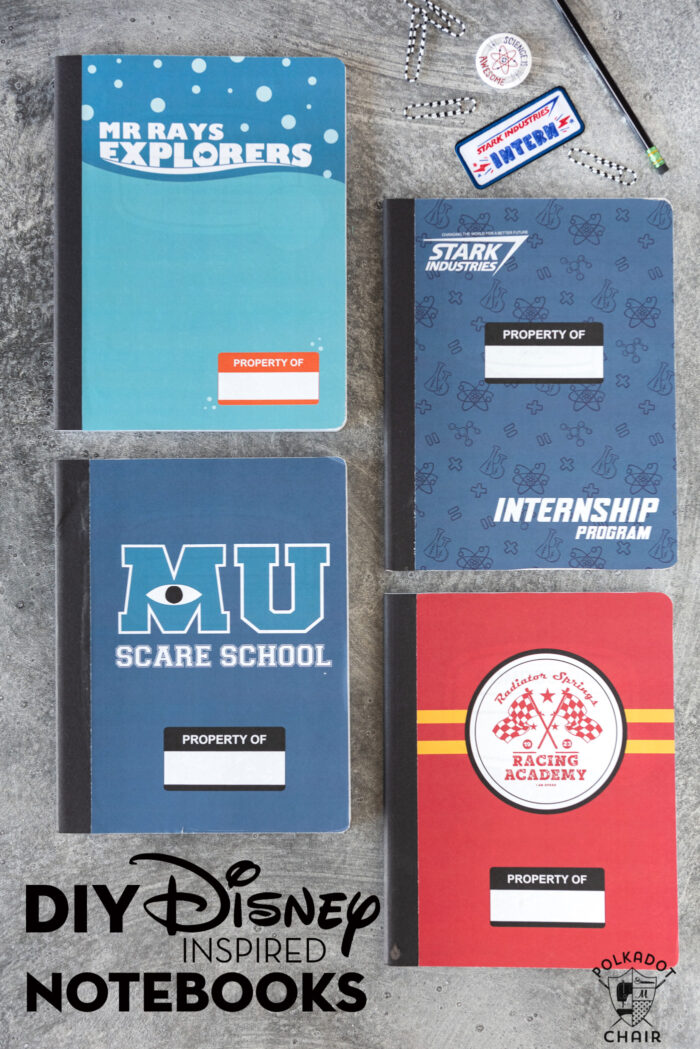 Today I'm excited to be sharing with you a craft that we get requests for all the time! A set of Disney notebooks similar to the Harry Potter version we created several years ago! In addition to the Disney crafts that we share on our site, many of you ask for Marvel-inspired (and Star Wars, too, that's coming later) crafts and printables.
Table of Contents
We recently returned from a trip to Disneyland (I know, we didn't go to Disney World, shocker LOL!), and you guys know that one of my favorite things to do is bring you freebies and crafts inspired by our Disney trips!
I've shared t-shirts, luggage tags, purses, and many more projects with you in the past. I've even been able to work with Disney a few times formally as a content creator.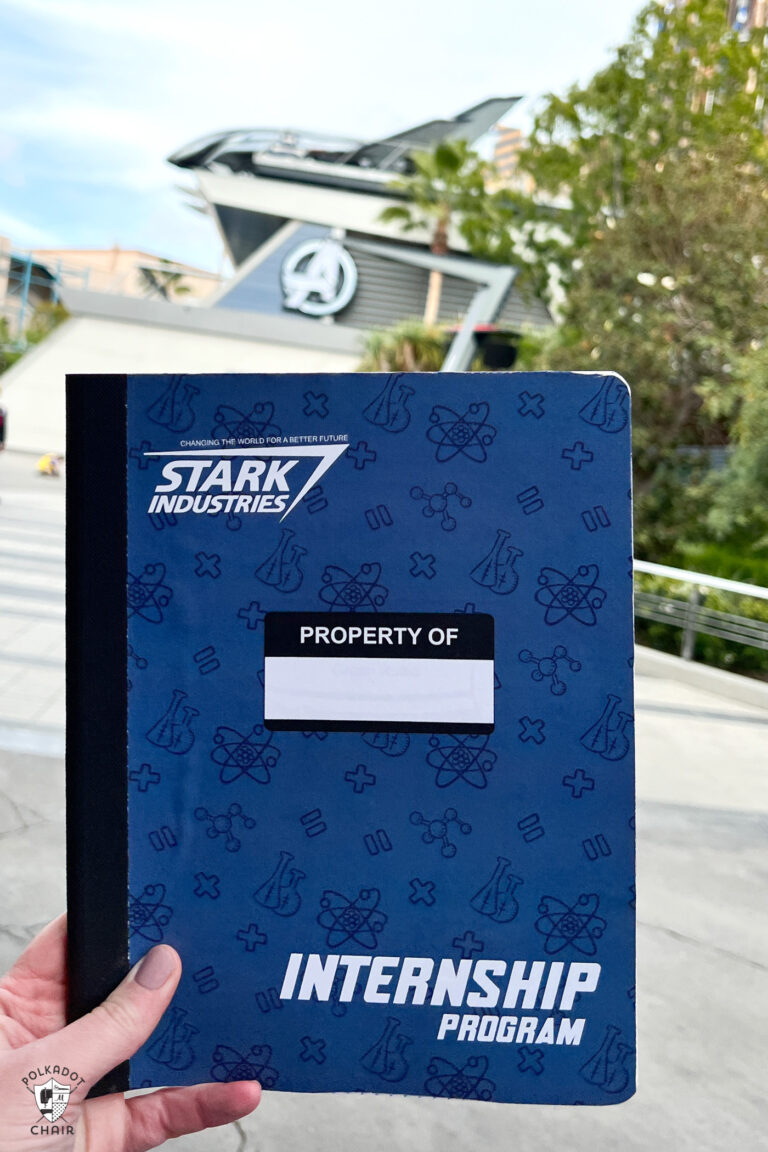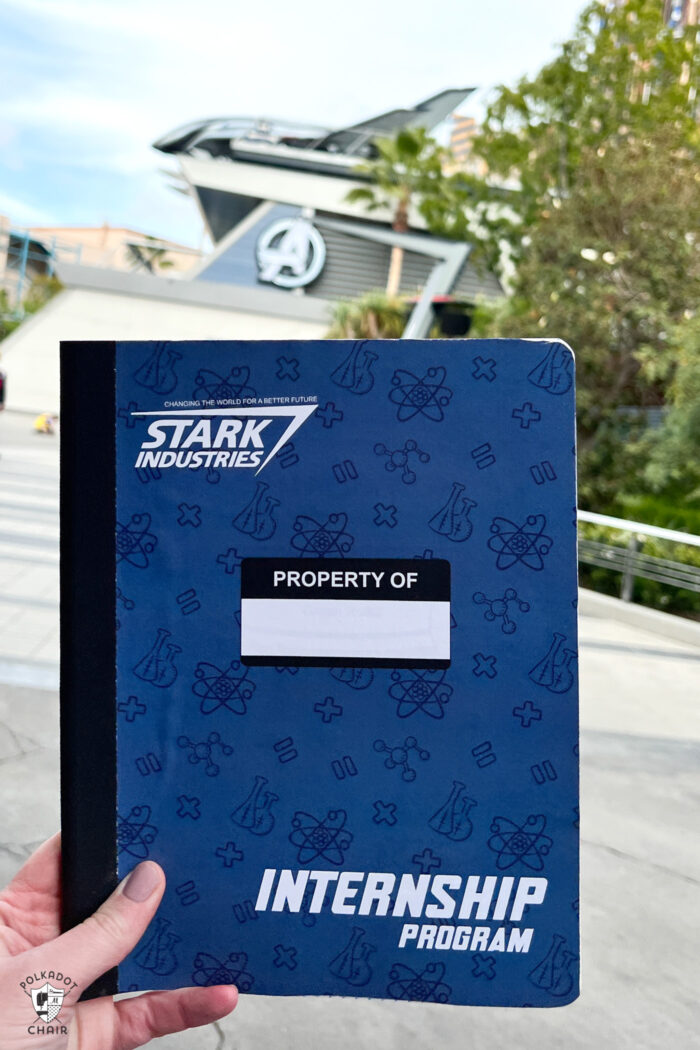 This trip was no exception; before we left, I took the time to design a set of Disney-inspired covers for composition notebooks so you can create a bit of Disney magic for yourself at home.
We are HUGE Marvel movies and watched all of them in order when we were all at home last year. Let me tell you, even watching two movies a week, it takes a long time to get through all of them.
Throw in the Disney+ shows like WandaVision and Hawkeye, and it's even longer. We had plenty of time to get through them two years ago (as you could probably guess).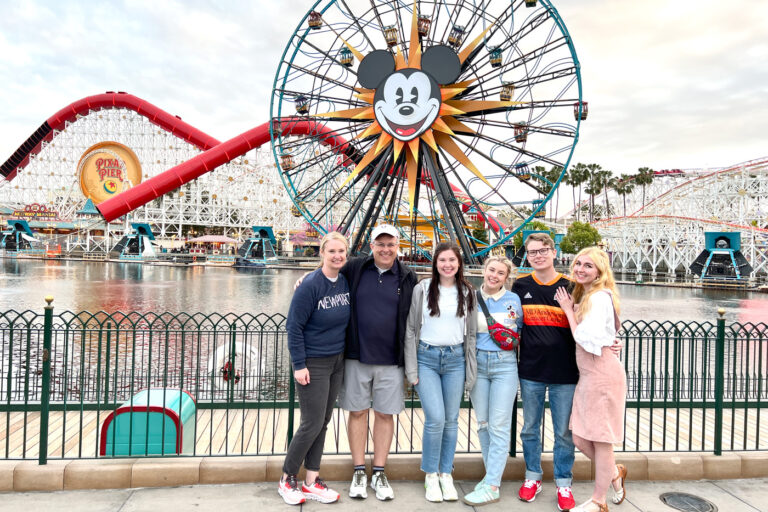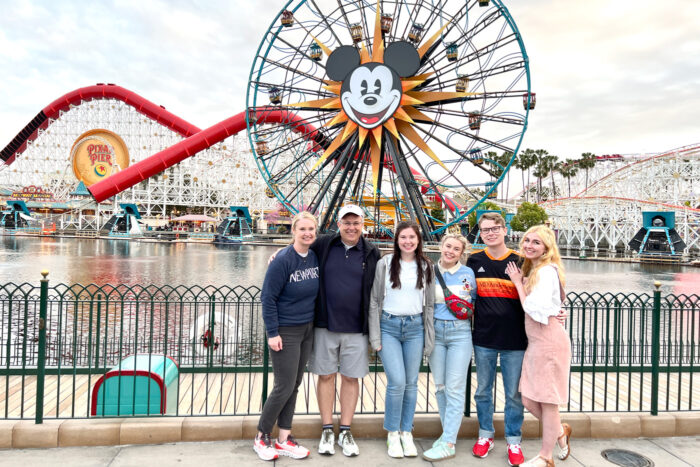 My youngest daughter is a HUGE Marvel fan, specifically of the Spiderman series and Black Widow. During our recent Disneyland trip, she requested a Yelena hairdo. I was happy to oblige. (Side note: the Avengers Campus in Disneyland is so much fun!)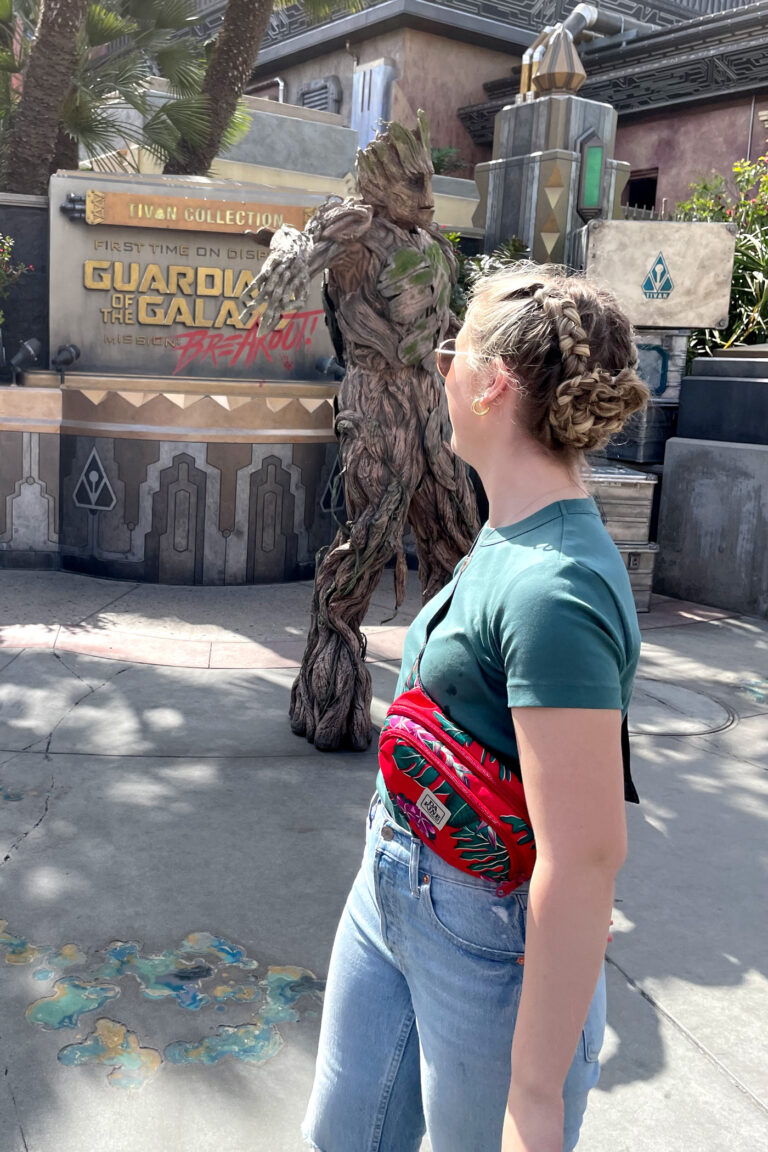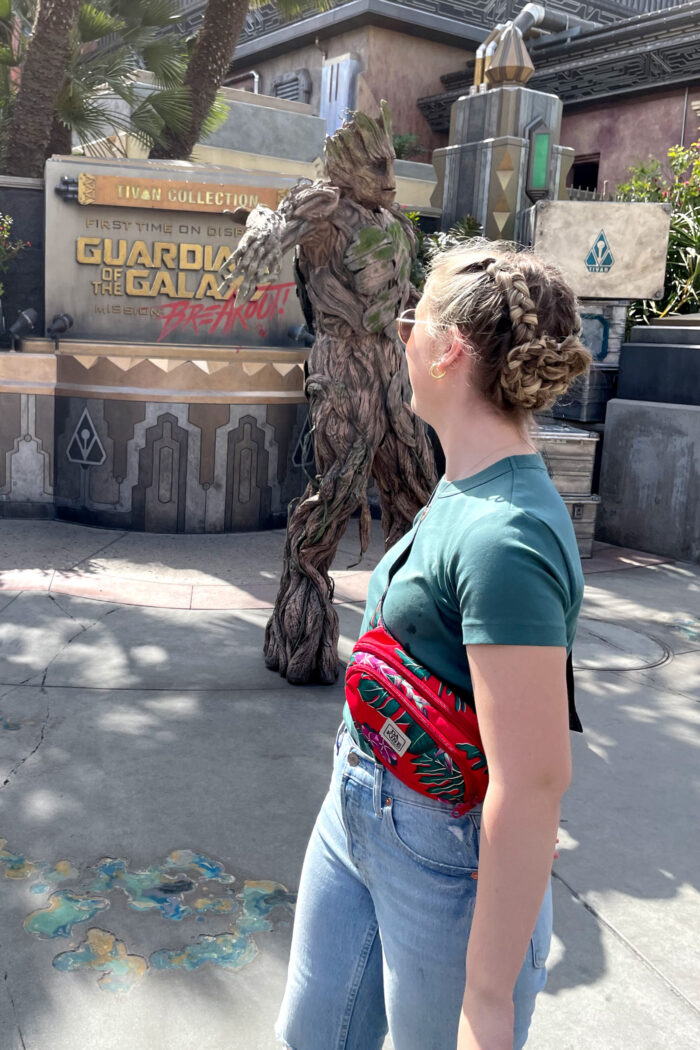 About the Notebooks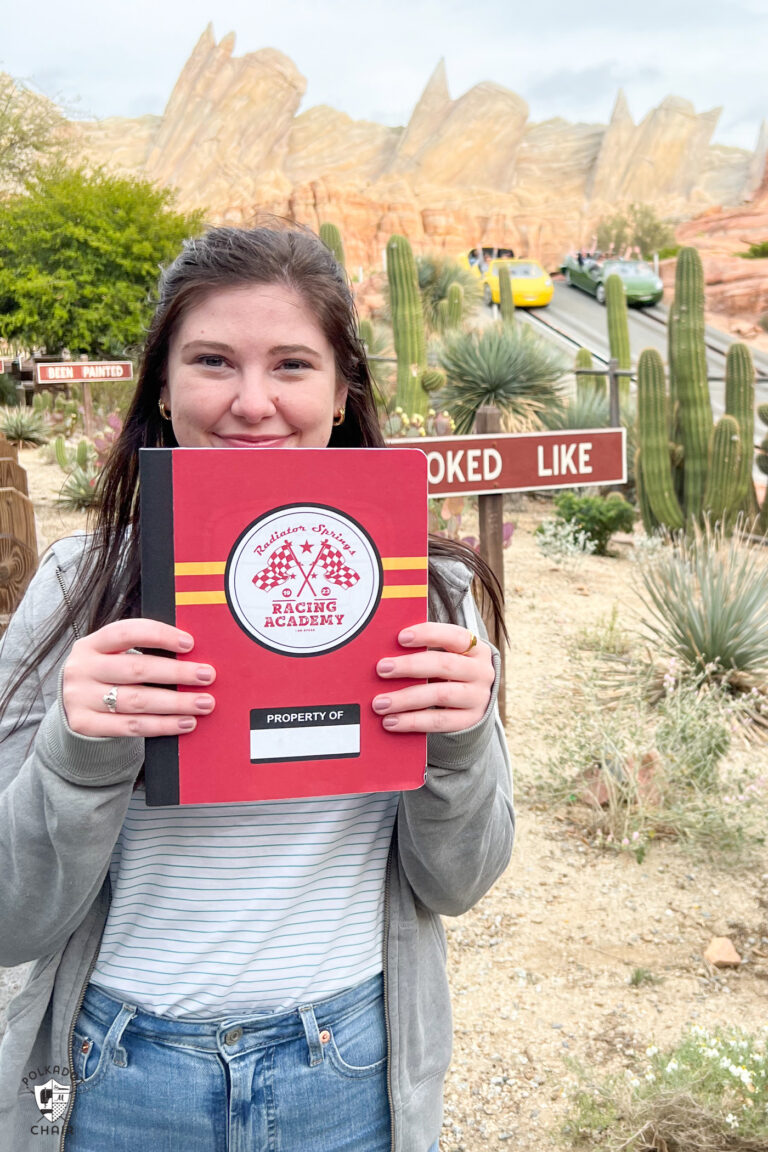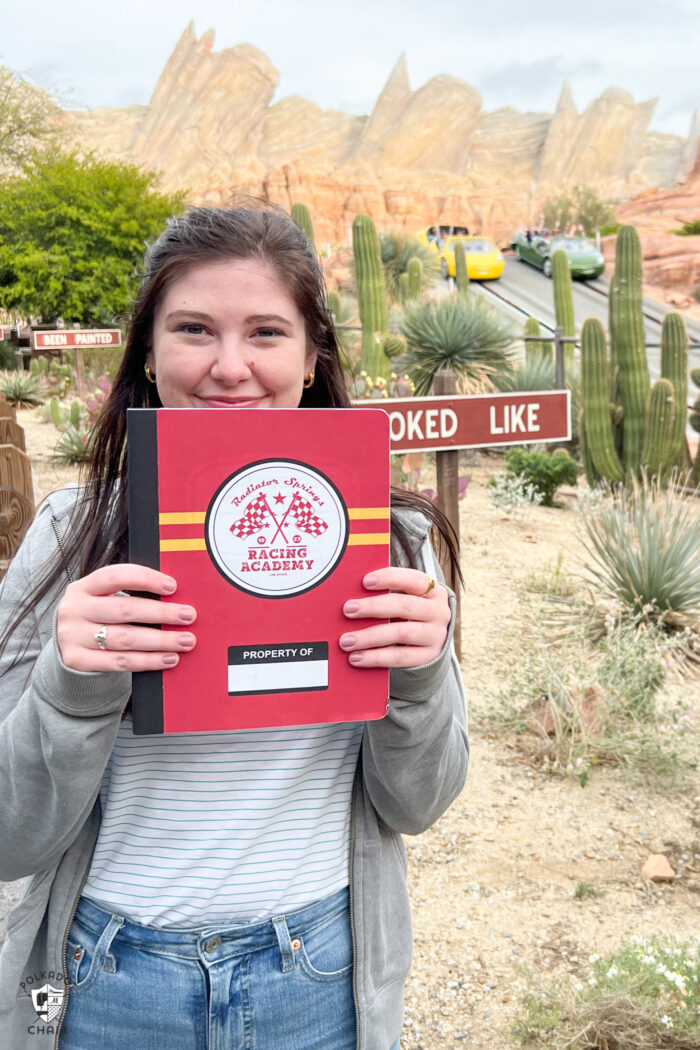 You make the notebooks by gluing printable covers (front and back) to an existing composition notebook. This process is straightforward; I've done it many times. You can also use wrapping paper, maps, or other sentimental items to create your custom Composition Notebooks.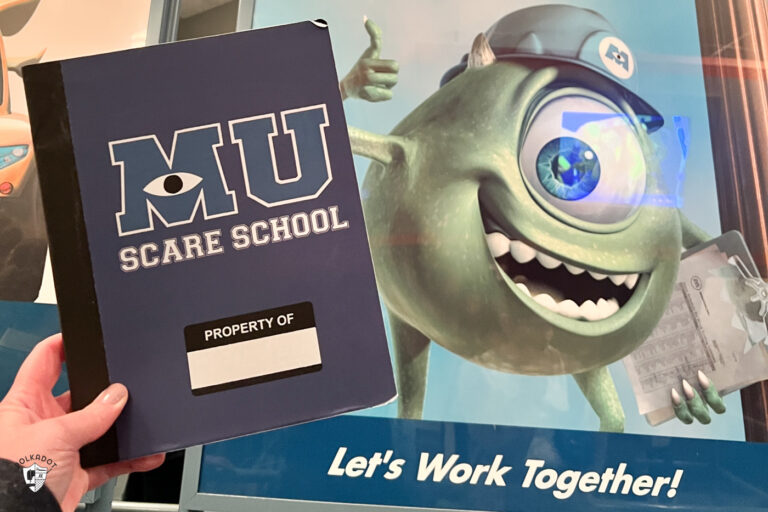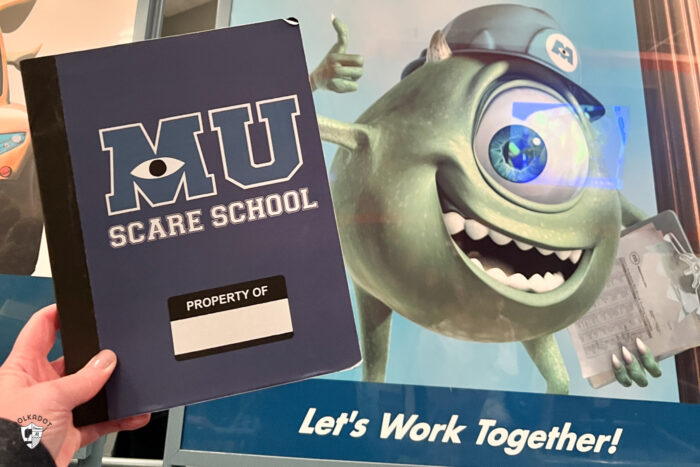 The printables are sized for a "standard" composition notebook. If you watch for these, they go on sale for as little as 25 cents. Usually around back-to-school time.
How to Use the Disney Notebooks
You can use them for so many things!
As party favors for a Marvel or Disney Party.
Give them as gifts with other Disney items like pencils or pins.
Help your kids make them as a way to celebrate Back to School.
Kids can make these; however, this project does use a craft knife, so they should not use the knife for that portion of the project. You'll have to do that for them.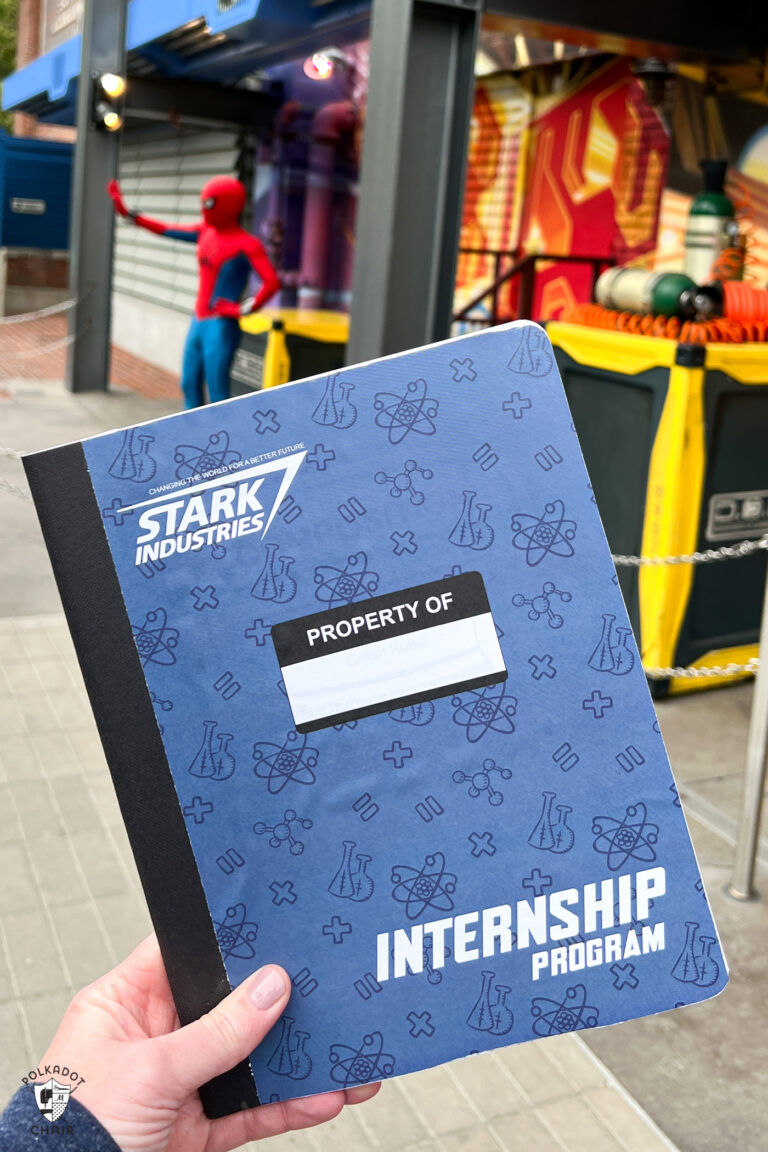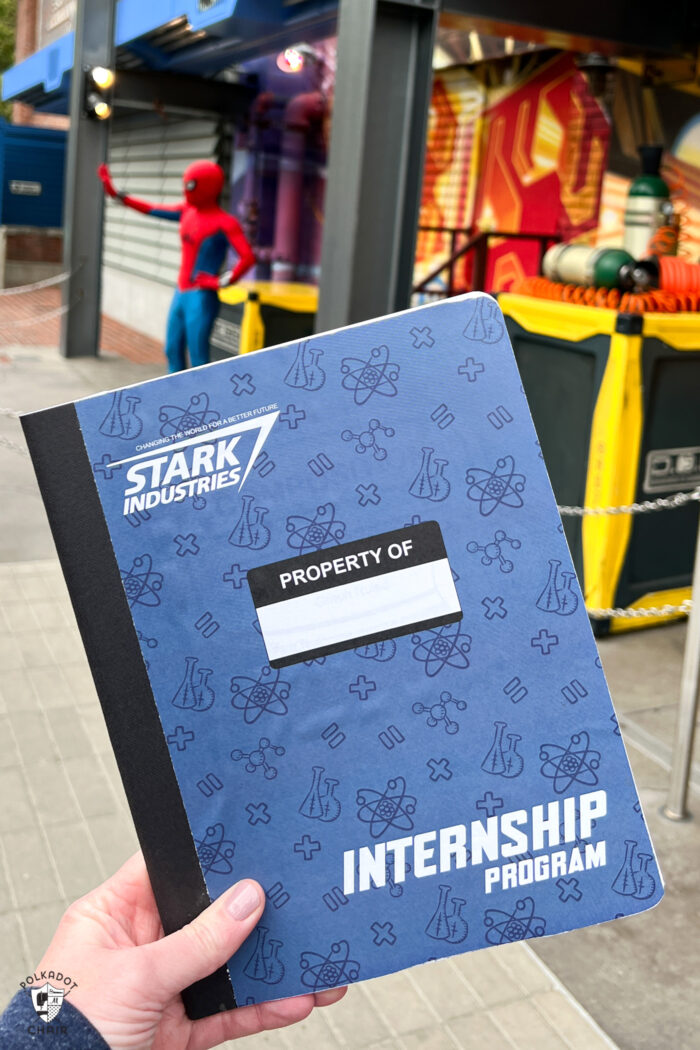 Included Notebook Cover Designs
Included in our free printable are four different notebook covers.
1. Scare School; Inspired by Monsters Inc.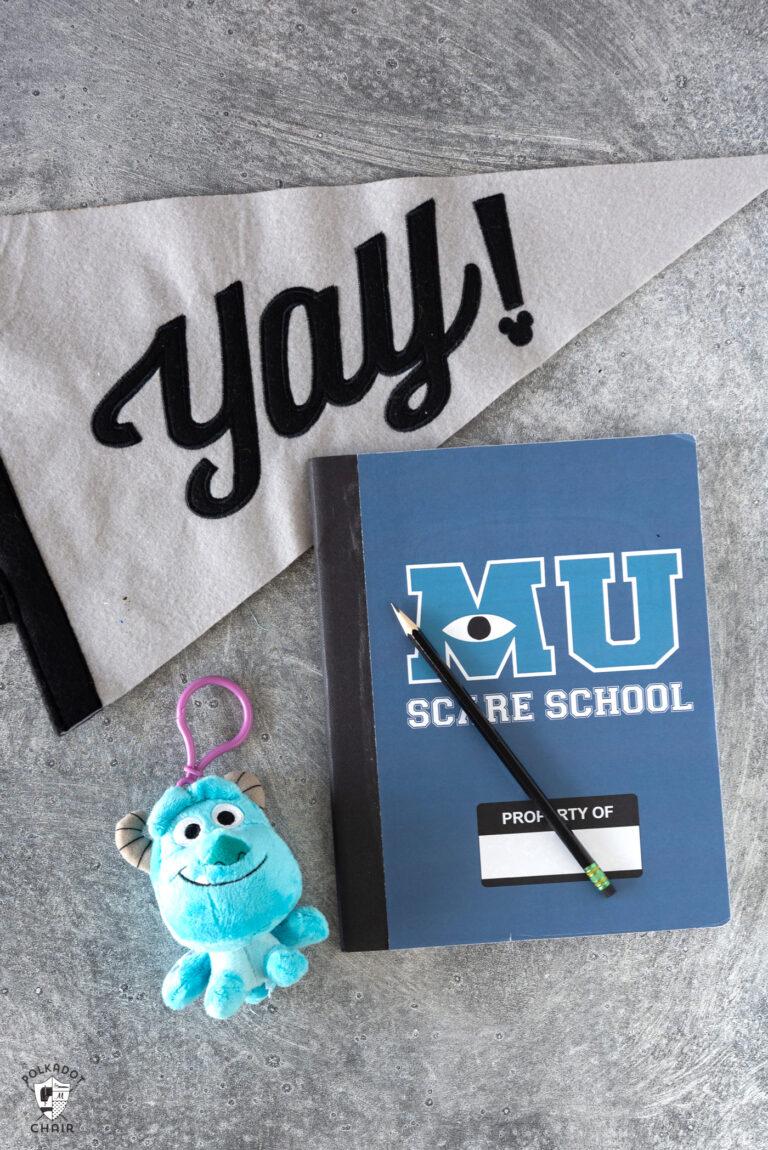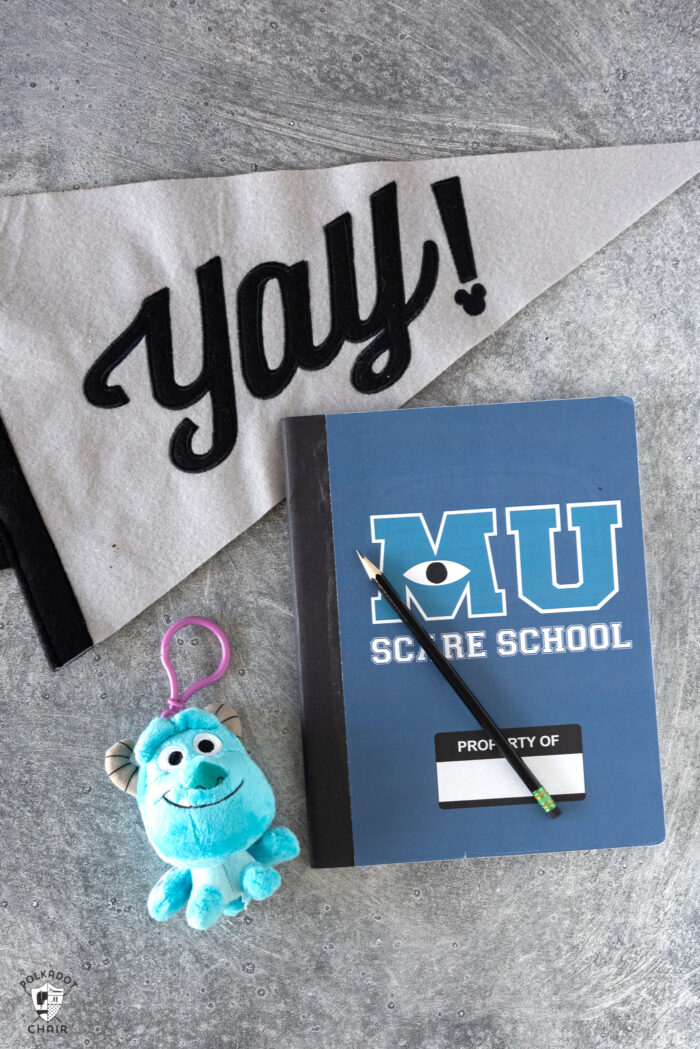 Inspired by the most recent Monsters movie, this cover is blue and features "Scare School" on the front.
2. Stark Internship; Inspired by Spiderman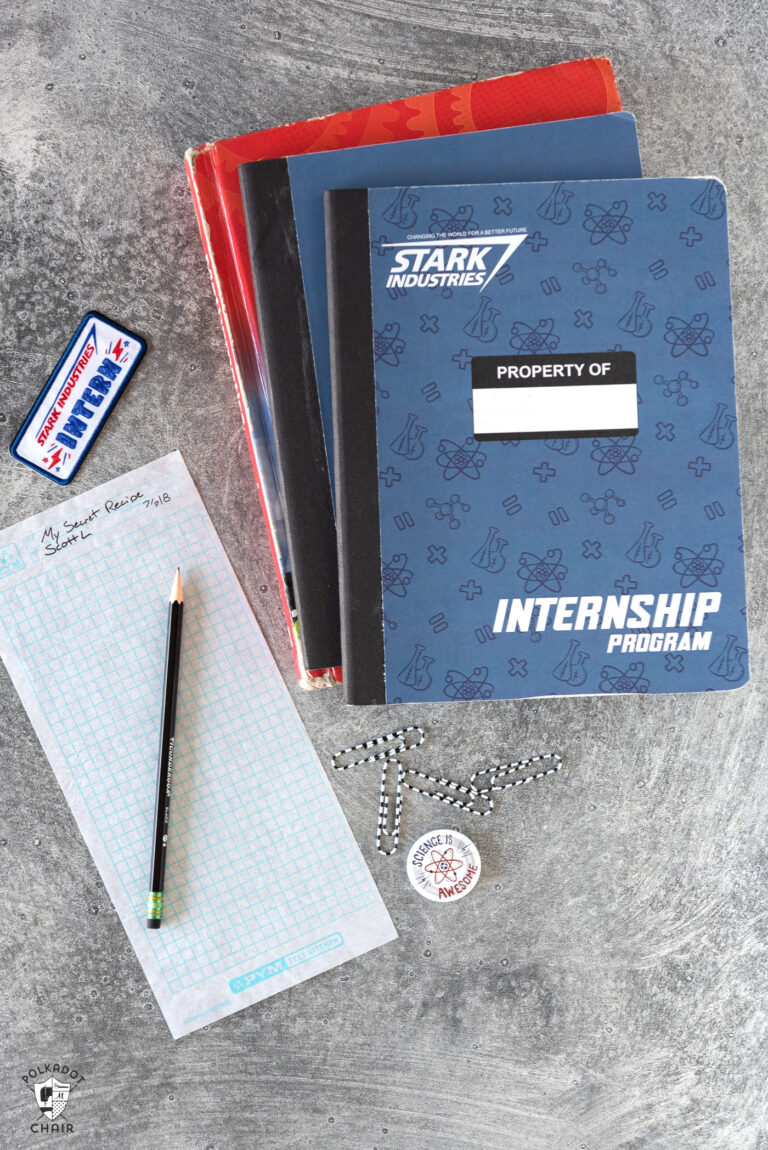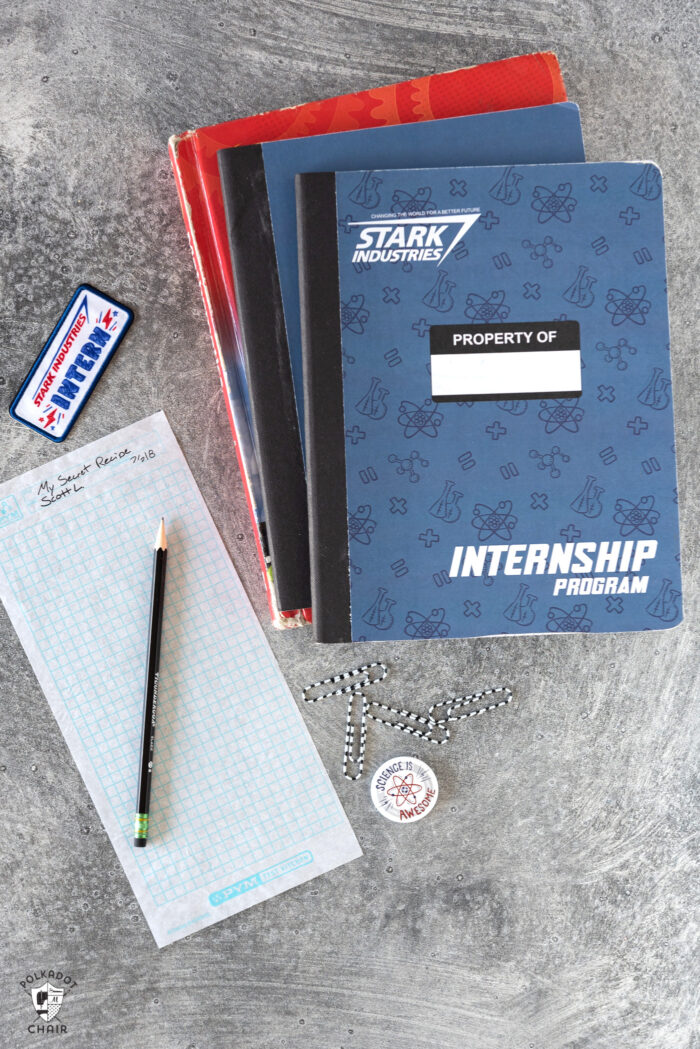 This is the notebook cover that gave me the entire idea! We all know that the Stark Internship in the movies was a bit more than Peter Parker made it out to be *wink*.
3. Mr. Ray's School; Inspired by Finding Nemo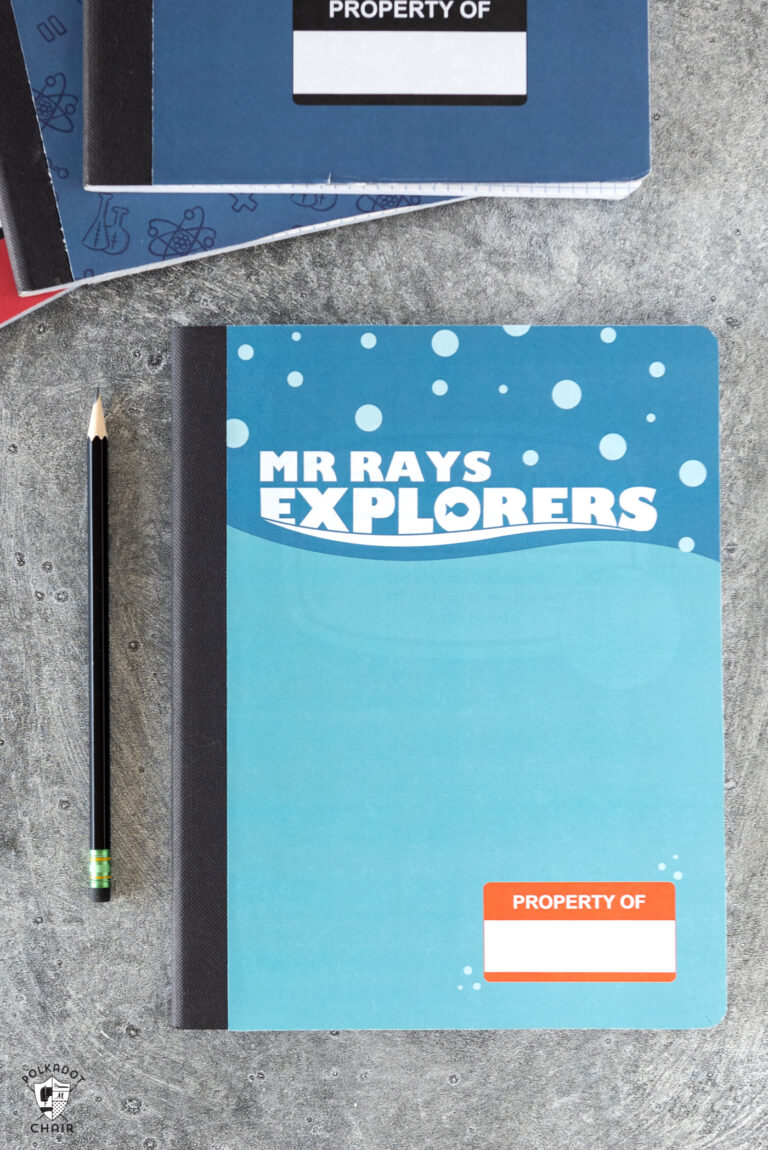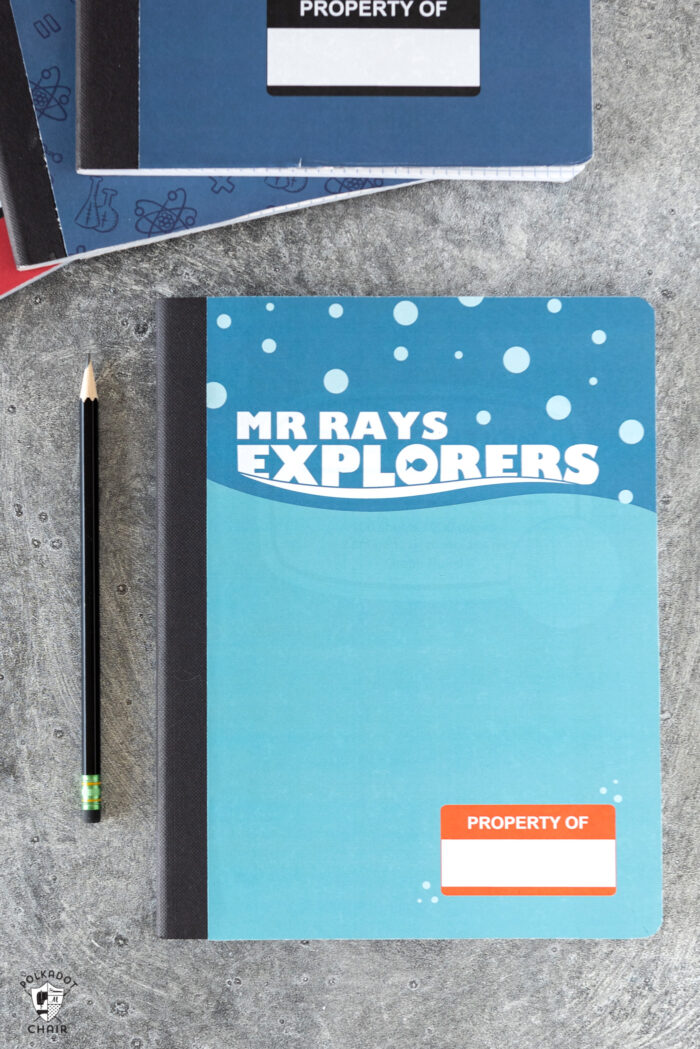 One of the sweetest Pixar movies, and one of my favorites will always be Nemo (I think UP still is my all-time favorite). This notebook cover was inspired by Mr. Rays Exploers from the first movie.
4. Radiator Spring Racers; Inspired by Cars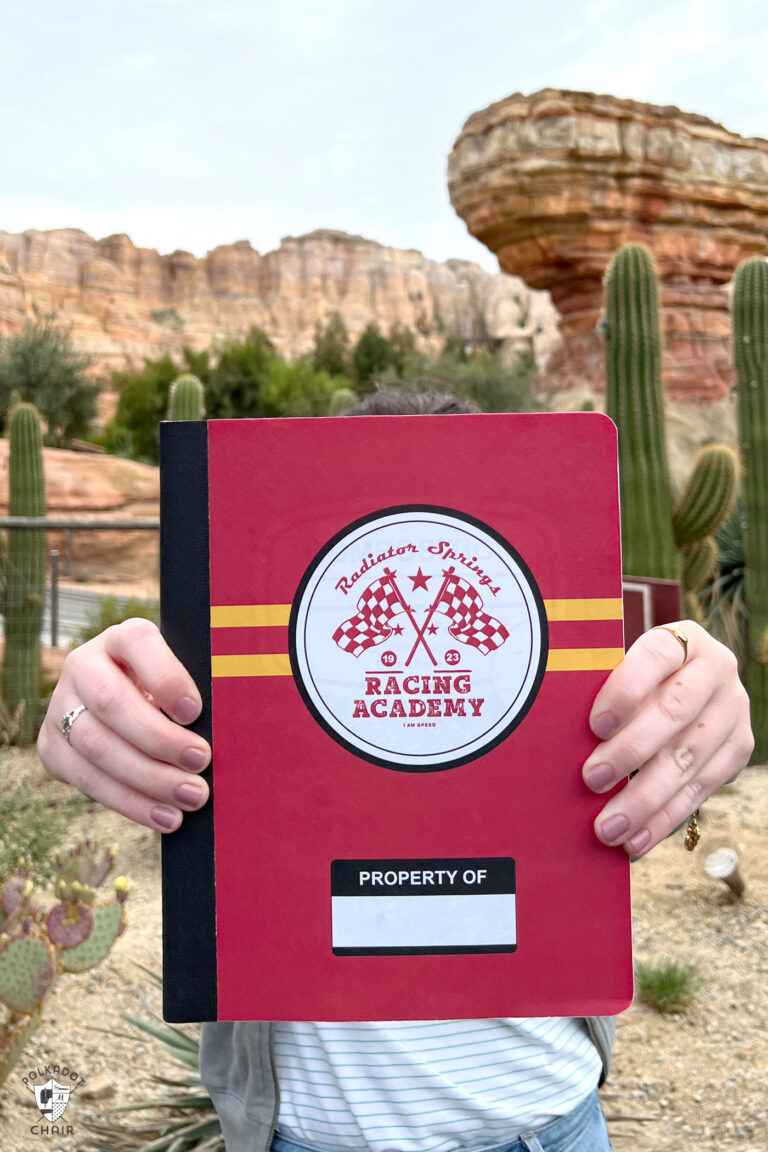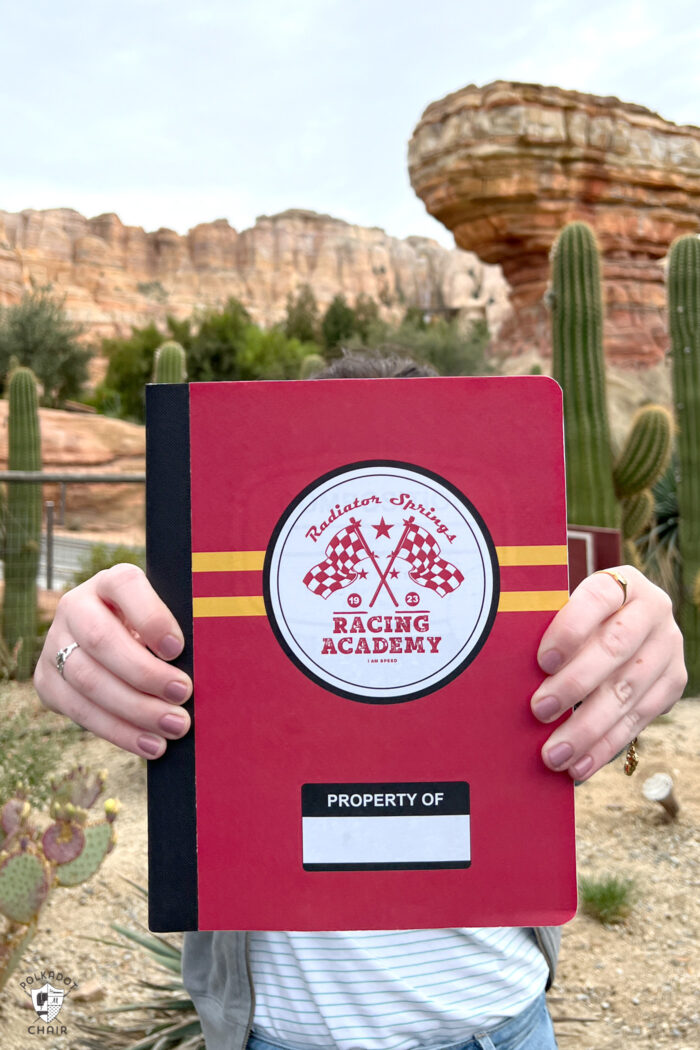 My now 21-year-old son watched Cars over and over and over again when he was a kid. It was cute to see how much he still enjoyed Cars Land at Disneyland this year, even as an adult.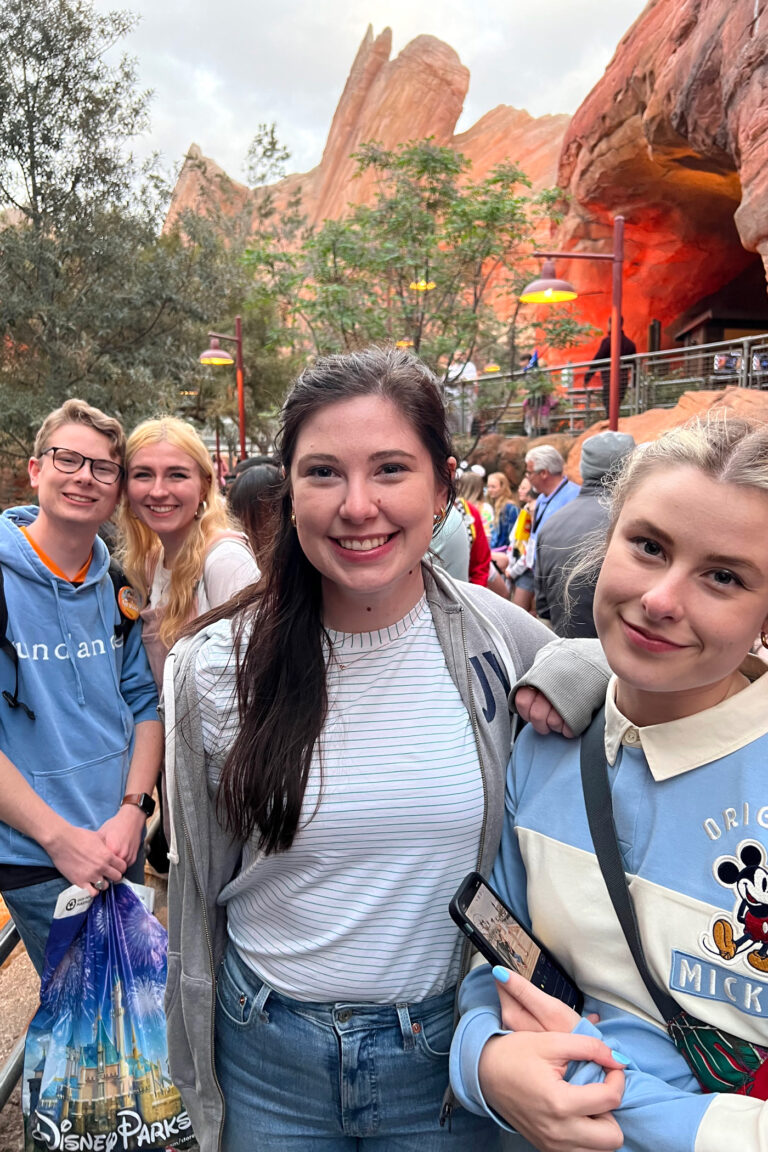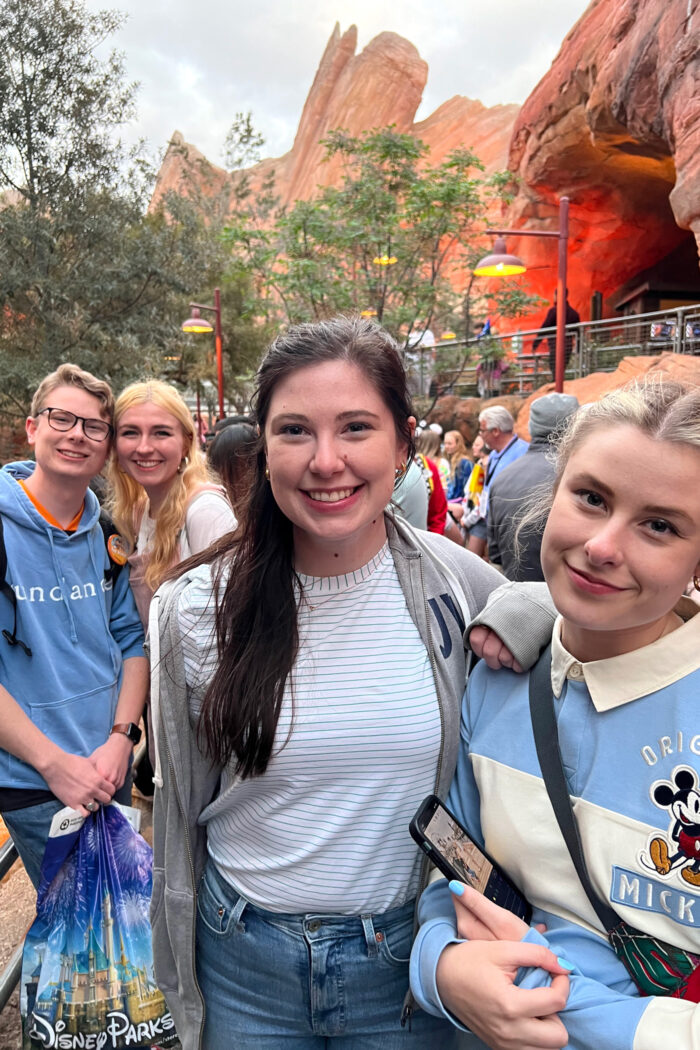 This notebook cover is inspired by the show at Hollywood Studios in Florida.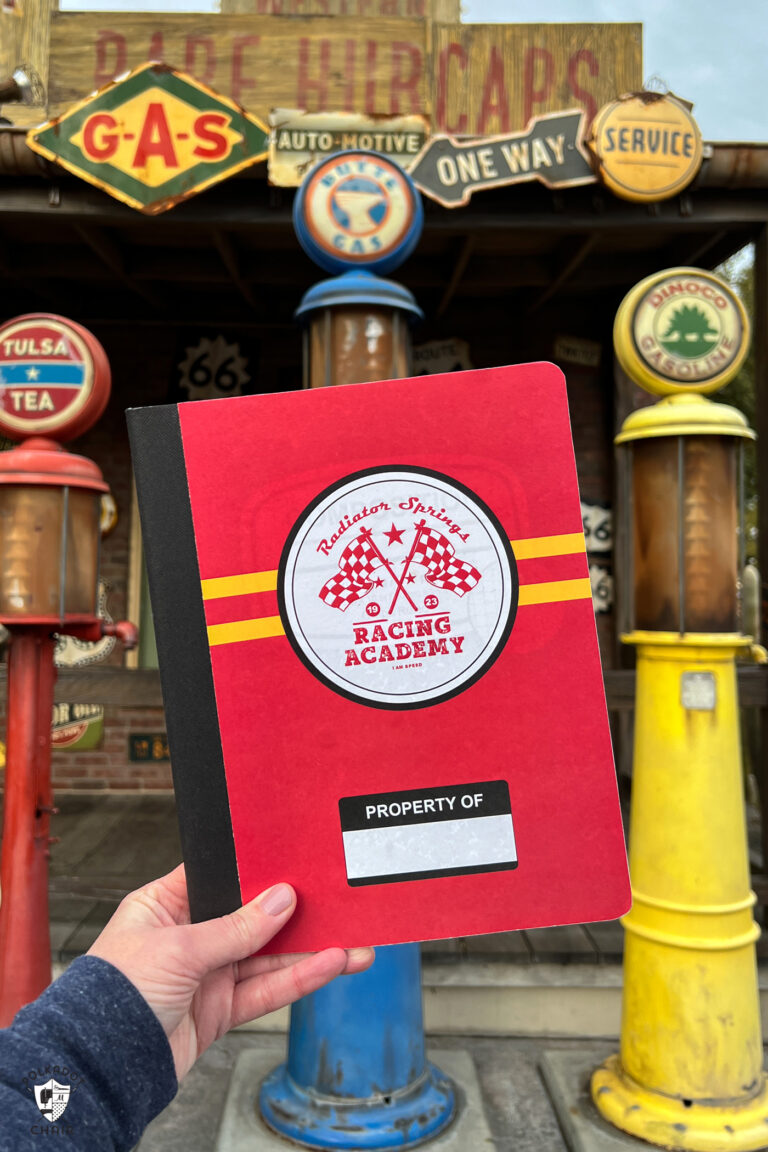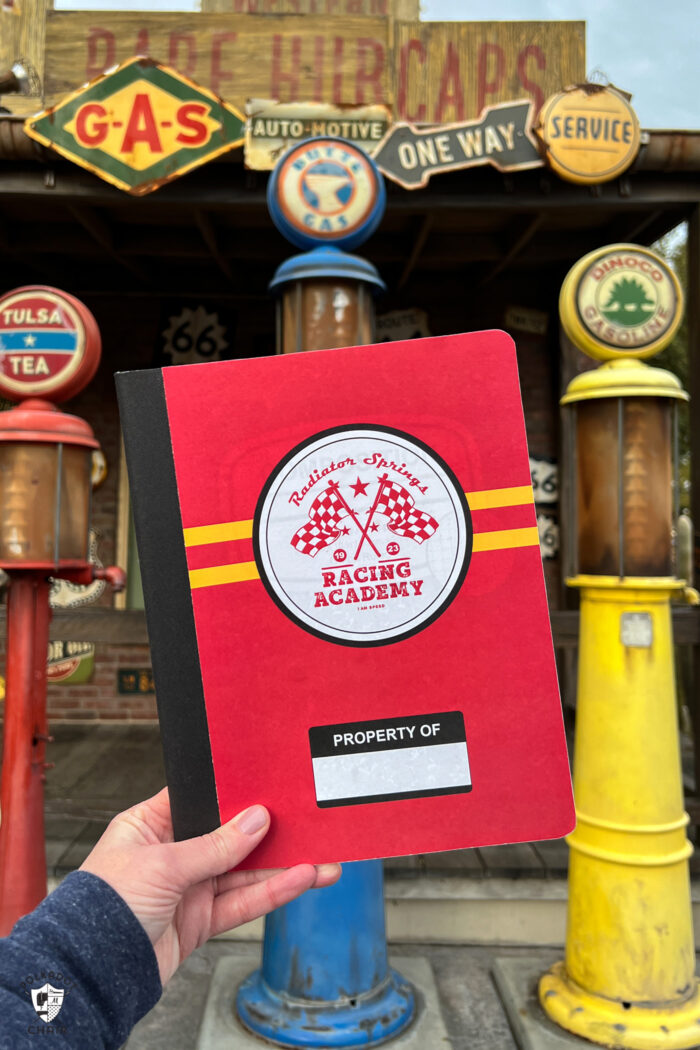 How to Get the Printable
Fill out this form, and we will email you a link to get the printable notebook covers.
If you are not familiar with the process, we will walk you through the steps to cover the composition notebook with the paper below.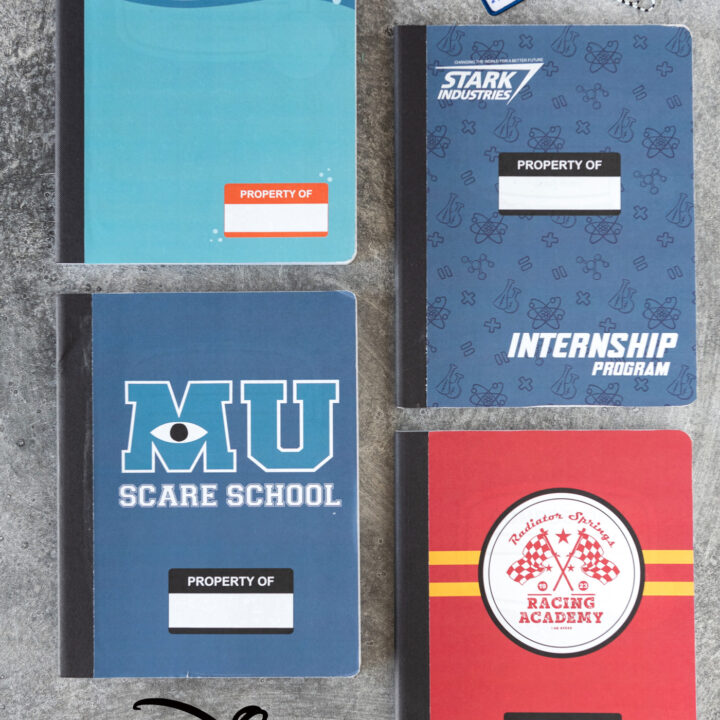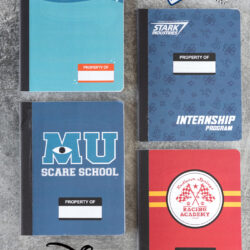 DIY Disney Composition Notebooks
Cover a simple set of composition notebooks with our free printables to create a fun set of Disney-inspired notebooks.
supplies
1

Composition Notebook

the printable comes with 4 different covers; the instructions are shown for one cover, but the steps are the same for all.

1

Glue Stick

I prefer UHU brand

1

Printable

follow the instructions on the blog post to get the printable.
Instructions
Print the notebook covers. Make sure when you print them they are printed at "actual size"

Cut the printable on the left-hand side so that it is flush with the image. You can use a craft knife and ruler or a paper trimmer.

Apply glue to both the front of the notebook (don't put glue on the black binding) and on the back of the paper.

Place the paper on the notebook, and ensure that the entire notebook front is covered by the image on the paper. Smooth the paper.

Open the notebook and using a craft knife and a cutting mat, trim the paper flush with the notebook.

Repeat with the back cover.
Notes
Tip:
If you have a messy margin where the paper meets the notebook binding, you can cover it with a bit of Washi tape.  
PRINT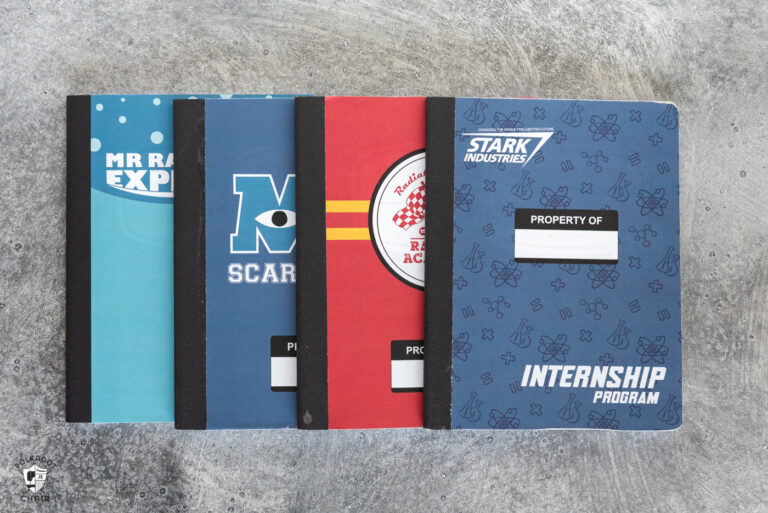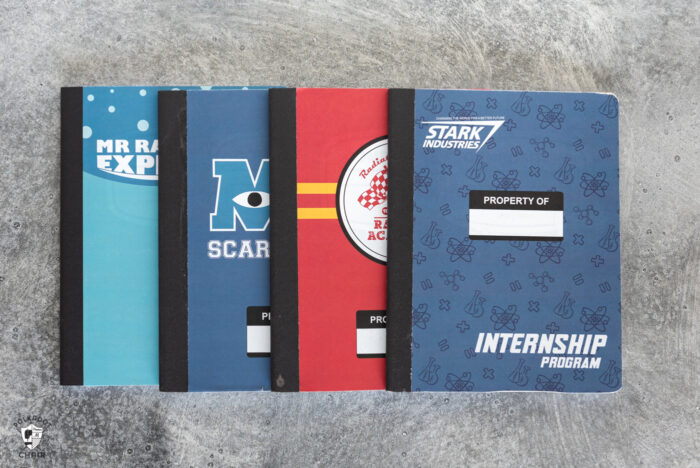 That's it. The process is quite simple, you and your kids will want to make many sets of notebooks. Just a reminder, all of the free printables on our site are for personal use only. No commercial use is allowed. These are just for your own personal enjoyment!
You May Also Like: