Create a unique pinwheel quilt block with this free pattern for the Wind Blown quilt block designed by Amy Smart.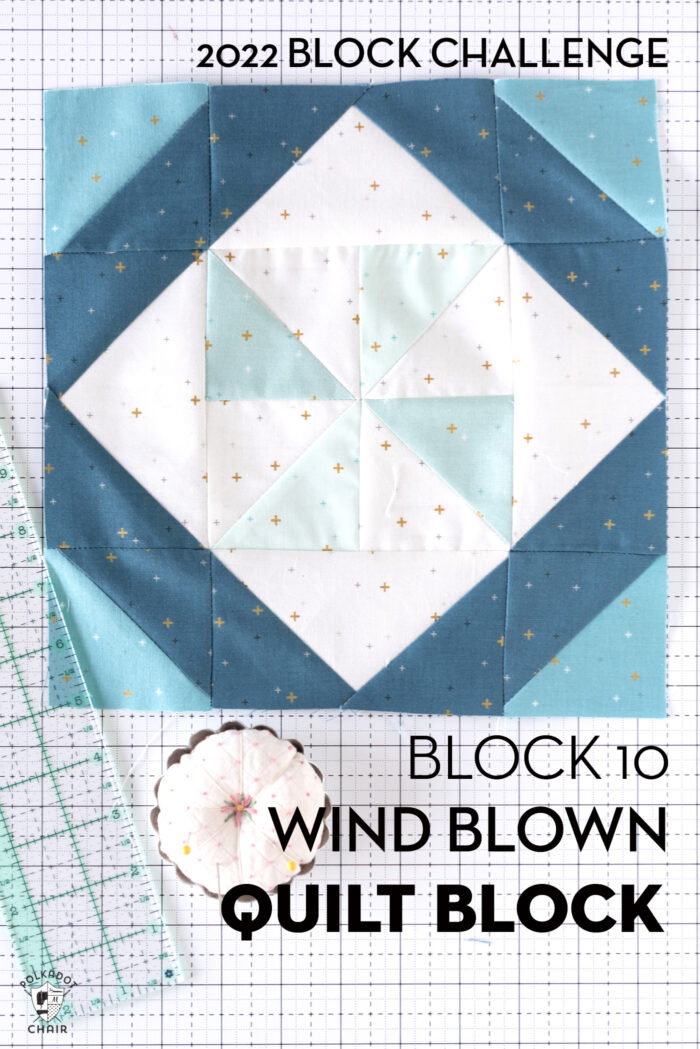 We are now more than halfway done with the Riley Blake Designs 2022 Block Challenge. There are 16 total blocks in the quilt and we are now up to block 10.
Table of Contents
This block was released the last week of March, however, I had it written down wrong on my calendar for the first week of April (oops!). Even though it's now April, this is the last of the March blocks.
Next week, there will be a new block that will be the first of three blocks for April.
About the Block
This week's block was designed by Amy Smart of Diary of a Quilter.
The block pattern creates a 10″ finished quilt block. This block features a pinwheel quilt block framed by a few diagonal lines.
Additional Fabric Choices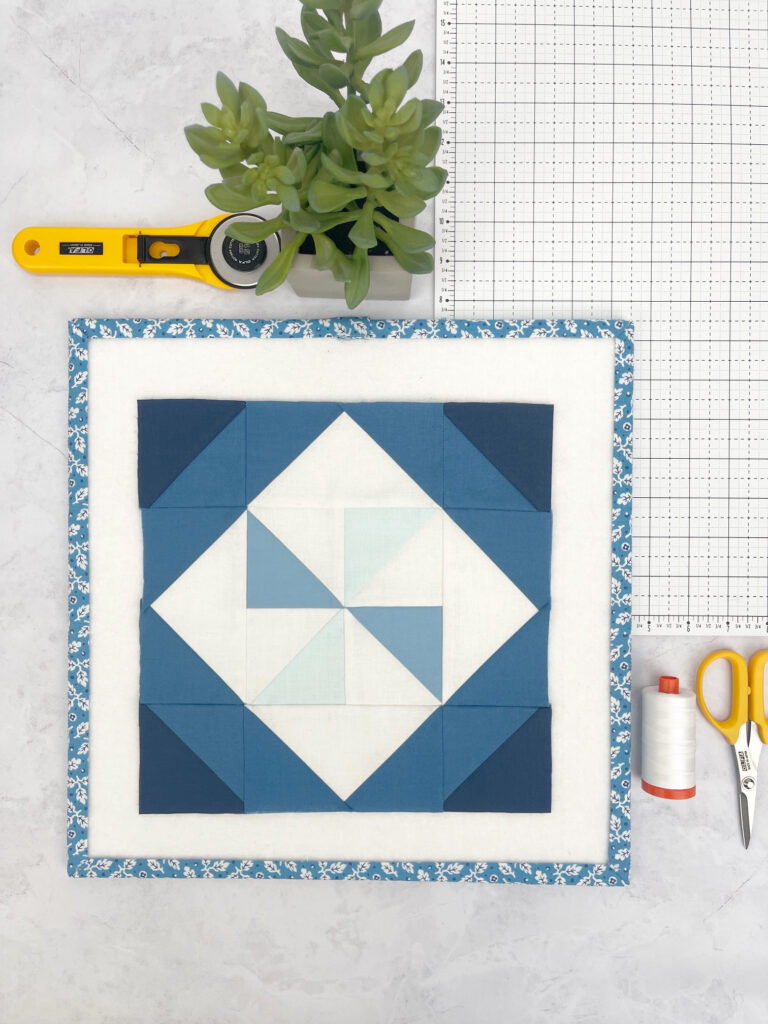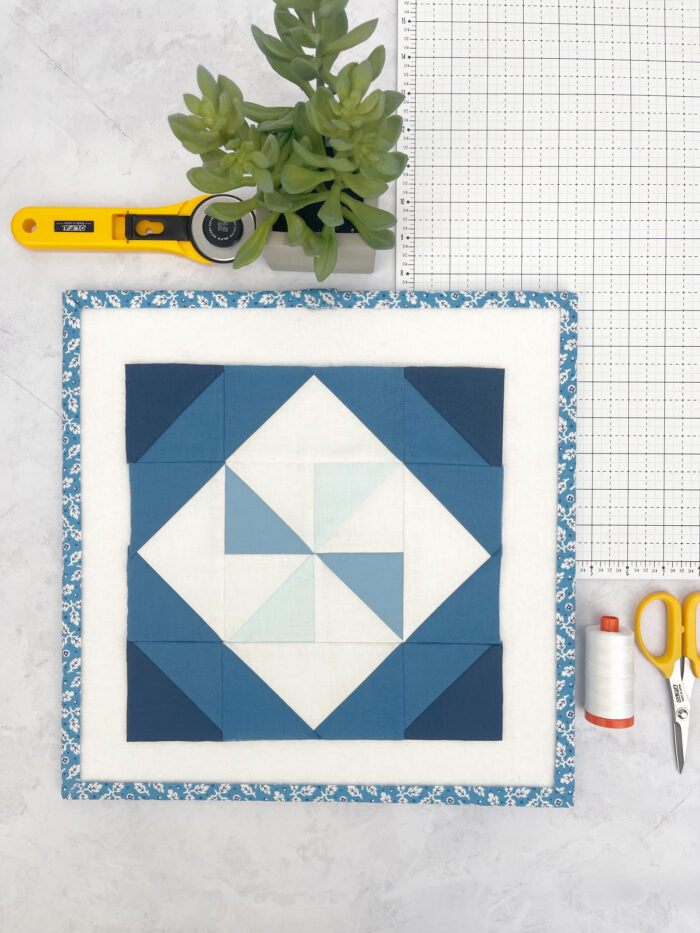 Here you can see the block sewn by the Riley Blake team in Riley Blake Confetti Cotton Solids.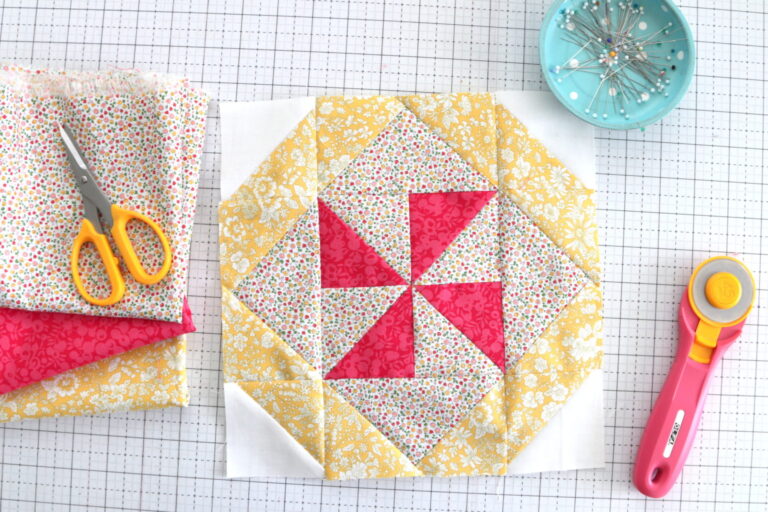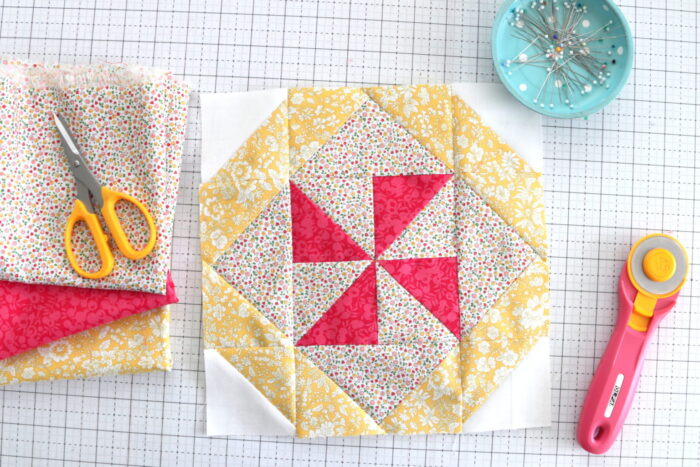 Amy created her block using Liberty fabrics. I swoon. Her quilt is turning out beautifully!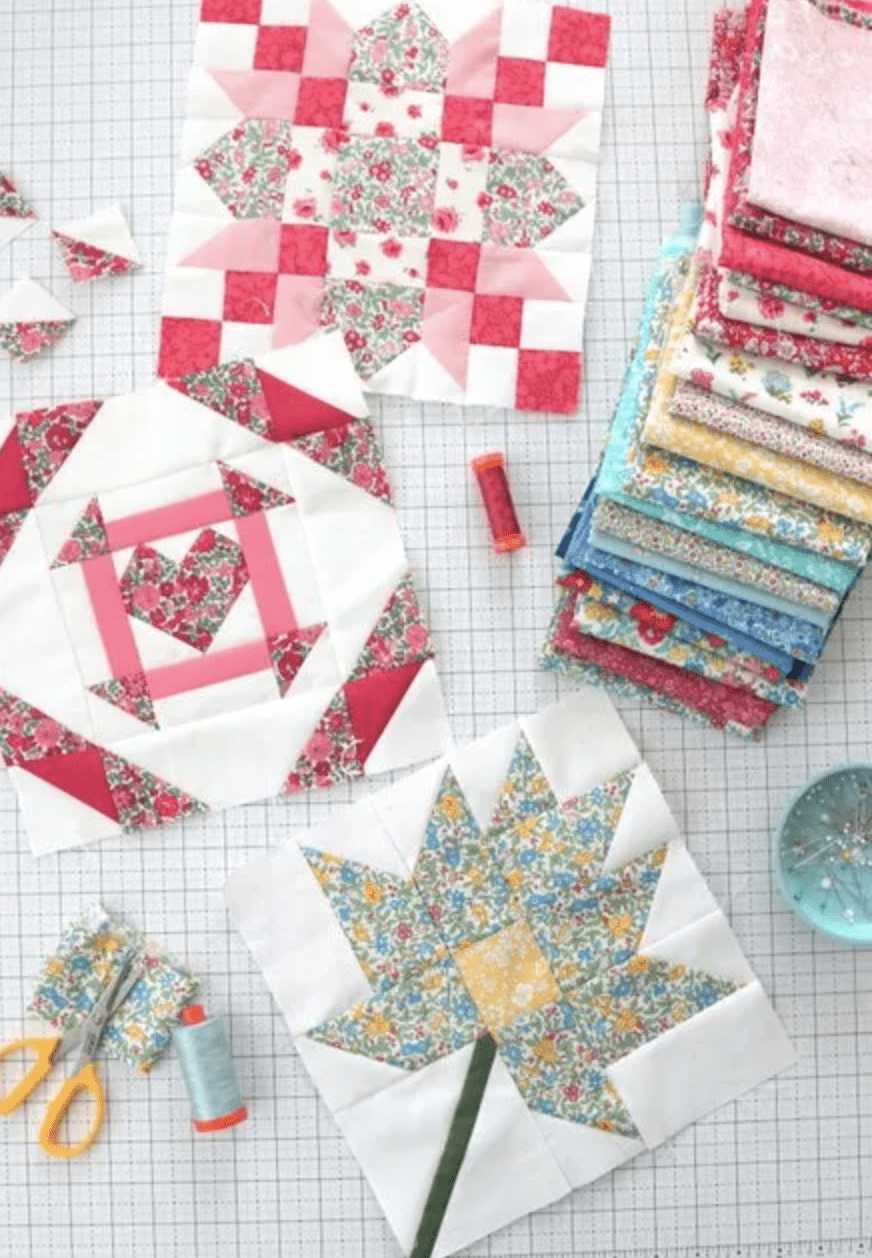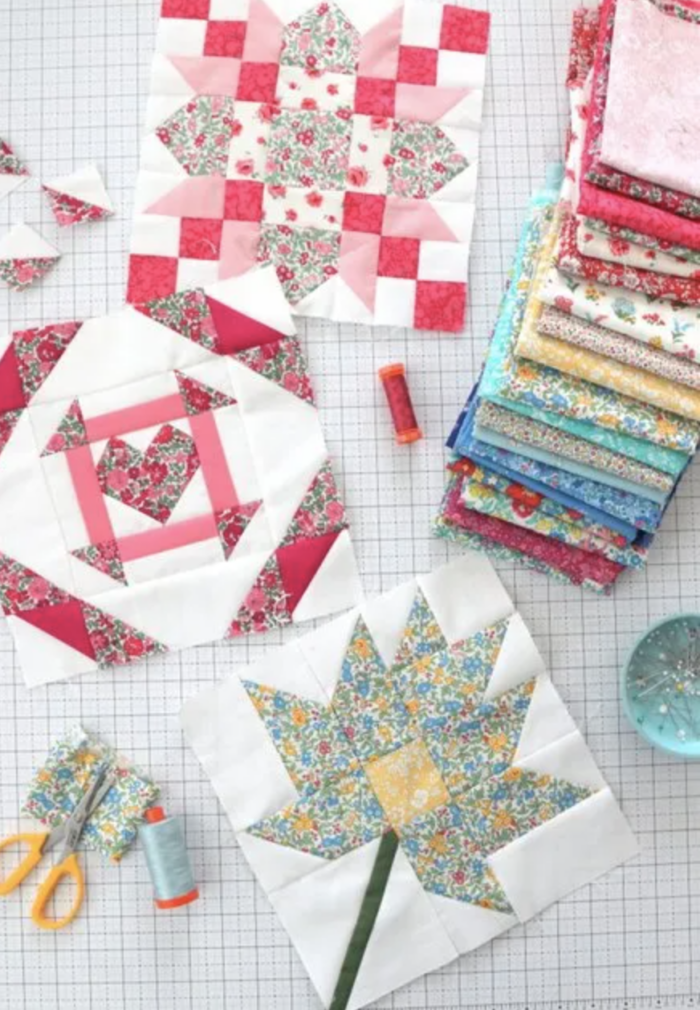 How to Get the Block Pattern
Fill out the form below and we will email you the information to get the block!
Quilt Block Schedule
Here are all of the free block patterns shared so far in the 2022 Quilt Block Challenge.