Keep your napkin from blowing away when you're eating outdoors with this cute and functional Oilcloth Placemat! Keep reading learn a few tips and tricks for working with oilcloth and how to make oilcloth placemats with pockets. If you like this project you may also like this roll up chalkboard placemat sewing tutorial. 

I took a good look at our deck last week. The weather is warming up and pretty soon we will be eating dinner outside again (hallelujah!).  It was the first time I'd really looked the deck over since Fall. I was trying to "access" how much grime had built up over the winter. What I found was not pretty.  The thing is looking pretty dirty. I foresee a weekend of power washing in our near future.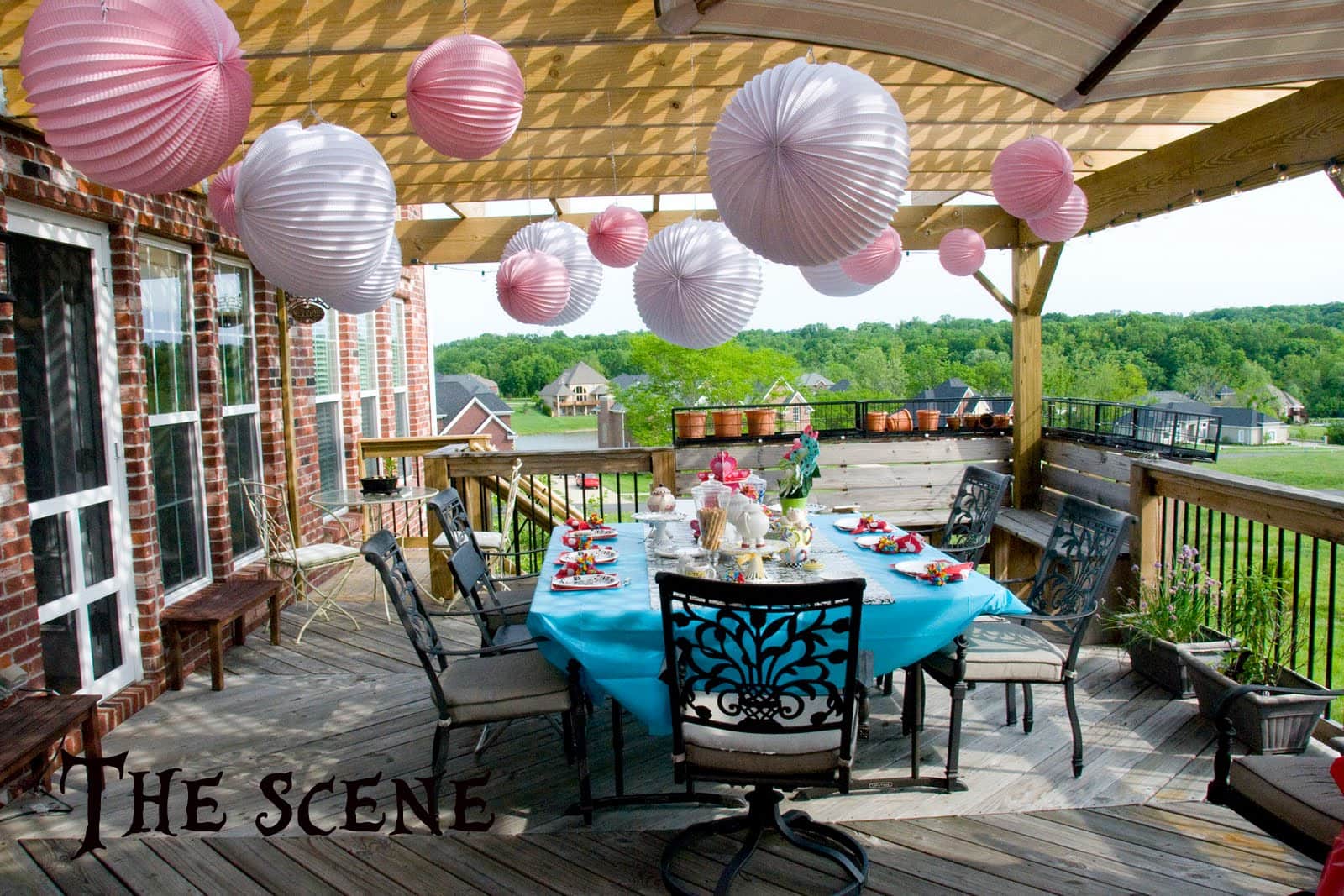 (an older photo of our deck, "dressed" up for a party)
I love our deck, it has a great view of our neighborhood and a pergola on top to filter the harsh afternoon sunlight. I try to eat dinner outside each evening that the weather is cooperative.
Even though we keep the table on our deck pretty well cleaned off, I noticed that it gets a bit dusty and I like to have a set of placemats to use when we eat outside.  I was using plastic placemats until one day the pattern from the placemat MELTED into our table top! What's worse, is that they were Thanksgiving placemats! We ended up with turkeys all over the top of our table. Note to self; hot temperatures and plastic placemats DO NOT MIX!
We managed to get the turkeys off of the table, and ever since then I've been more careful with what we use outside.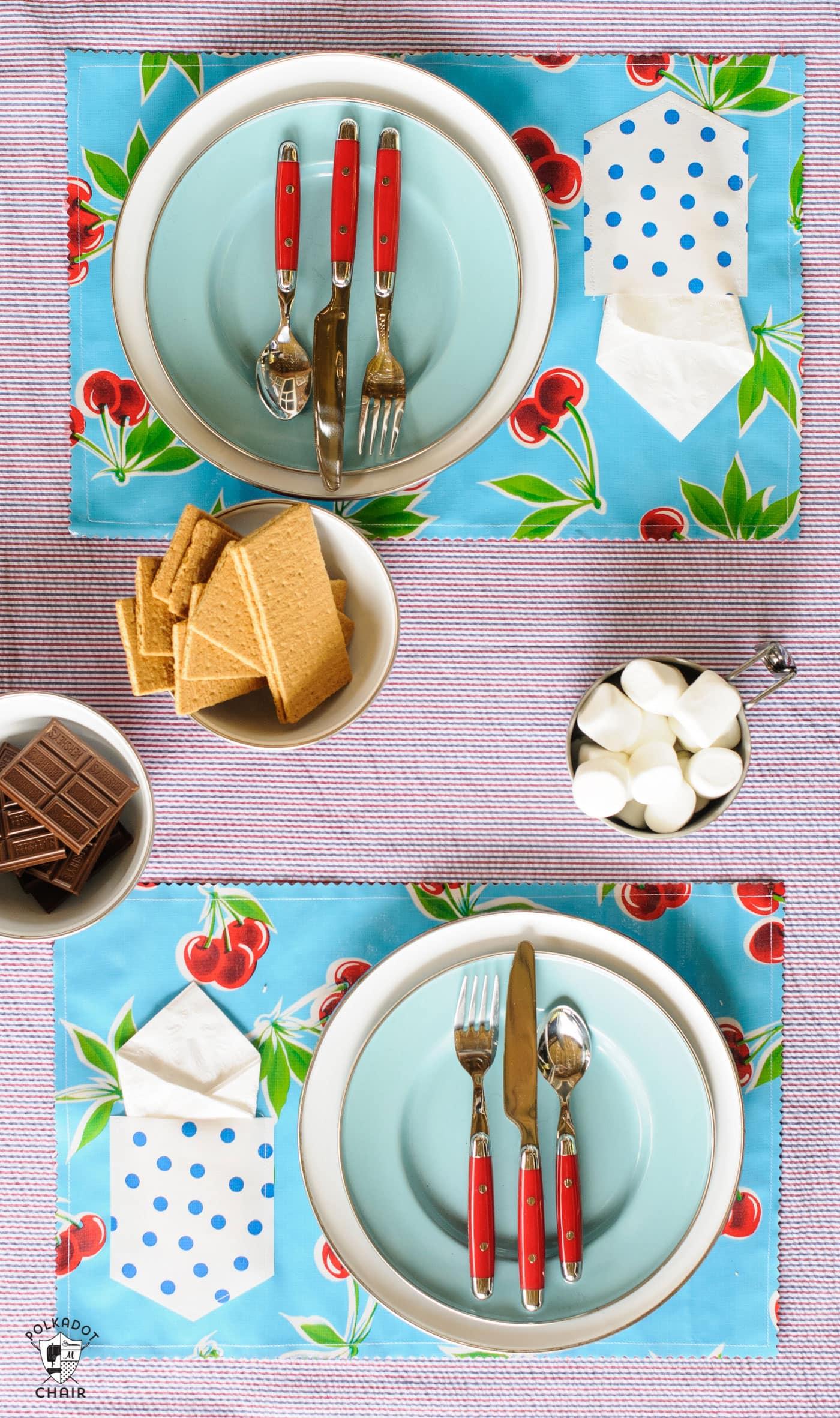 A few years ago I made a set of Oilcloth Placemats to use when we eat outdoors. They are easy to store, and easy to wipe off. I even added a pocket to them to hold my napkin. I hate it when it blows away while I'm eating!
To keep it simple, to finish the edge of these placemats instead of sewing on bias tape, I just pinked the edges. The oilcloth is pretty easy to sew with you just need to know a few tips, which I'll share with you today.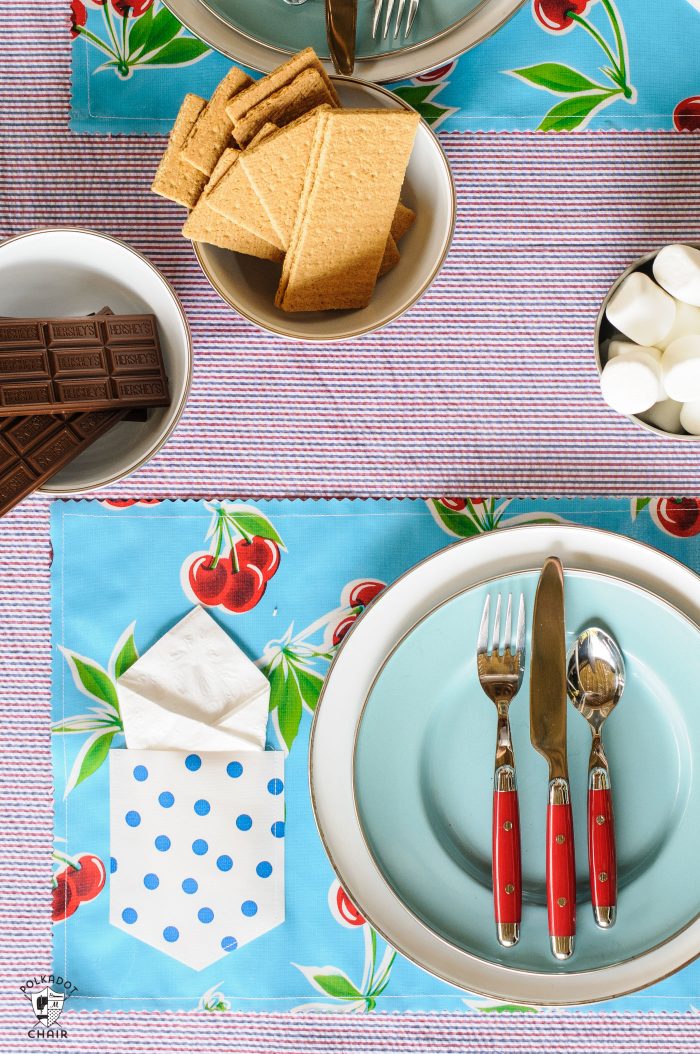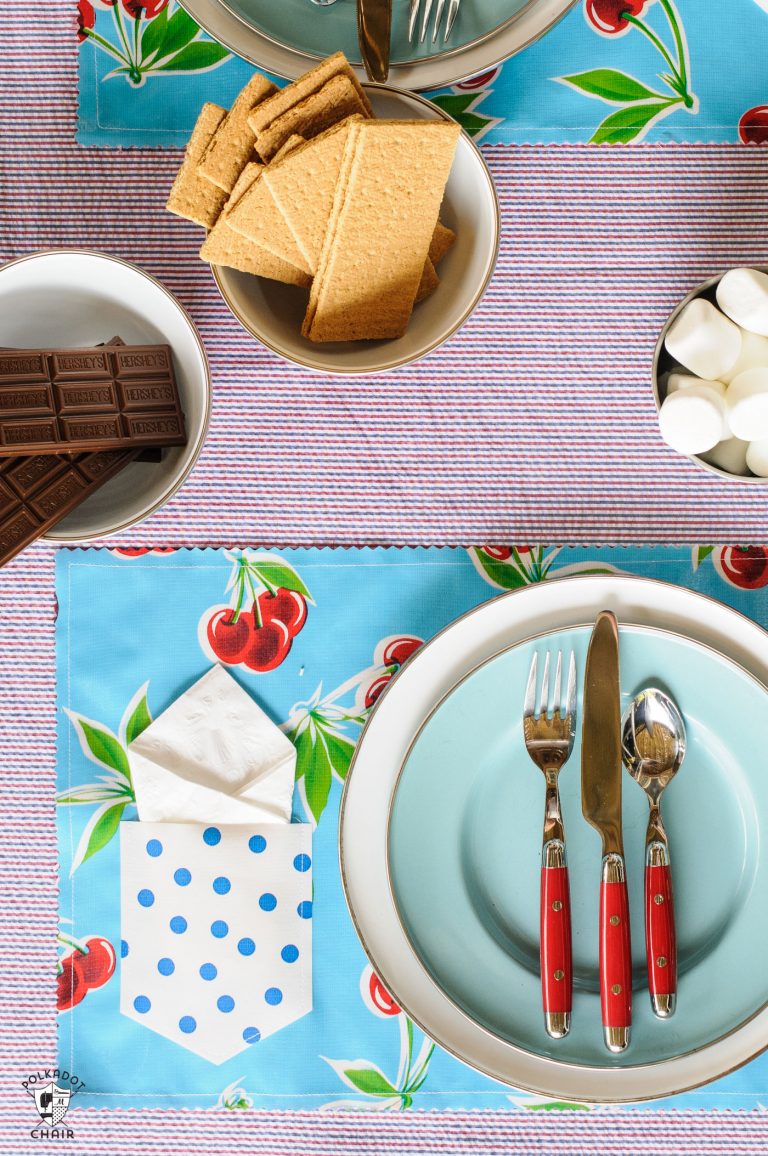 Are you ready to make some??
Just CLICK HERE to read the full free sewing tutorial!!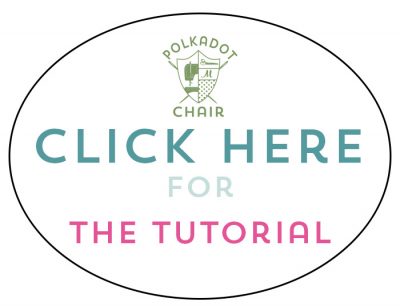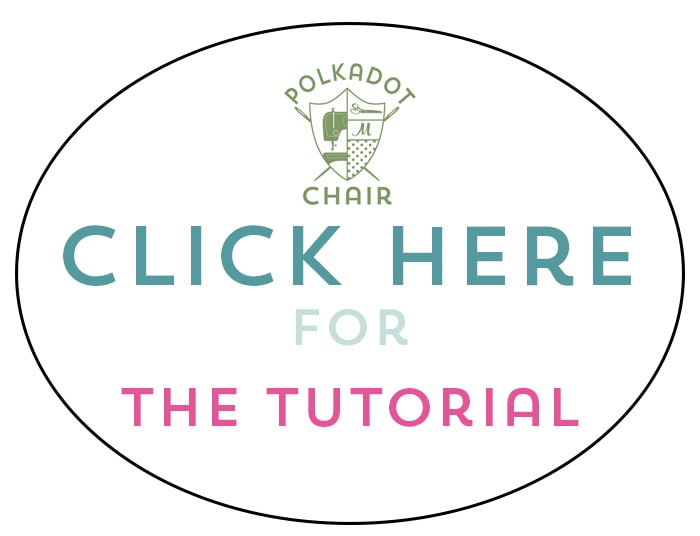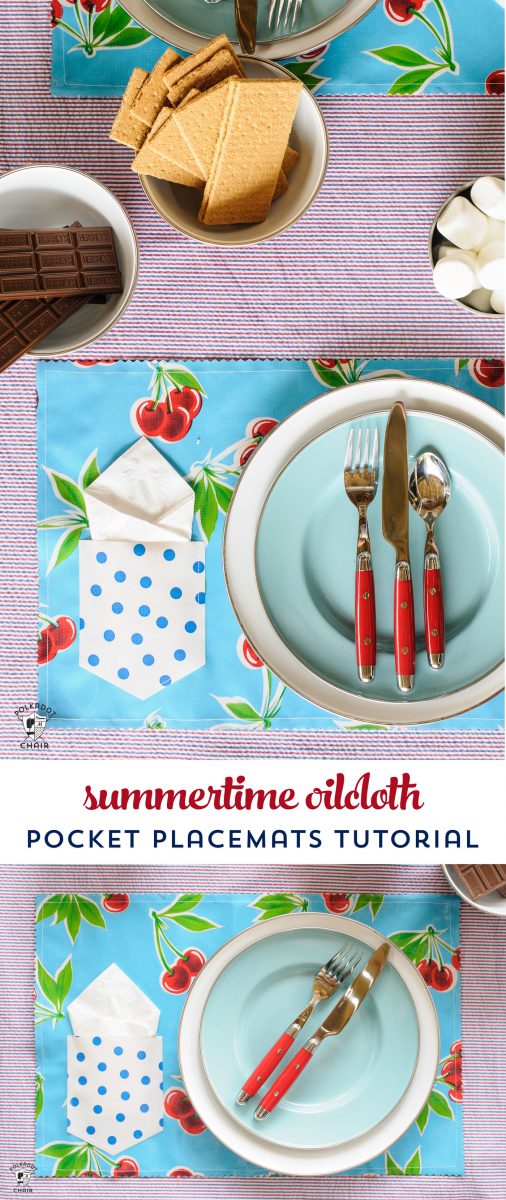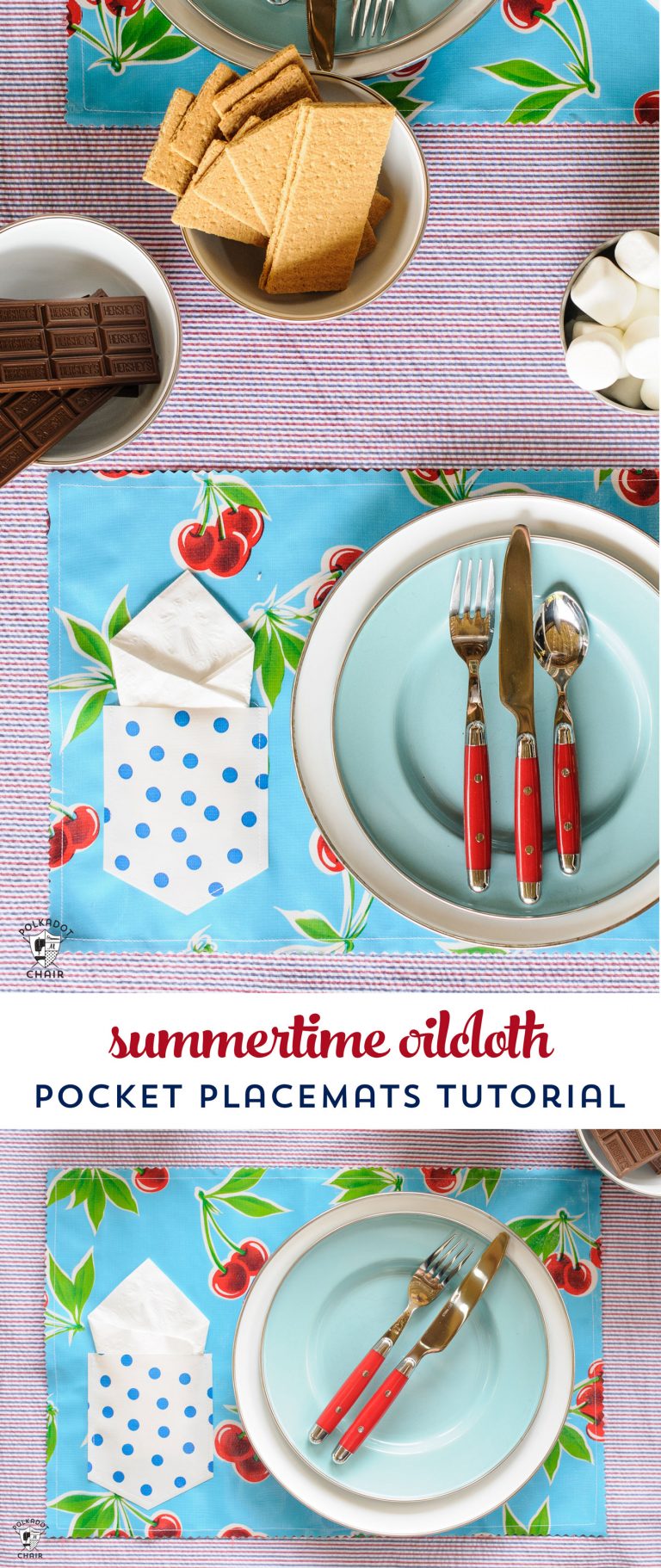 Print Friendly
8