Learn how to make a set of cheerful patchwork quilted placemats with today's project from the Tantalizing Tabletoppers book by Pat Sloan. These quilted placemats add a pop of color and pattern to any tablescape. Depending on your fabric choice, they can be easily customized and are quick to create.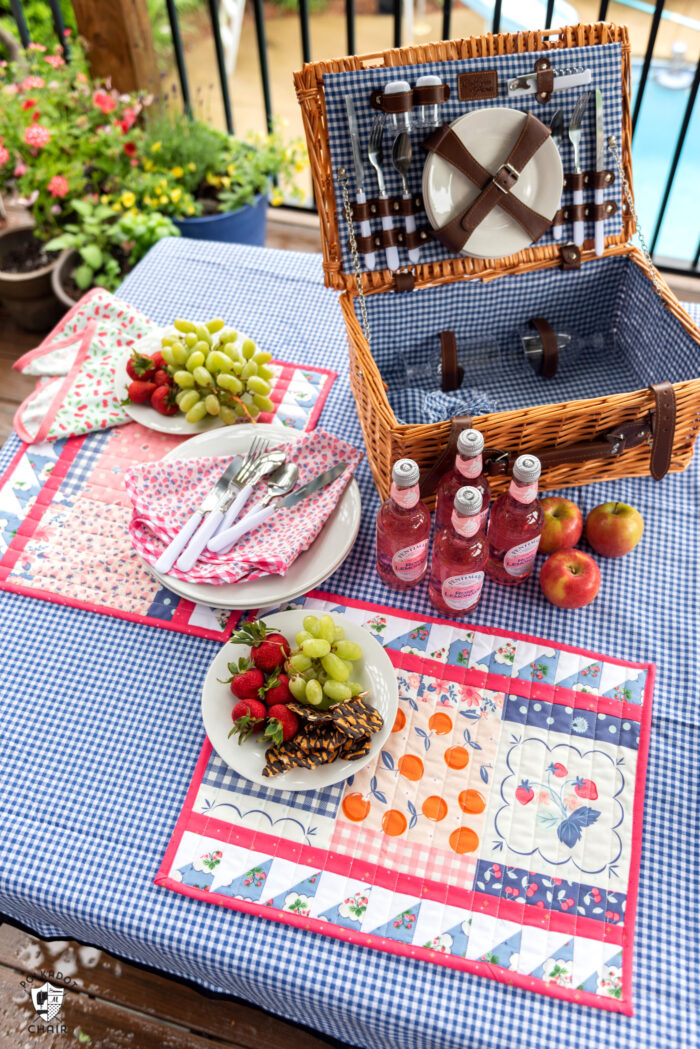 Today I'm excited to be sharing a project with you from Pat Sloan's new book, Tantalizing Tabletoppers. If you've been a long-time reader, you know that I've worked with Pat a few times (I created a fun Halloween table topper from her last book).
Table of Contents
With the warmer weather finally making an appearance in Kentucky, I've been very motivated to finish my Picnic Basket linens.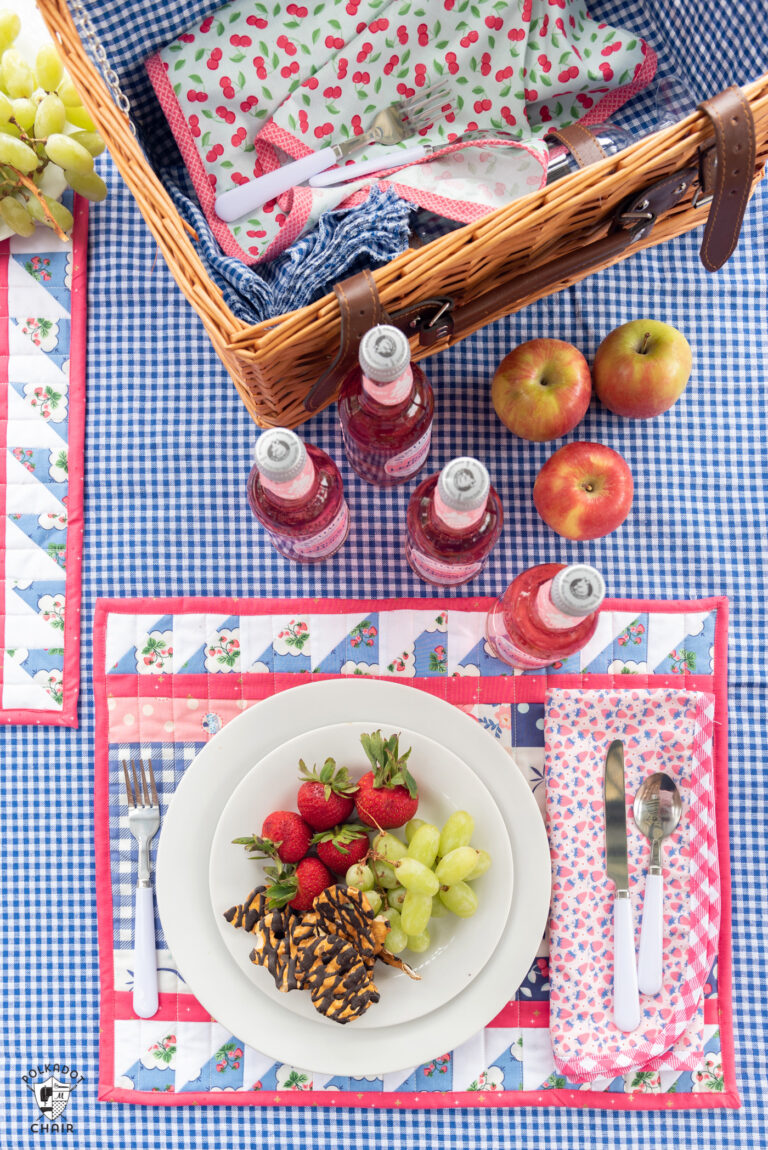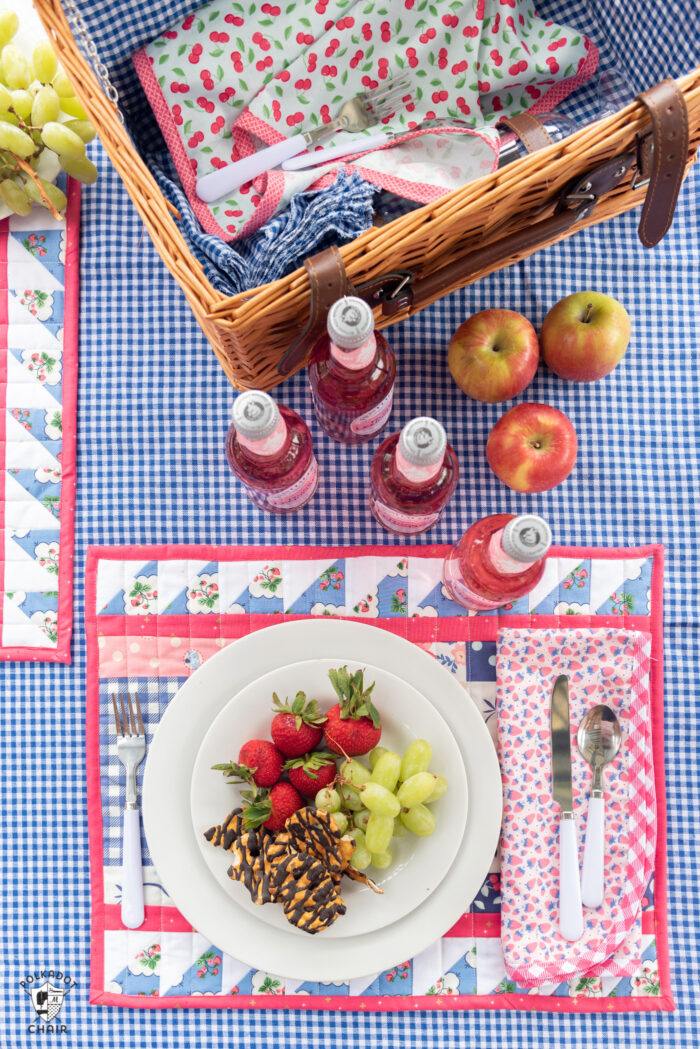 My husband gifted me a basket for Christmas this year, and I've slowly been adding handmade items to the basket. We plan to put it on the back of my bike and take it with us on our summer adventures (well, that's the plan; we will see how it goes *wink*).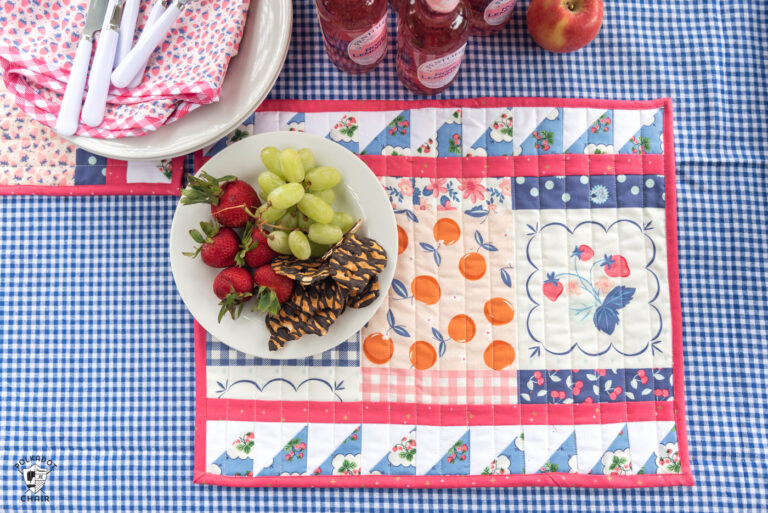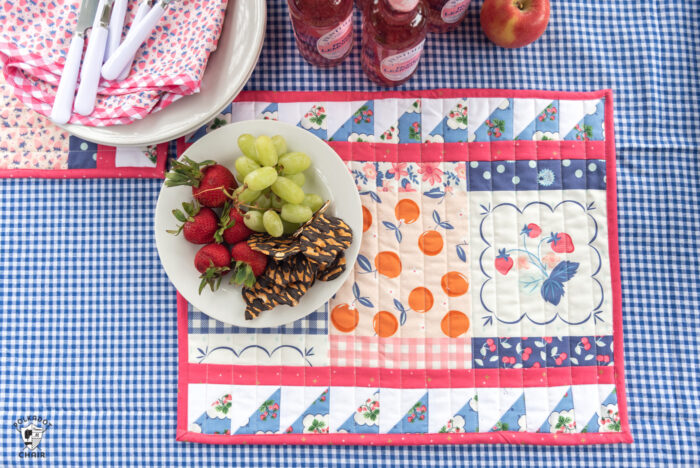 A few weeks ago, I created a set of napkins from fat quarters of fabric, and this week I added two quilted placemats to the collection. All of the sewn items are made with my Summer Picnic fabric collection.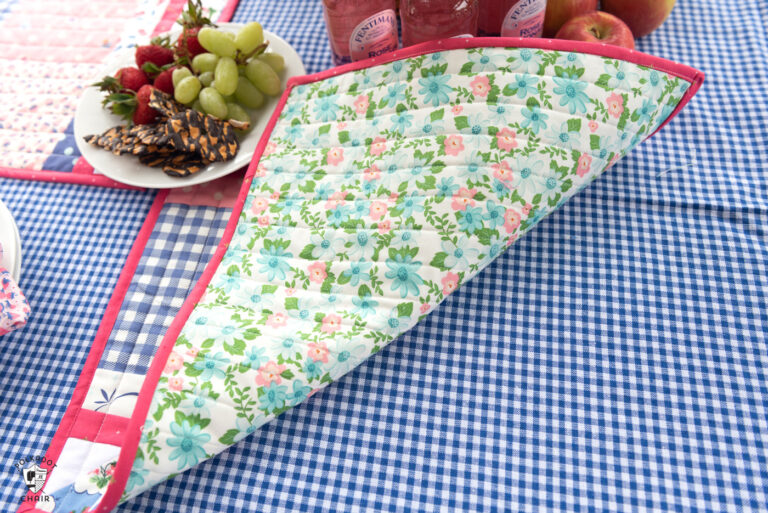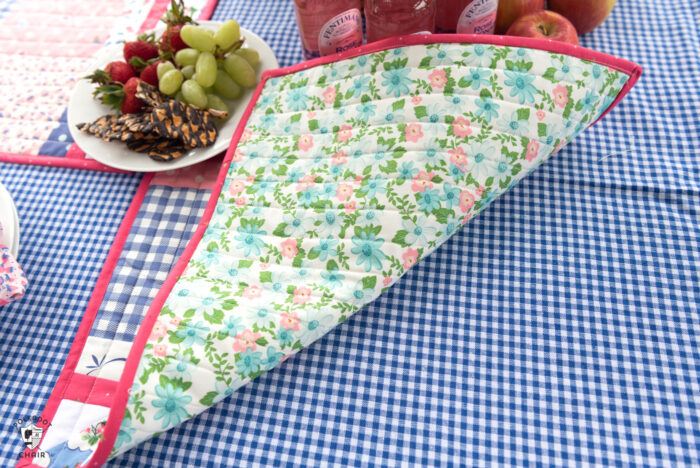 About the Book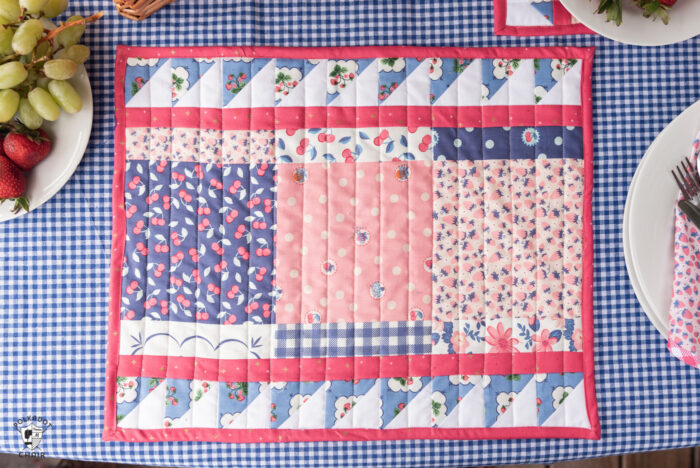 You can find the pattern for the placemats that I created in the book. The book features 12 different patterns, each one of them for a type of table topper, table runner, or placemat.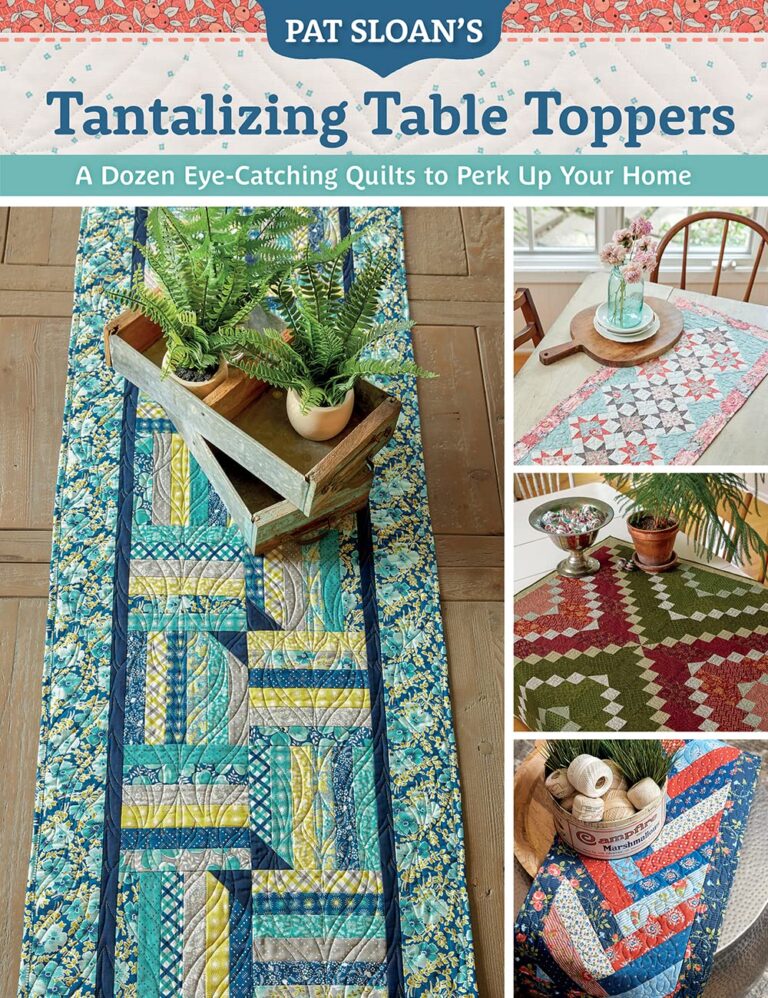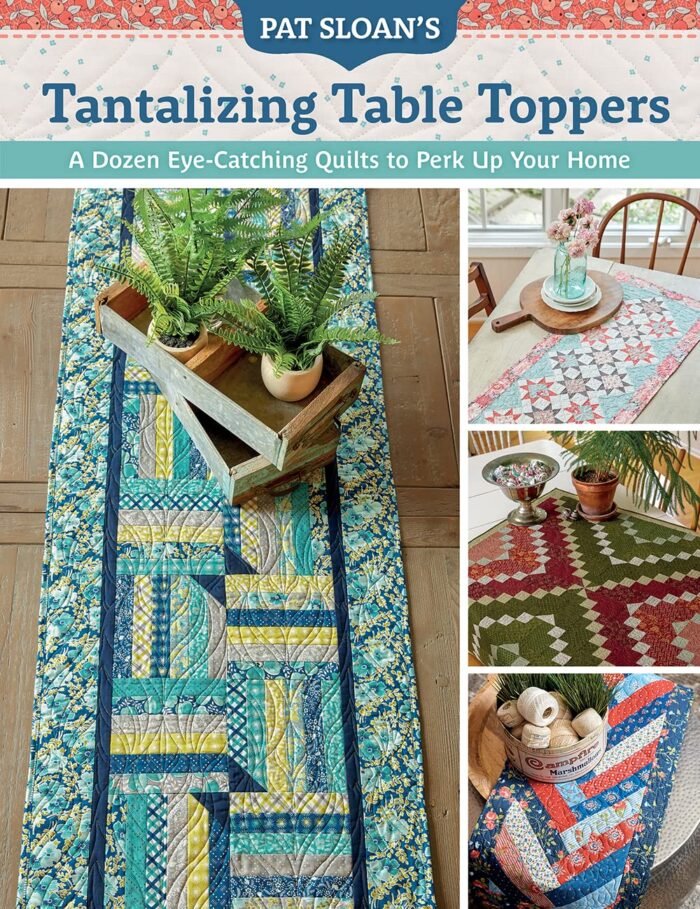 There are so many cute projects in the book, here are just a few of the ones that caught my eye!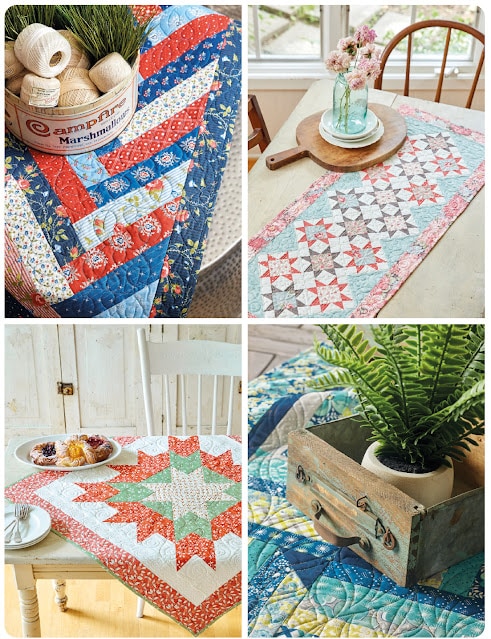 I'm eager to try the braided table runner at the top of the photo. The technique looks really interesting to me.
If you're not familiar with Pat, she writes detailed, easy-to-follow patterns. All of the patterns in the book include full-color illustrations.
Where to Buy the Book
You can find the book at many local quilt shops, Fat Quarter Shop, and Amazon.
How to Enter to Win a Copy
Pat is giving away a copy of the book for each stop of her tour. To enter to win a book from this stop, just swing by my Instagram, and leave a comment on the post with the placemat photo (if you like what you see, I'd love for you to follow me there too, but it's not required).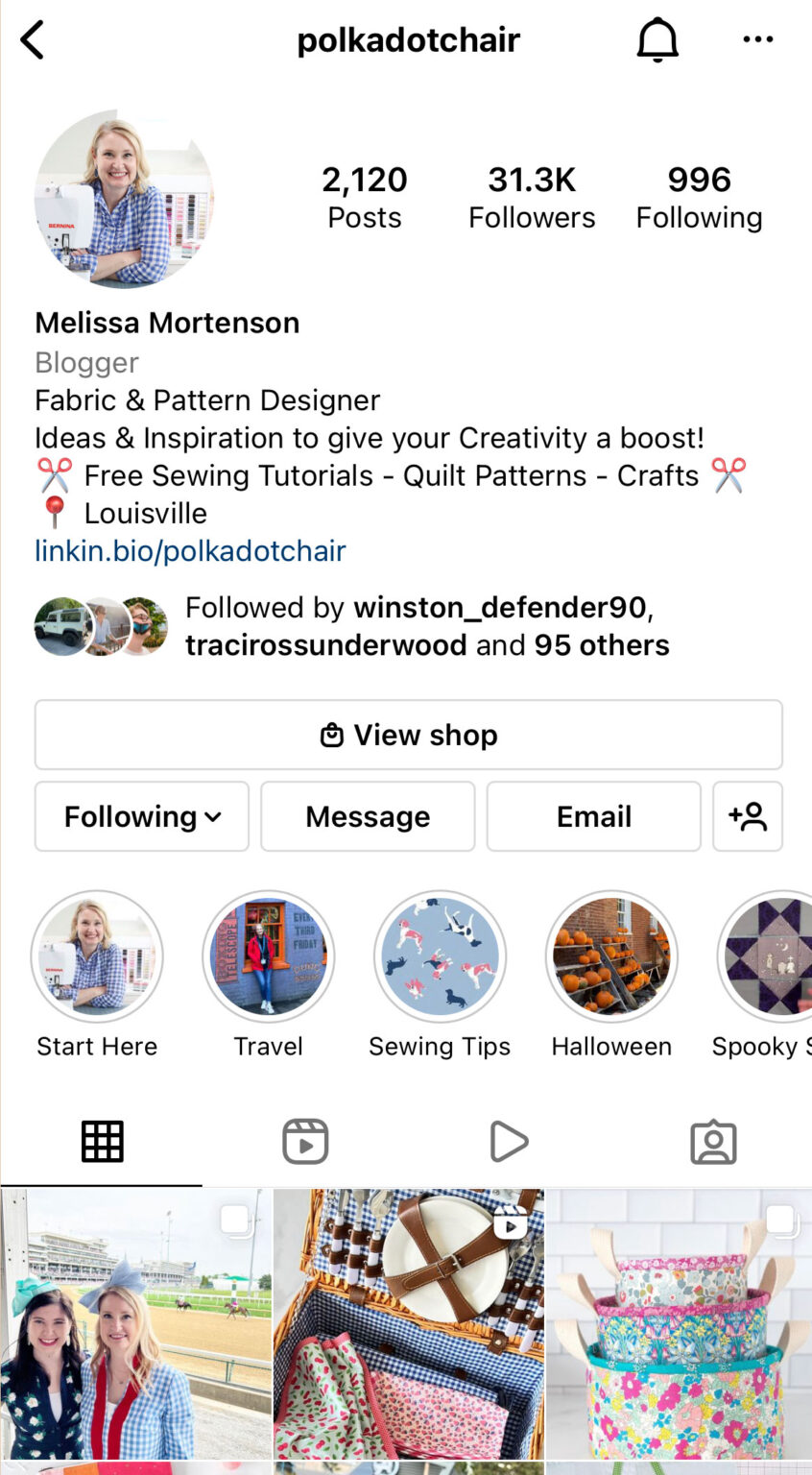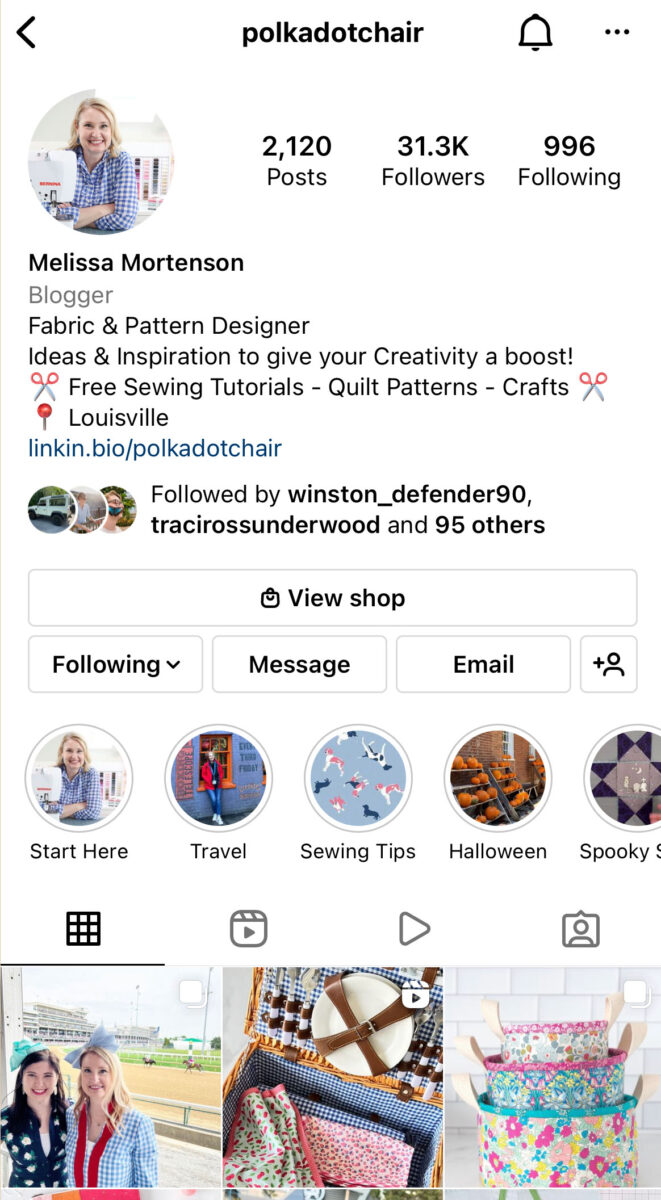 The entry is for a printed book for US customers, or a digital copy of the book for those outside the USA.
If Instagram isn't your thing, you can enter to win a copy of the book from one of the other stops on the book tour.
More Placemat Sewing Patterns
Chalk cloth Roll Up Placemat Tutorial
Quilted Halloween Placemat Pattern
Liberty of London Fabrics Quilted Placemat
Square in Square Patchwork Placemat Pattern
Oilcloth Placemats with a Napkin Pocket
Fat Quarter Placemats (these are not pieced, they just require two pieces of fabric).