The free quilt block pattern for week eight of the Riely Blake Designs 2022 Quilt Block Challenge is called Garden Charm and is a simple to construct block made of rectangles and squares.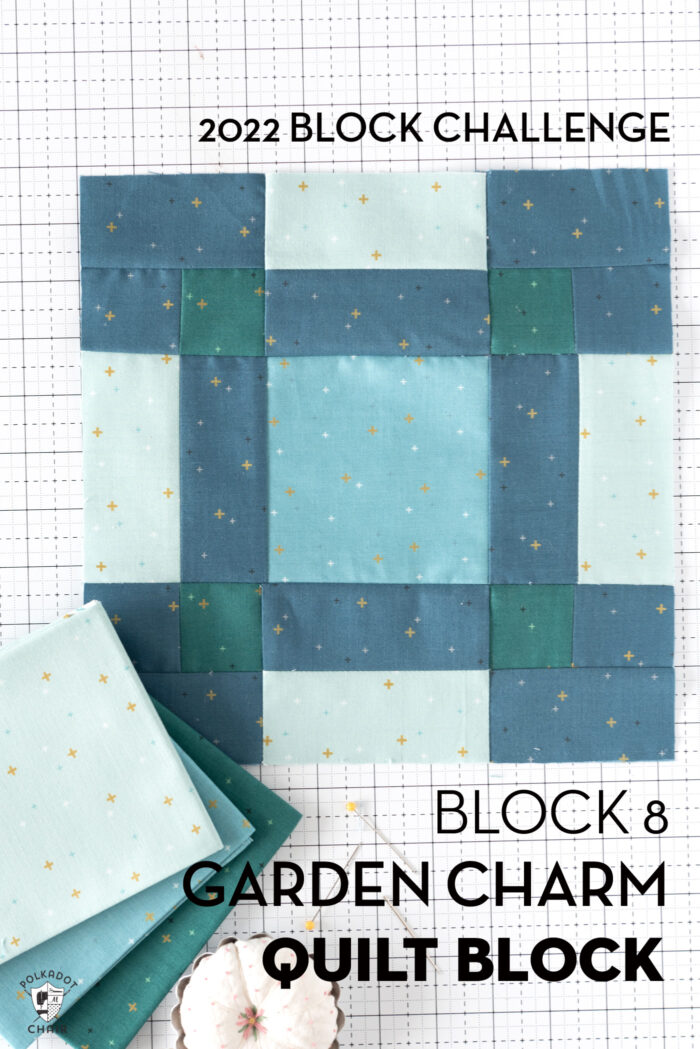 It's week 8 of the Riley Blake Designs Quilt block challenge, and I have to say that I'm pretty excited that I've managed to stay caught up on my blocks so far!
Table of Contents
About the Garden Charm Quilt Block
This week's block is straightforward but can be customized in many different ways. If you like to fussy cut the fabrics in your quilt, then I think you will love this block since it offers several spots to add a bit of charming fabric.
Even though this block is straightforward, I seemed to have messed up and had to unpick my seams several times! It's all user error; I wasn't paying close enough attention to the instructions.
The block is called Garden Charm and was designed by Fran Gulick of Cotton and Joy. If you haven't checked out Fran's quilt patterns, then you need to! She creates gorgeous modern quilt patterns. I'm smitten with her latest pattern, Copihue.
Quilt Pattern Progress
I took a moment to lay most of my finished blocks out this week to double-check my color and value placement. I'm happy with how they are progressing. I noticed that I need to watch my color value placement on a few of the blocks since I'm using a few colors with different values of the same tint.
My blocks are made with Sparkler Fabrics by Riley Blake Designs in Mediterreanean, Jade, Bleached Denim, Songbird, Bear Lake & White.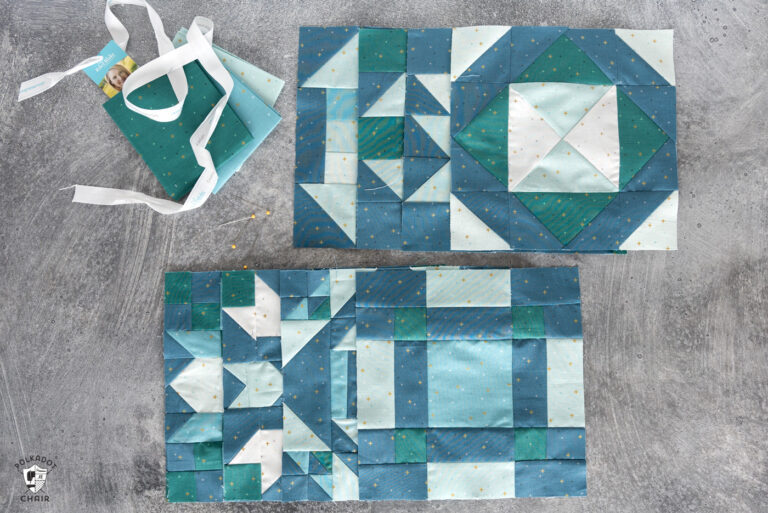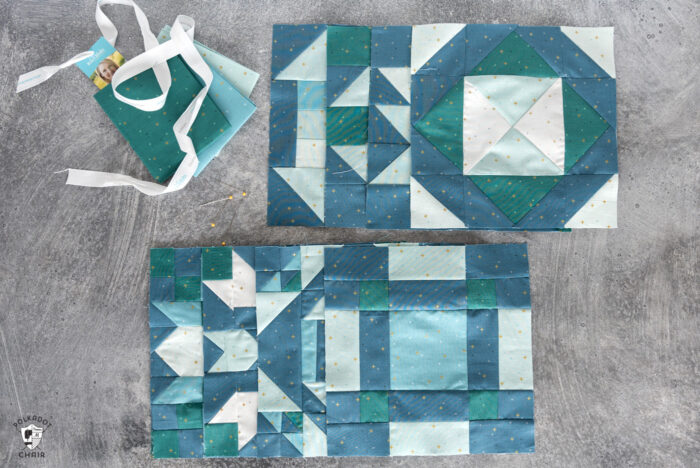 How to Get the Block Pattern
Fill out the form, and we will email you a link to get the block pattern PDF.
Quilt Block Fabric & Color Ideas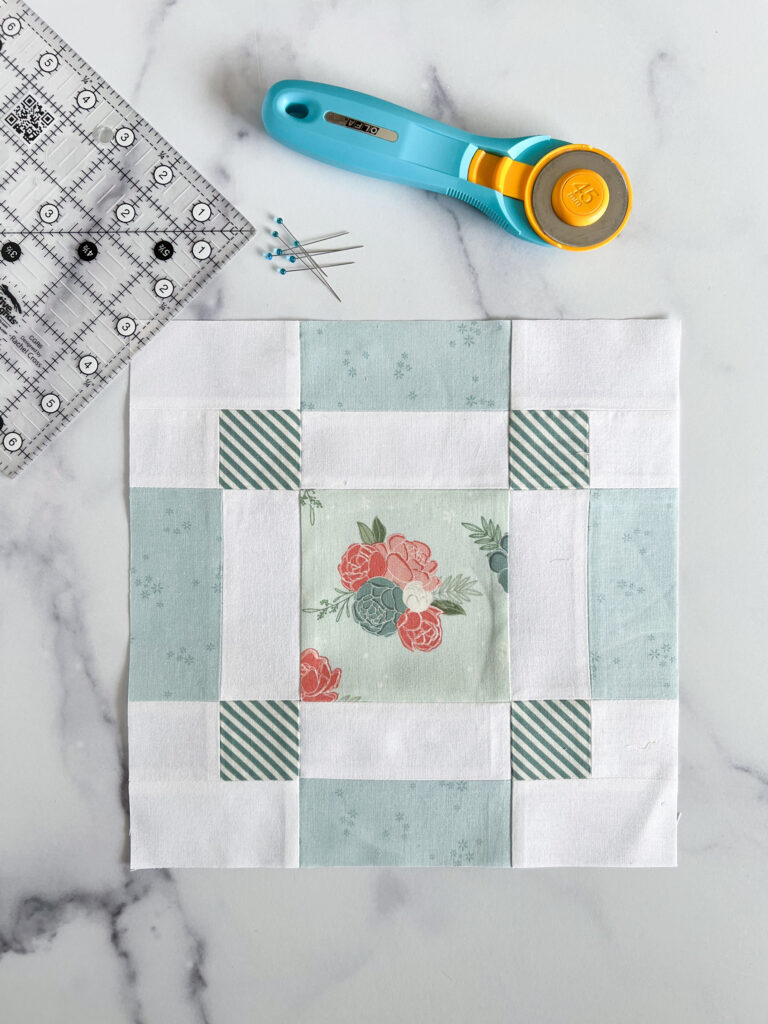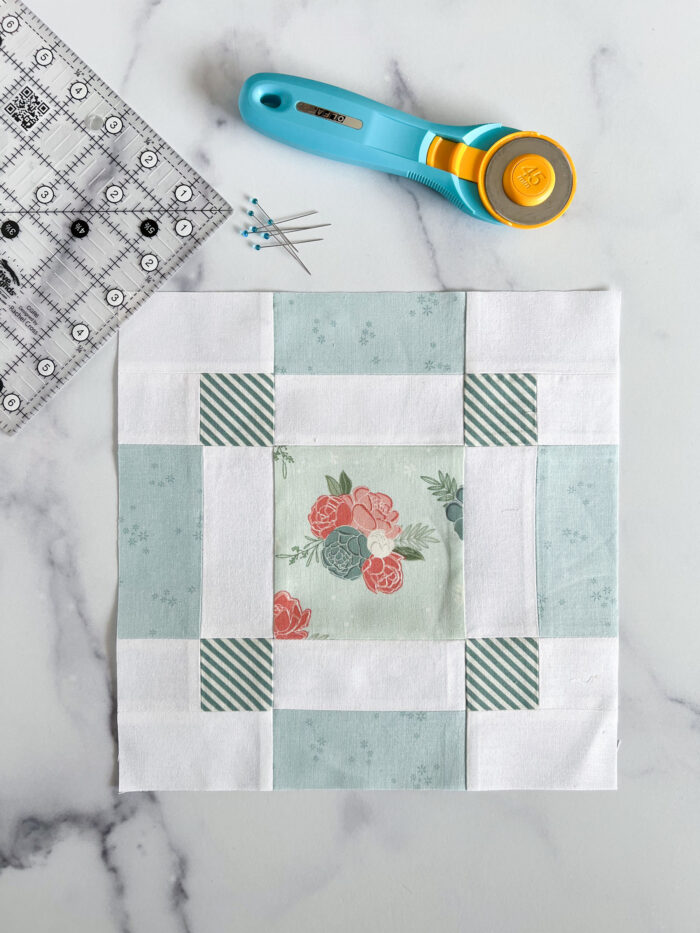 Block sewn by Fran Gulick of Cotton & Joy.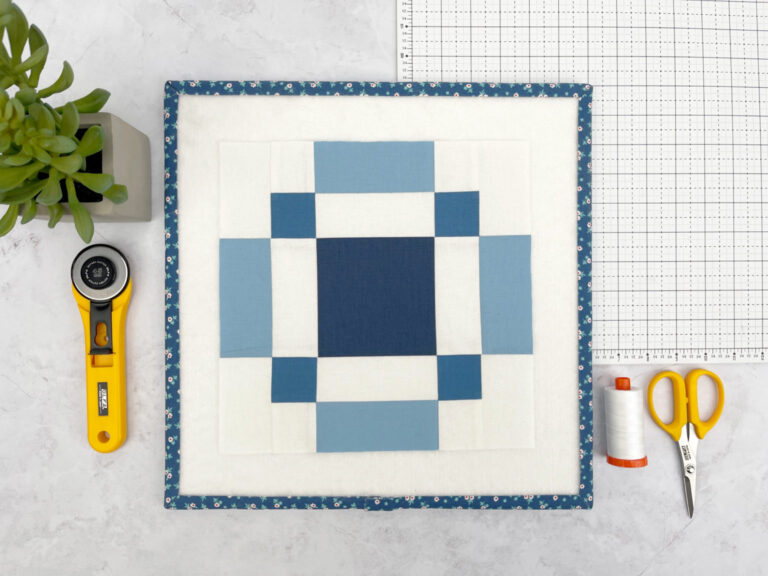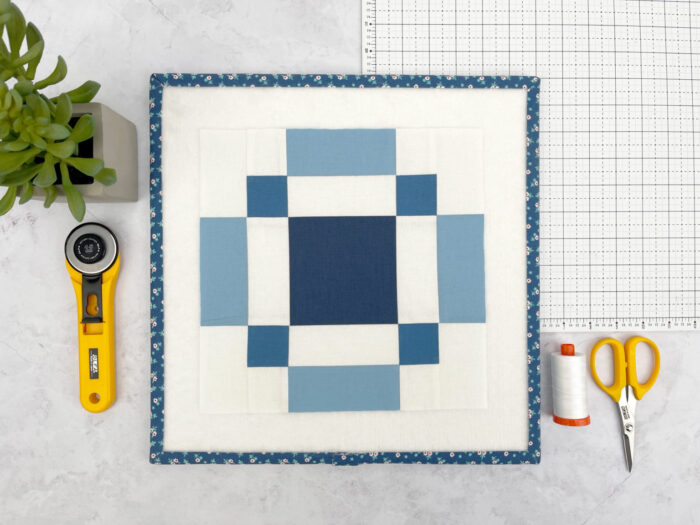 Quilt block constructed with Riley Blake Confetti Cottons by the Riley Blake Designs team.
Quilt Block Schedule
Here you can find all the quilt blocks shared to date.
If you're relatively new to quilting be sure to check out these posts.
Must-Know Quilting Saftey Tips