We've reached week 9 of the Riley Blake Block Challenge. This week the challenge is to make Maple Star Quilt Blocks.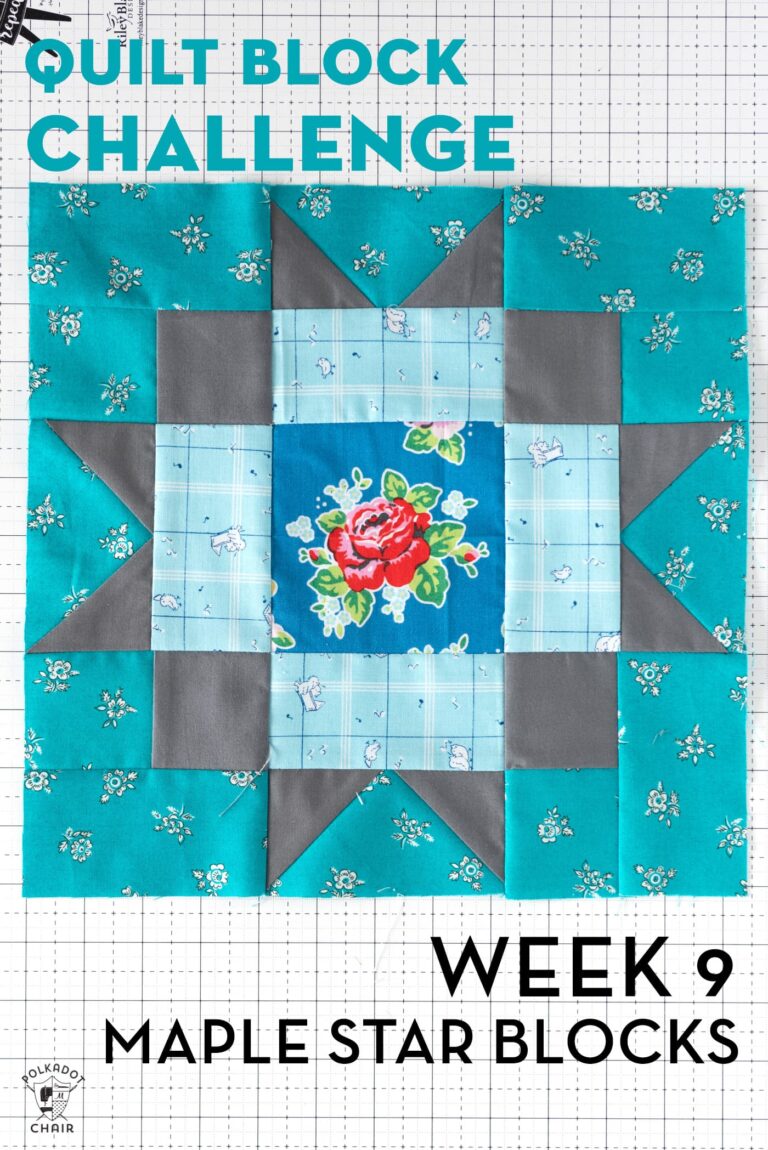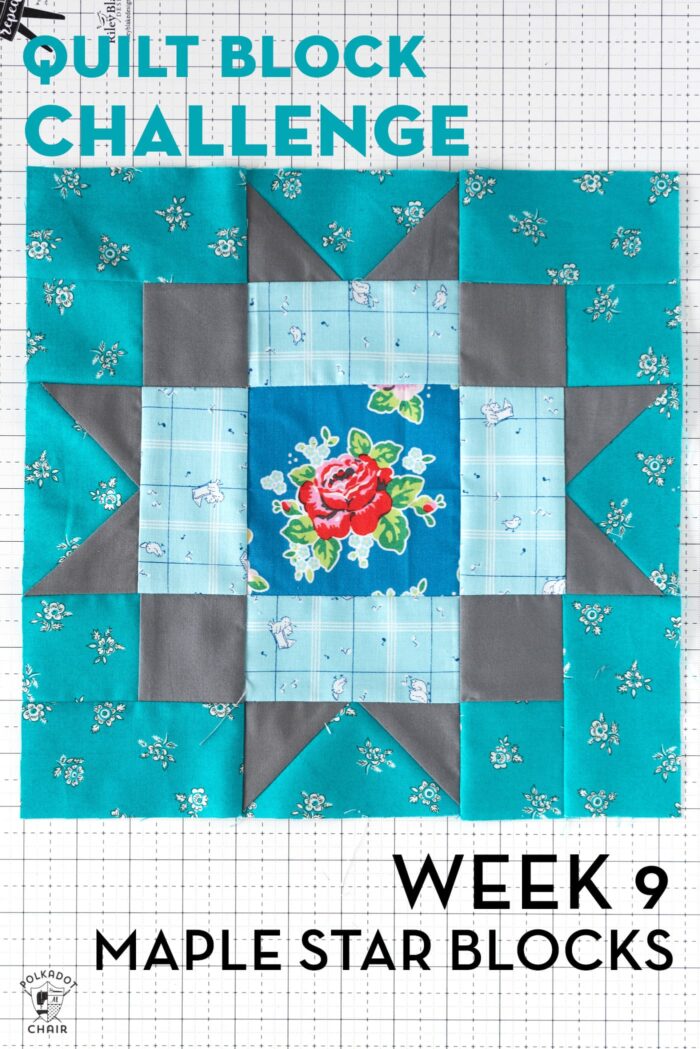 Another week and another quilt block! I'm having a hard time believing that it's been 9 weeks since this block challenge started. In some ways, it feels like years and in others, it feels like a week or two ago.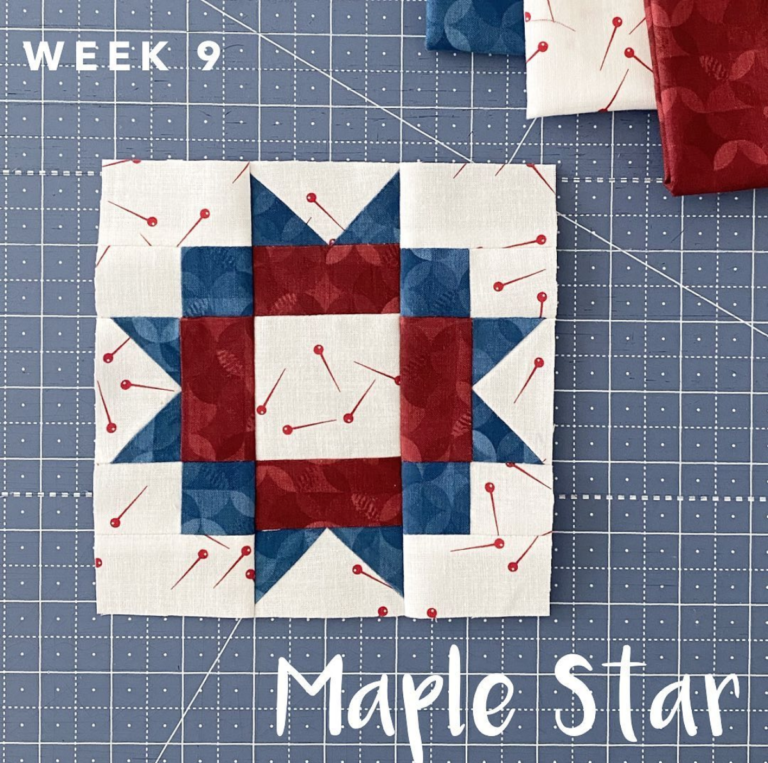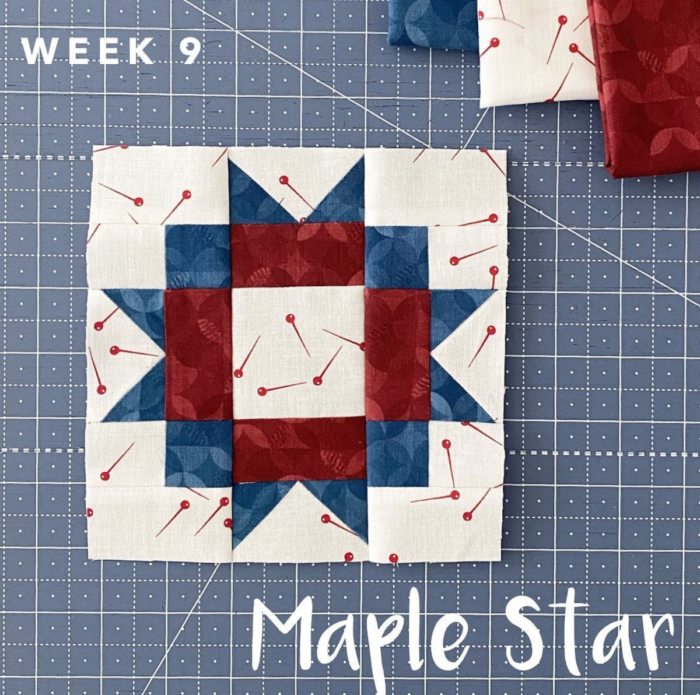 This week the challenge is to make a Maple Star Quilt block.
Jump to:
What is a Maple Star Quilt Block?
A Maple Star Quilt Block is a simple 9 patch quilt block featuring a combination of rectangles, squares, and flying geese blocks.
It seems more complicated to make than it actually is. The balance of the rectangles and squares give the block a graphic feel. Since the block is made up of multiple "layers" there is a lot of room for customization within the block as well.
Maple Star Quilt Block Tutorial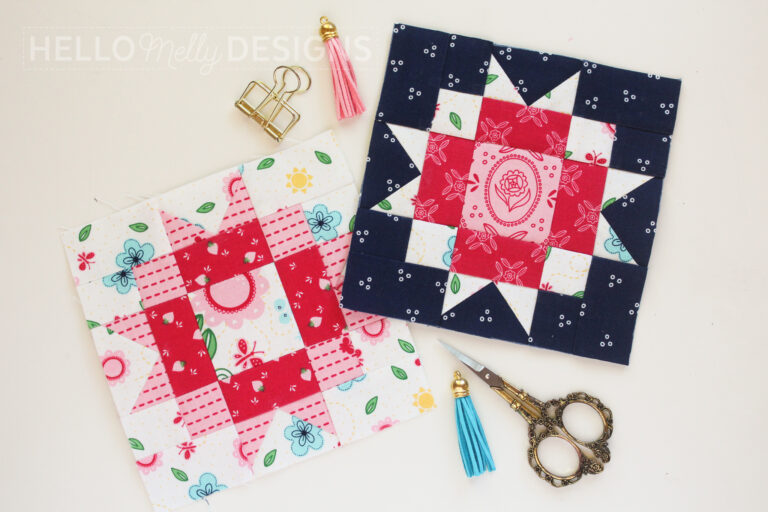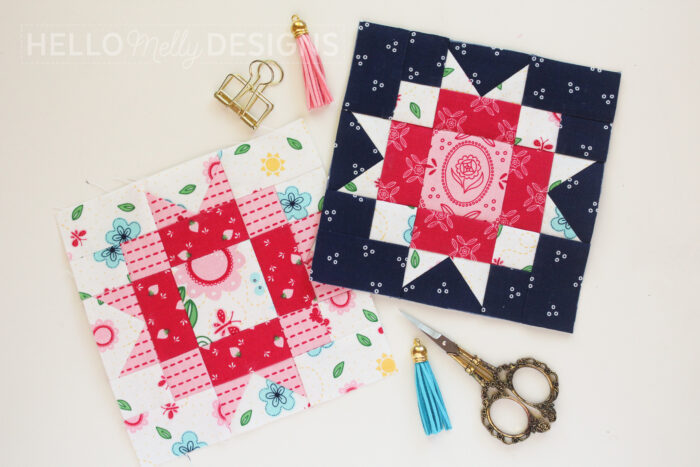 The tutorial for the Maple Star Quilt Block can be found this week on Hello Melly Designs. Melanie Colette is the designer behind Hello Melly and is also a quilt pattern designer and fabric designer for Riley Blake Designs.
To get the tutorial for a 6″ & 12″ block just visit her blog.
Quilt Block Ideas
I have not finished my blocks for this weeks challenge yet. (Dealing with a couple of deadlines currently). So instead of my blocks, I'm sharing with the blocks made by some of my fellow designers.
Amy Smart of Diary of a Quilter has been making blocks each week. She is making her blocks with a few of her fabric lines and the blocks all have a great red, white and blue feel to them.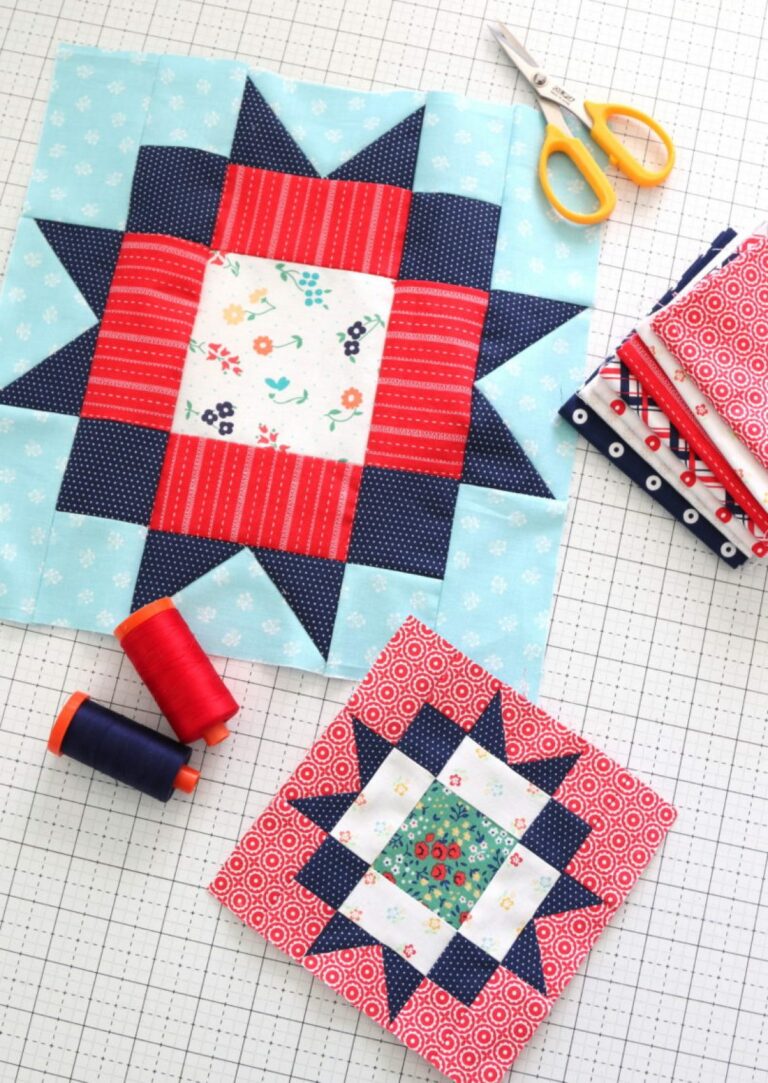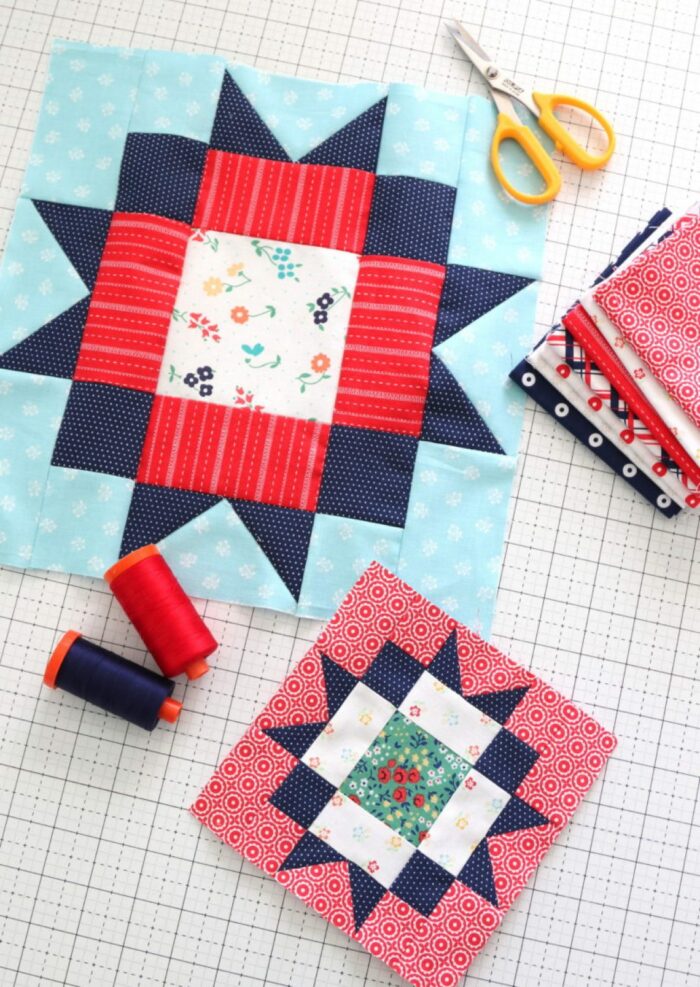 Bev from Flamingo Toes is stitching her blocks up in bright pinks and Aquas using her newest fabric line Singing in the Rain.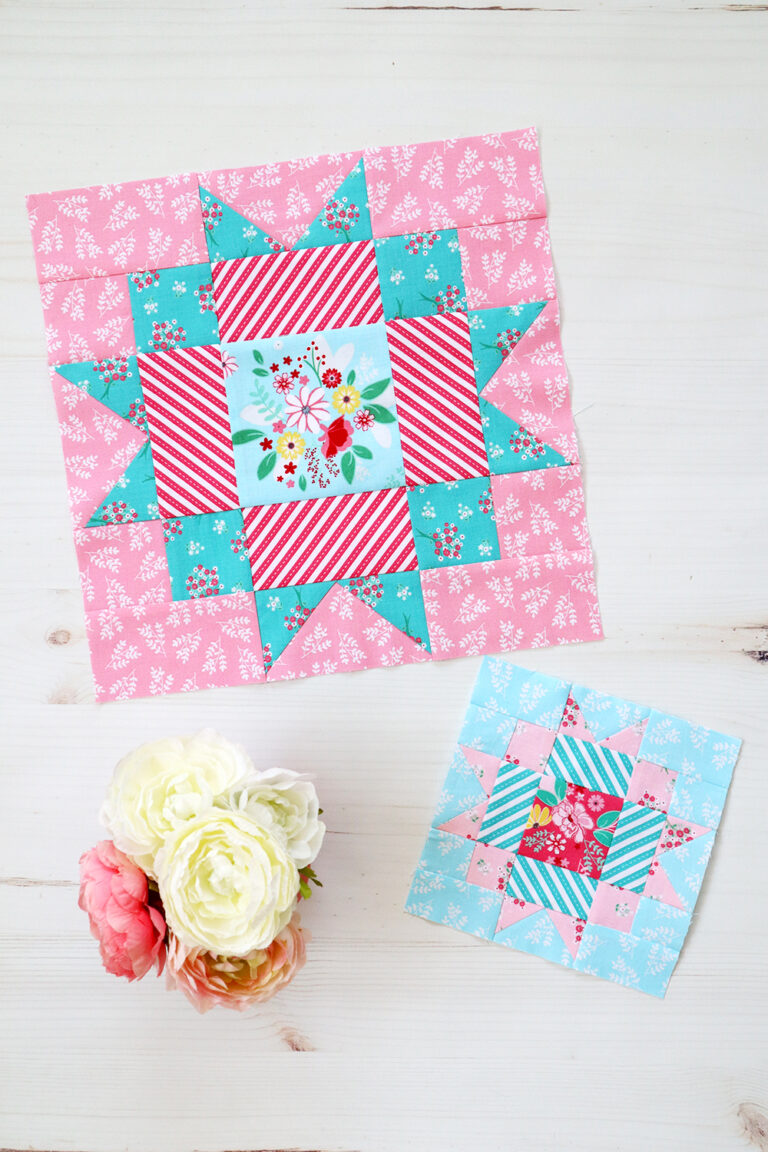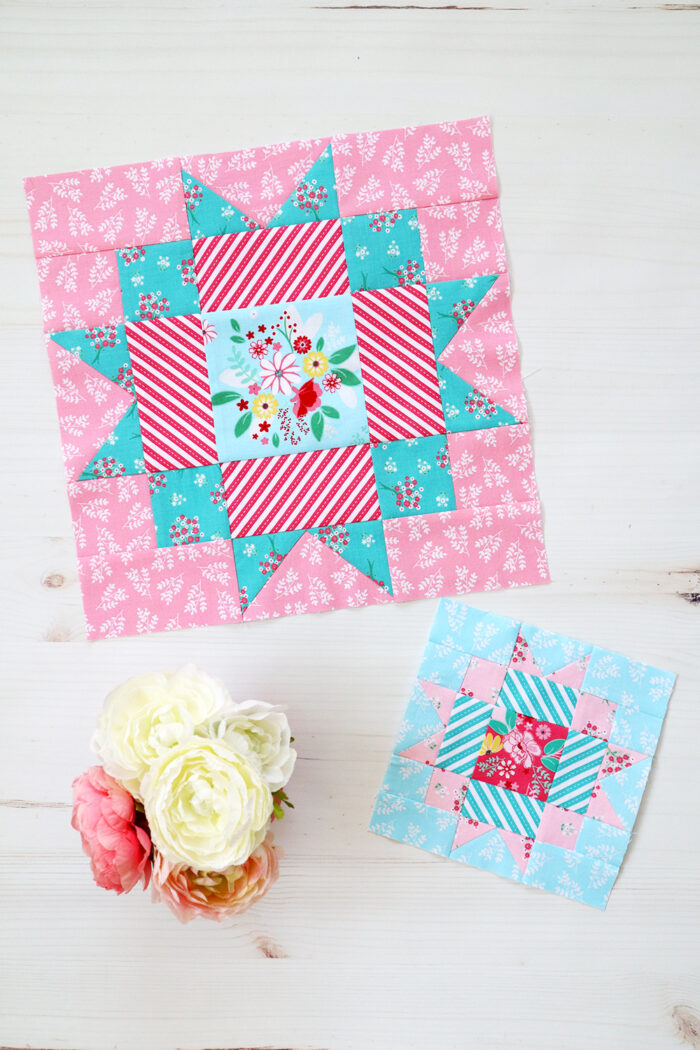 What is the Block Challenge?
To play along visit the blog of a Riley Blake designer to get a free pattern for a 6″ and 12″ version of the block (Note: you will visit the blogs for the patterns, I will not be reposting their patterns here). Look for the link each week to the pattern. Then just sew the block. How you put the blocks into a quilt is up to you. I plan on sewing along with the challenge and will share with you how I completed my quilt at the end if you need ideas.
How do I Participate?
You do not need to use the block tutorial I've mentioned in this blog post. You can use any quilt block tutorial that you like. Just make a block! If you have an Instagram be sure to share the block on Instagram with the #RBDblockchallenge. You can find me on Instgram too! I'm @polkadotchair
What is the Schedule?