Time seems like it's flying by (or creeping by slowly, depending on the day) and we have reached week 5 of the Riley Blake Quilt Block Challenge. This week we are making nine patch blocks! This classic quilt block is great for beginners and can be customized in so many different ways!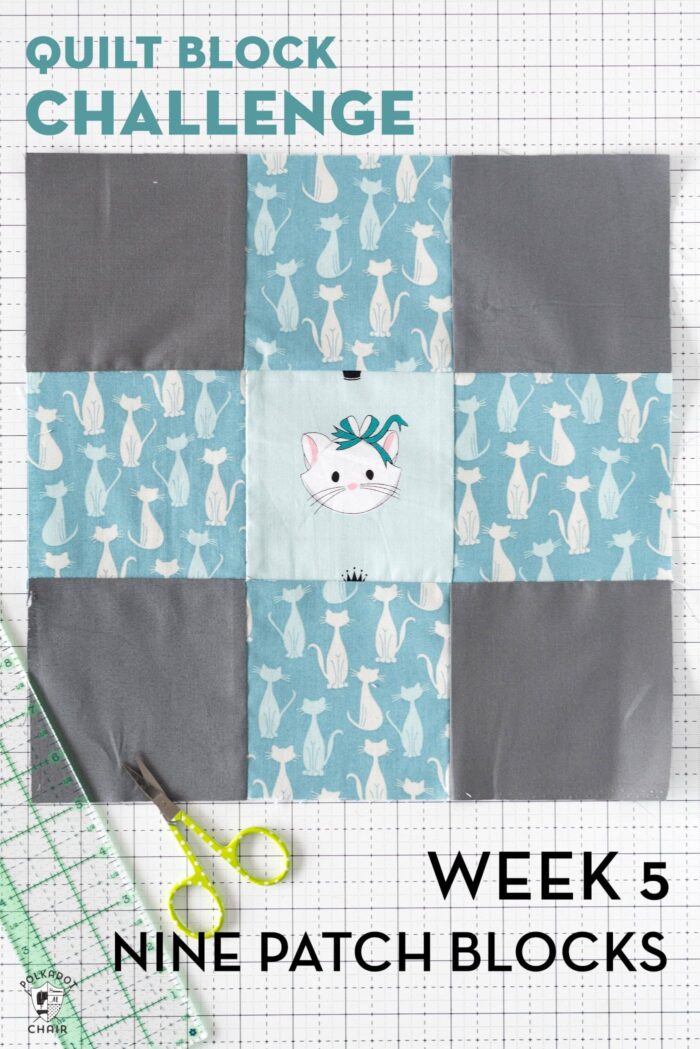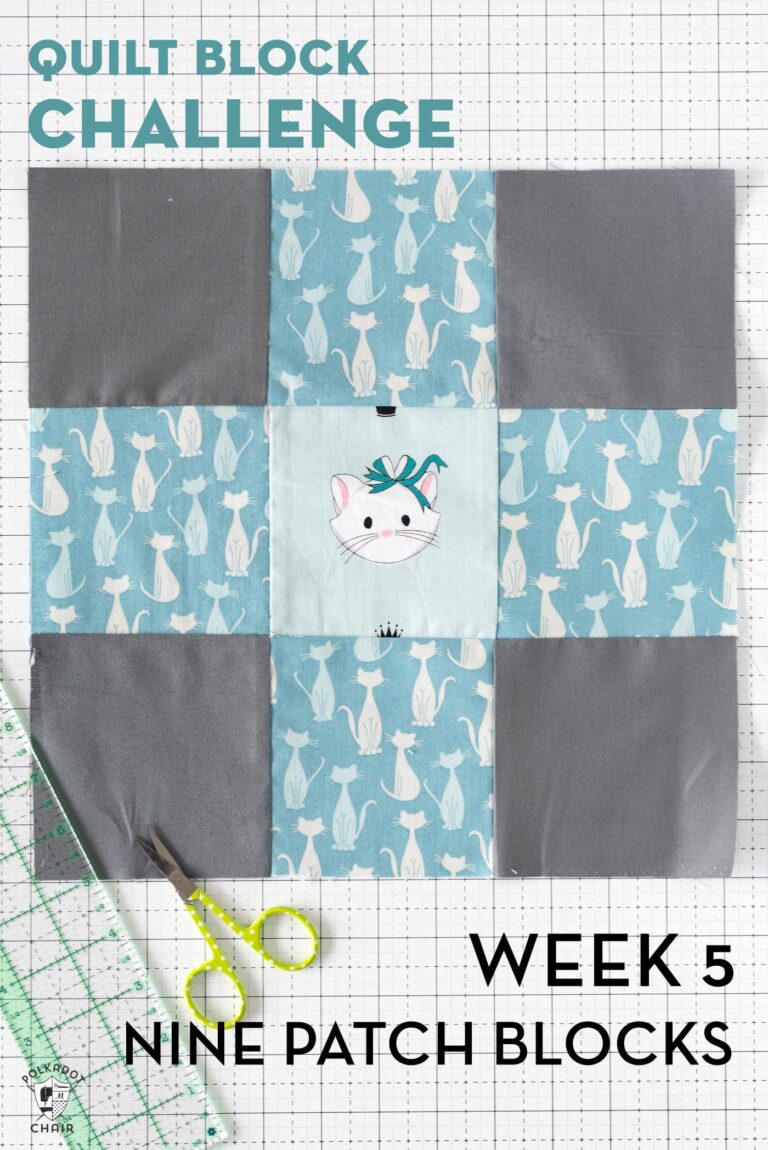 This week's featured blocks are Nine Patch blocks. There are a few different ways to sew them together. You can just stitch squares to each other (3 rows of 3) or you can use a "quick piece" strip method to make your blocks.
When nine patch blocks are sewn together in a quilt you can create all kinds of cool designs. It all depends on the placement of the blocks and the location of the light and dark fabrics.
This example is one that Amy has on her blog. See how it makes a cool pattern when they are sewn together?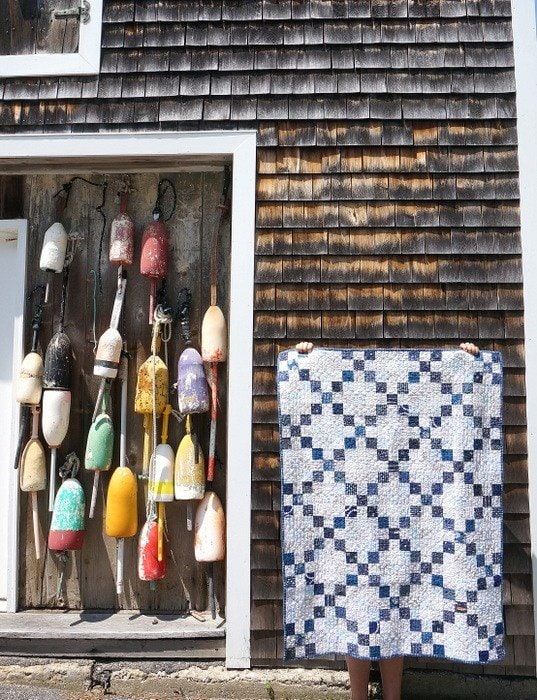 Nine Patch 6″ and 12″ Block Tutorials
This week Christopher of the Tattooed Quilter is providing the free tutorials for the quilt blocks.
He has a tutorial for both a 6″ and a 12″ block on his blog. Just hop on over there to read it.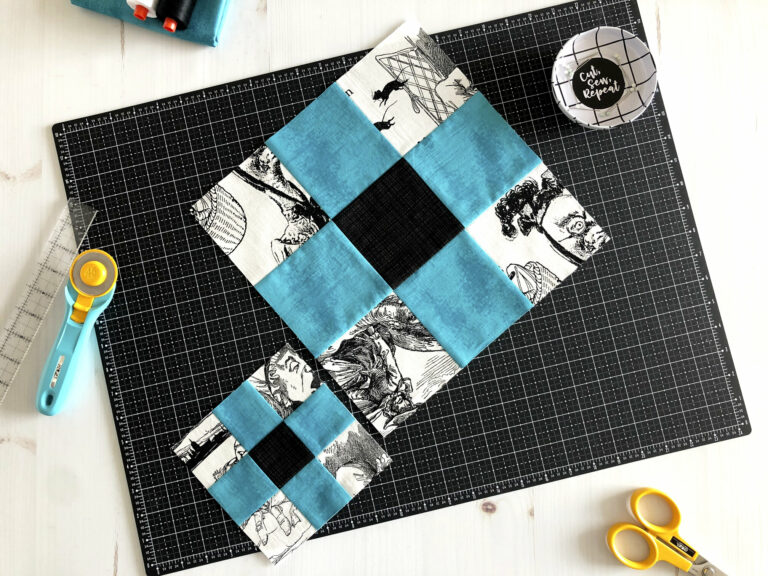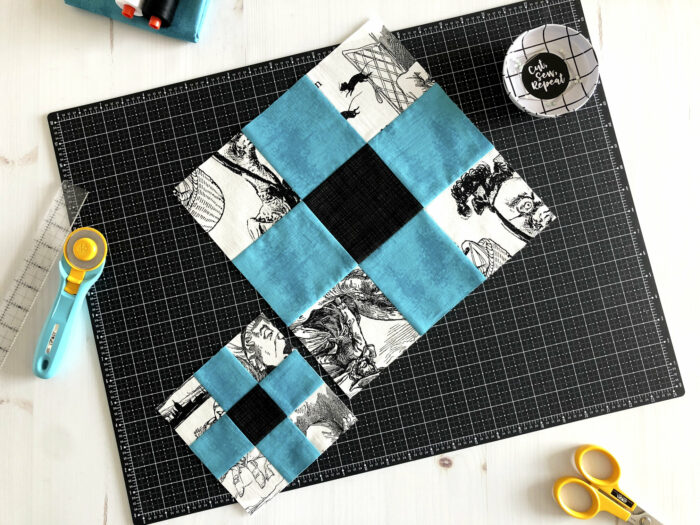 12″ Nine Patch Block
For my Nine Patch blocks, I moved onto the "blues". (I also swapped out some of the fabric from my "green" block last week, I'll share it later).
I used fabrics from my Chole & Friends line for the 12″ block.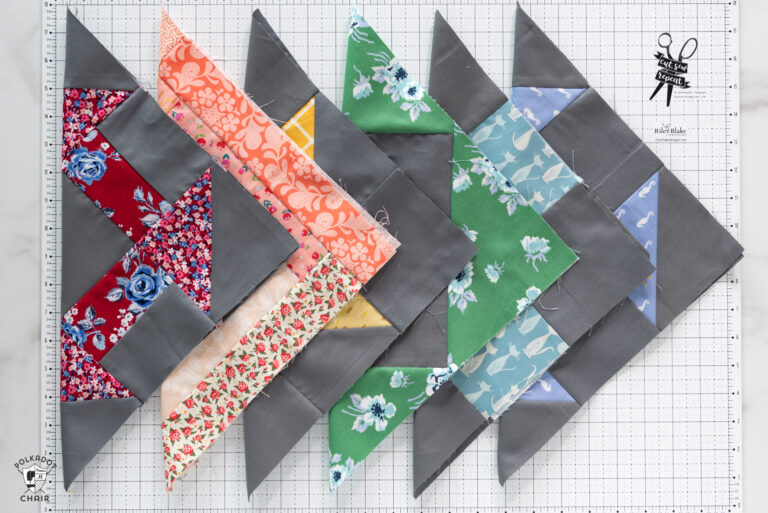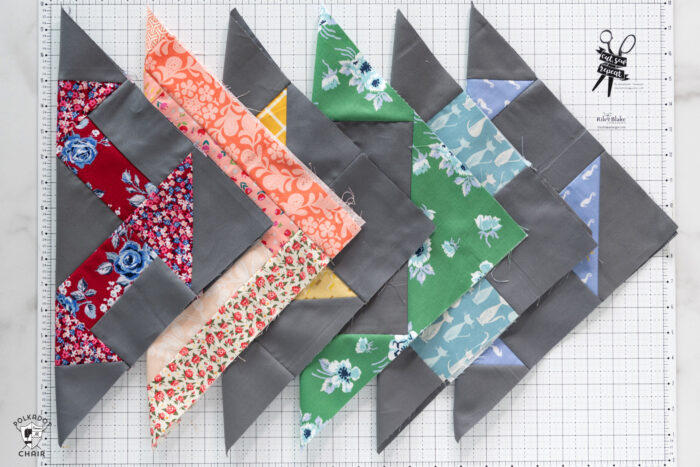 So far I'm loving how all of the colors are coming together! (there is a sneak peek at next week's block at the end there too).
6″ Nine Patch Block
For my 6″ Nine Patch block, I'm still sewing with my Santa Claus Lane fabrics (due to hit stores this month).
I'm getting really excited about this little quilt now. I may have overcome my fear of tiny quilt blocks!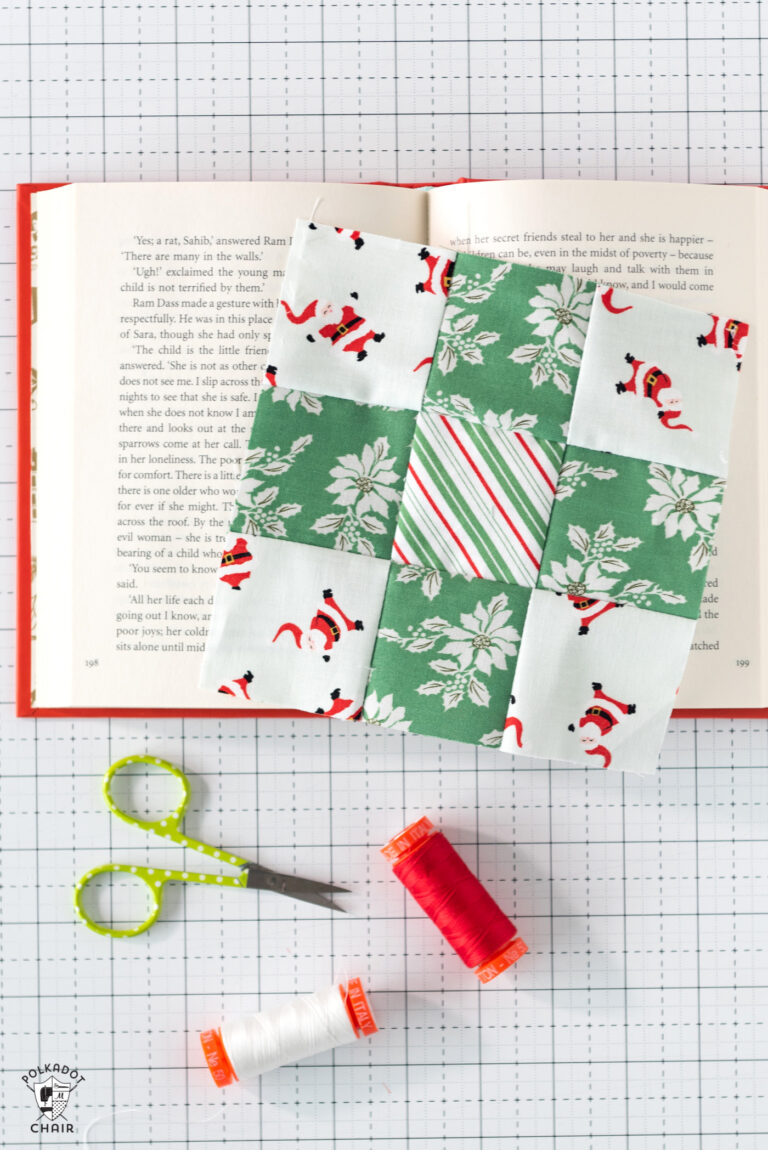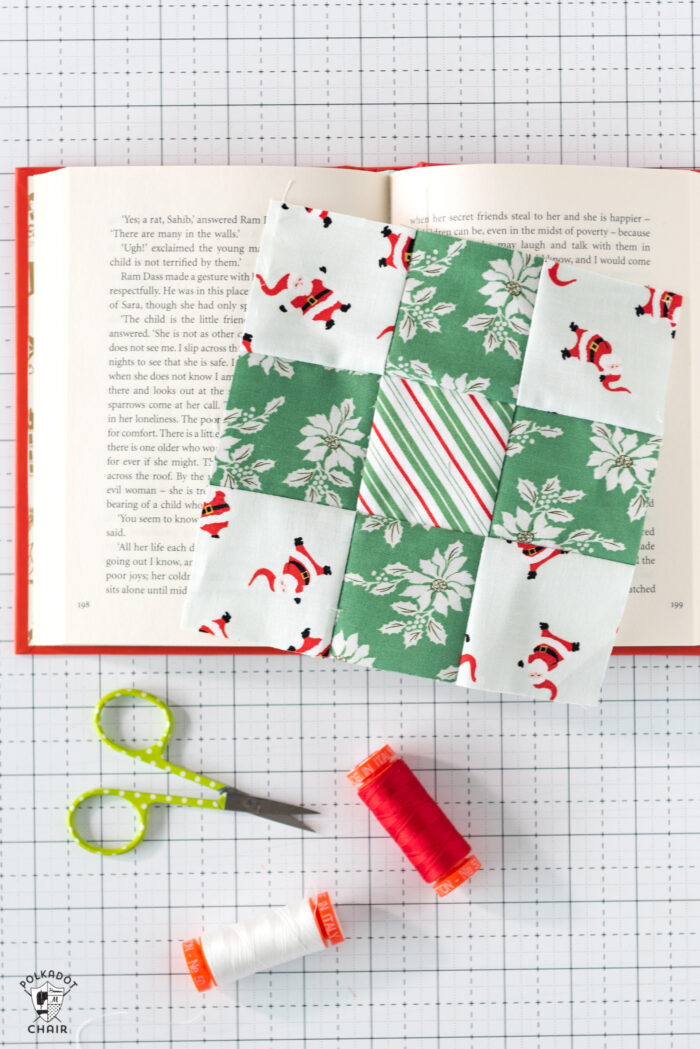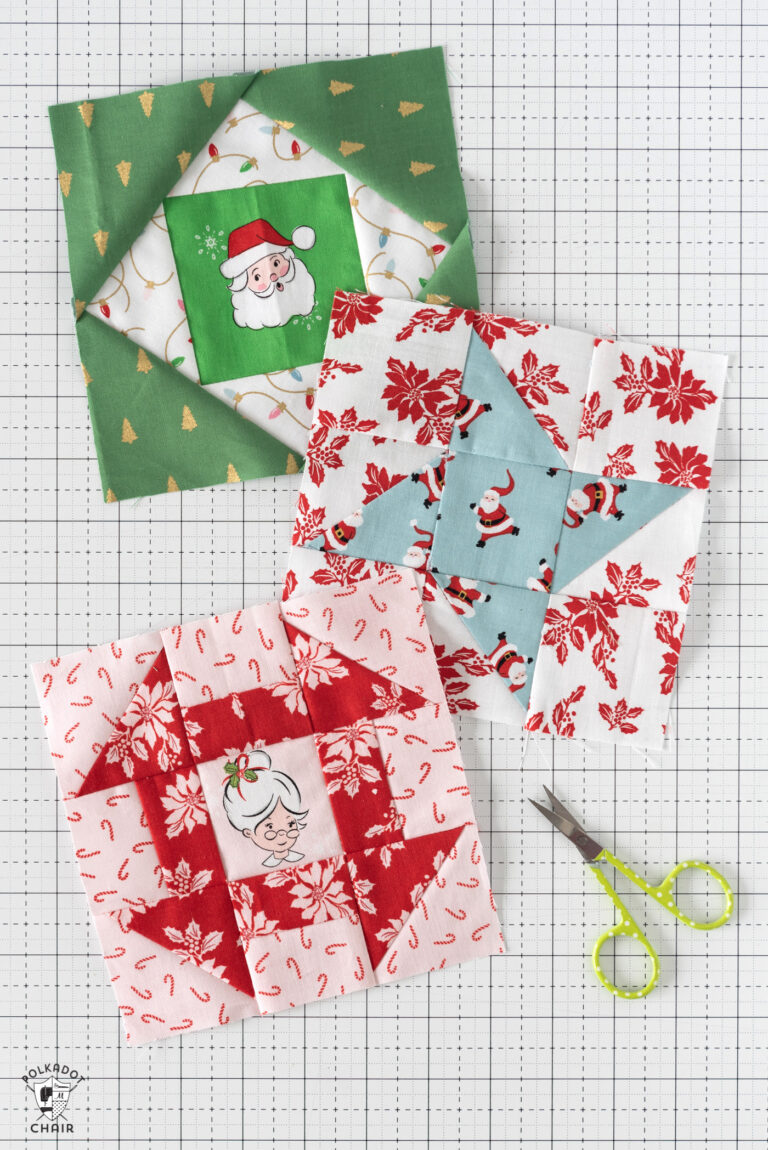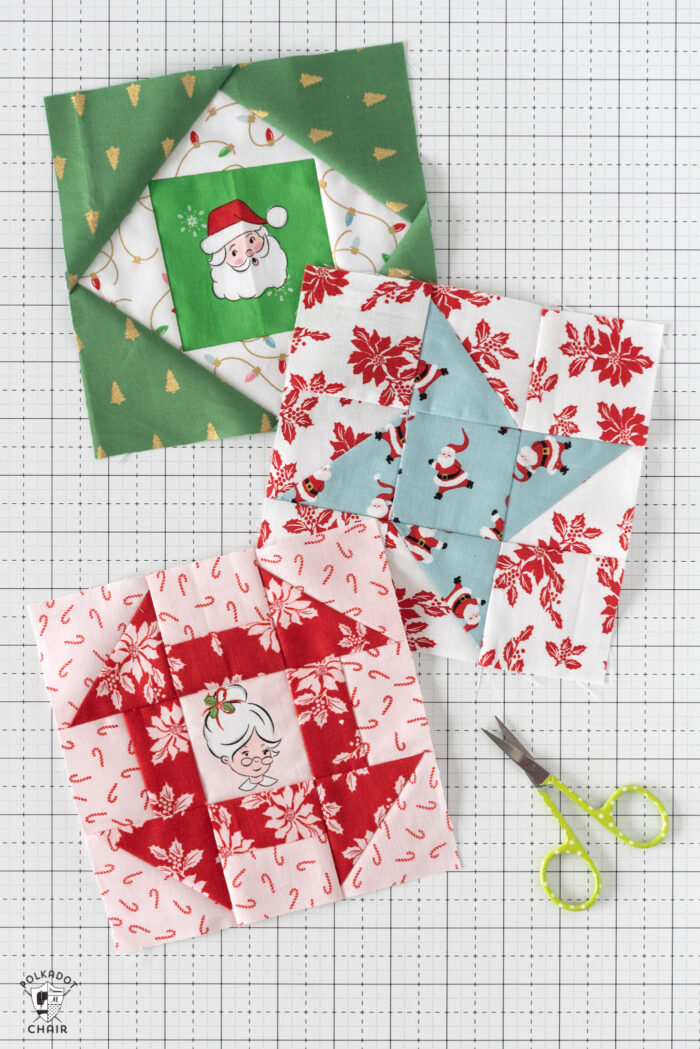 What is the Block Challenge?
To play along visit the blog of a Riley Blake designer to get a free pattern for a 6″ and 12″ version of the block (Note: you will visit the blogs for the patterns, I will not be reposting their patterns here). Look for the link each week to the pattern. Then just sew the block. How you put the blocks into a quilt is up to you. I plan on sewing along with the challenge and will share with you how I completed my quilt at the end if you need ideas.
How to Participate in the Challenge
You do not need to use the block tutorial I've mentioned in this blog post. You can use any quilt block tutorial that you like. Just make a block! If you have an Instagram be sure to share the block on Instagram with the #RBDblockchallenge. You can find me on Instgram too! I'm @polkadotchair
The Block Schedule