This week for the Riley Blake Block Challenge the theme is Sawtooth Star Blocks. I'm sharing the blocks that I created this week along with a link to a free tutorial to make a Sawtooth Star Quilt block in multiple sizes. Enjoy!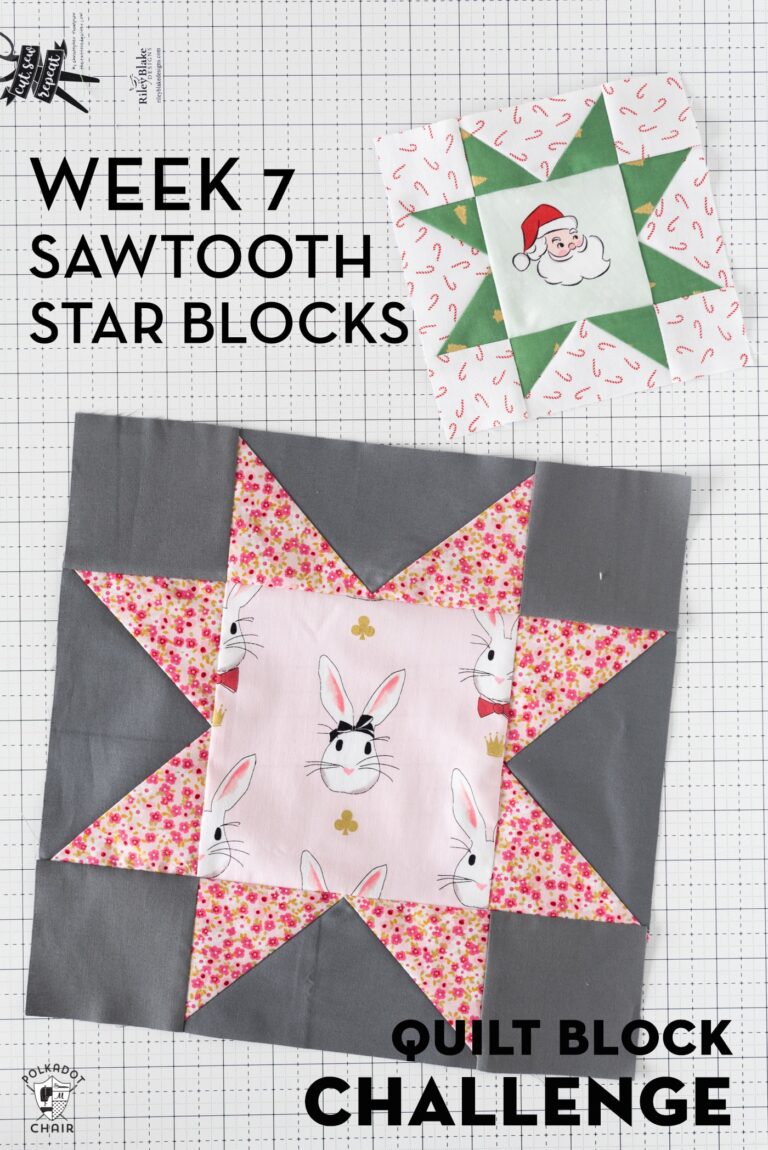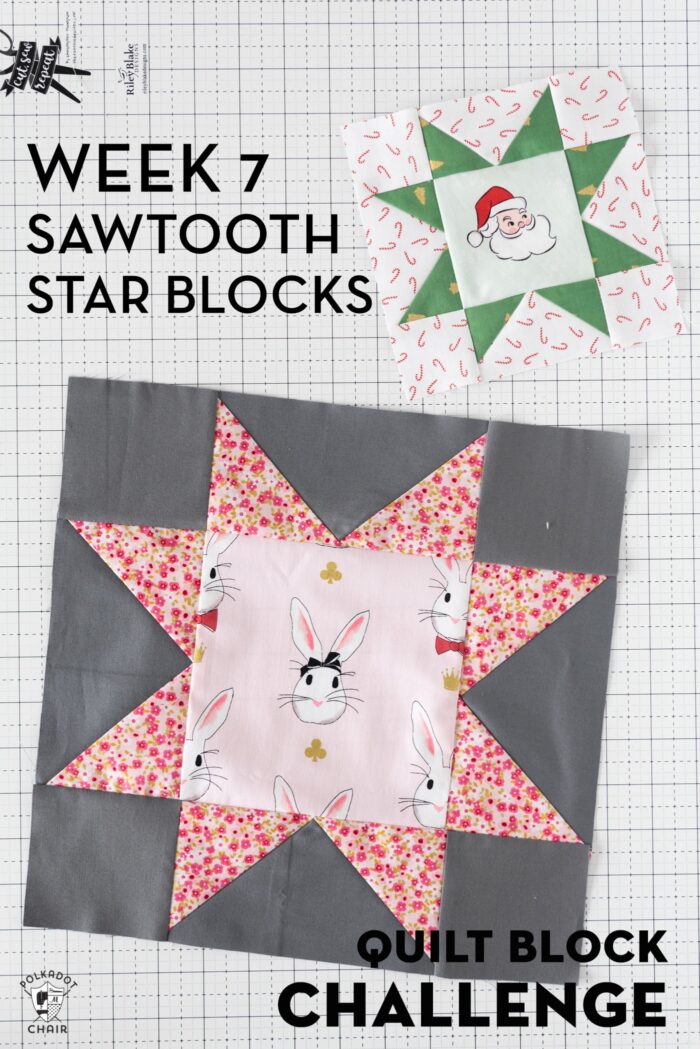 Who's playing along with the Riley Blake Block Challenge? The challenge was started by Riley Blake Fabrics and shared on Instagram. Its aim was to give all of us something to work on and look forward to while we are all suddenly living with new routines.
Jump to:
To play along visit the blog of a Riley Blake designer to get a free pattern for a 6″ and 12″ version of the block (Note: you will visit the blogs for the patterns, I will not be reposting their patterns here). Look for the link each week to the pattern. Then just sew the block. How you put the blocks into a quilt is up to you. I plan on sewing along with the challenge and will share with you how I completed my quilt at the end if you need ideas.
Where to Get the Sawtooth Star Block Pattern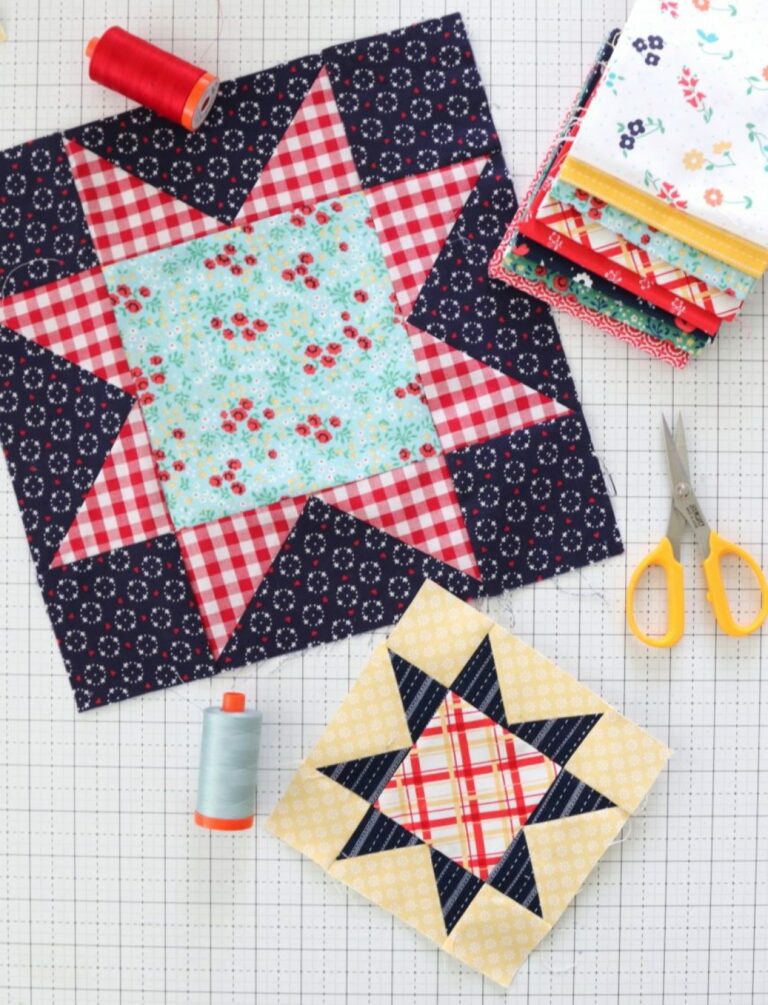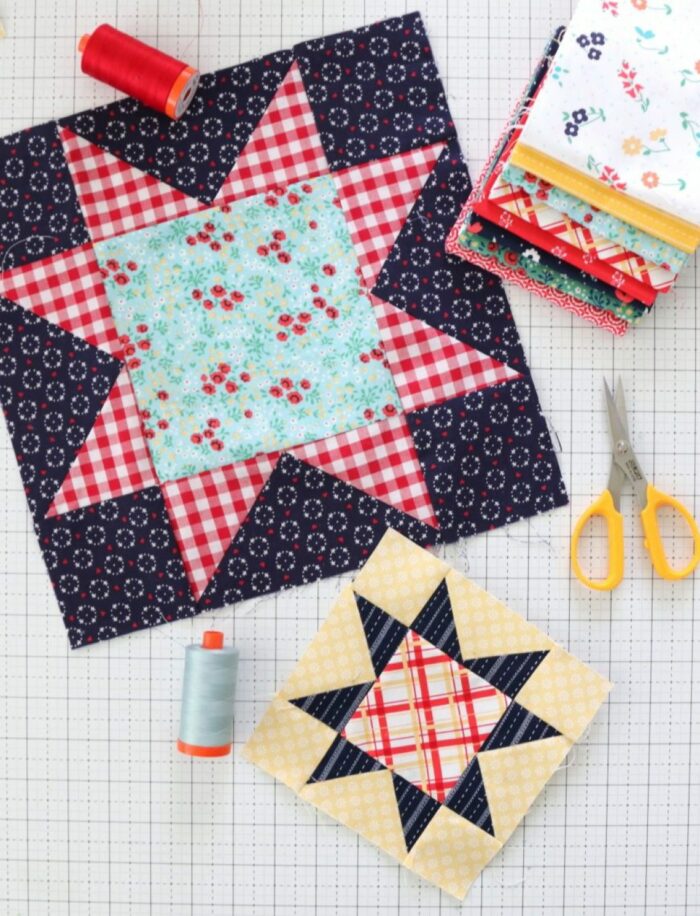 This week Amy from Diary of a Quilter is sharing the block tutorial with us. She has a blog post full of great information about Sawtooth Star blocks. Her tutorial also shows you how to make a block in SO MANY different sizes! Make sure you hop on over there and grab the tutorial and her free printable.
This week I created two Sawtooth Star Quilt blocks. In 12″ and 6′ finished sizes.
About My Blocks
For my 12″ blocks I have been sewing "rainbow" blocks with a dark gray background. This week I moved on to a pink block. Previously I've sewn reds, oranges, yellows, aqua, periwinkle blocks.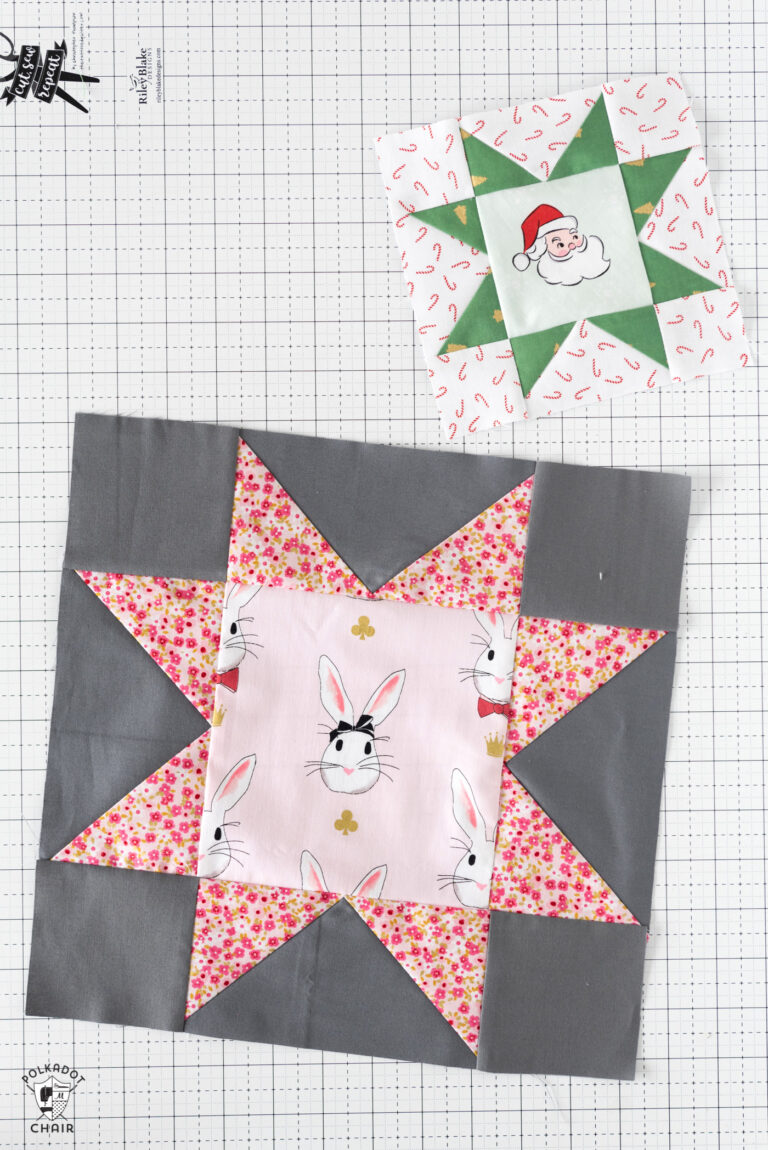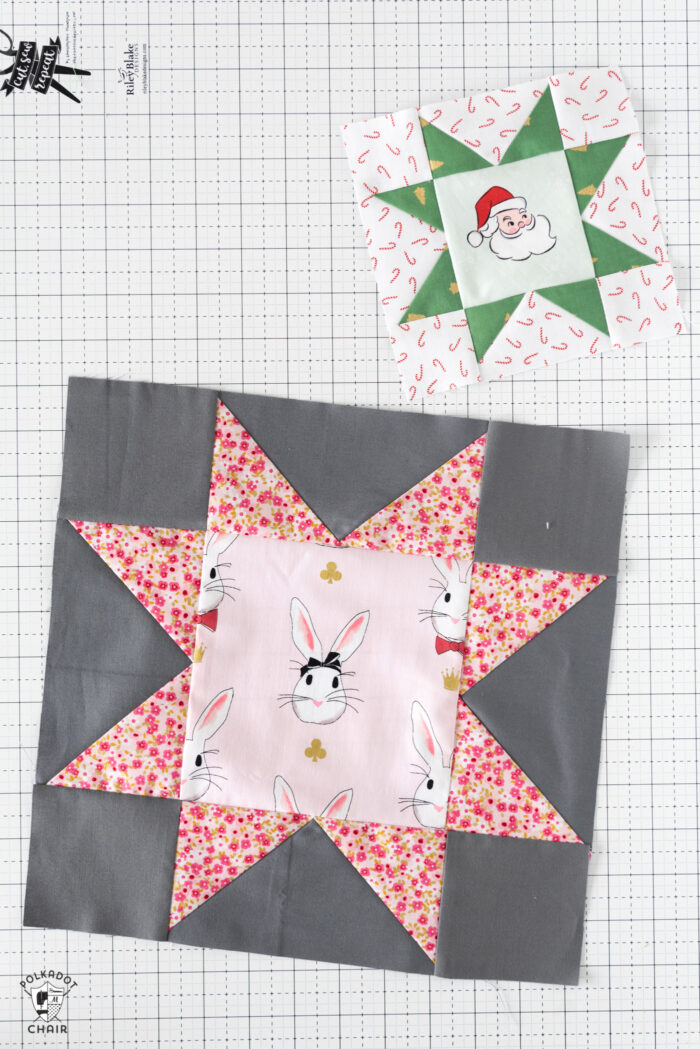 I love how this is coming together. I'm going to set my block nontraditionally when I'm done. I'll be sure to share my plan with you before I do it.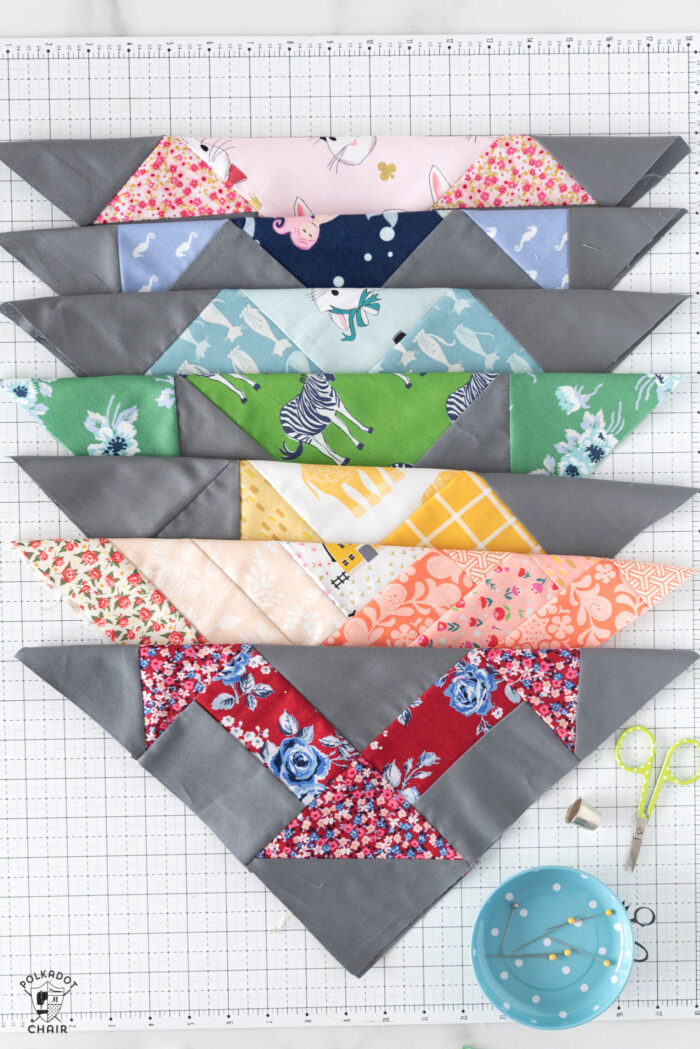 My 6″ blocks I am creating from my new fabric line, "Santa Claus Lane". It is shipping from Riley Blake Designs to quilt shops this month!
It has been fun to sew with this fabric and plan "little stories" to tell with the fabrics. I love fussy cutting the fabrics for the blocks.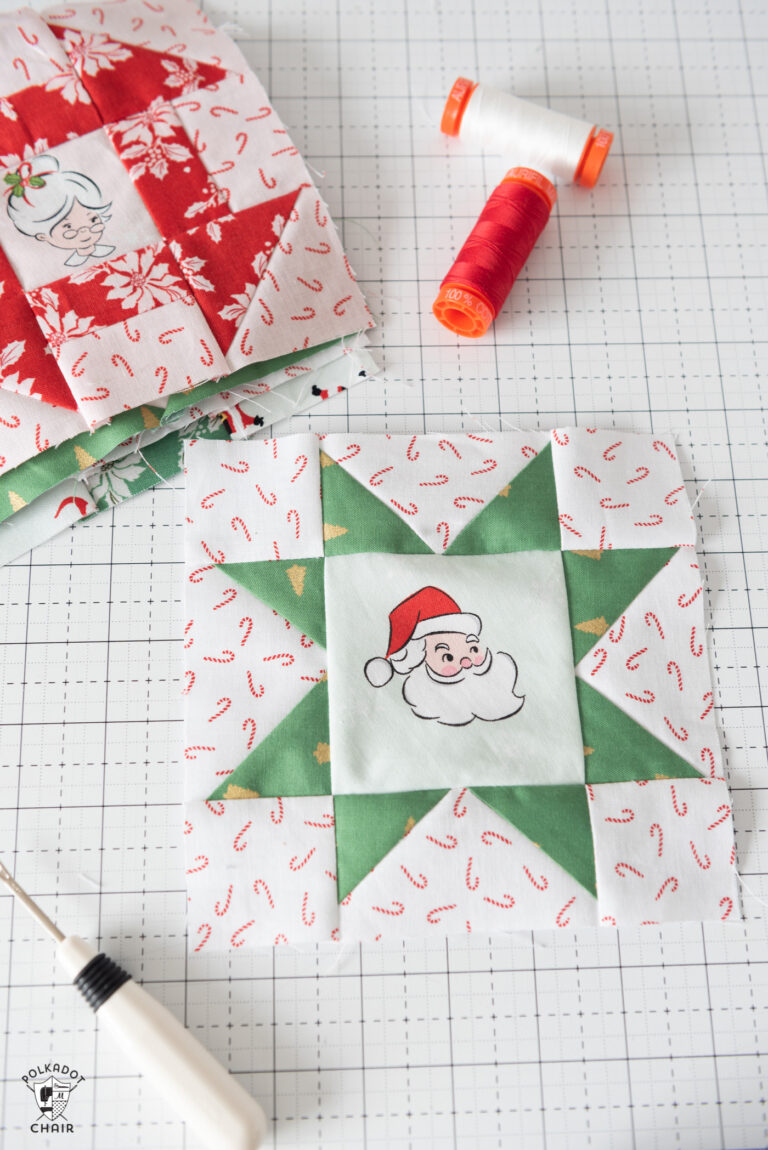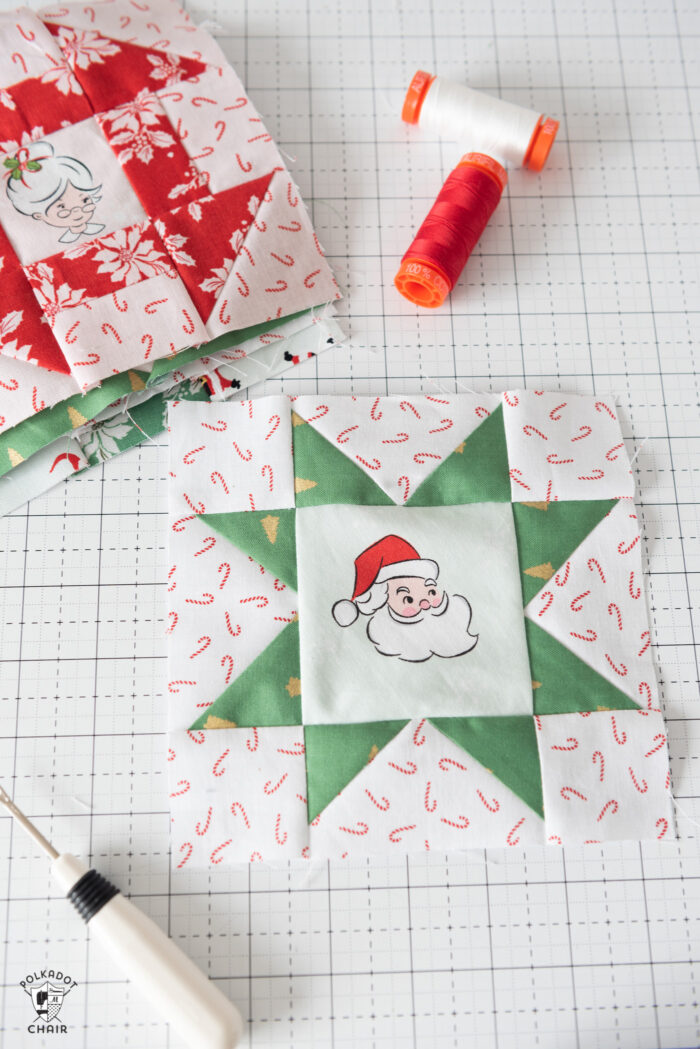 Here are my blocks. I have not made a log cabin block yet. I'm still debating if I want to make a block with that small of pieces.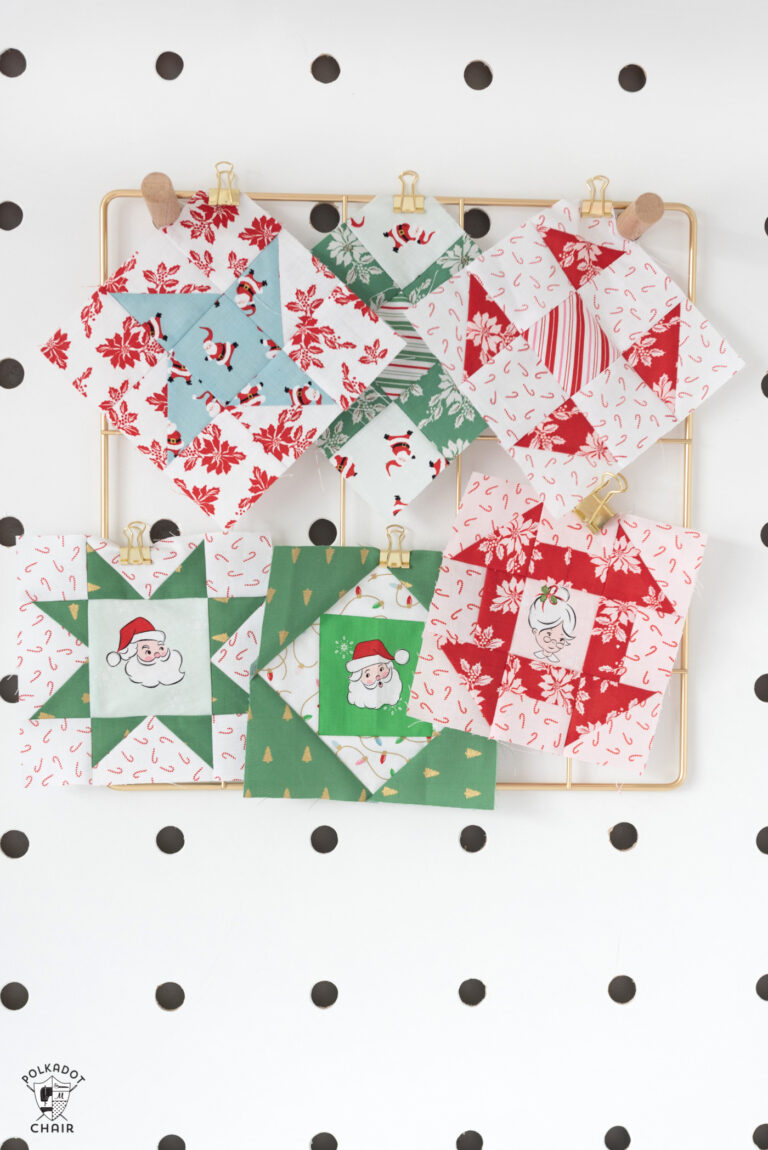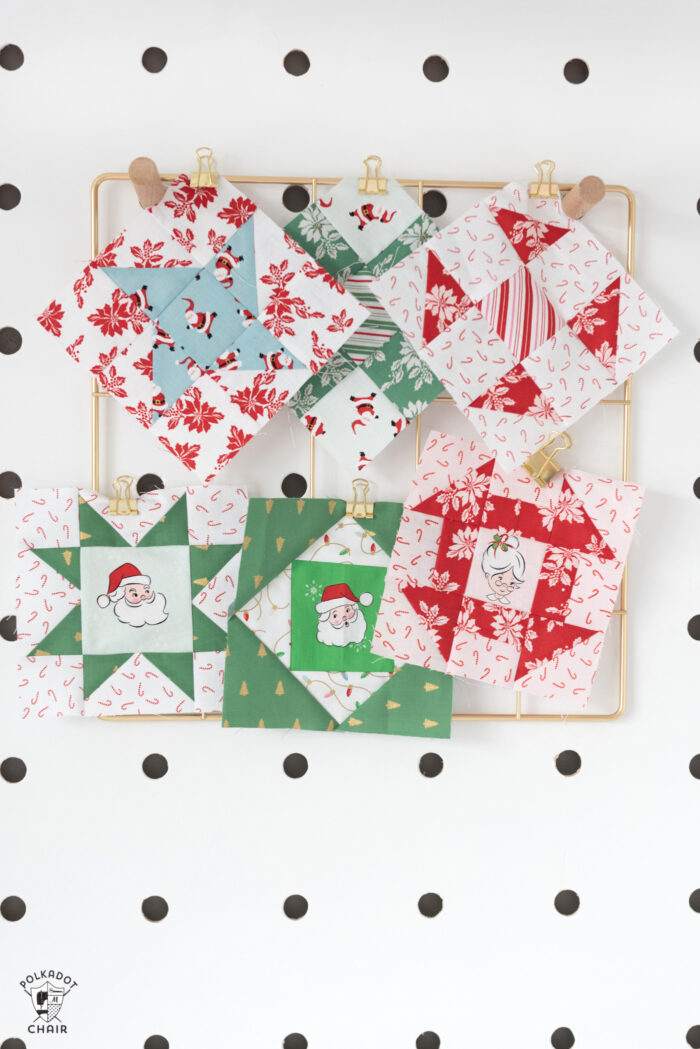 How to Participate
You do not need to use the block tutorial I've mentioned in this blog post. You can use any quilt block tutorial that you like. Just make a block! If you have an Instagram be sure to share the block on Instagram with the #RBDblockchallenge. You can find me on Instgram too! I'm @polkadotchair
Quilt Block Schedule
If you're new to quilting check out:
45+ Quilt Patterns Perfect for Beginners