We have come to the last week of the Riley Blake Block Challenge. This week we are making Maple Leaf Quilt Blocks. Learn how to make these fun and unique quilt blocks with a free tutorial linked in this post.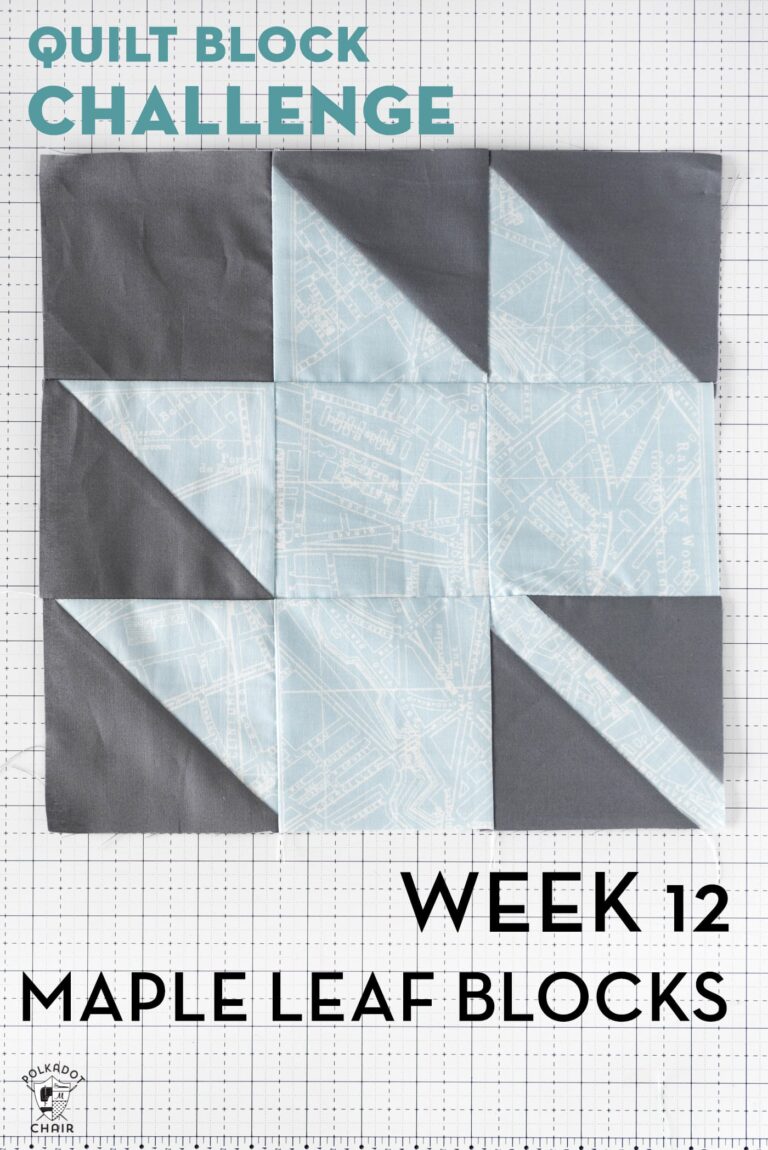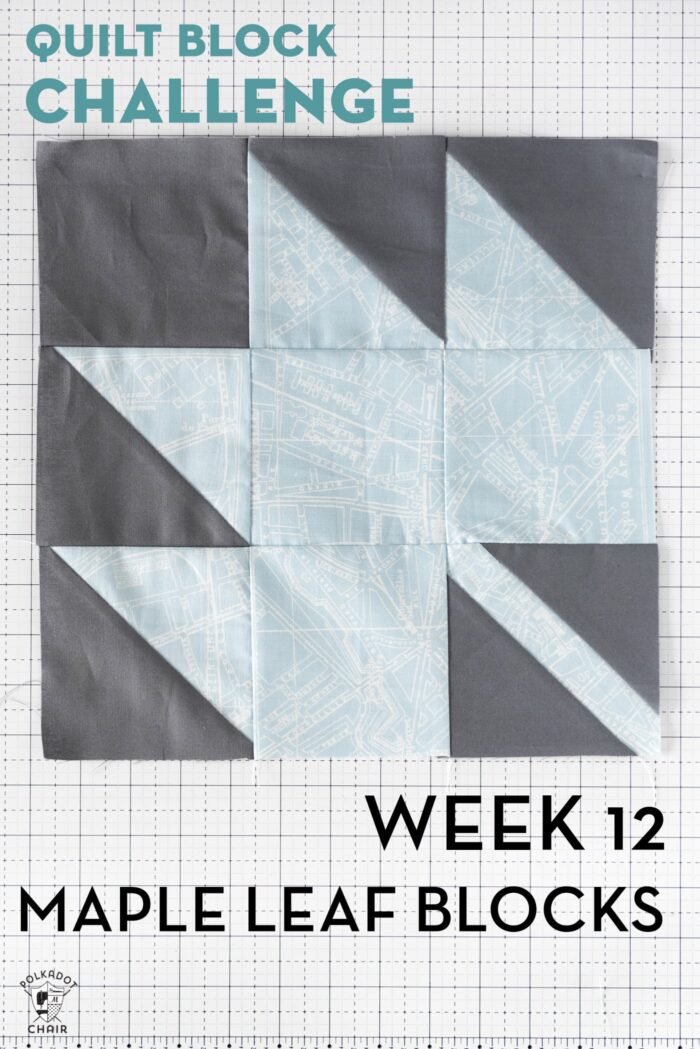 Well, it's week 12 of the Block Challenge. Back in March, I thought 12 weeks sounded like FOREVER. In some ways, the last 3 months have felt like 30 years and in some ways, it's felt like 3 days.
Jump to: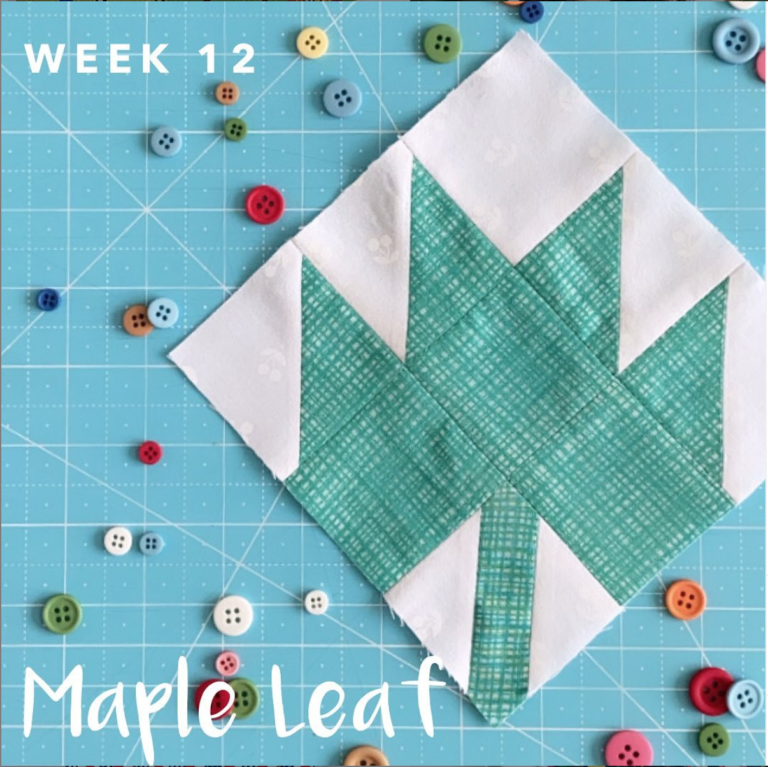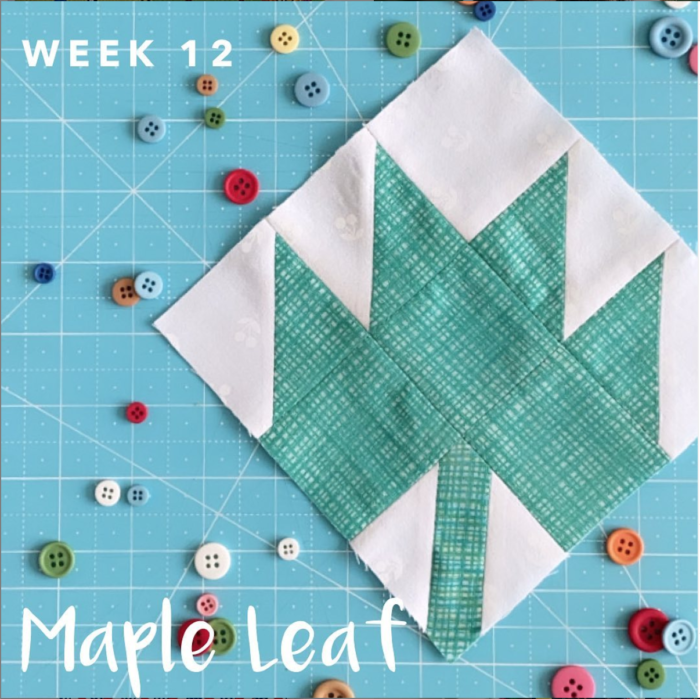 Personally I've been grateful for this project as it gave me something "fun" to look forward to every week.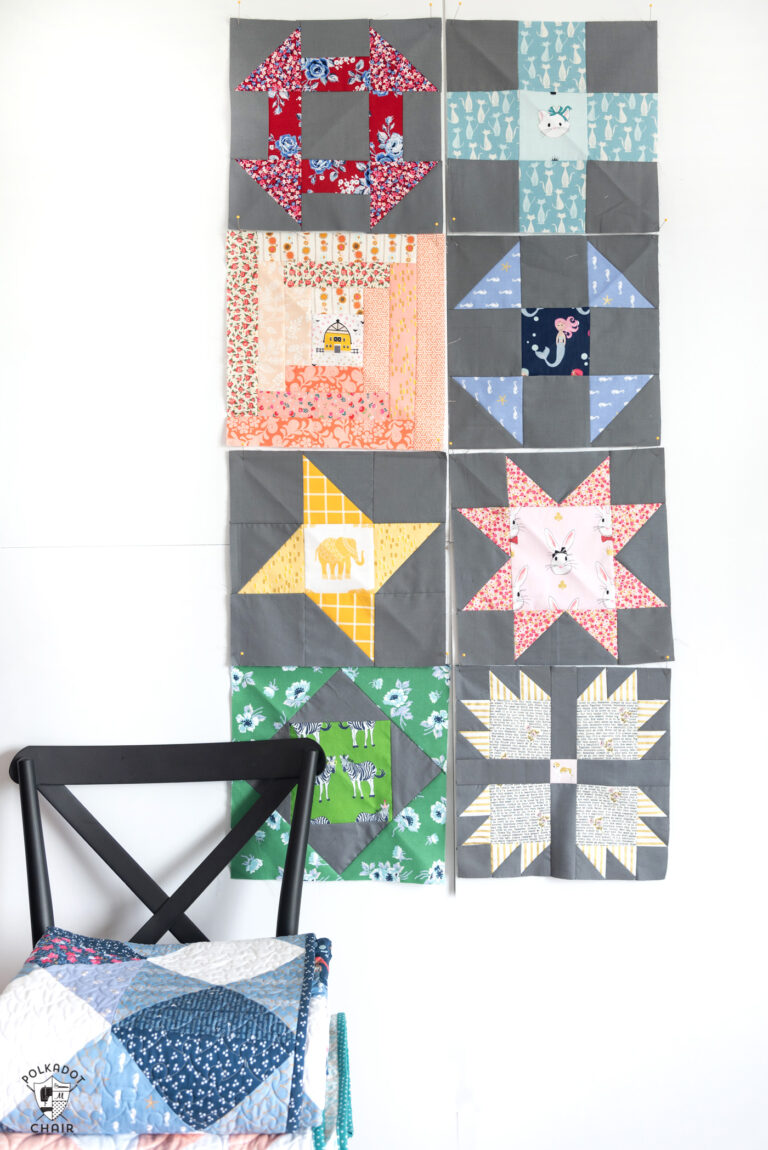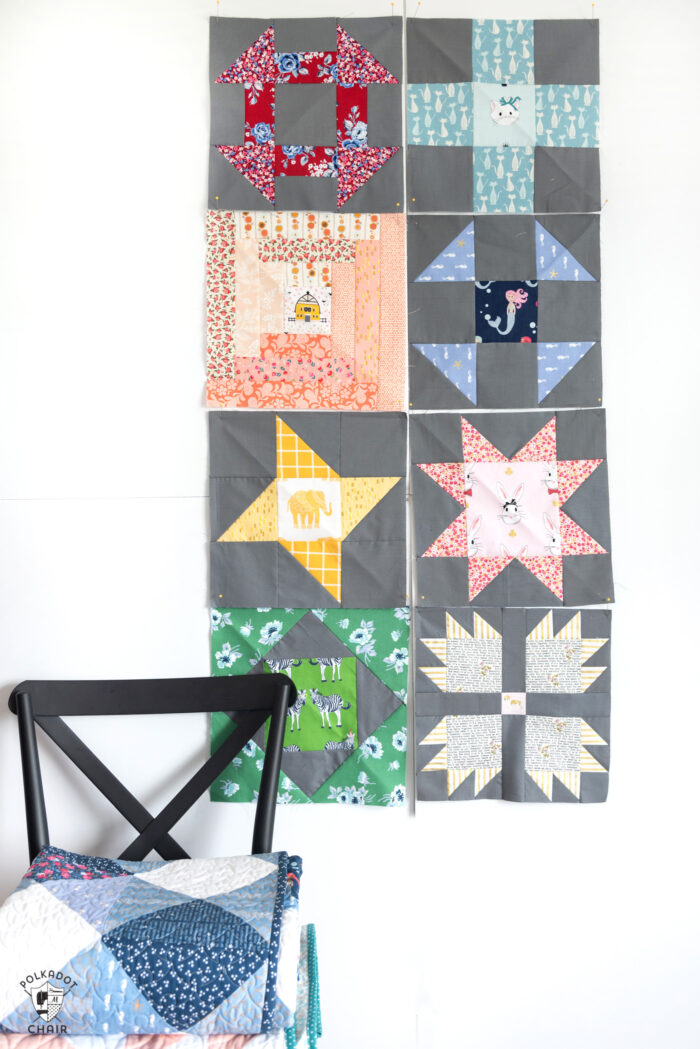 I'm not done with my quilt blocks yet. I will be making all 12 blocks in the 12″ size and turning them into a large quilt top.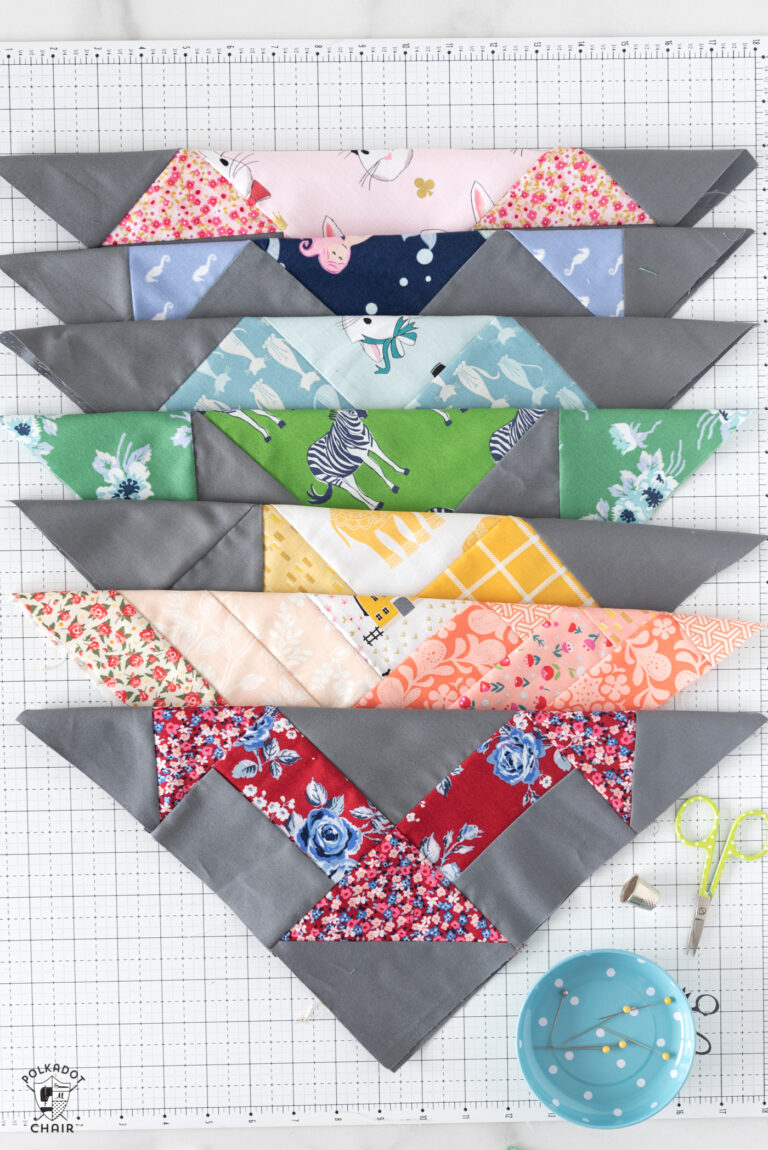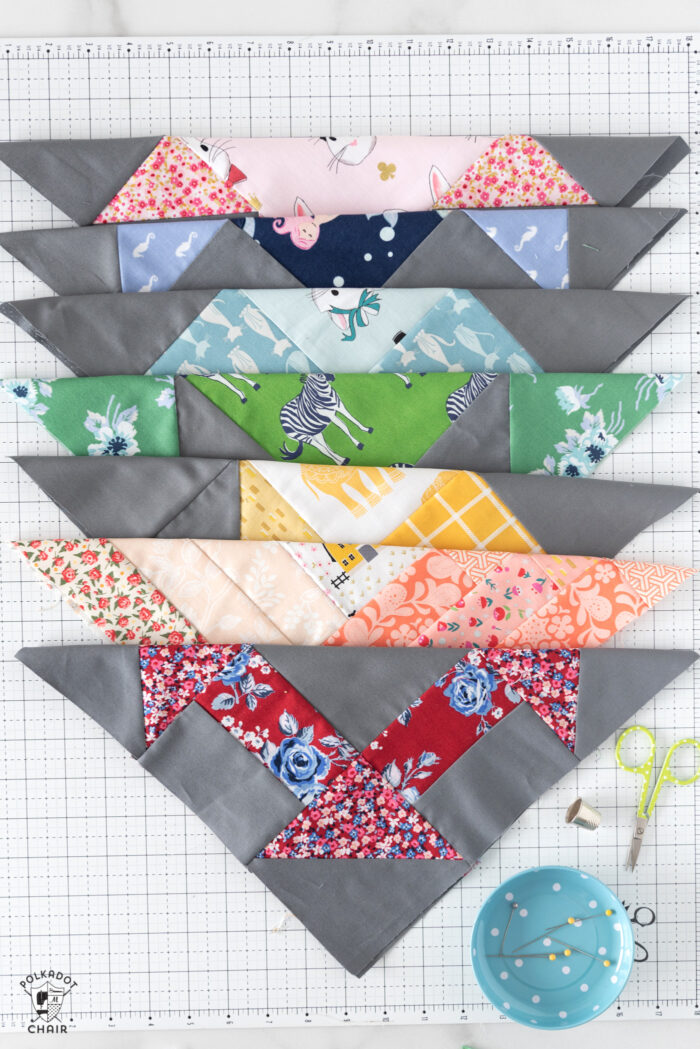 I'll be using 9 of the 6″ blocks to create a Quilted Christmas pillow. I'll be sure to share with you both projects (and instructions) after I am finished.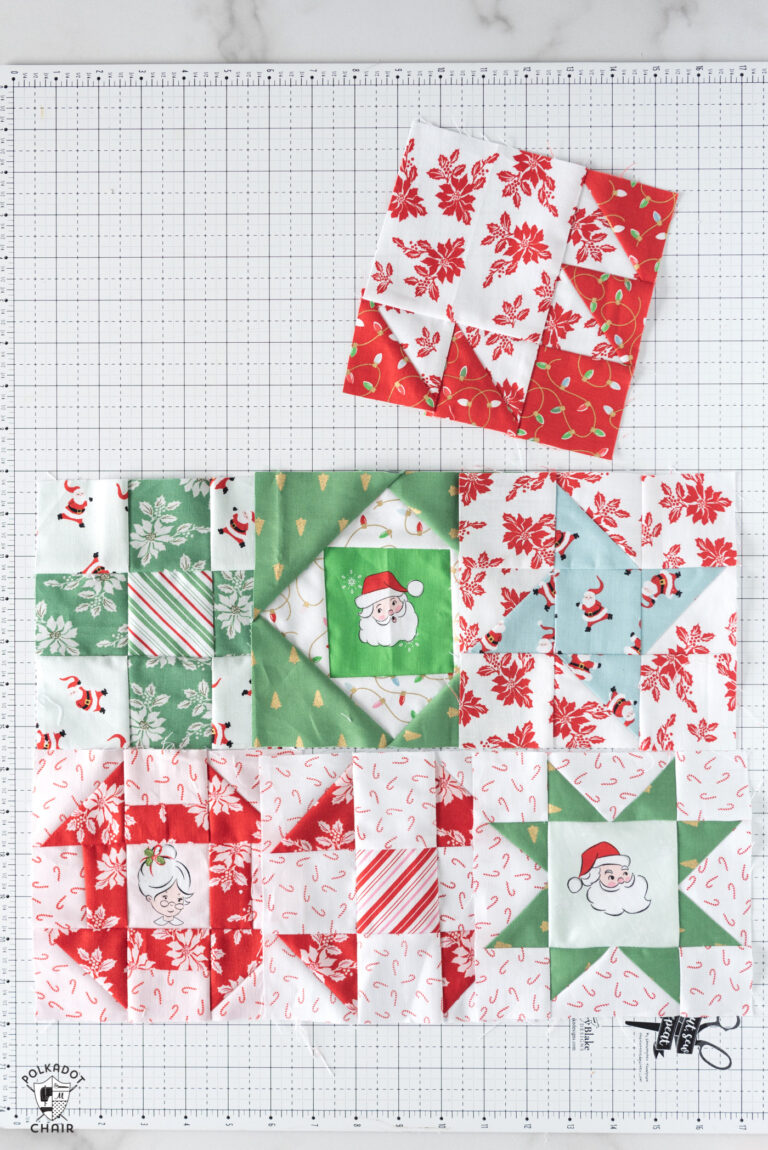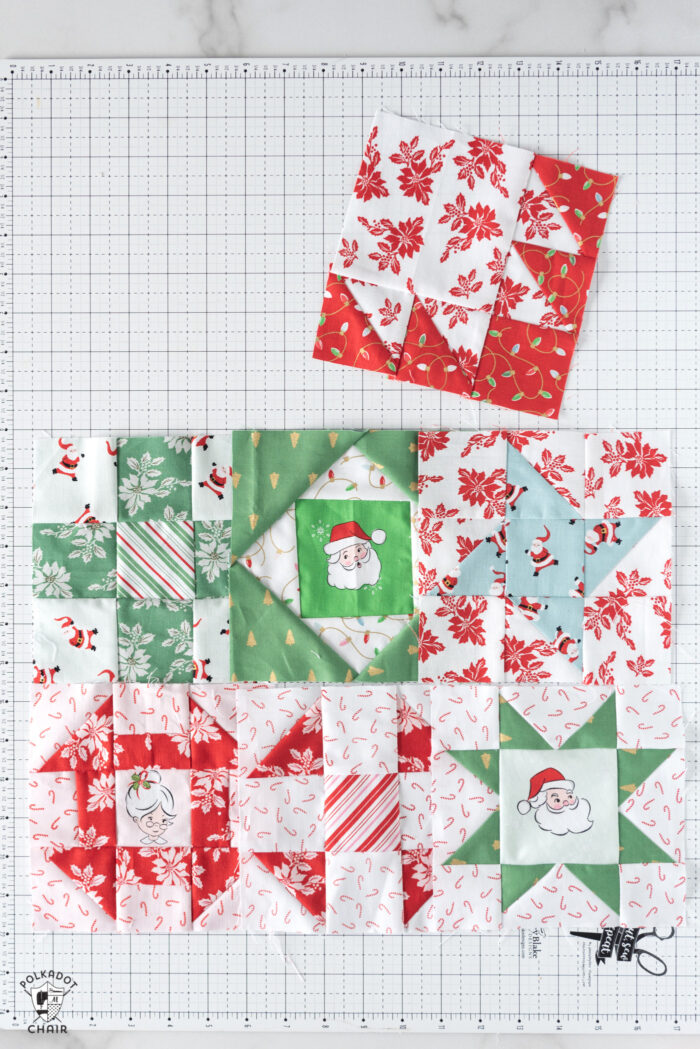 How to Participate in the Block Challenge
You do not need to use the block tutorial I've mentioned in this blog post. You can use any quilt block tutorial that you like. Just make a block! If you have an Instagram be sure to share the block on Instagram with the #RBDblockchallenge. You can find me on Instgram too! I'm @polkadotchair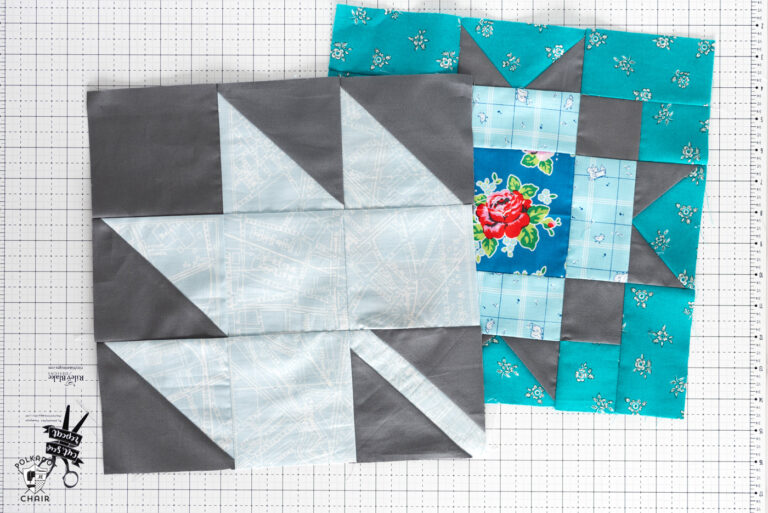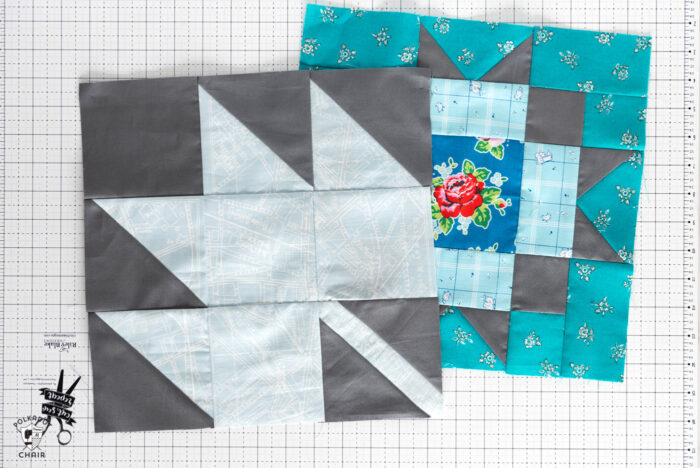 It's easy to find the block tutorials. All are linked in my blog posts. Here are all of the blog posts.
Maple Leaf Quilt Block Tutorial
This week's blocks are really unique and fun. Personally I've never made a Maple Leaf block and am excited to give this one a try.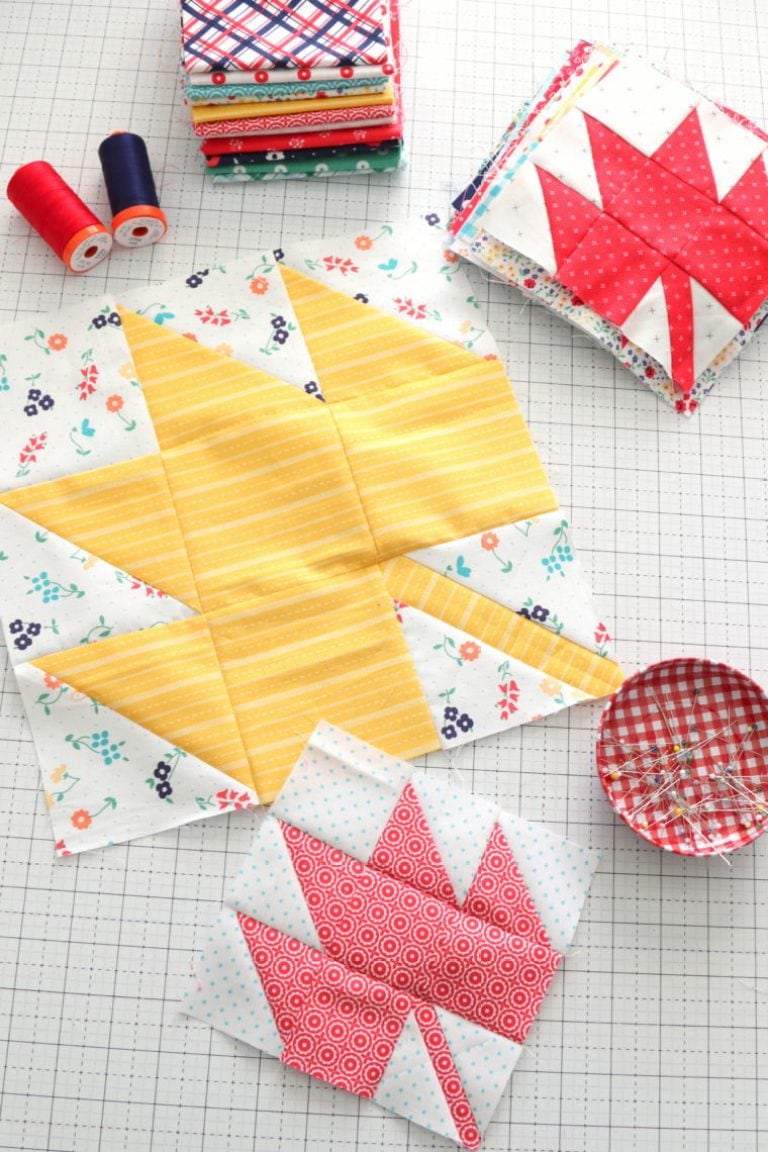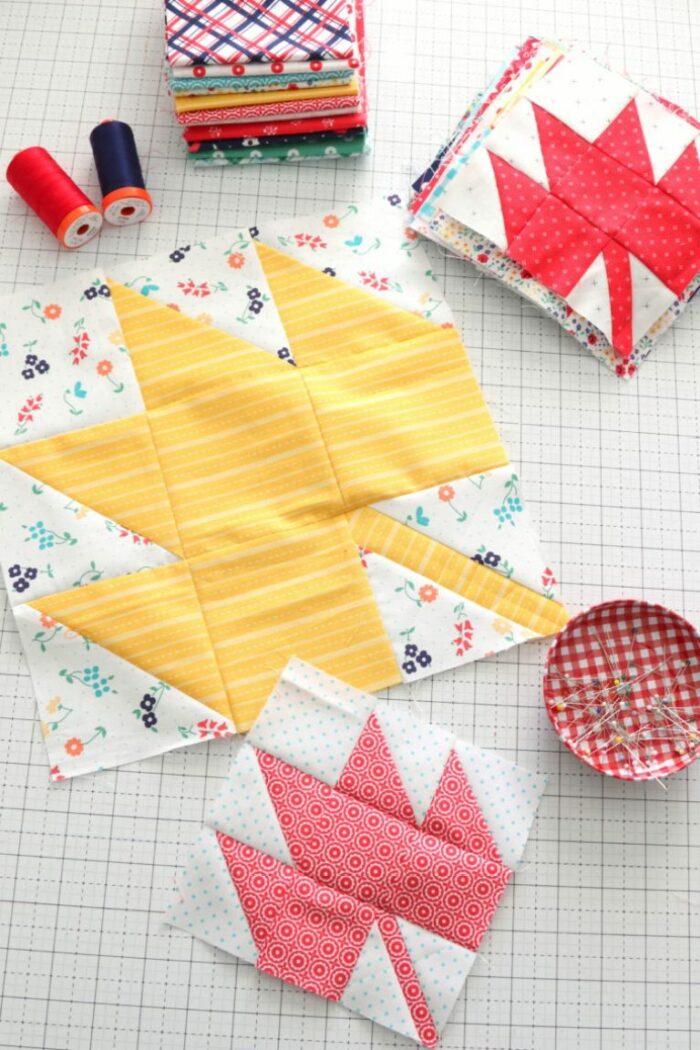 Amy Smart from Diary of a Quilter has a Maple Leaf Quilt block tutorial in 6″ & 12″ sizes on her blog. Just hop on over there to read it.
Maple Leaf Quilt Ideas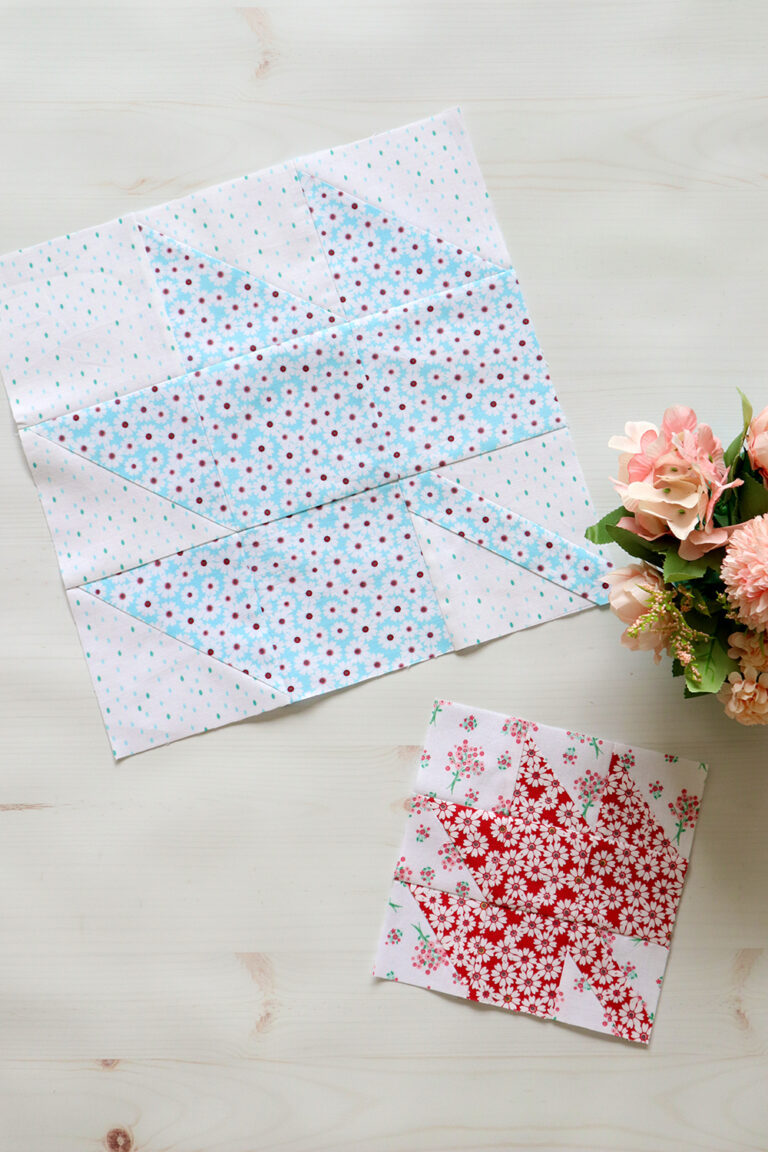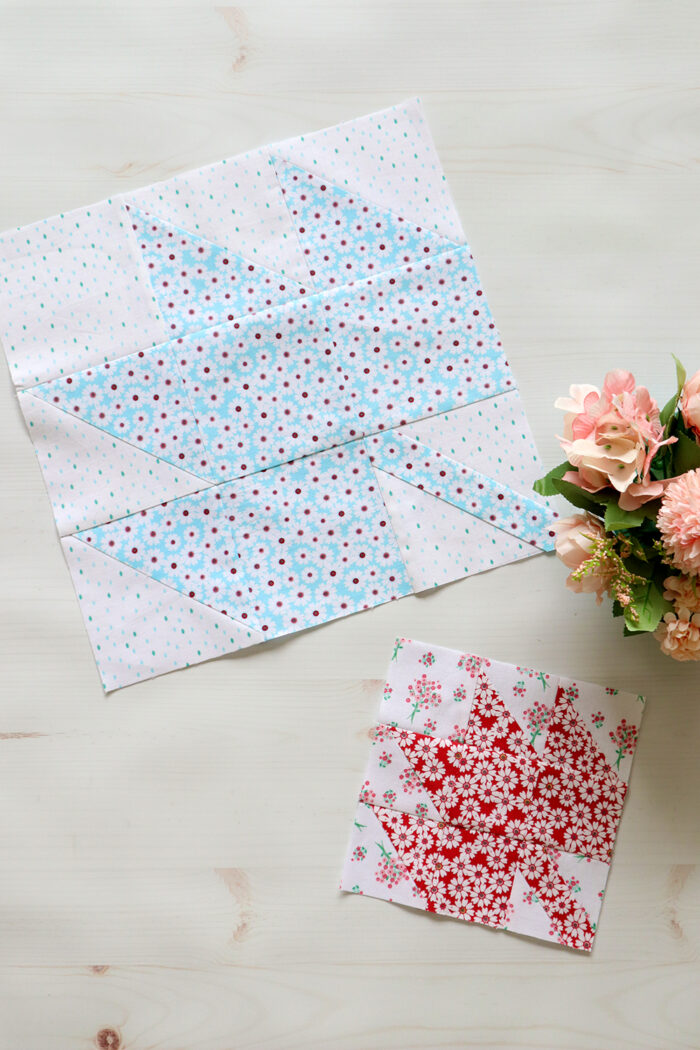 Bev from Flamingo Toes has completed her blocks for this weeks challenge. You can read more about them on her site.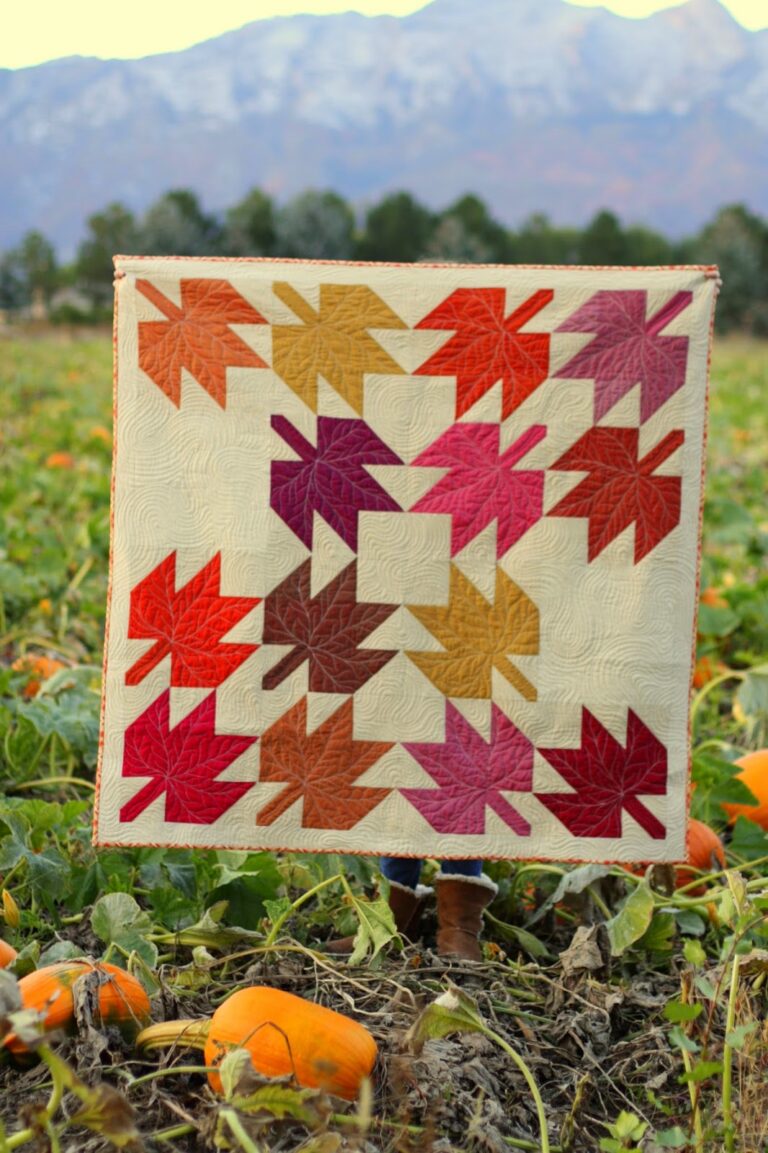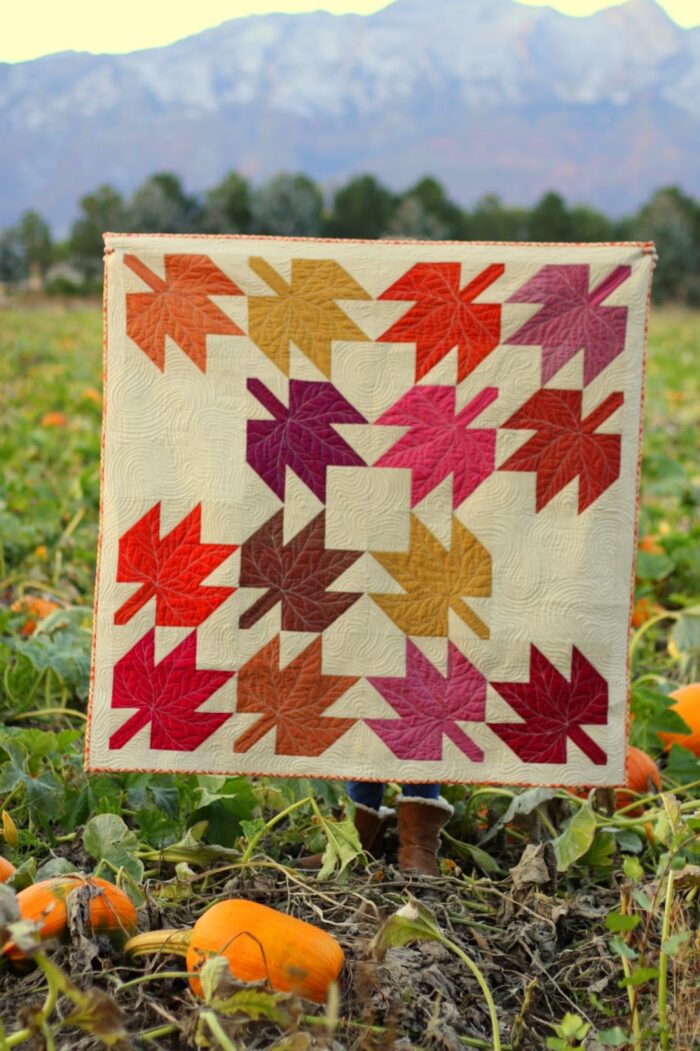 If you'd like to make an entire quilt out of Maple Leaf Blocks Amy also has a few ideas and suggestions for turning the blocks into a quilt top.
I have enjoyed sharing this weekly challenge with you. Many of you have told me that you have loved this project. Because of that, I will be finding ways to incorporate more of these "weekly challenge" projects on the blog going forward!