A few years ago, it seemed like mermaids were popping up everywhere! It's a trend that I can definitely get behind. If you're looking for ideas for some DIY mermaid projects, we've got you covered! Enjoy these Mermaid patterns, sewing & quilting projects.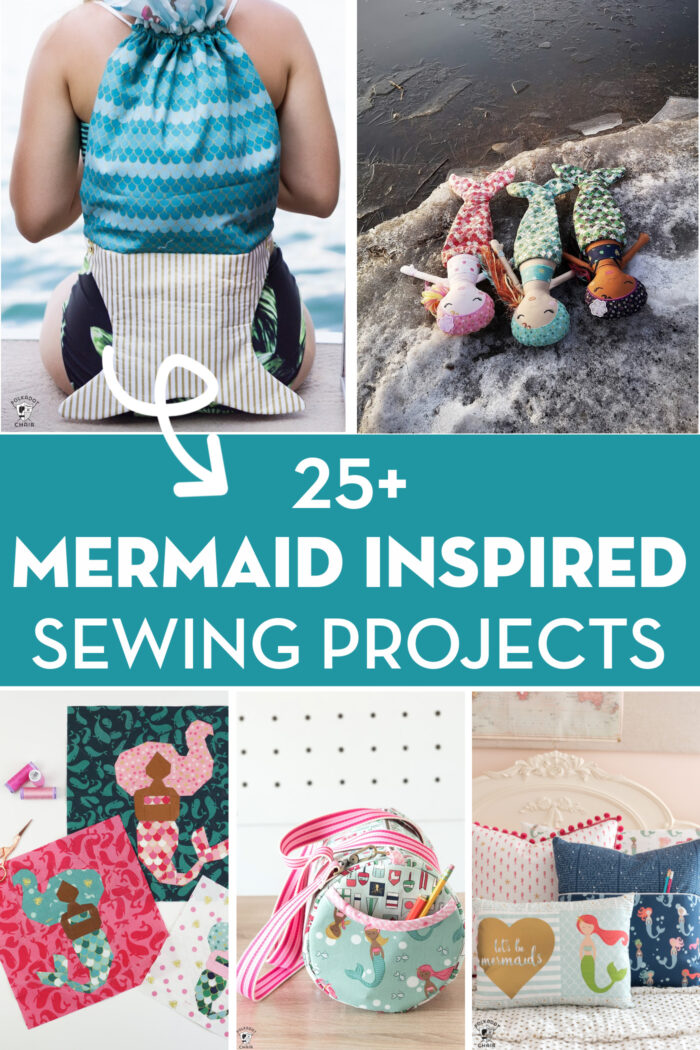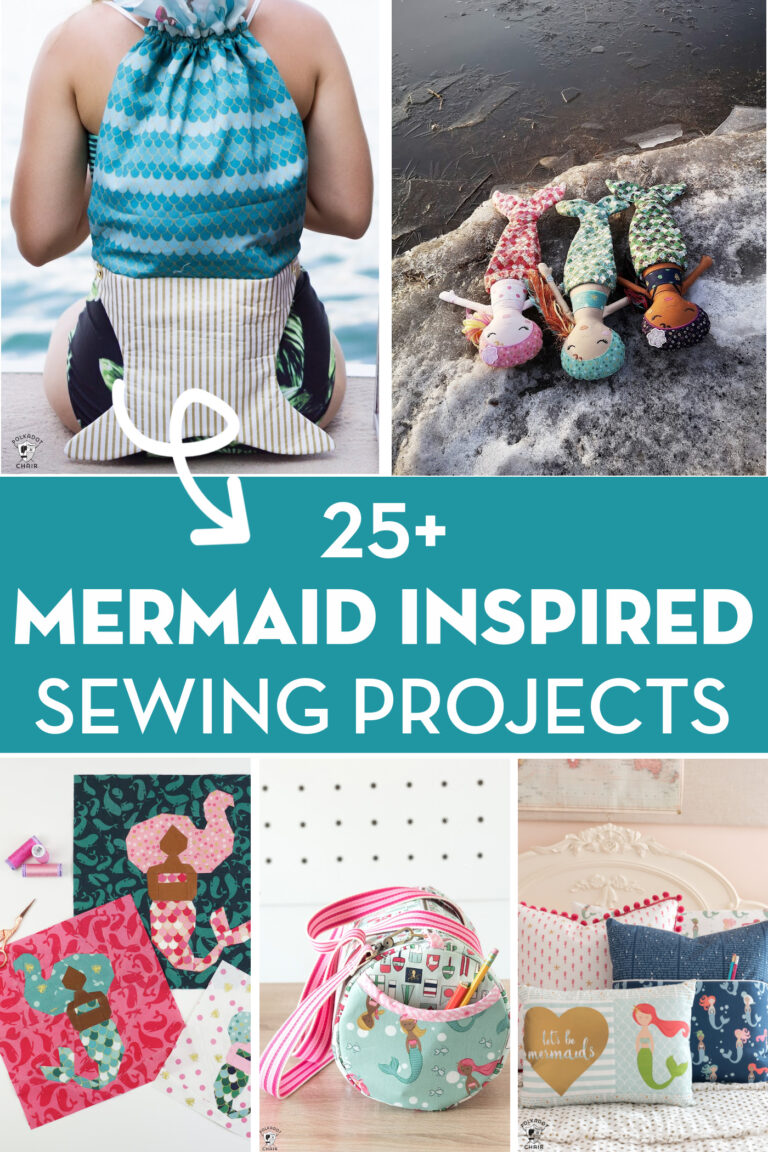 Last month my newest fabric collection Ahoy! Mermaids was released. In honor of its release, I thought I'd share with you some of my favorite Mermaid patterns. Hopefully, you'll find something you'd love to create on this list.
Table of Contents
About the Fabric Collection
After the success of the Let's Be Mermaids collection, I thought it would be fun to do a follow-up collection. I wanted to make sure that the designs and ideas were "new and fresh" with on-trend colors and patterns.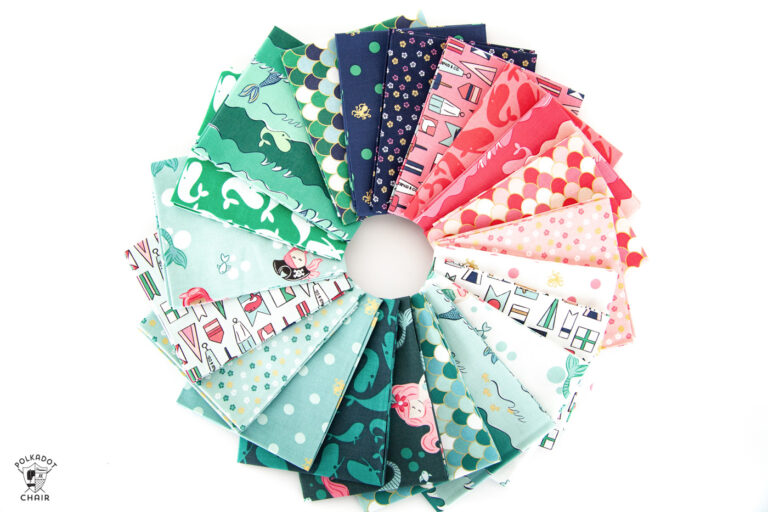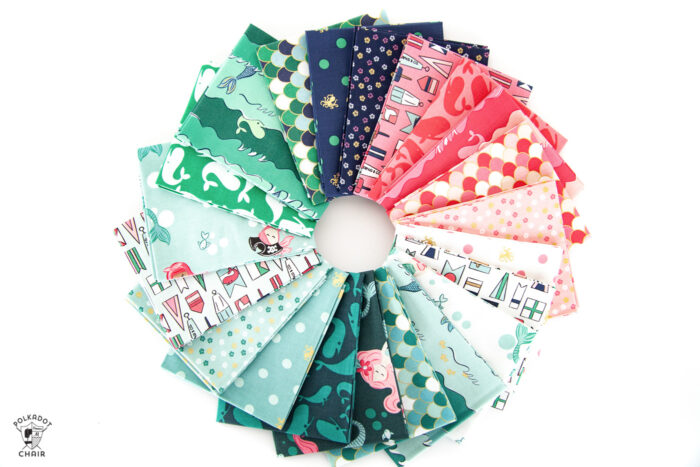 While on a cruise to New England, I found the inspiration for Ahoy! Mermaids. This line incorporates a few nautical touches into the line, such as nautical flags and lobster buoys, along with a few pirate-inspired items.
Mermaid Sewing & Quilting Projects
When I release a new fabric collection, Riley Blake does an amazing job of setting up blog tours for the collections. I love that they get some of the most talented Makers to share project ideas with you guys.
The first few projects on this list are from the Ahoy! Mermaids blog tour. I've also linked up a few other projects sewn with different fabrics.
I hope you'll find something you'd like to sew on this list. We've got everything from a doll mermaid tail, to free mermaid quilt patterns.