This week for the Riley Blake Quilt Block challenge, we are creating an Autumn Leaf Quilt block. This block is very versatile and can be constructed in a few different ways depending on your fabric choices.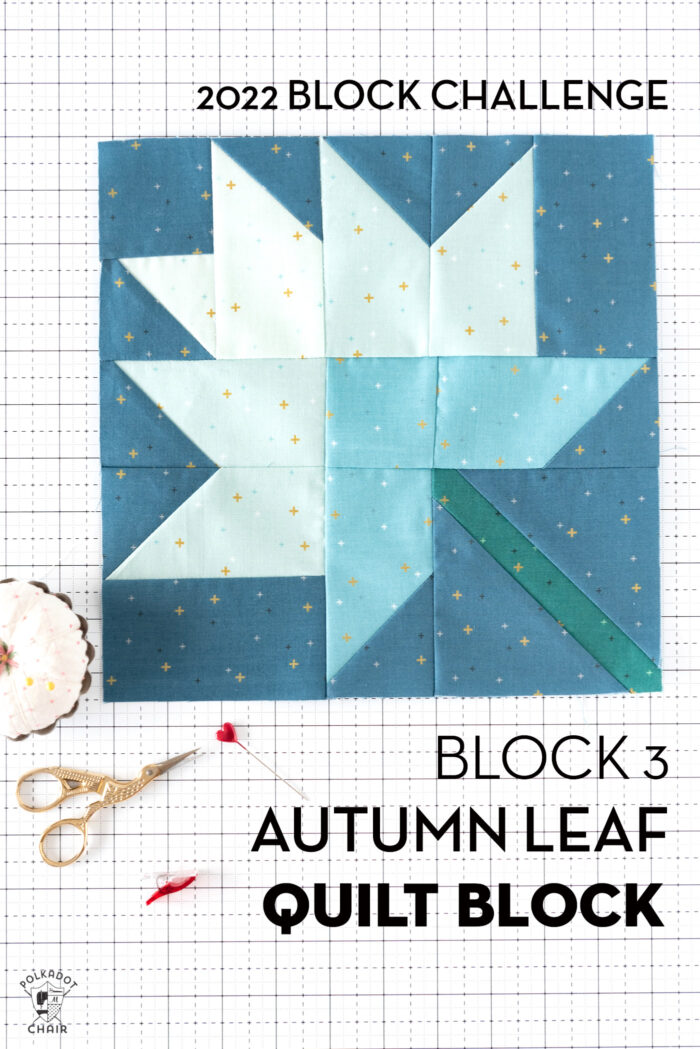 Welcome to week 3 of the Quilt Block Challenge! I hope you are enjoying sewing along and learning a few new quilting techniques along the way!
Table of Contents
This week's block was designed by Kristy Lea of Quiet Play. It's a modern take on a traditional leaf quilt block.
This block can be sewn in all one fabric (like Kristy's block below) or a variety of fabrics, like my block and the others in the blog post.
I thought the pattern reminded me a bit of a thistle so I decided to create my block from a few different blue fabrics.
How to Get the Block Pattern
Fill out this form and we will email you a link to get the pattern PDF.
Here are my blocks, I love how this is coming together so far!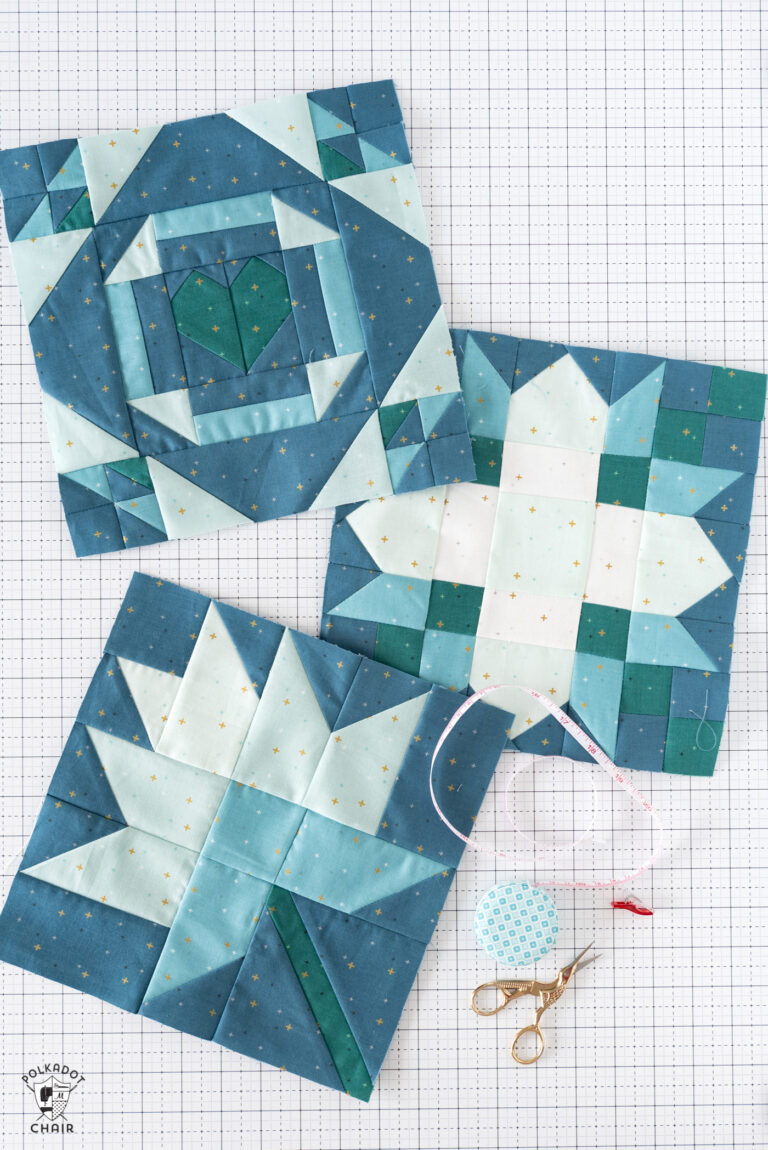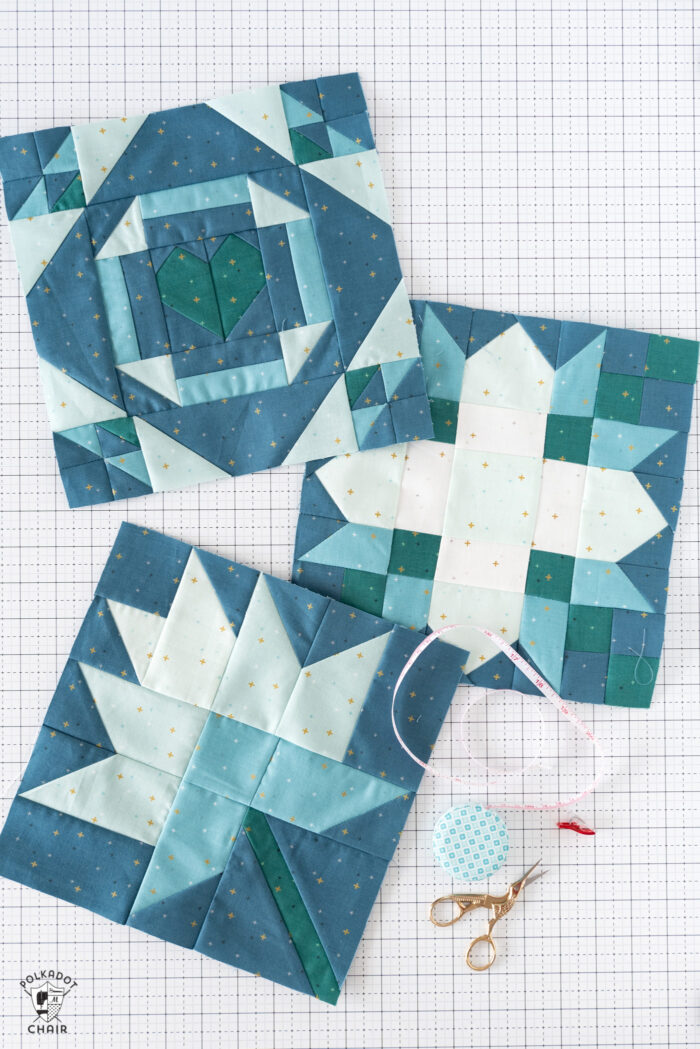 Additional Quilt Block Designs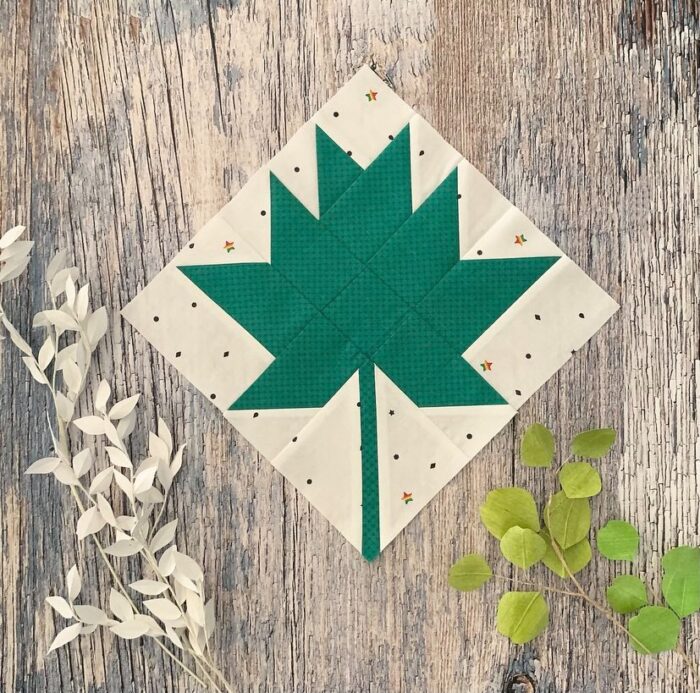 Block by Kristy Lea of Quiet Play (on Riley Blake Designs Blog)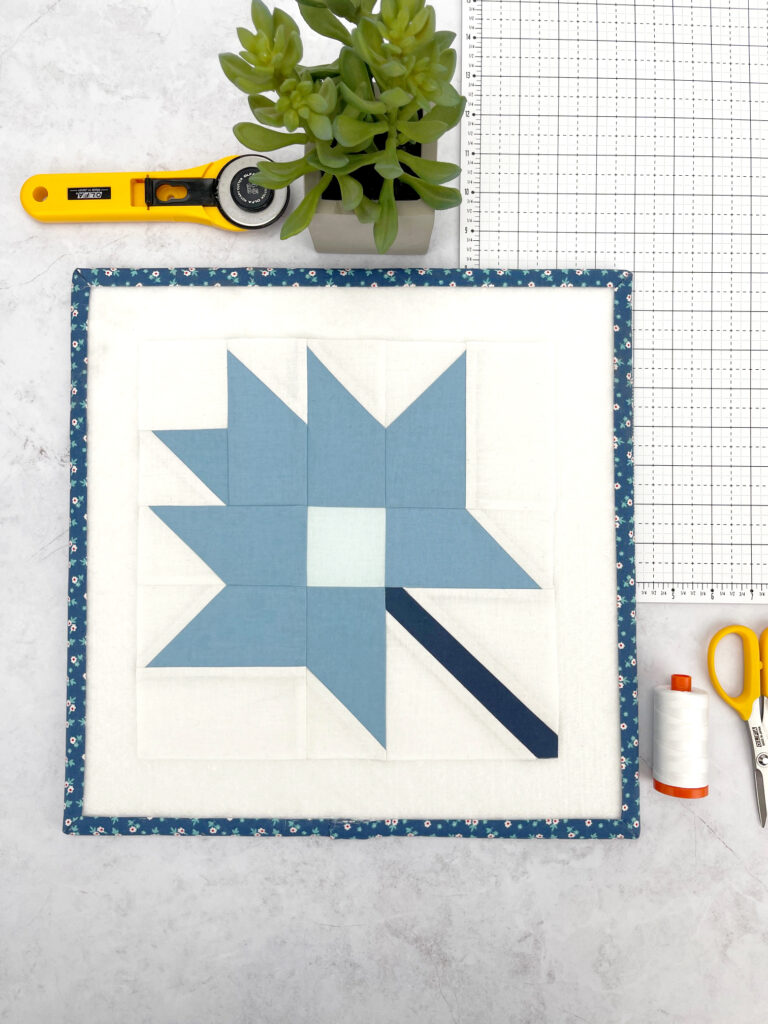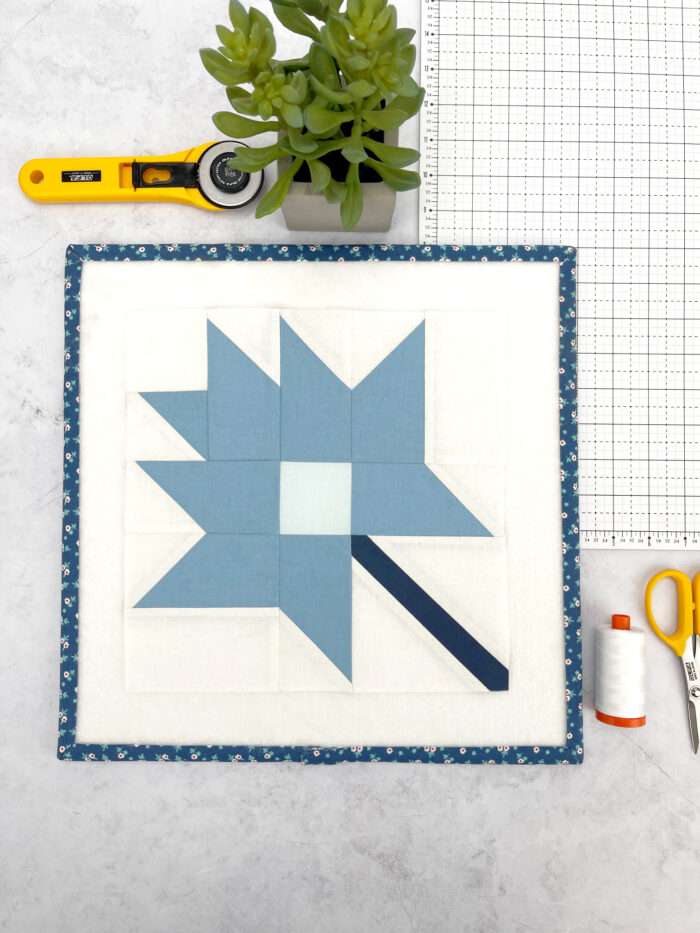 Version created with solid fabrics by Riley Blake Designs.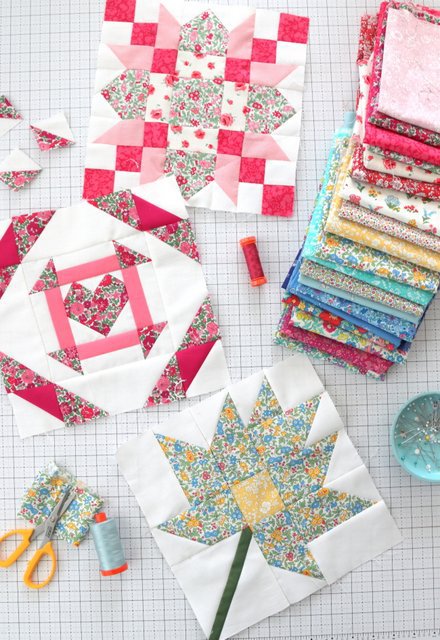 Blocks sewn from Liberty of London Quilting Cotton by Amy from Diary of a Quilter.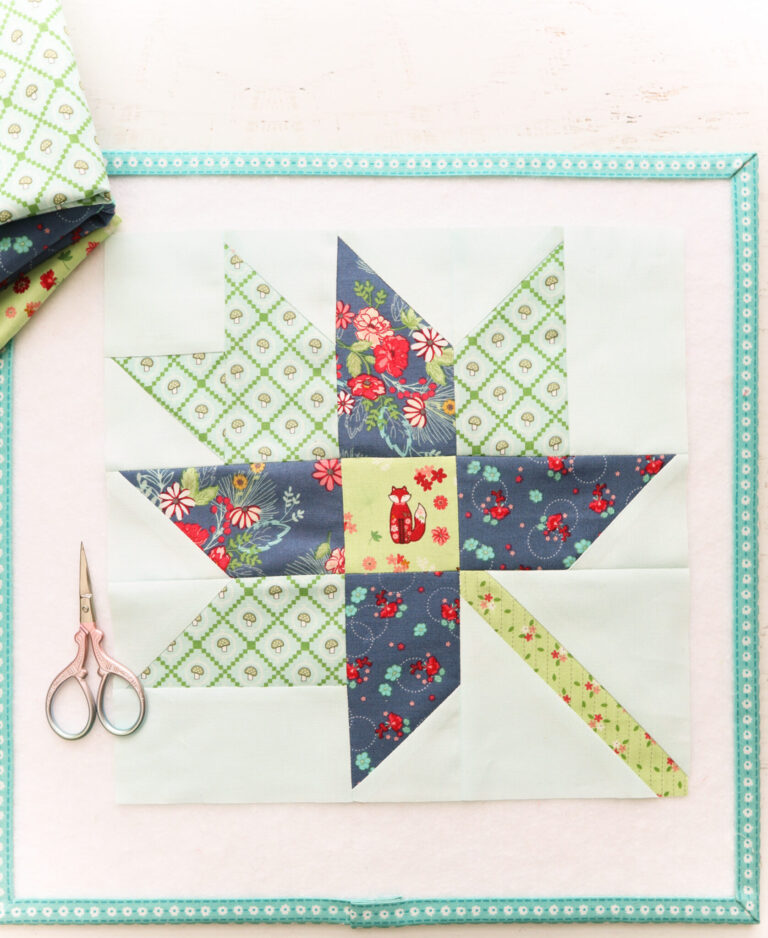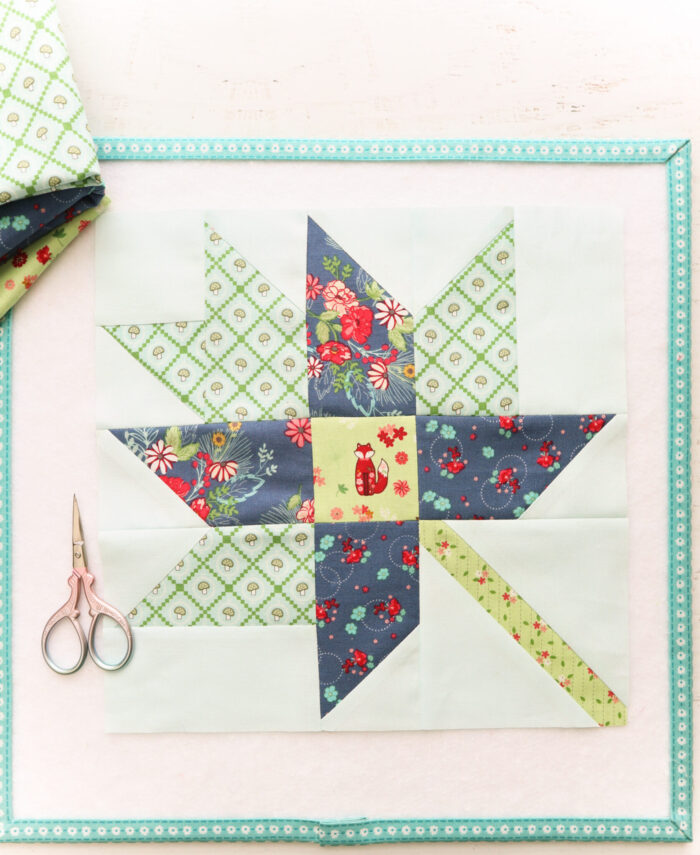 Autumn Leaf block sewn by Bev from Flamingo Toes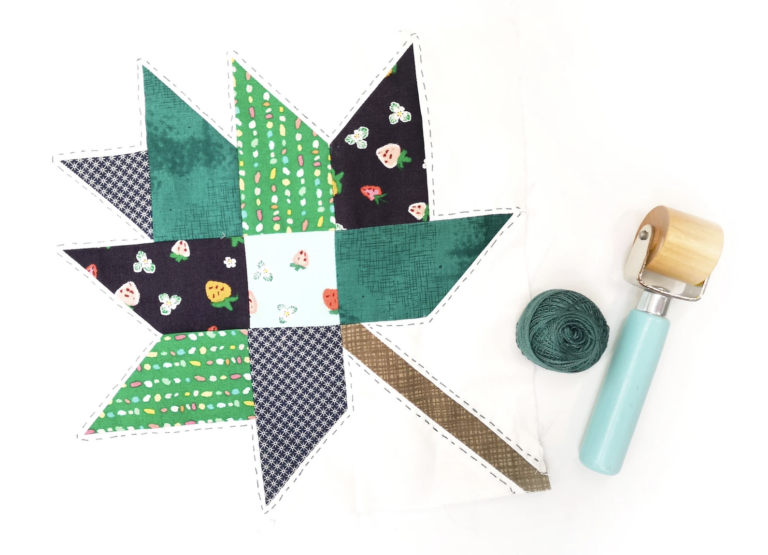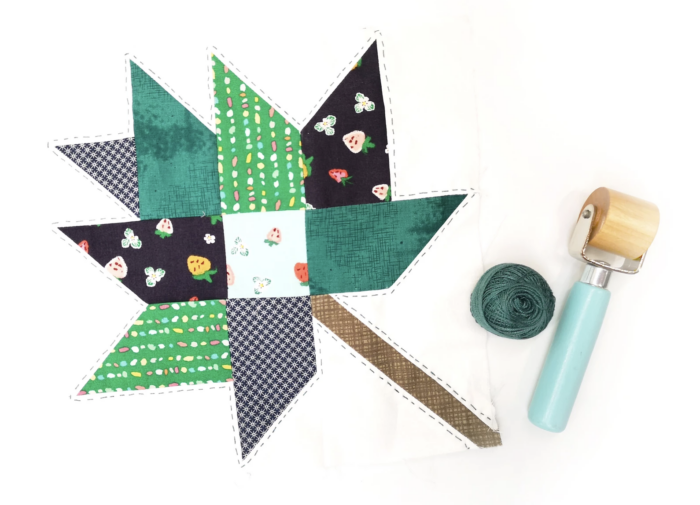 Patchwork fabric block by Bee Sew Inspired.
Block Schedule