It's week 6 of the Riley Blake Designs Quilt Block Challenge. Sandy Gervais designed this week's block. Keep reading to find out how to get the Scrappy Churn Dash Quilt Block pattern.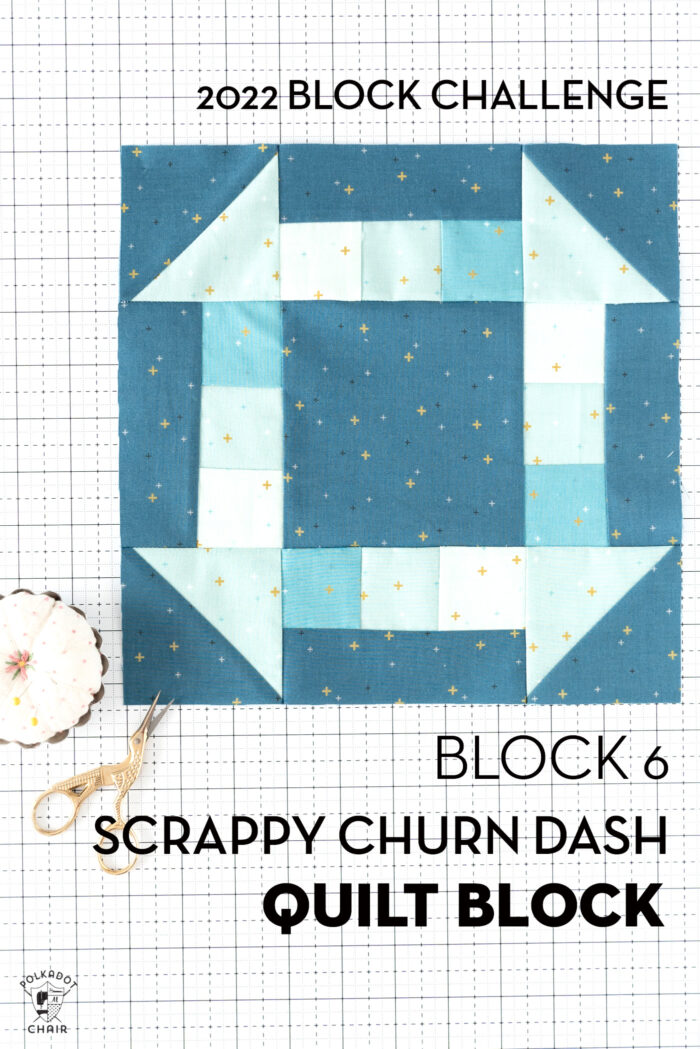 It seems like the quilt block challenge just started, but we are more than six weeks in! I love this week's block. Sandy Gervais designed it. Sandy shared her inspiration behind the block design. "The churn dash block has always been a favorite of mine. I also love scrappy blocks, so I decided to chop up the crossbars for more of a scrappy look."
Table of Contents
About the Quilt Block
This block measures 10″ when finished. (Reminder, quilt blocks FINISH at ½″ smaller than they are before they are sewn into the quilt. When you're done sewing this block it will be 10 ½″ square, but will be 10″ square after the quilt is made).
There are a few different ways to lay your fabrics out on this block. You can choose an "ombre" effect like my block and the block sewn by the Riley Blake team.
You can also go with a completely scrappy look incorporating various colors and fabrics as Sandy and Bev did with their blocks.
If you love Churn Dash quilt blocks (they are straightforward to sew and very striking when finished), you can find a free pattern linked on our site for a 12″ & 6″ Churn Dash Quilt block.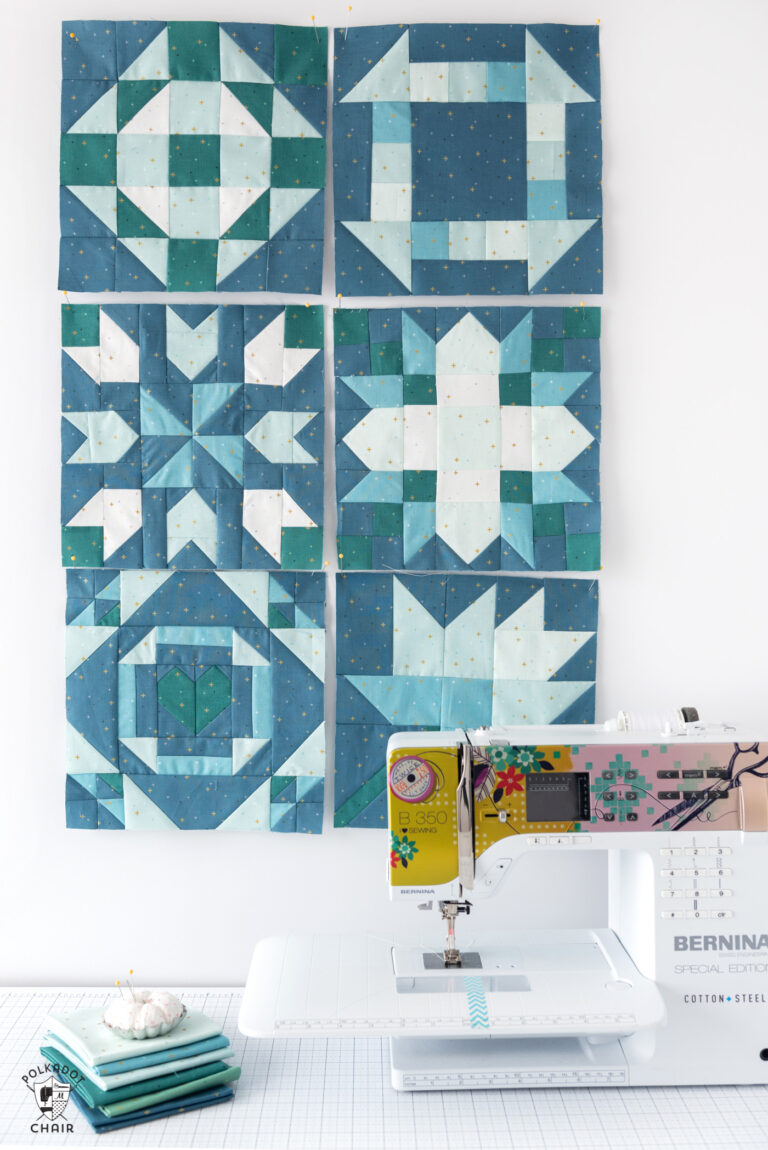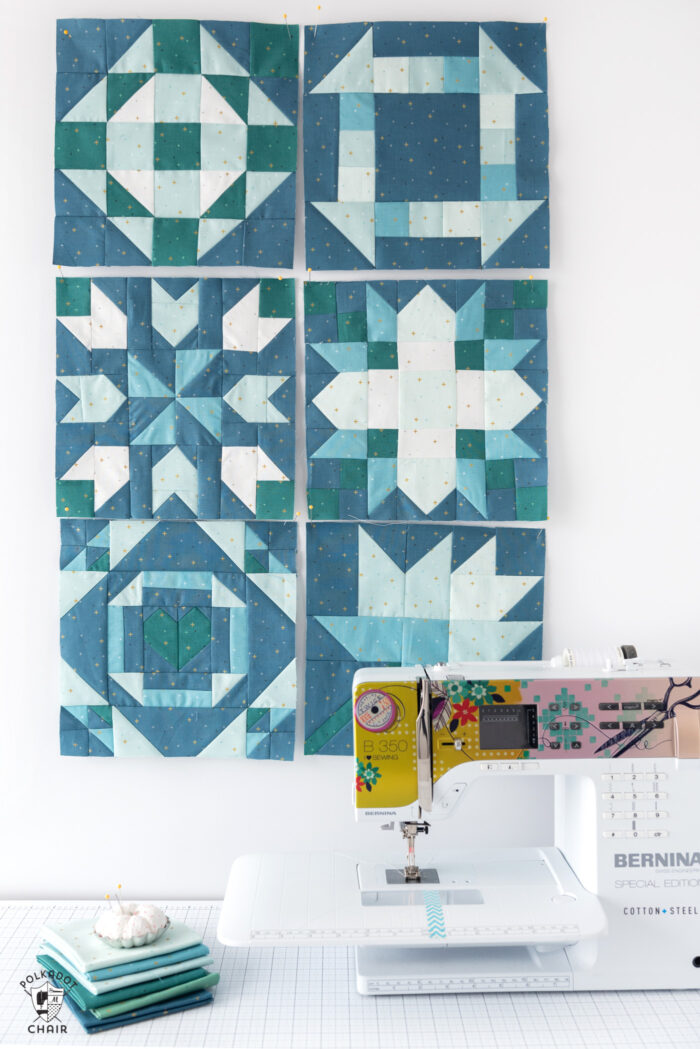 Since I have six completed blocks now, I thought I'd lay them out on my design wall to see how they are coming together. With sampler projects like this, it's essential to look at all of your blocks together periodically as you go to make sure your fabric and color choices look balanced.
Supplies Required
For this block, you will need 4-5 prints of fabric. My block is made from Sparkler fabric in Mediterreanean, Songbird, Bear Lake & Bleached Denim.
In addition to your basic quilting supplies, Also I recommend a 3 ½″ Bloc Loc ruler to square up the half-square triangles in the corners of the block.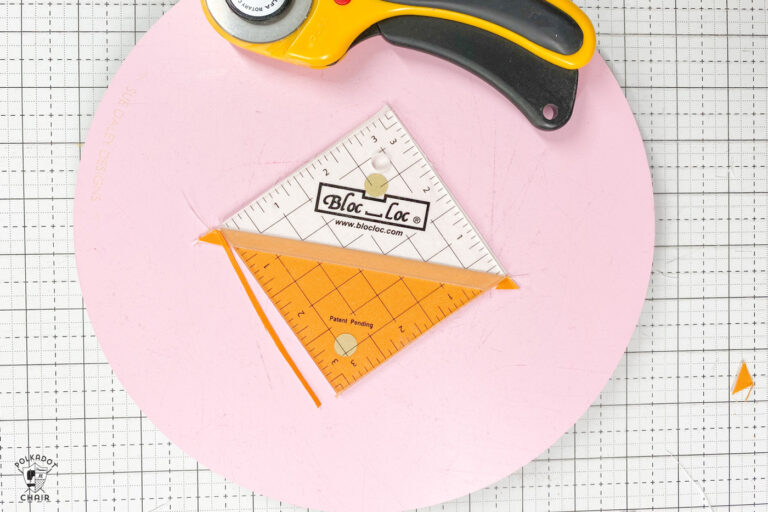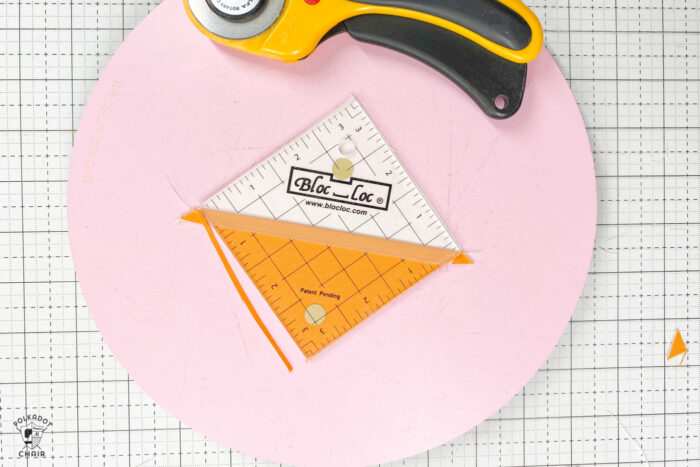 How to Get the Pattern
Just fill out the form below, and we will email you a copy of the pattern.
Additional Quilt BLock Design Ideas
Here you can see the block sewn in a variety of fabrics.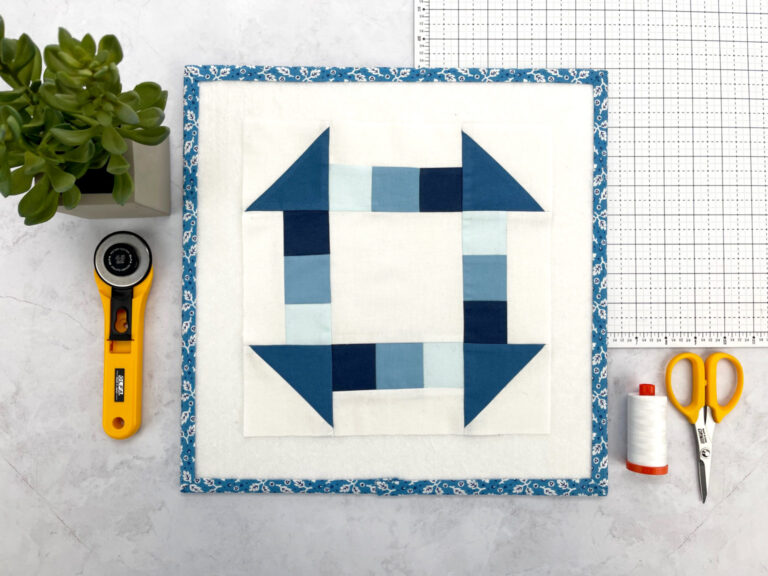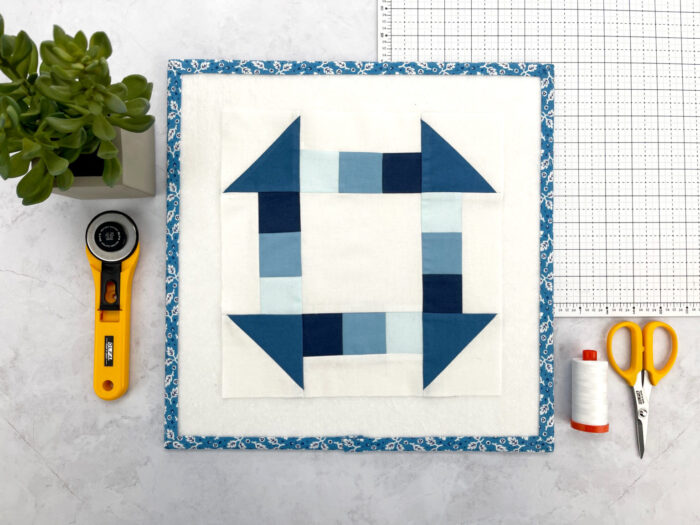 Blue confetti cotton solids by the Riley Blake Team.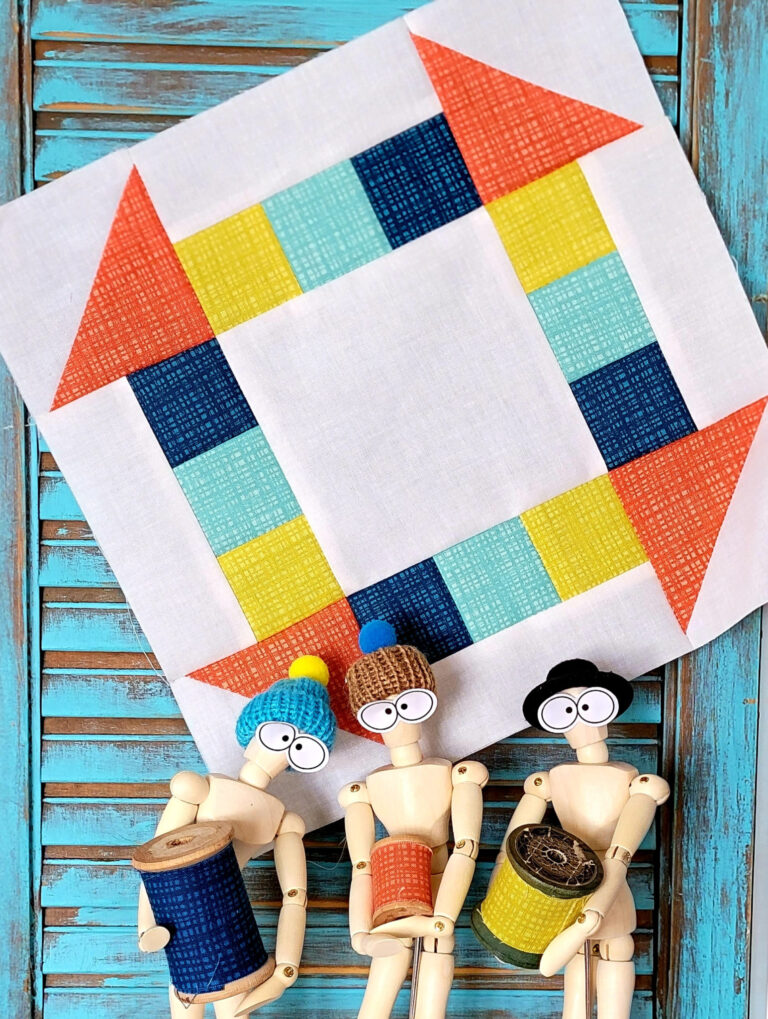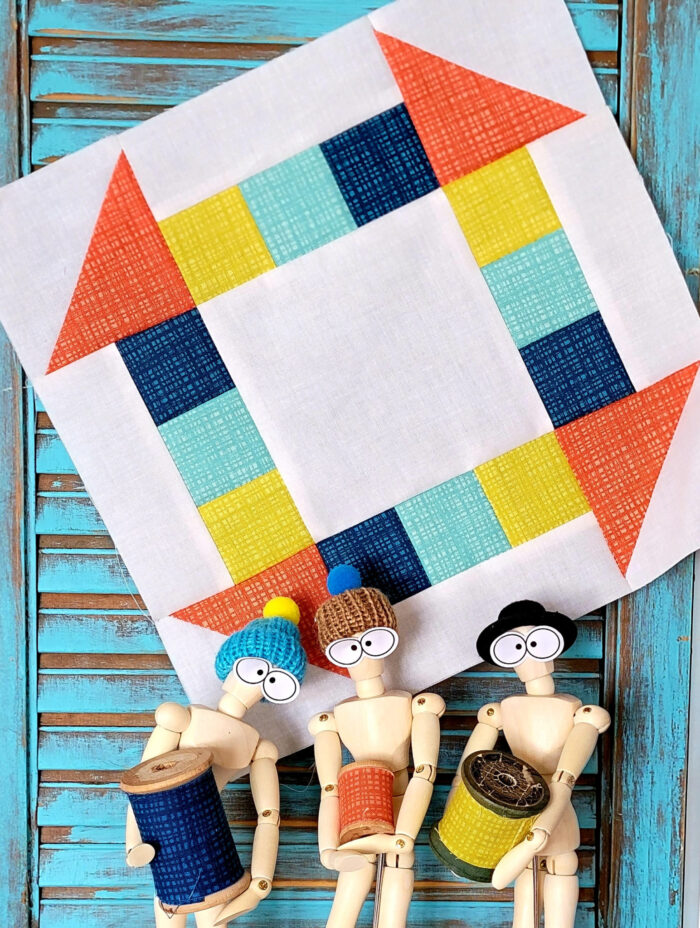 Colorful Texture Fabrics by Sandy Gervais.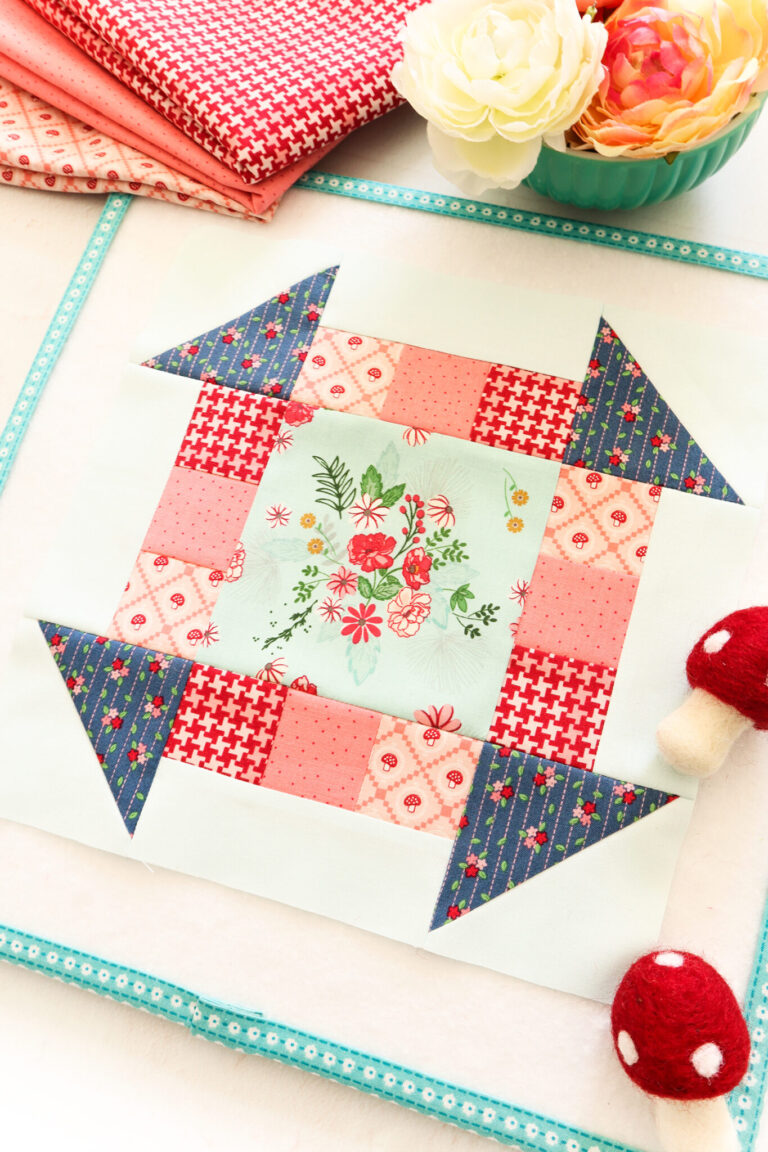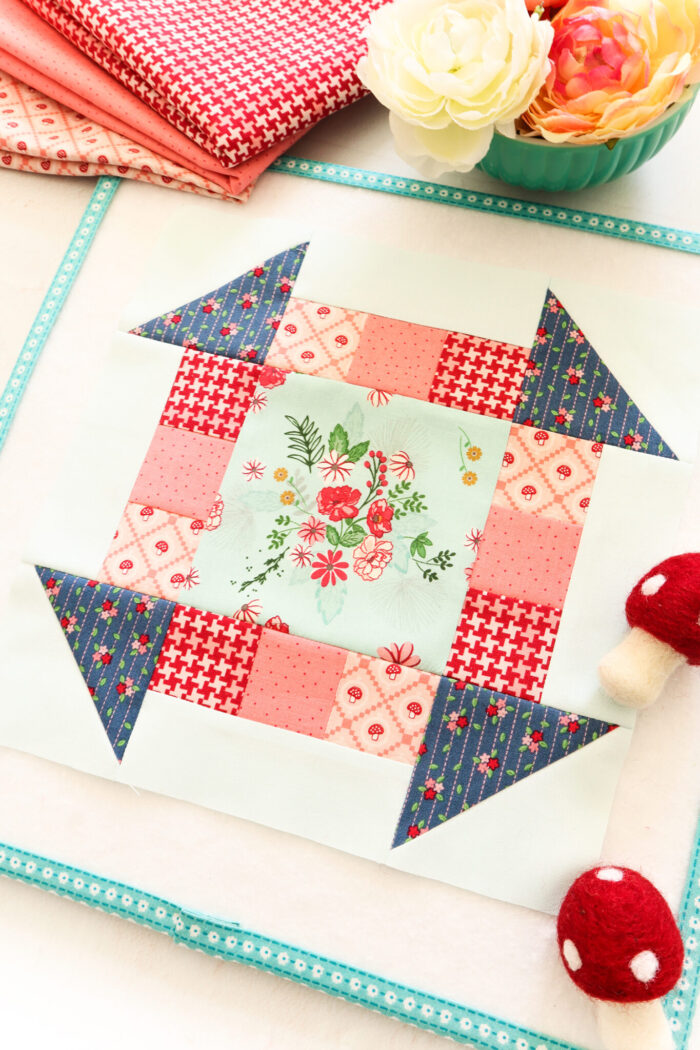 Enchanted Meadow Fabrics by Bev McCullough.
Quilt Block Schedule
Here are the blocks shared so far this month; as a reminder, there will not be another block in Februray.