This week for the Riley Blake Block challenge, I have not just a quilt block pattern for you but a pattern for a whole quilt! Please keep reading to find out how to get our Free Glint Quilt Pattern.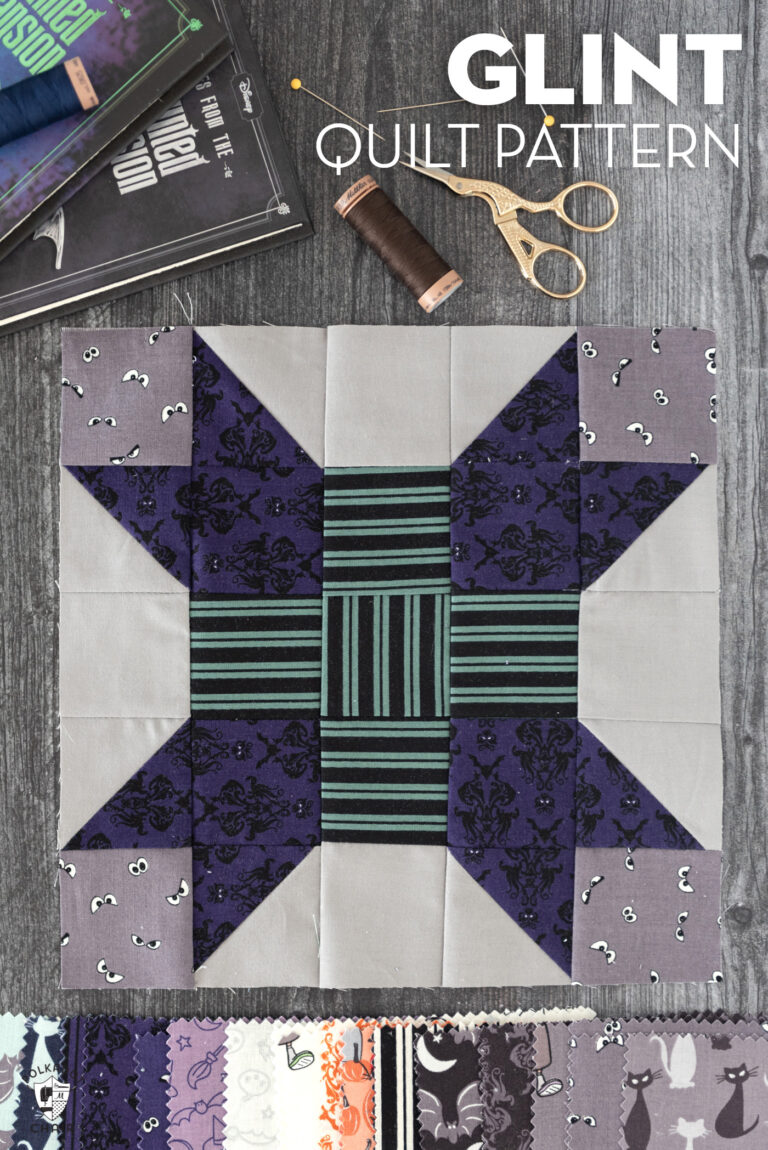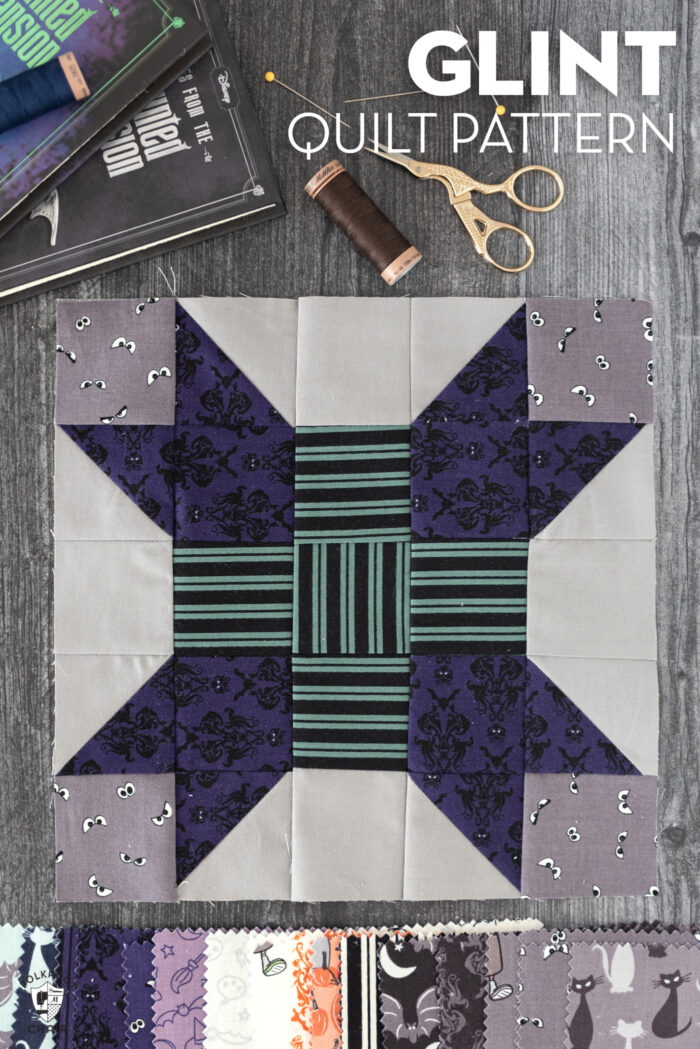 Since February, many other Riley Blake Designs fabric designers and I have been sharing free quilt block patterns as a part of the Riley Blake Quilt Block Challenge. The quilt block patterns are designed to be put into a Sampler quilt at the end of the challenge.
Table of Contents
The blocks have all been designed by a different RBD designer, and this week it's my turn to share the quilt block that I designed.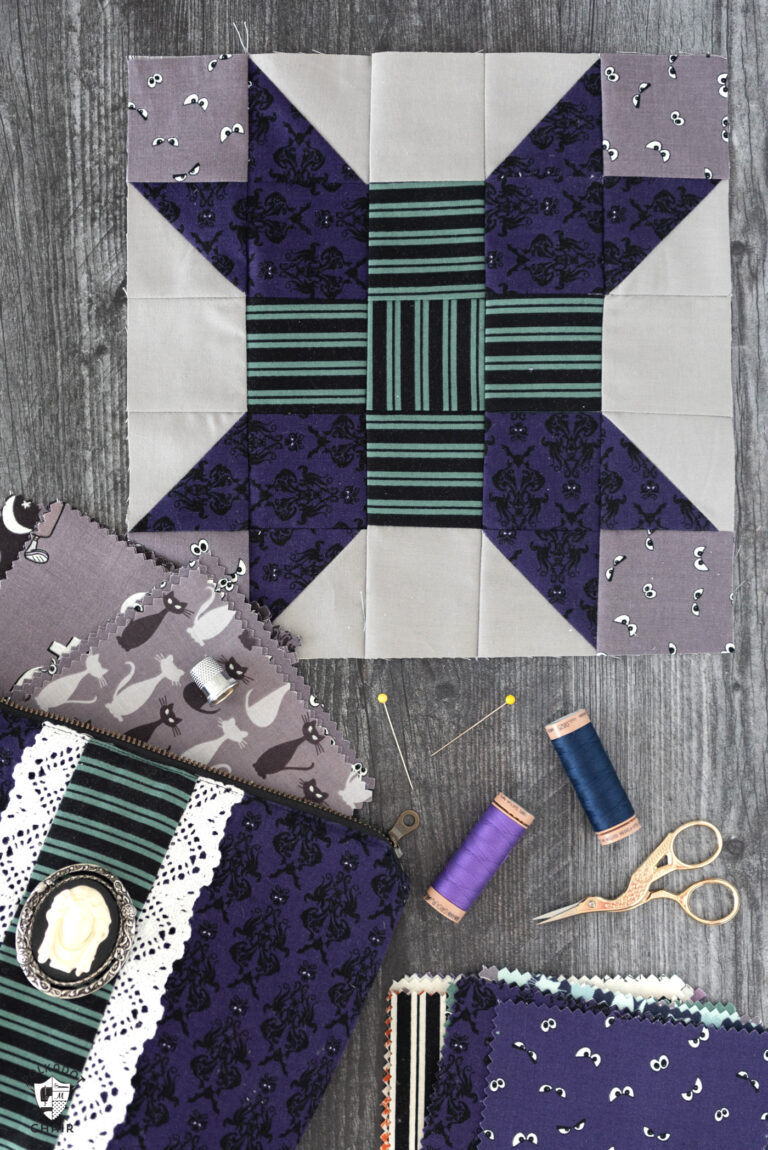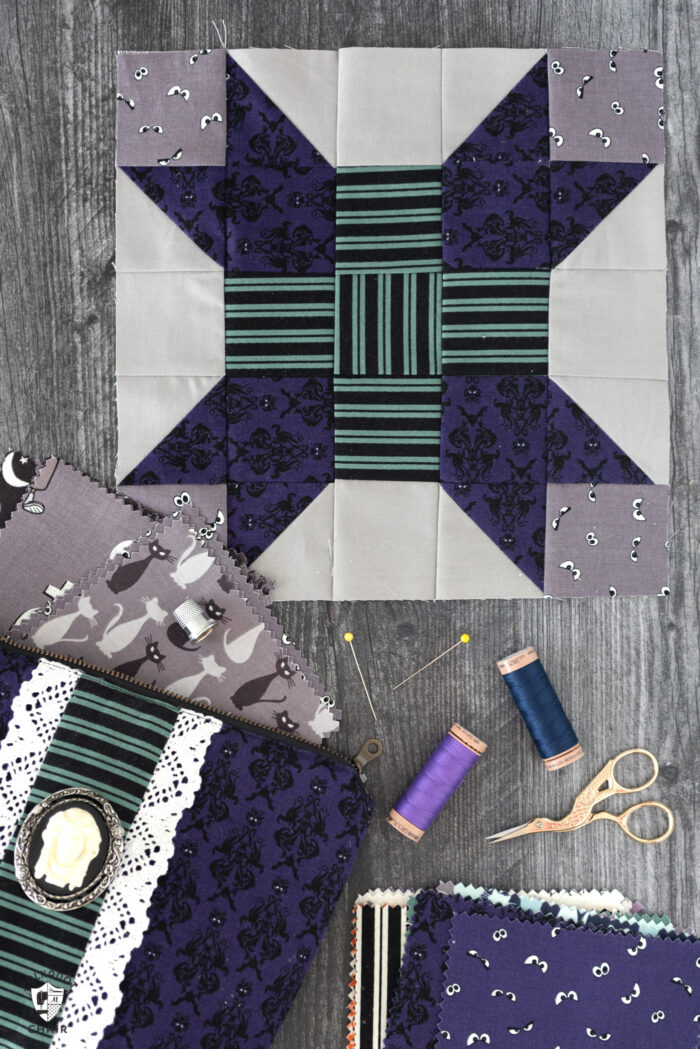 My quilt block is called "Glint." "I love geometric blocks. I especially love that you can create so many secondary patterns with these types of blocks when laid out on a quilt top.
When I designed the Glint Block, I imagined it stitched up in 3 tones of the same color, giving you a 3D effect. If you don't love that idea, you can also create the block using 3 totally different prints/colors.
I stitched up my block today with some fabrics from my Spooky Hollow fabric collection. I LOVE Halloween and am so excited to create projects using these fabrics.
Quilting Tip:
If you're working with a stripe fabric on your block, rotate the direction of the stripe when two striped fabrics are close to each other. That way, if the stripes on fabrics do not align perfectly, it won't be an issue.
My Quilt Blocks
If you've been following along, then you know that I'm creating my quilt block out of Liberty Flower Show Summer fabrics. I also stitched up my block in those fabrics to have it for my completed quilt top.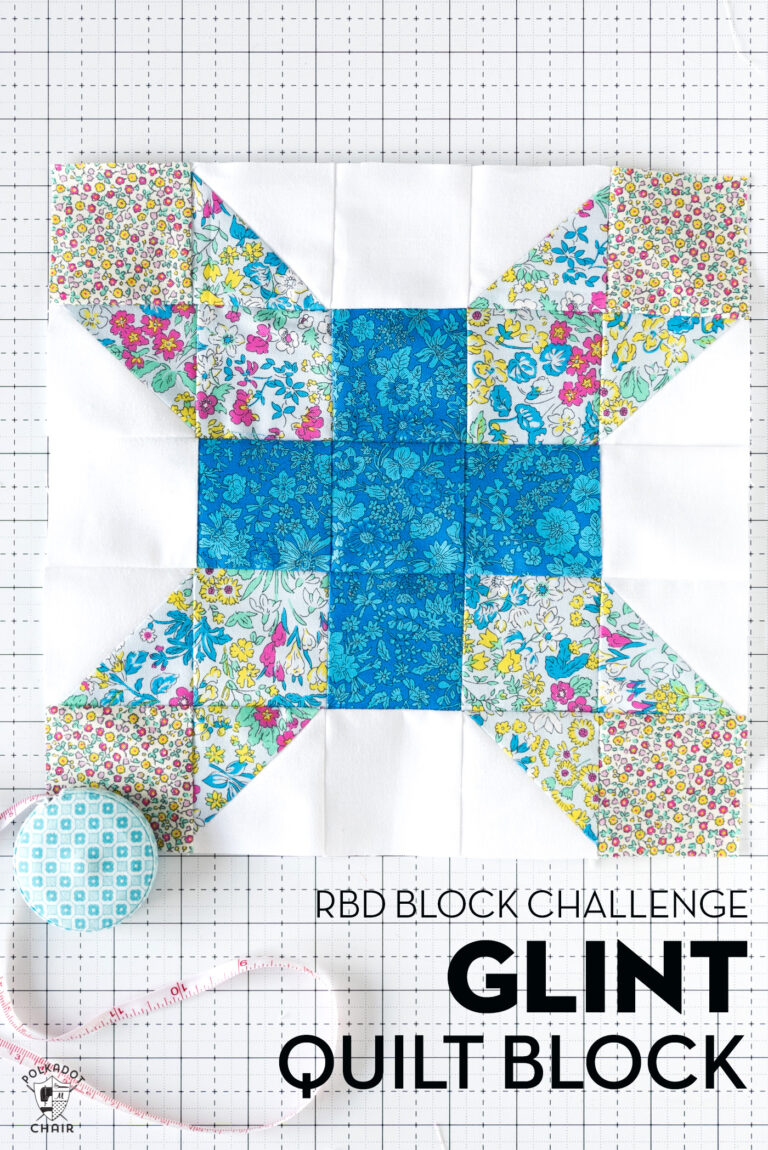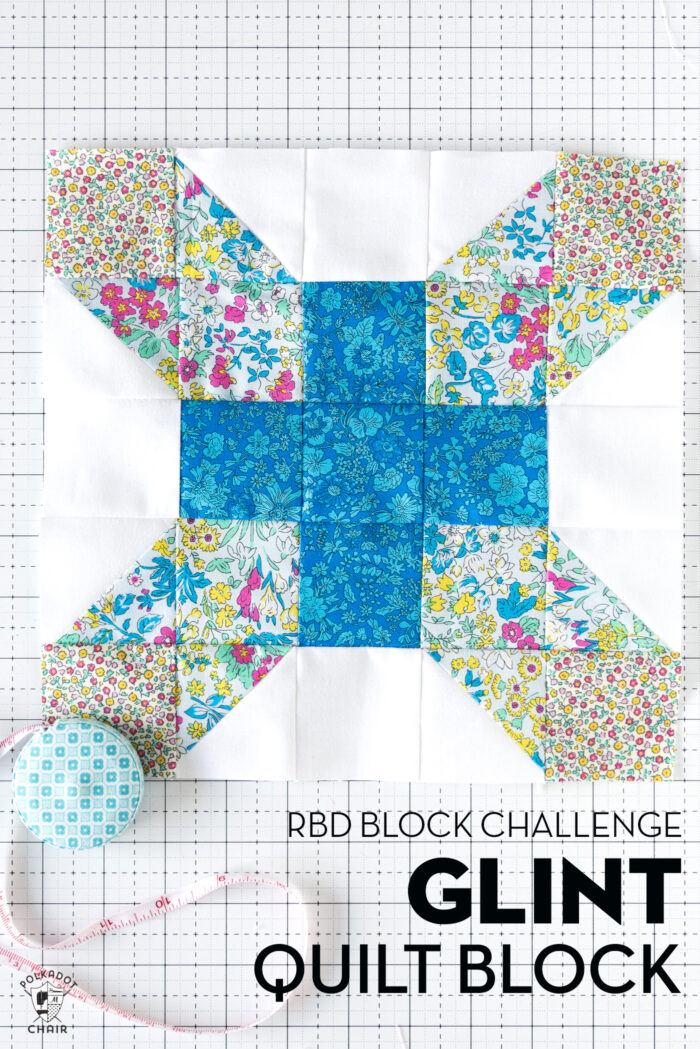 Ok, now for the pattern!
Quilt Pattern Details
I realized when I created this block that if the block was combined with a simple, alternate block that it would create a really fun and cool quilt pattern. I've taken the time to write out the instructions if you'd like to create a quilt like this.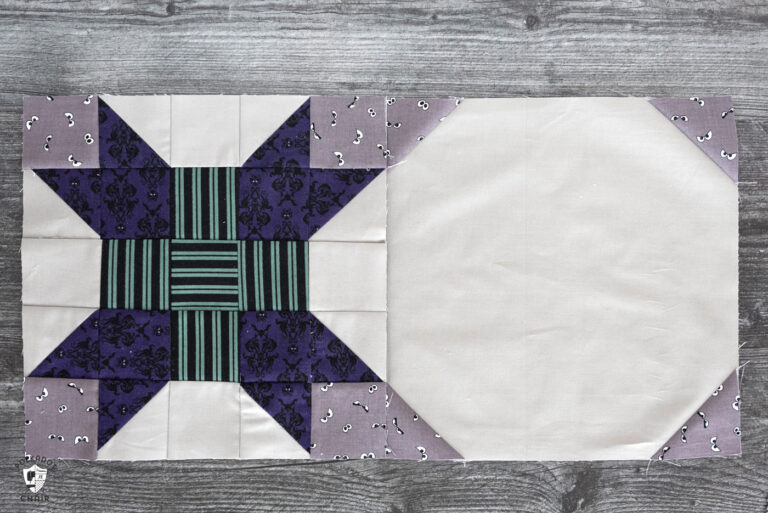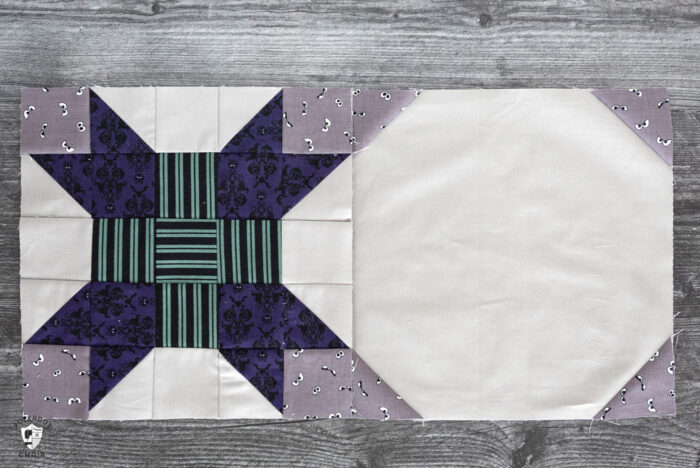 The quilt pattern features 18 Glint Quilt Blocks and 17 Alternate blocks. You can make it more "scrappy" if you like, I've created mine out of all the same fabrics. The finshed quilt measures approximatley 50″ x 70″.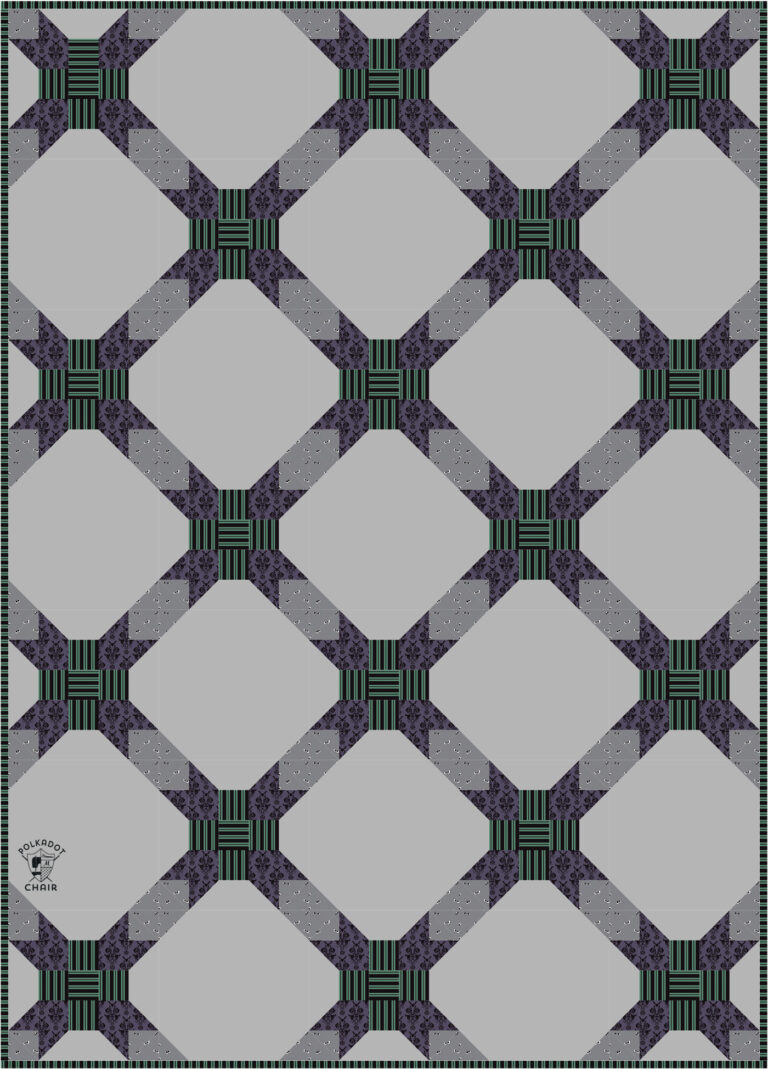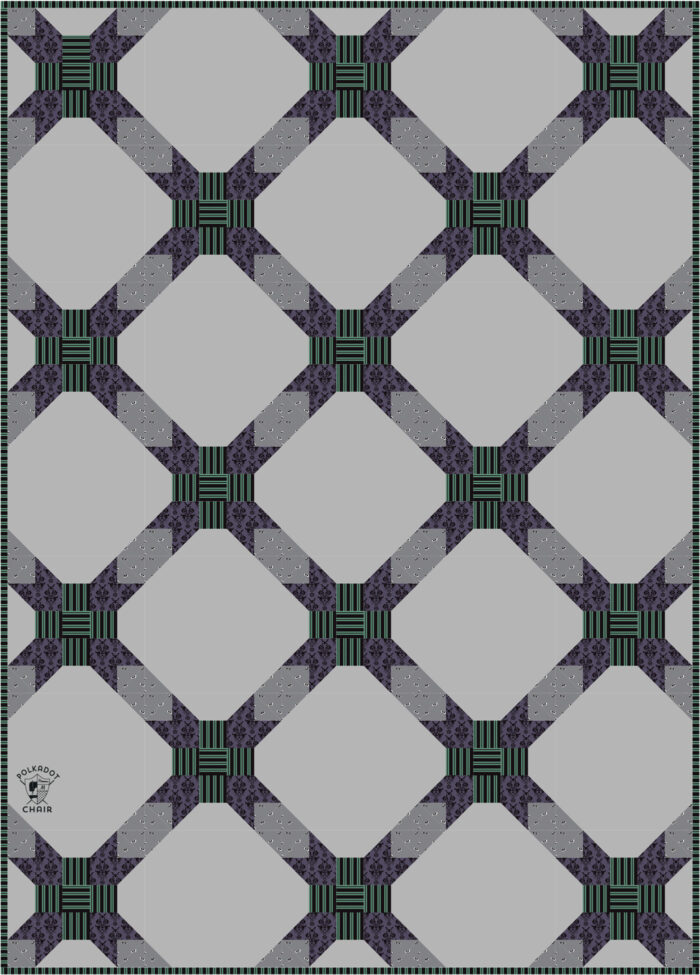 I haven't had time to stitch up the entire quilt top yet; if you make it, I'd love to see the finished project!
How to Get the Free Pattern
The pattern (and the Glint Block Pattern) are in the Sewing Templates Library. Please note: you will need to get BOTH the Quilt Pattern PDF AND the Glint Block Pattern PDF.
You can get the PDFs used in this project in our Template Library. Access to the library is for our Newsletter subscribers, and subscriptions are free. Please CLICK HERE and follow the instructions to obtain the pattern pieces. PLEASE READ the instructions on that page.
Block Challenge Schedule