We've come to the end of our Summer Quilt along! It's time to wrap things up and chat about how to finish your quilt.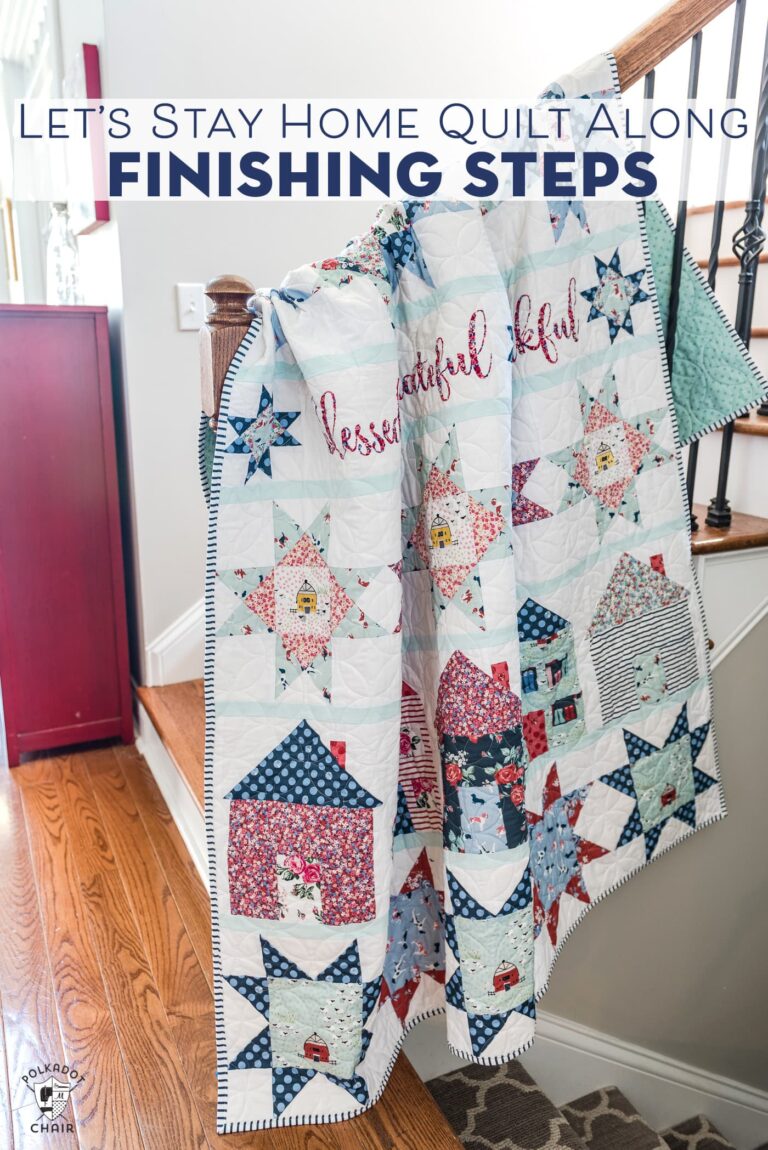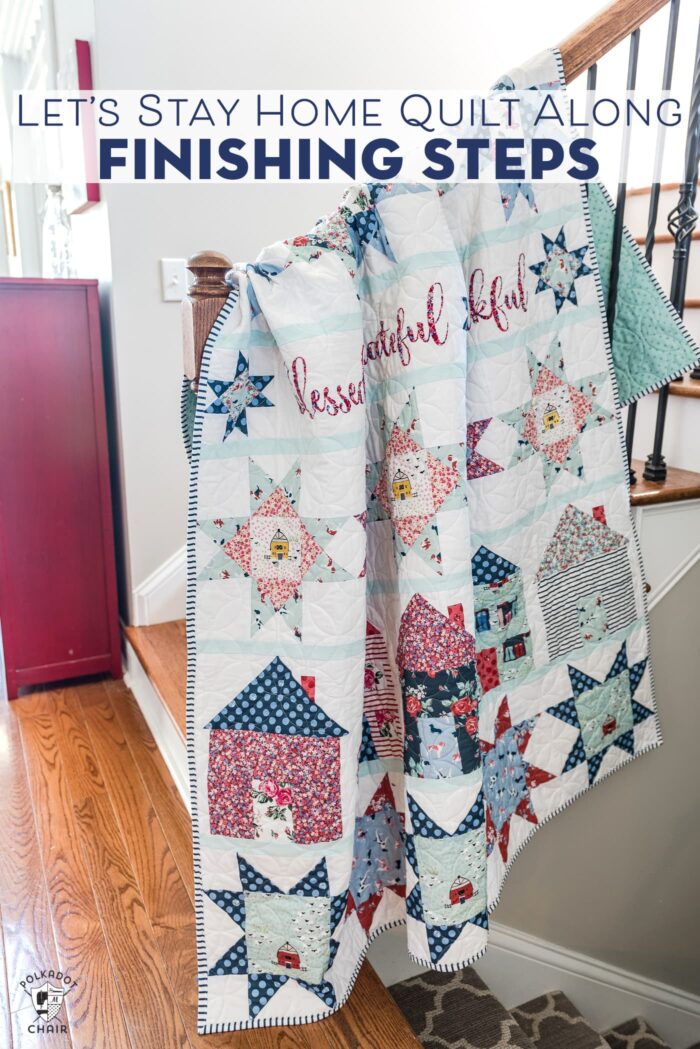 This post marks the close of our Lets Stay Home Quilt along. If you're not done with your quilt, please keep working on it! This won't be the last you hear from me about this quilt pattern. I have a few other fun things "up my sleeve" for this specific pattern (maybe a Halloween or Christmas version???? We will see *wink*)
I hope that you guys found it to be a fun summer project. Summer is such an odd season for me. I love the relaxed days with less structure, but by the end of it, I find myself craving a bit of routine.
Tackling big projects like a quilt always help me to feel a bit more productive during the hot summer months. Especially on days when it's just too hot to do anything outside!
As a reminder:
You can find all of the posts in this series by CLICKING HERE.
You can buy a PDF version of the Let's Stay Home Quilt Pattern HERE
A Print (physical) copy of the Quilt Pattern can be purchased HERE
If you want a kit, you can pick up a kit for the quilt HERE (the kit includes the pattern)
All the Posts in the Quilt Along:
The Let's Stay Home Quilt Along: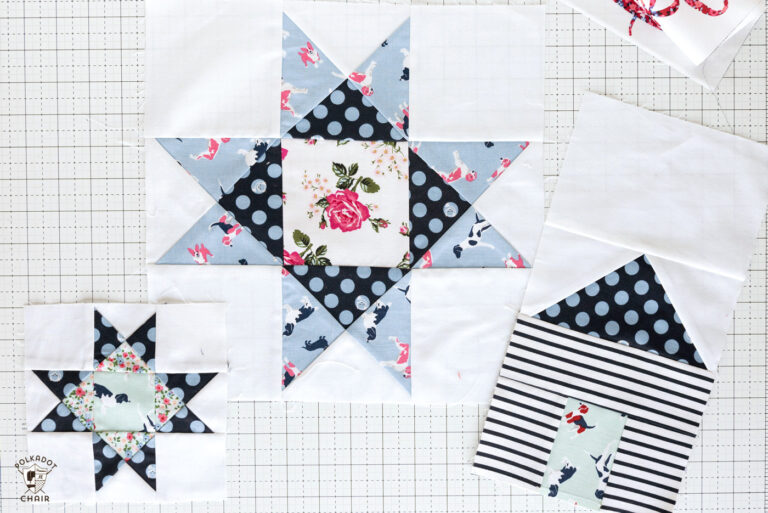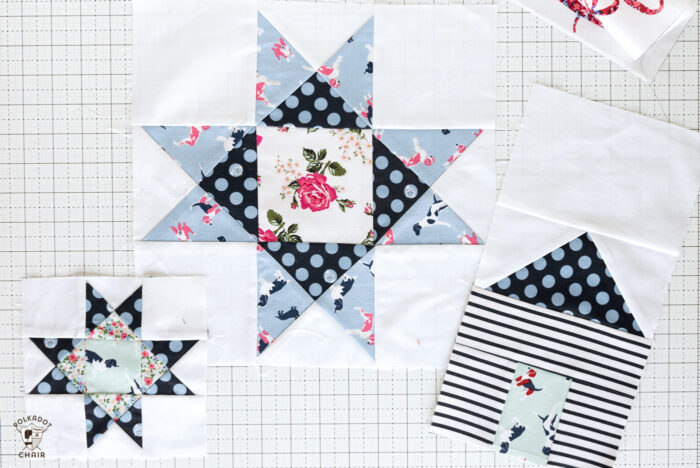 I know there were issues with the kit for this quilt along (they have been resolved now). Unfortunately, I had no control over those issues, and I'm very sorry they happened. I know it's frustrating. If there was anything else, I could have done I would have. I've learned a few things personally though the process and will be insisting from now on that I print any patterns of my patterns included in kits, so I have control of the process.
Last week we chatted a bit about Foundation Paper Piecing. I hope that between that post and the YouTube video that it helped those of you who have not foundation paper pieced previously.
How to Finish Your Quilt:
This week we're going to talk about finishing up your quilt.
If you haven't already, you'll want to sew the blocks of your quilt into rows. You can refer to the pattern for specific directions. Please make sure that you pay close attention to the way the rows with the house blocks are sewn together. There are sashing pieces that need to be stitched between some of the blocks in those rows.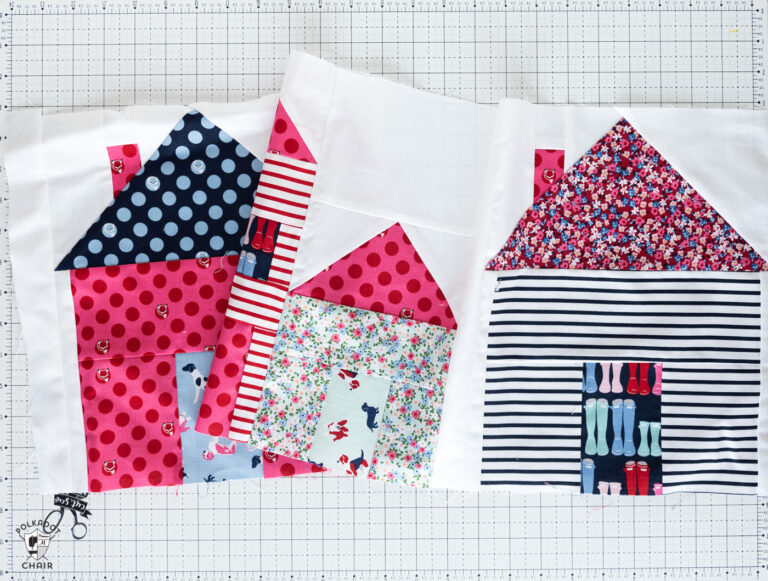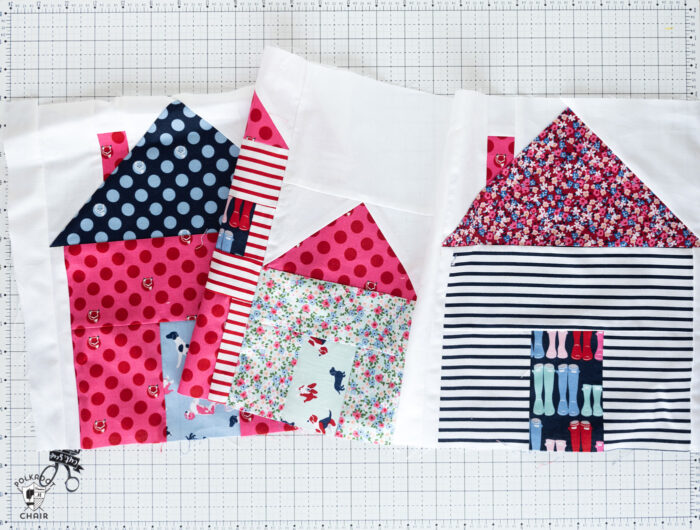 After you have your blocks stitched together in rows, you're ready to assemble your quilt top.
You'll need to stitch the sashing pieces together then stitch those pieces to the rows of the quilt.
I have a tip for you!
In the past, when I've sewn rows of quilt blocks together that don't line up in columns (i.e. the blocks are offset, or there is sashing between the rows), I've found that when I get the entire top assembled that the rows are not aligned properly.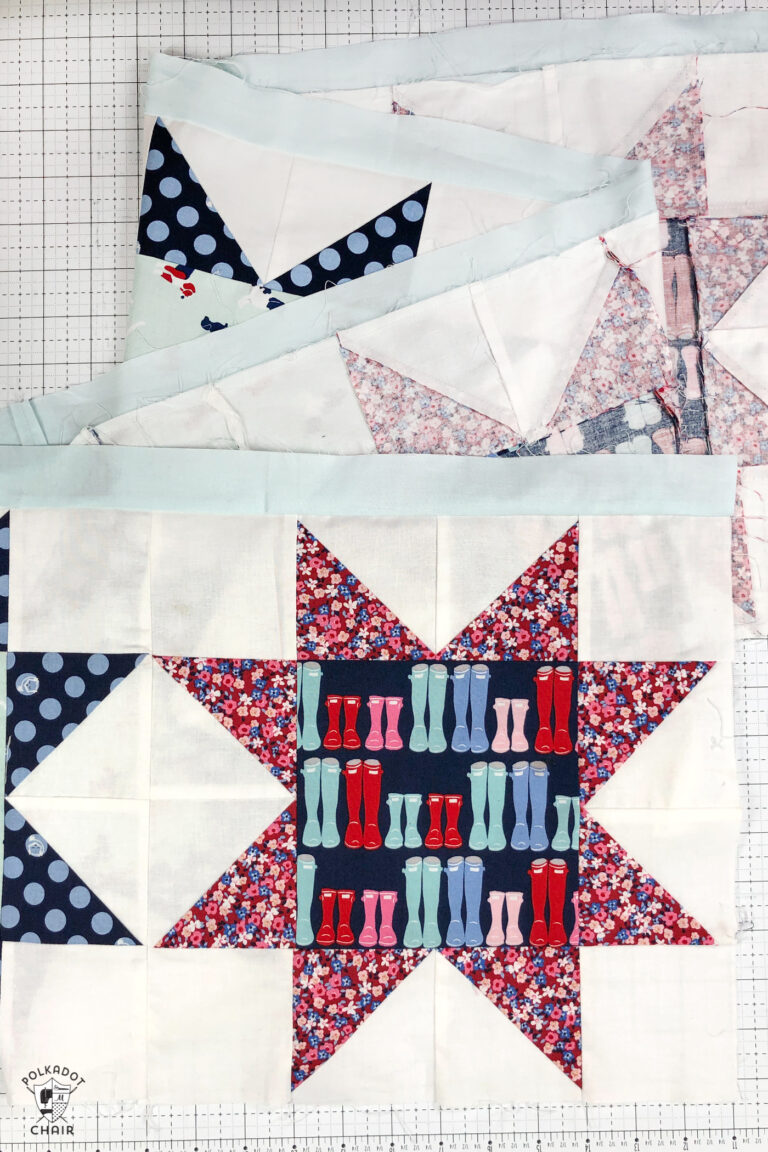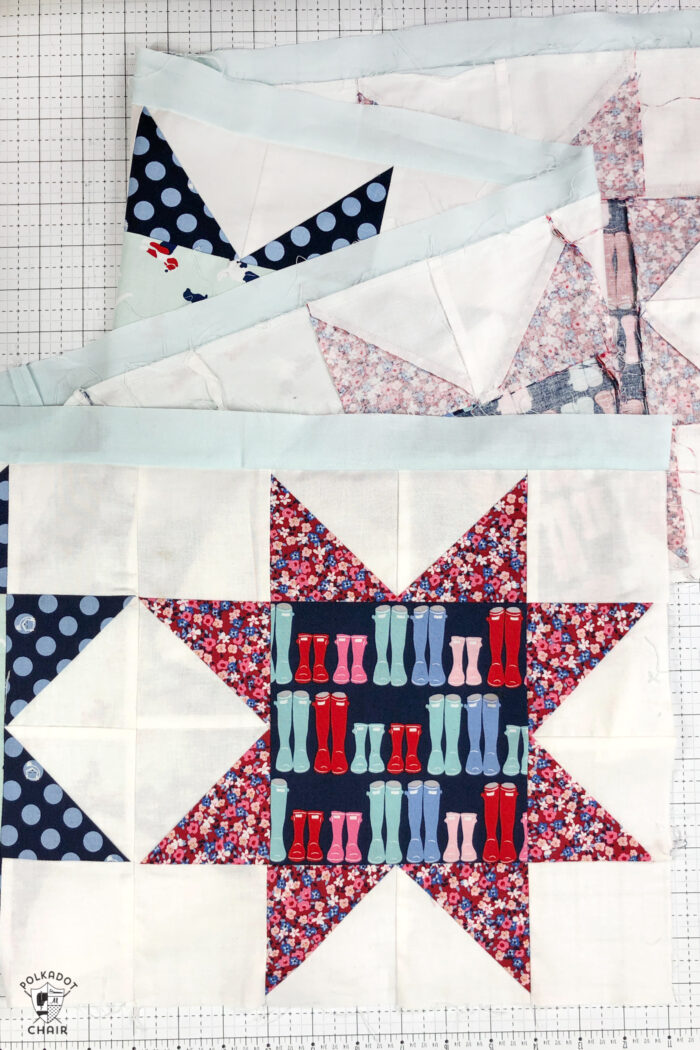 Since there is sashing between the rows of the quilt, you can't just match up the seams in between the blocks to make sure that your rows don't shift as you sew them together.
To fix this, use a marking pen and mark the location of the seams on the sashing. Doing this will help you keep the rows of your quilt precisely on top of each other as you stitch.
If you're lost, watch the video. Here's a video that I've done explaining the process of assembling the quilt top.
You now have a completed quilt top. What do you do with it?
Last Fall, I hosted a quilt along for my Halloween Haberdashery Pattern. As a part of that quilt along, I shared a post called "how to finish a quilt". You can find that post here.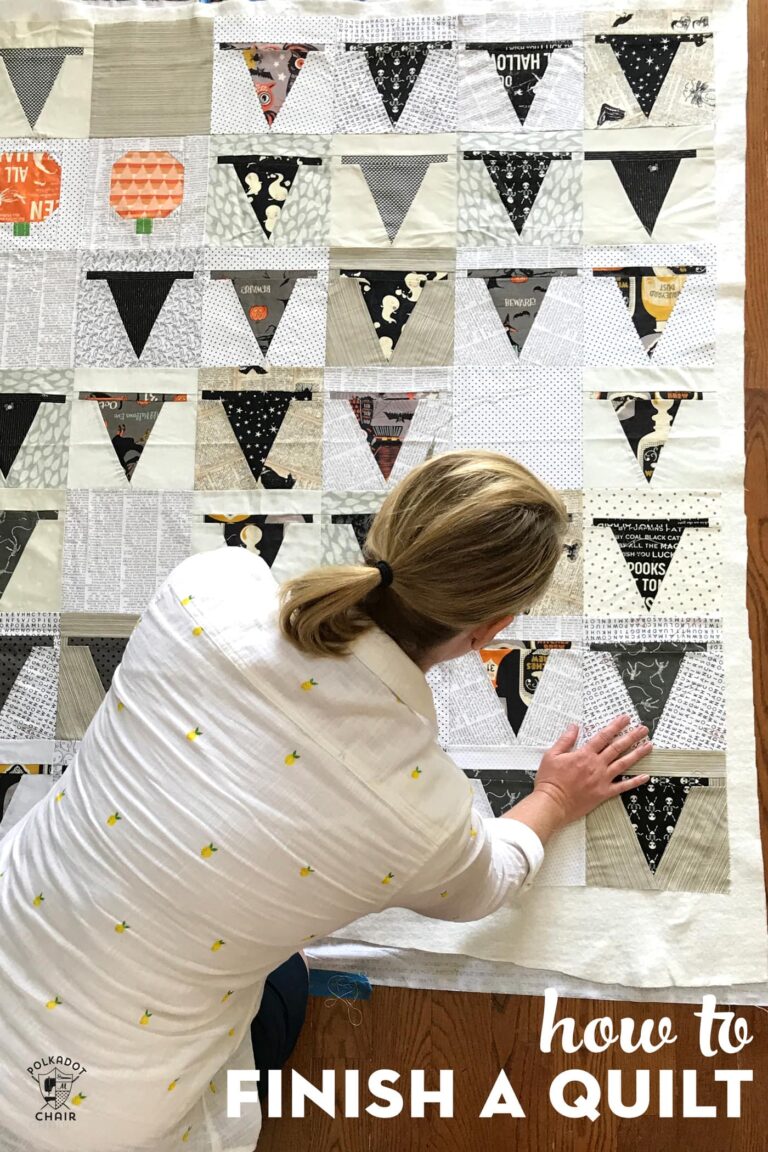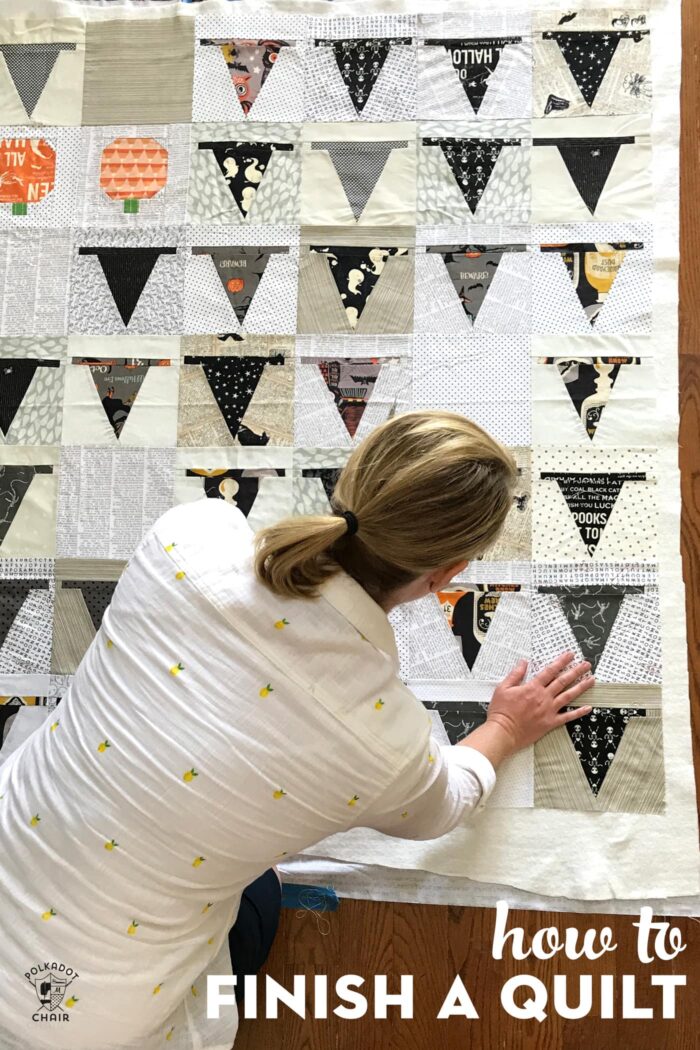 There are a thousand different ways to finish a quilt. There are entire books written on machine and hand quilting techniques. So the way you finish your quilt is personal preference.
I usually send my quilts to a longarmer to be quilted. I also quilt them myself at home using straight line quilting. It's totally up to you!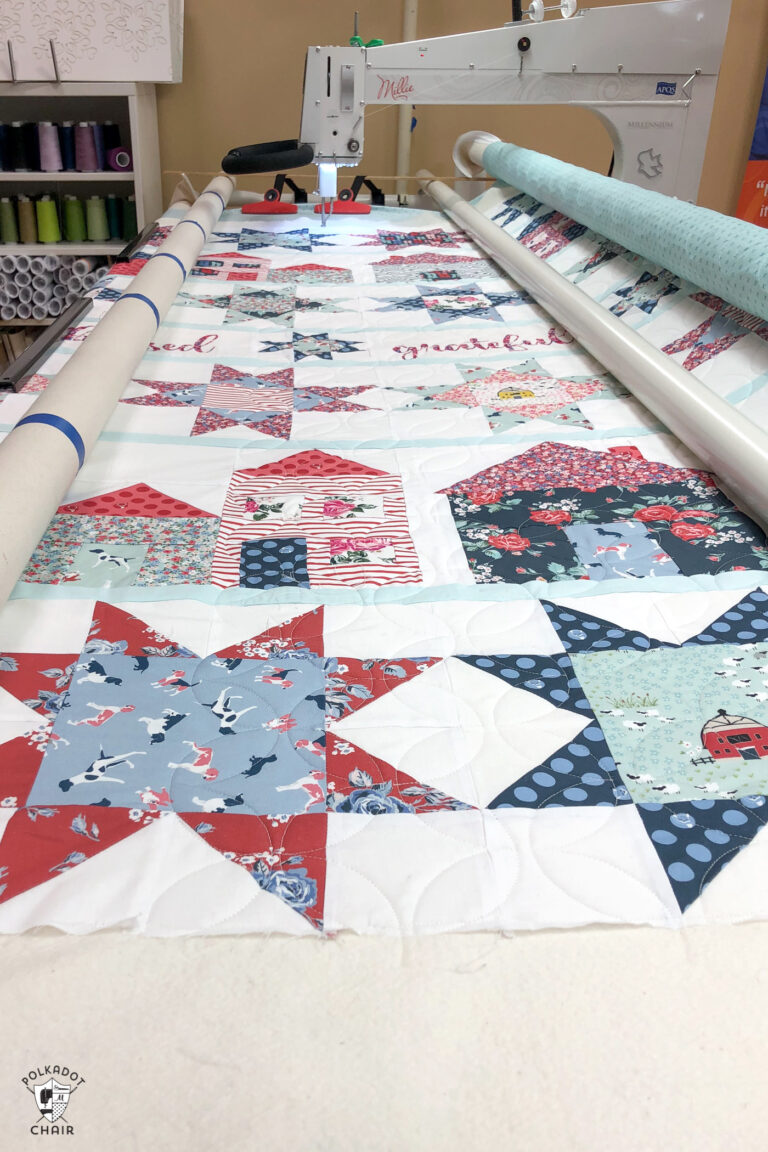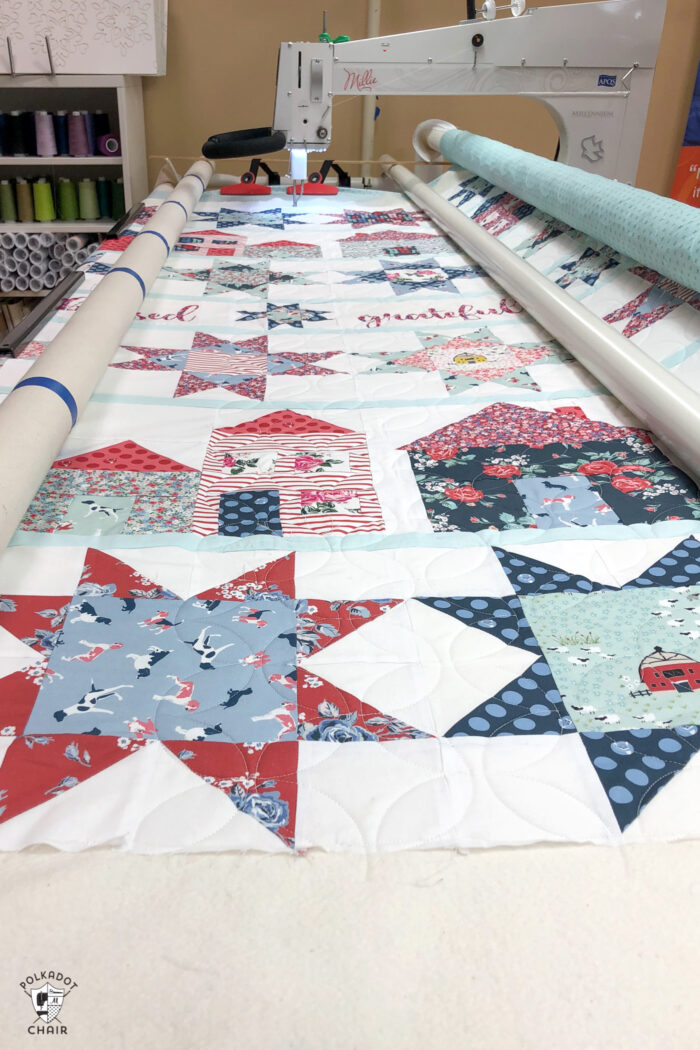 The Let's Stay Home quilt was quilted on a Longarm sewing machine. There is a place here that you can rent time on a long arm machine. I rented the machine for about 4 hours and was able to finish my quilt top. I chose to quilt a simple orange peel pattern, and I'm delighted with the results.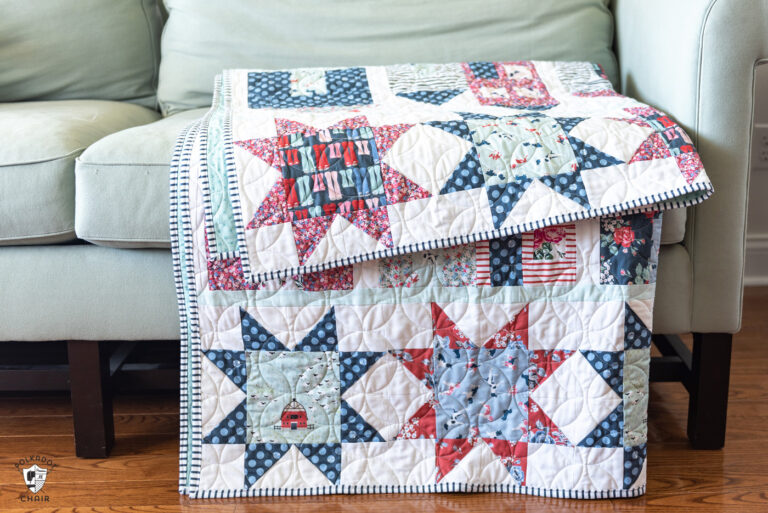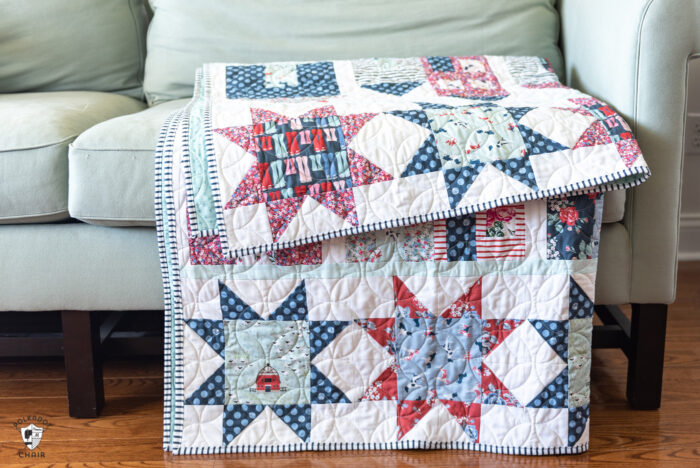 Again, I hope that you've enjoyed the quilt along.
I'd love to see your quilts!! Please share and tag me on Instagram! I'd love to do a fun "round up" Instagram Story and share all of your creations with my readers! The hashtag is #letsstayhomequilt, or you can always use #polkadotchair or #polkadotchair patterns.
Other Quilt Alongs on the Polka Dot Chair:
Choose Happiness Block of the Month & Quilt Along
Just for Fun Block of the Month Quilt Along
Halloween Haberdashery Quilt Along
Sampler Quilt Block of the Month Series