Create a heart quilt block with a twist using this week's free quilt block pattern for the Riley Blake Block Challenge! The block is aptly named "I Heart Quilting," and I think you will "heart" making it!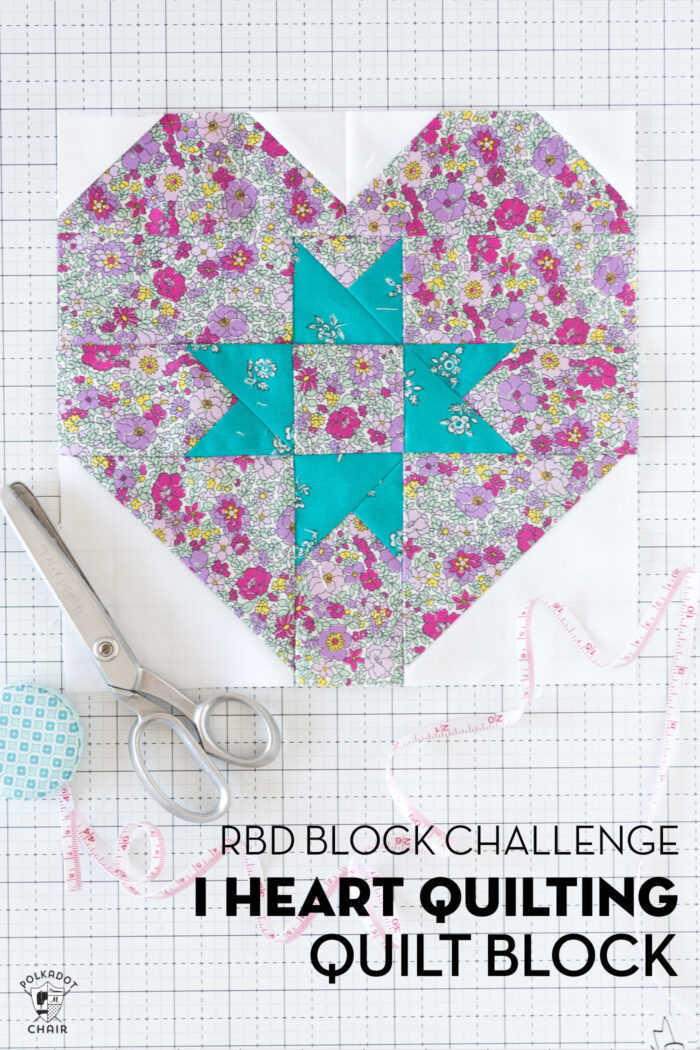 Table of Contents
I'm playing a little bit of "catch up" with my blocks for the Riley Blake Block challenge and realize that this block is posted out of order from the other blocks.
Block 14 in the Riley Blake Quilt Block Challenge is called "I heart quilting" and is designed by Kelli Fannin.
At first, I have to admit that I was a bit intimidated by the block construction on this one. I don't know why; it's not any more detailed than any other blocks are to date.
However, when I sat down to create it, I found it simple to construct a heart quilt block with clear directions.
Additional Fabric Choices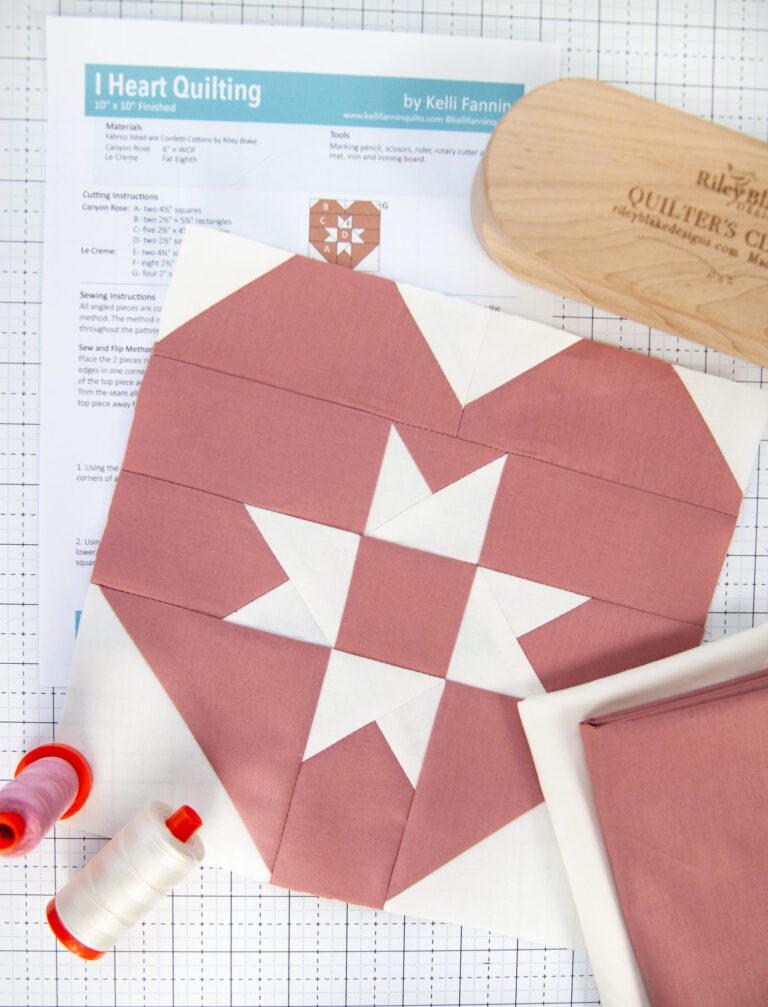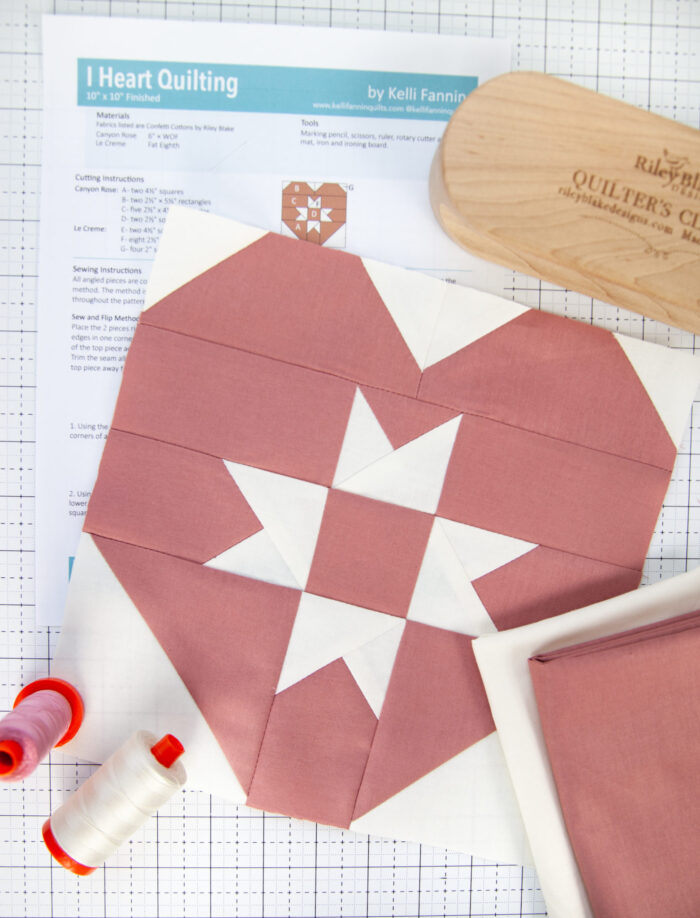 Here you can see the block sewn in solid fabrics by Riley Blake Designs.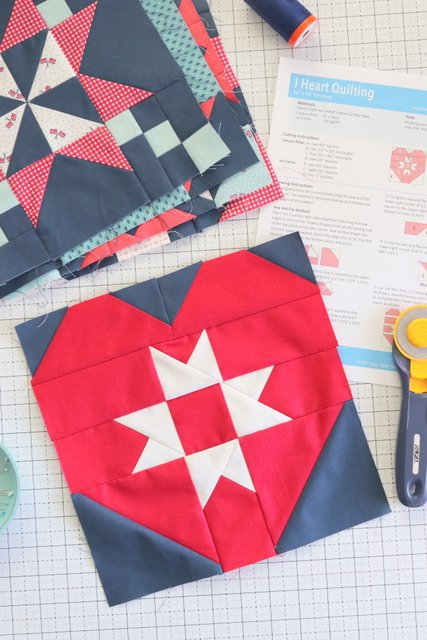 An example of the block created with Notting Hill Fabrics by Diary of a Quilter.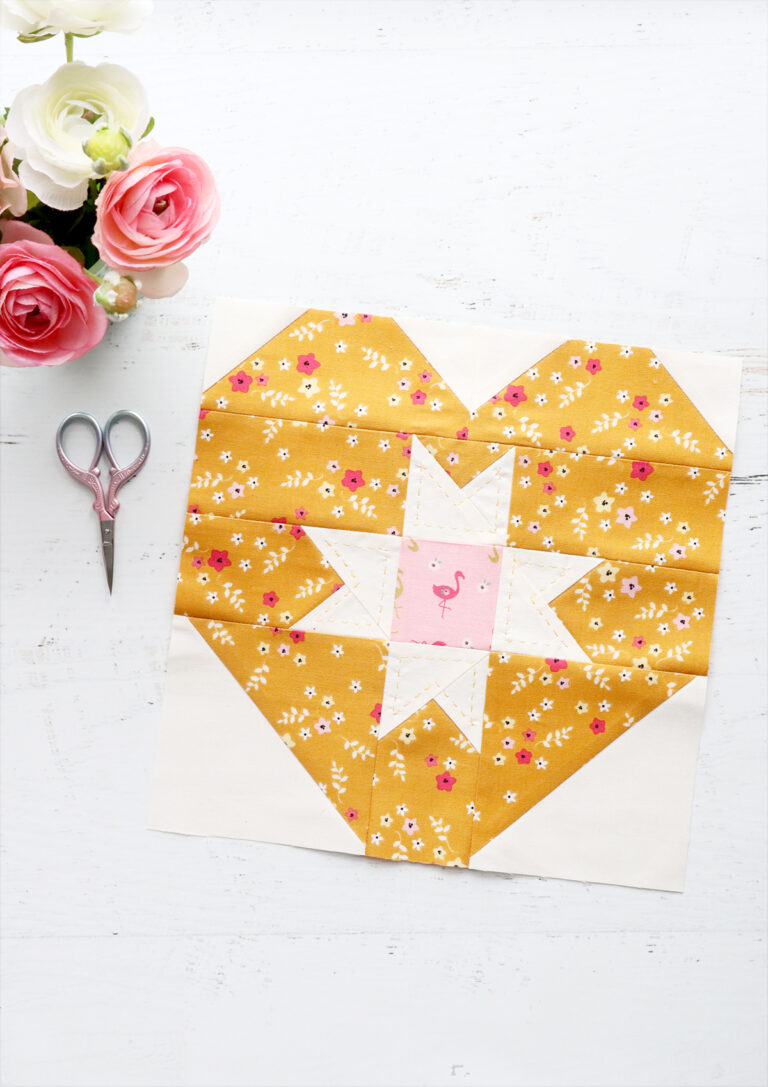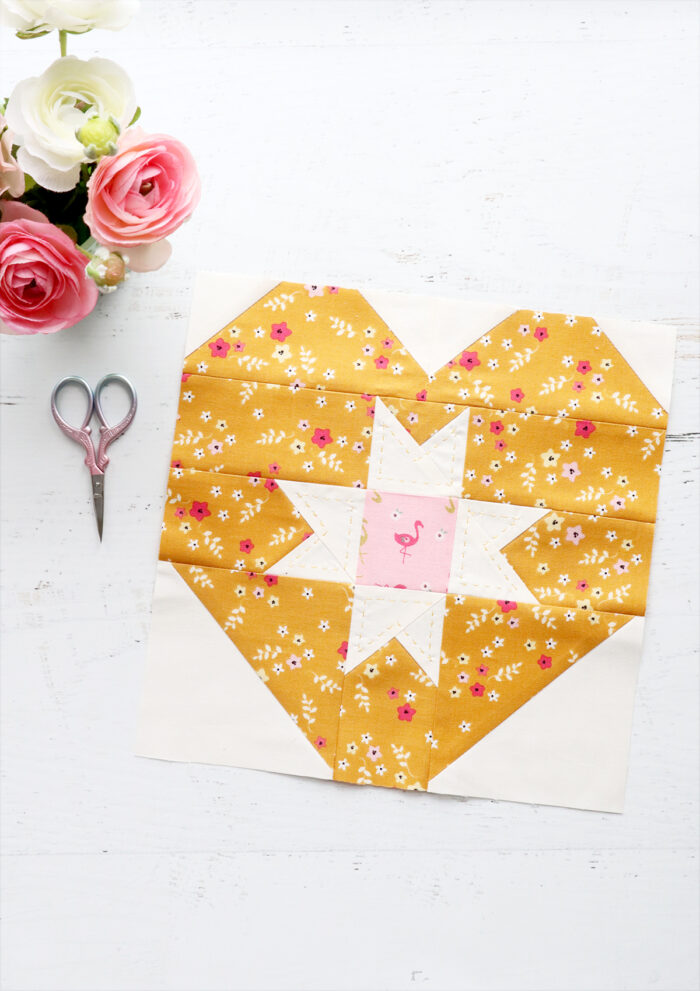 This example features Stardust fabrics by Bev McCullough (I love that she's been adding hand stitching to all her blocks).
How to Get the Pattern
Fill out this form and we will email you all of the block patterns for the 2021 Challenge.
Block Schedule