The Riley Blake Quilt Block Challenge continues this week with block 5, called Ocean Waves. The Ocean Waves quilt block is a graphic quilt block constructed using simple square and half-square triangles.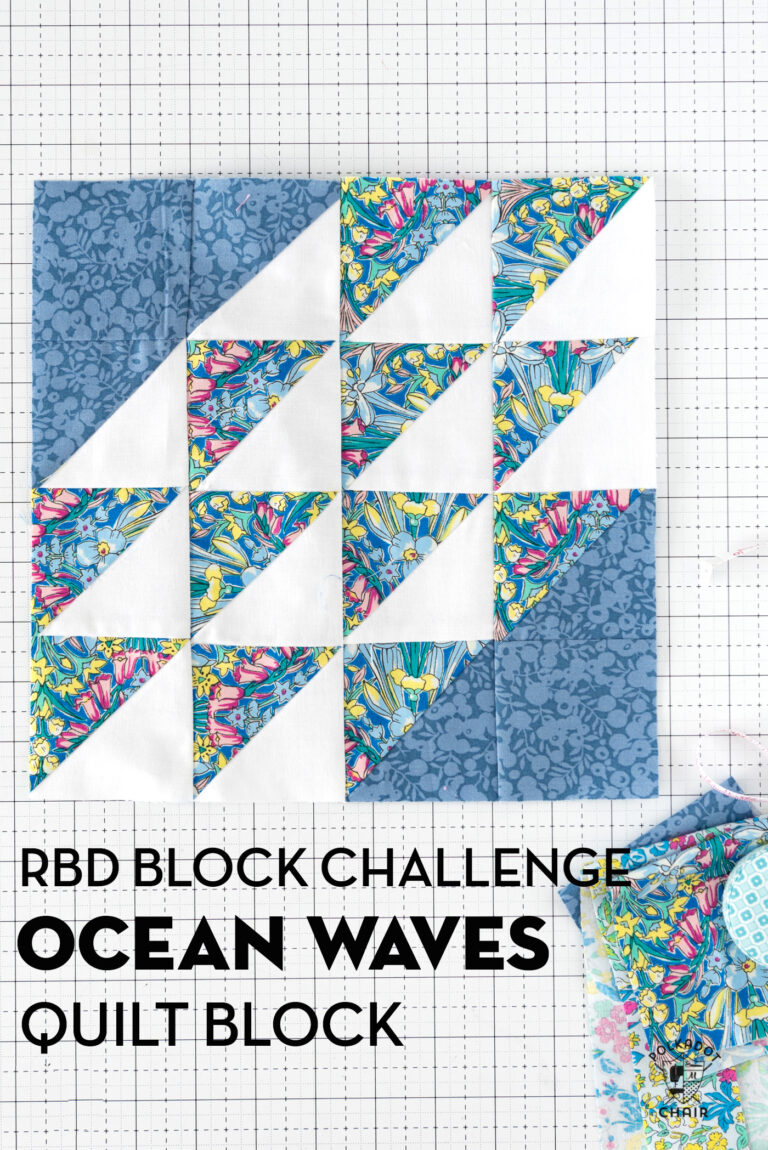 Table of Contents
I'm steadily sewing my way through the blocks for the Riley Blake Block Challenge. The block challenge features a free quilt block pattern a week for 3 months if you're new here. A few "catch up" weeks are built into the schedule, which works out to be about 3 quilt block patterns a month.
There will be 16 blocks total and the layout and the block details are a surprise. Check back here each Tuesday to get the pattern for that week's block!
The blocks are all 10 ½″ square before finishing, and each one was designed by a Riley Blake fabrics designer.
About the Block
This week's block was designed by Rachel Erickson of Citrus and Mint Design. Her block features bold half square triangle quilt blocks and was inspired by her latest fabric collection, Riptide.
Rachel has a free IGTV post walking you through the steps to create the block. To see it just hop on over to her IG account, @citrusandmintdesigns .
For my block this month, I decided to stick with all blue fabrics. I mixed in a little bit of Liberty Flower Show with the Liberty Wiltshire Shadow collection (which is their basic fabric, you can buy it in 28 monochromatic colors).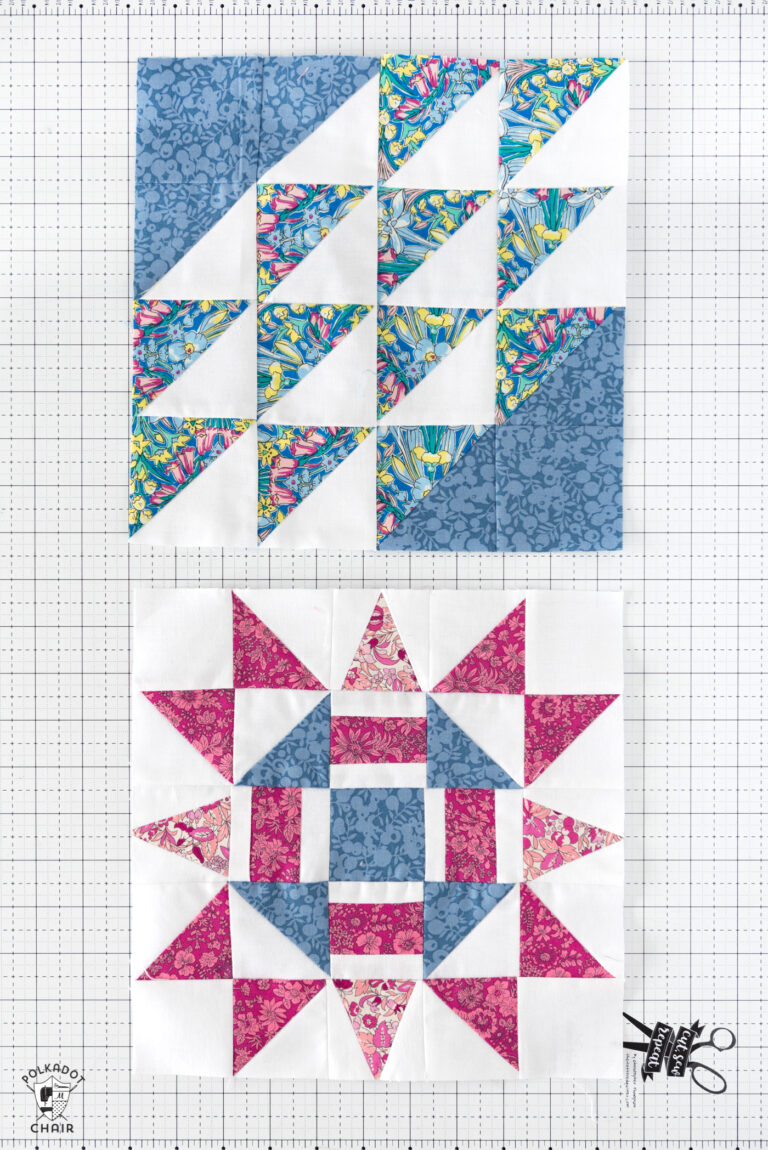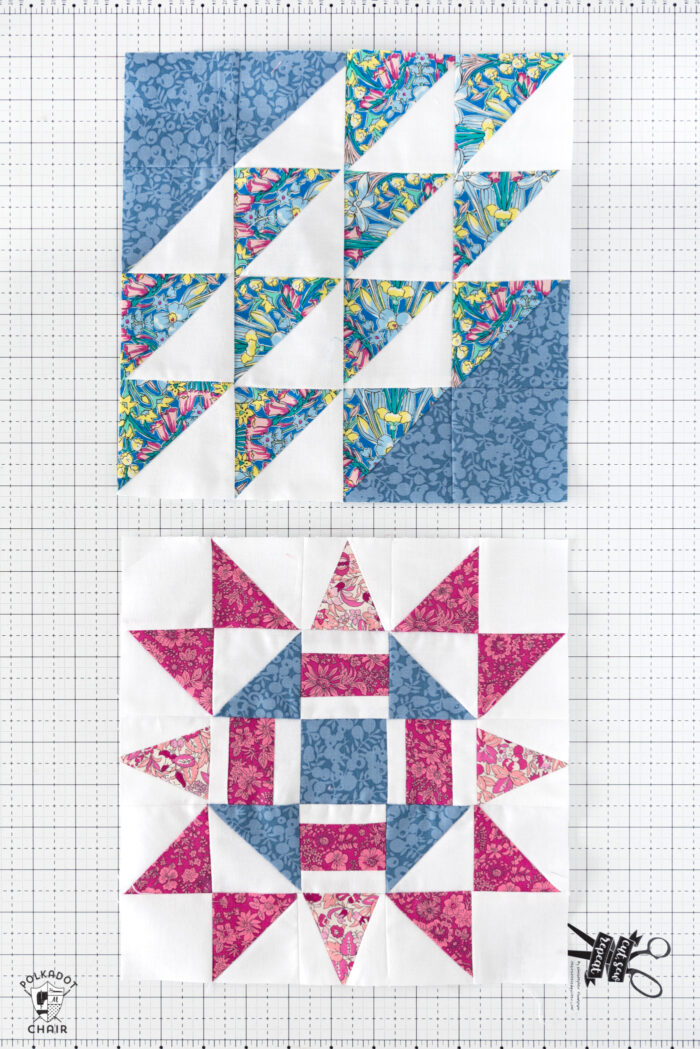 (My March blocks, so far)
How to Get the Pattern
You can download the pattern below, the password is : block
It has also been added to our Sewing Templates Library if you'd prefer to download your block there.
Block Variations
If you're looking for additonal fabric ideas for your block and quilt, here are a couple of suggestions for you.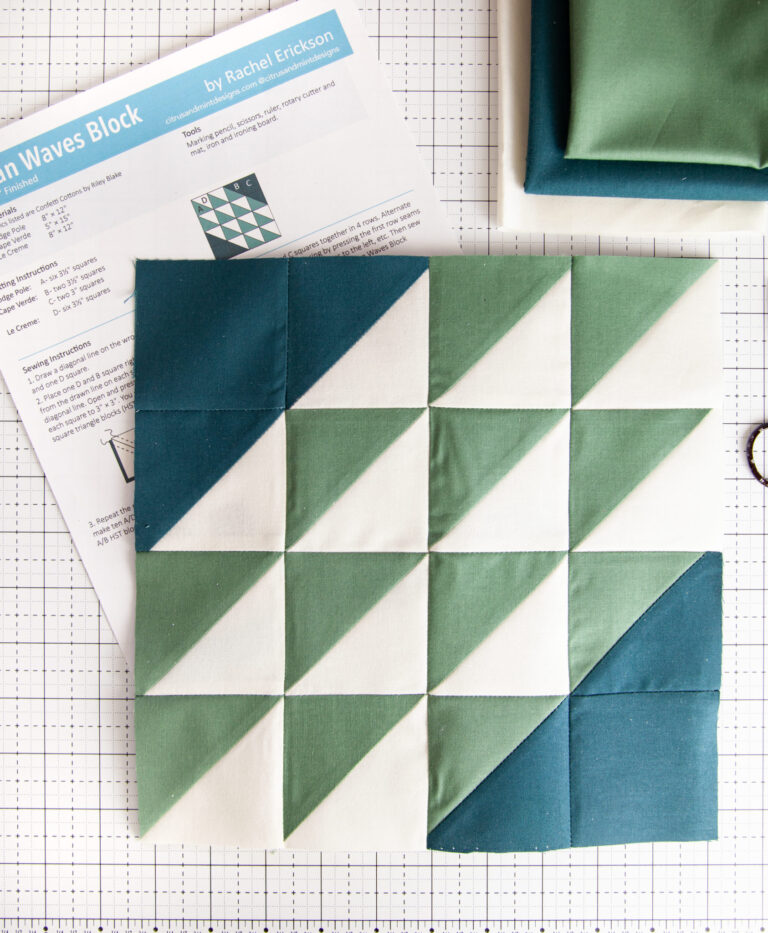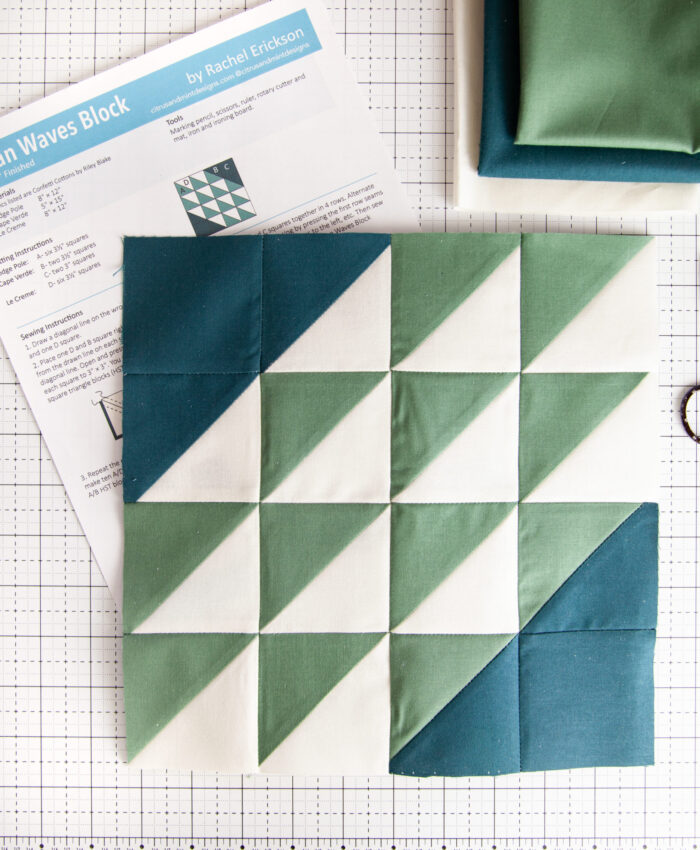 Riley Blake is creating their quilt out of all Confetti Cotton Solids. They chose colors named Lodge Pole and Cape Verde for their block.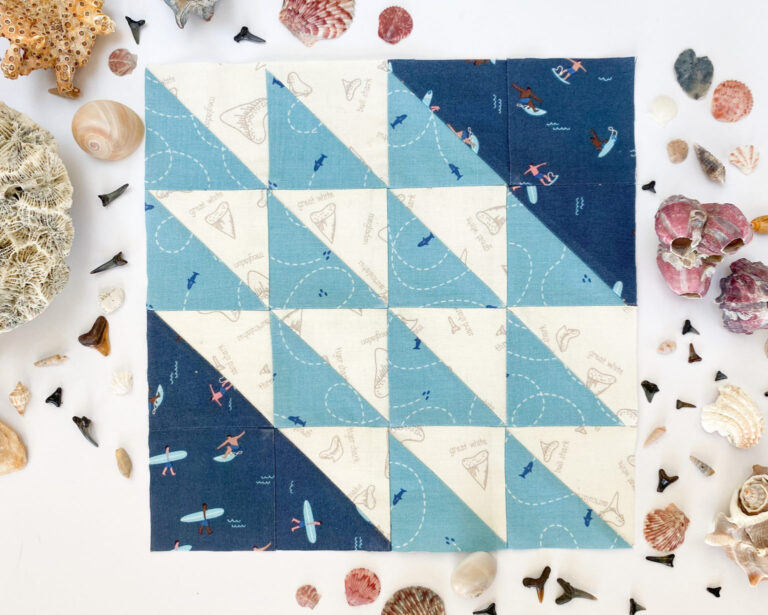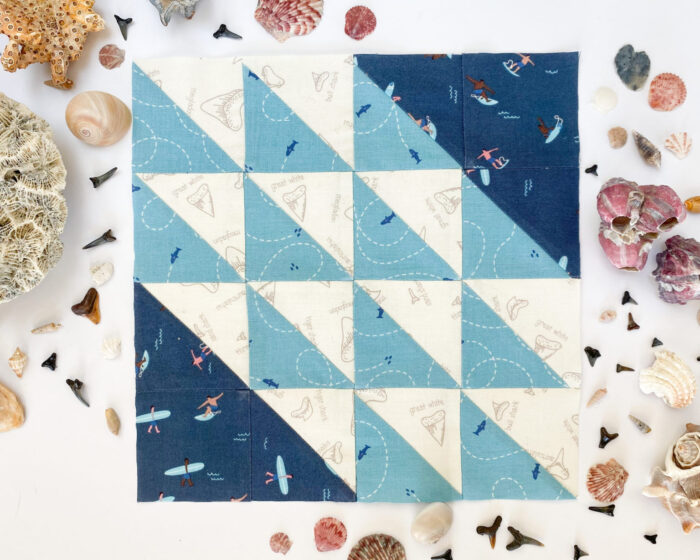 Another example of the block stitched up in Riptide by Rachel Erickson.
Block Release Schedule
Blocks are released most Tuesdays.